Fresh, hot pretzels, airy baked breads, decadent cupcakes and cookies — bakeries in Dayton offer all of these treats and more. No matter your sweet treat preferences, you'll find a place that suits your personal sweet tooth.
To help, we've compiled a list of some of the best bakeries in the area. On our list you'll find donut shops, cafes, cottage bakeries, and custom cake creators. Whether you're looking to stop in for a quick coffee and pastry or you need a custom order for your next special occasion, you can't go wrong with these highly rated Dayton community favorites!
10 of the best bakeries in Dayton, Ohio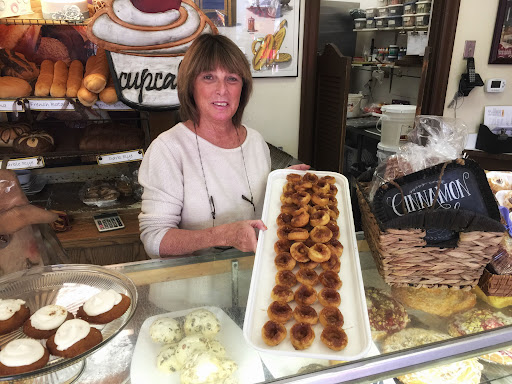 Address: 21 Park Ave, Dayton, OH 45419
Ashley's Pastry Shop has been a staple in the Oakwood community for nearly four decades. Today, you'll find Daytonians from all sections of the city making their way to Ashley's for sweet treats. If you can't make it to the shop, though, no worries — you'll also find baked goods from Ashley's at many stores, coffee shops, country clubs, and hotels in the area.
Visit Ashley's from Tuesday-Saturday to enjoy their regularly served sweets, order a custom cake for your special occasion, or change it up by stopping in for their hot pizza lunch!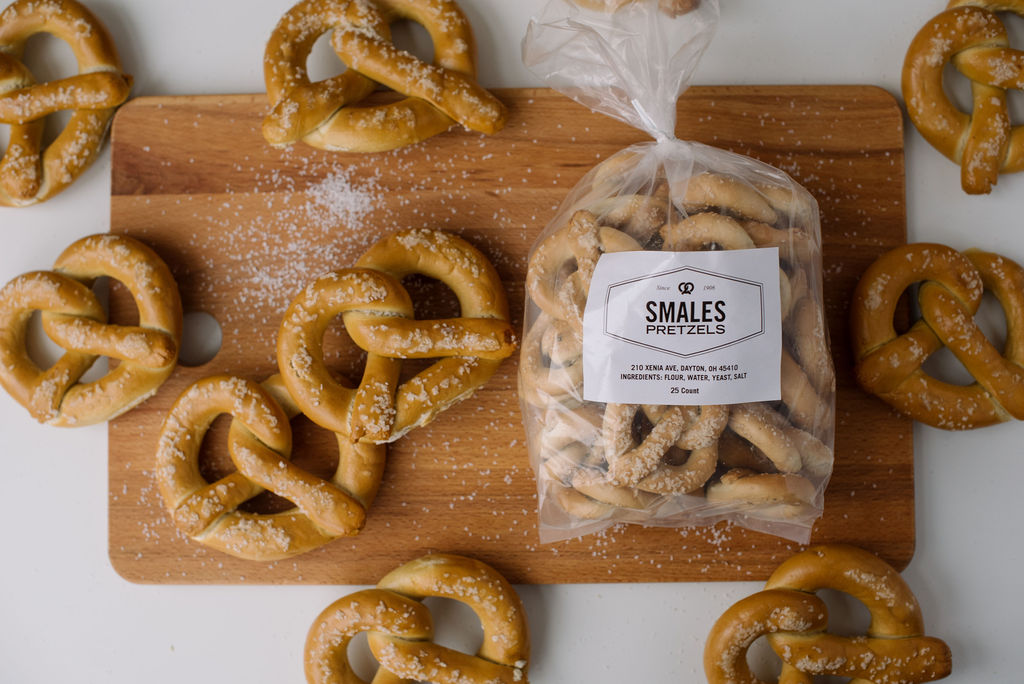 Address: 210 Xenia Ave, Dayton, OH 45410
Smales Pretzel Bakery is a fifth-generation family-owned business started in 1906 and situated at its current Xenia avenue location since 1926. It might look unassuming from the outside, but inside you'll find one of Dayton's best kept secrets in their delicious pretzels, served hot and fresh or frozen so you can save for later.
Today, you can stop in for pretzels during business hours, order for delivery, or catch the Smales Pretzel Truck at many of Dayton's community events (you can rent it for your event, too!).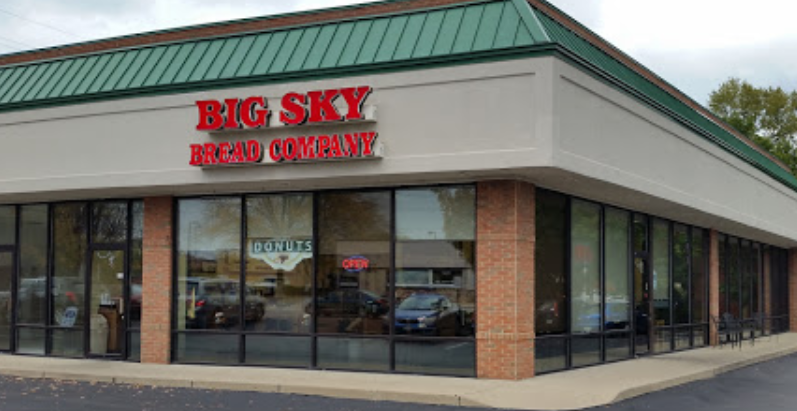 Address: 3070 Far Hills Ave # c, Dayton, OH 45429
If you're a bread person (who isn't?!) then you don't want to miss Big Sky Bread Company's selection of fresh options like german rye, challah, pizza bread, cinnamon swirl, garlic cheddar and many more. Big Sky has sweet treats too — cookies, muffins, coffee cakes, cinnamon rolls, and blueberry lemon bread to name a few.
You'll find soups, sandwiches, and pizza on the menu as well. Big Sky's expansive menu of delicious freshly baked choices make it a favorite breakfast or lunch spot for Dayton residents.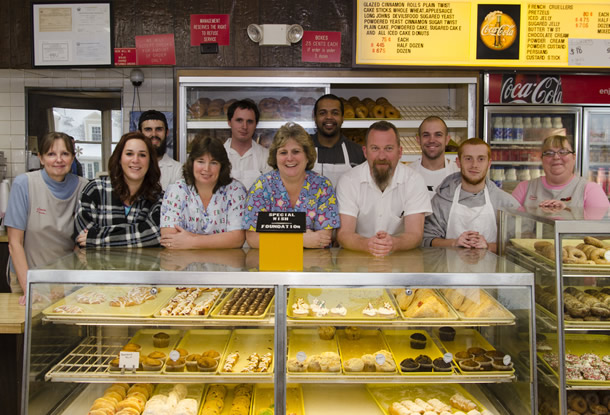 Address: 268 N Main St, Centerville, OH 45459
Bill's Donut Shop has been part of the Dayton community since founders Bill and Faye Elam founded it in the 1960s, operating multiple locations in Dayton proper, Kettering, Huber Heights, Vandalia and Wilmington. Since 1979, Bill's has been operating its single current location in Centerville. Donuts are the obvious choice — one's more delicious than the next — but Bill's also serves a number of other pastries and coffees you'll enjoy.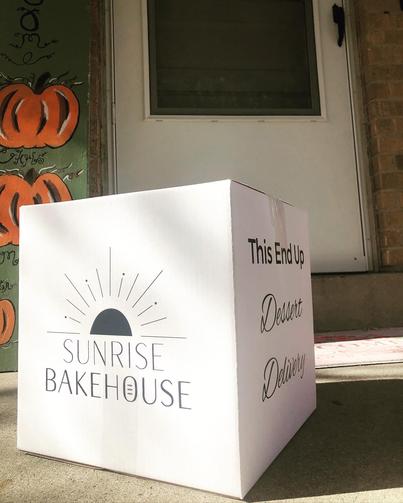 What could be more heavenly than a bakery subscription box? Sunrise Bakehouse in Dayton bakes fresh, made-from-scratch goods and delivers them weekly, biweekly, or monthly right to your front door. They include a variety of their best products plus some free extras for subscribers! Even better? You can skip or cancel any time, or do a one-time delivery for specific items. We love this creative bakery business model!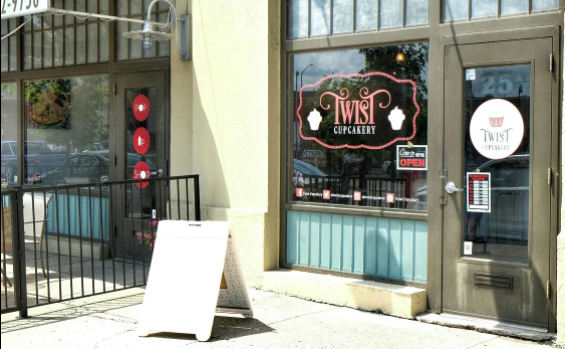 Address: 25 S St Clair St, Dayton, OH 45402
Twist Cupcakery has an absolutely charming shop located in Downtown Dayton. Every day they carry 6-9 cupcake flavors (you can check their social media each day to find them out). They also take custom cupcake and cake orders for special occasions. They have other treats you'll love, too, like specialty brownies, chocolate covered pretzels, bundt cakes and more. One favorite is their cupcake in a jar, which currently draws orders from customers nationwide (Twist will ship them to your home!).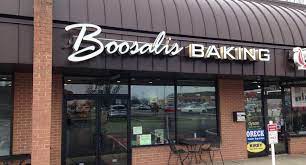 Address: 175 E Alex Bell Rd #280, Centerville, OH 45459
Boosalis doesn't try to get too fancy — they're committed to simple, high-quality ingredients like fresh eggs, whole milk, and real butter that have always been at the heart of great baking. Boosalis serves fresh breads and sweets as well as a lunch menu with sandwiches and salads. They have one of the best pastry and scone menus in Dayton!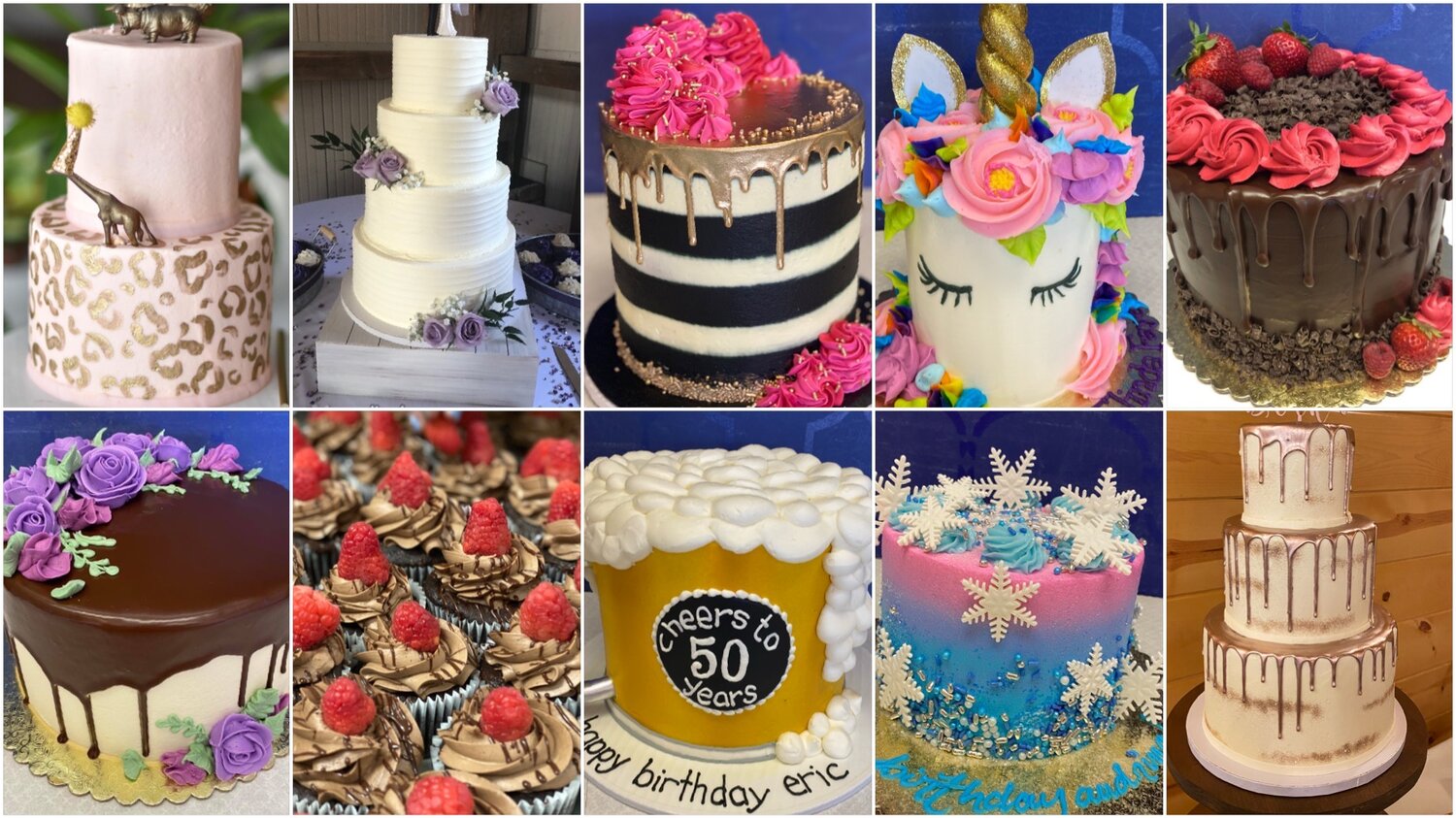 Address: 2231 N Fairfield Rd, Beavercreek, OH 45431
RachelBakes & Co is one of the best-known bakeries in Dayton for creating stunning custom cakes and delicious cupcakes for special occasions. It only takes a quick browse through the website to see how much care and personalization go into every cake they bake — it seems there is no theme or request RachelBakes can't handle! You won't be disappointed by their wide variety of flavor options and creative flair for baking treats that look as good as they taste.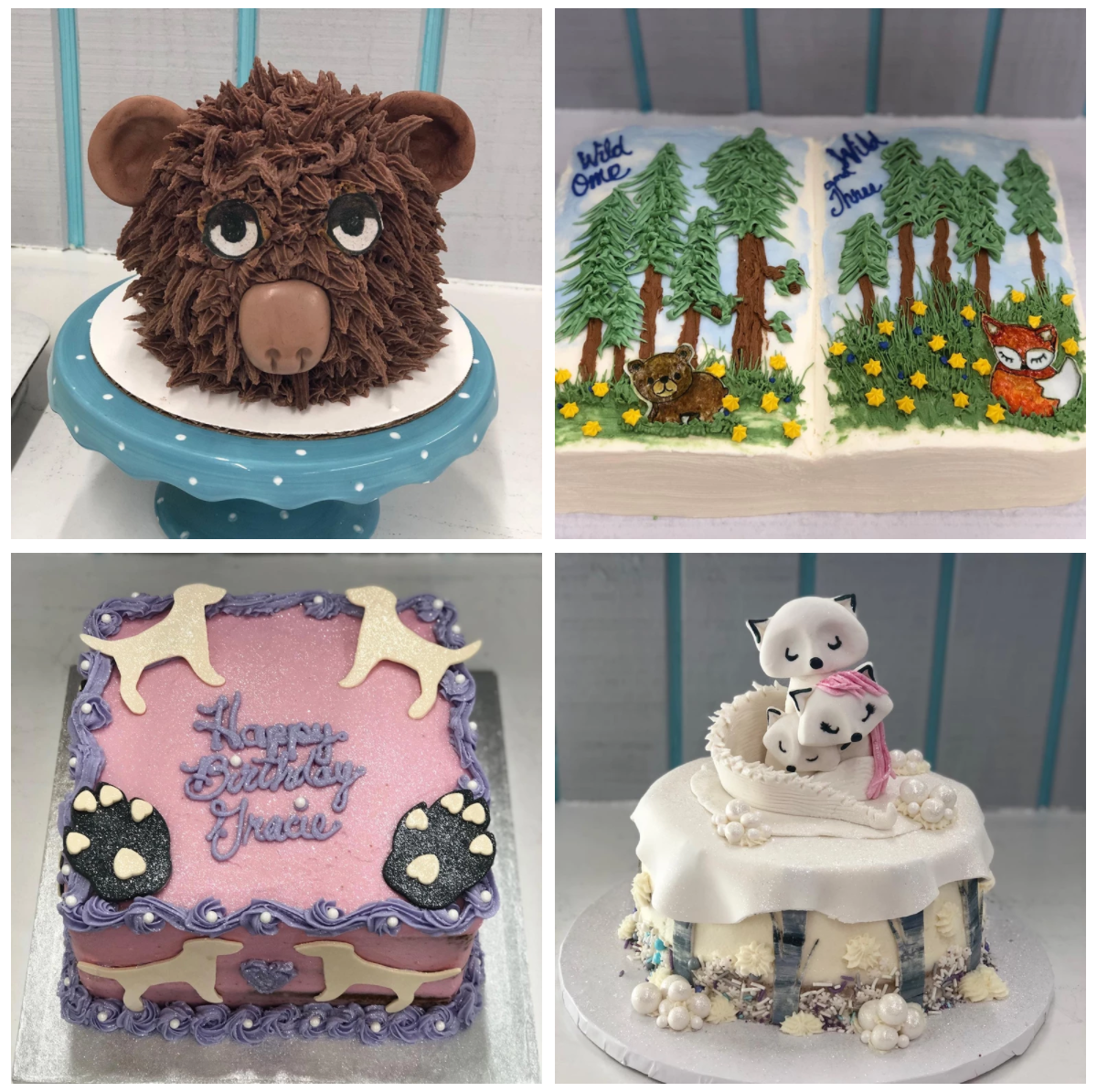 Address: 313 W Main St, Fairborn, OH 45324
If you have allergies you have to be mindful of when you choose sweet treats, The Neighborhood Nest is a spot you definitely want to try. It's a gluten-free, allergy-friendly bakery serving daily favorites like pies, pastries, and breads as well as custom cakes for special events. They even have Keto-friendly options on the menu!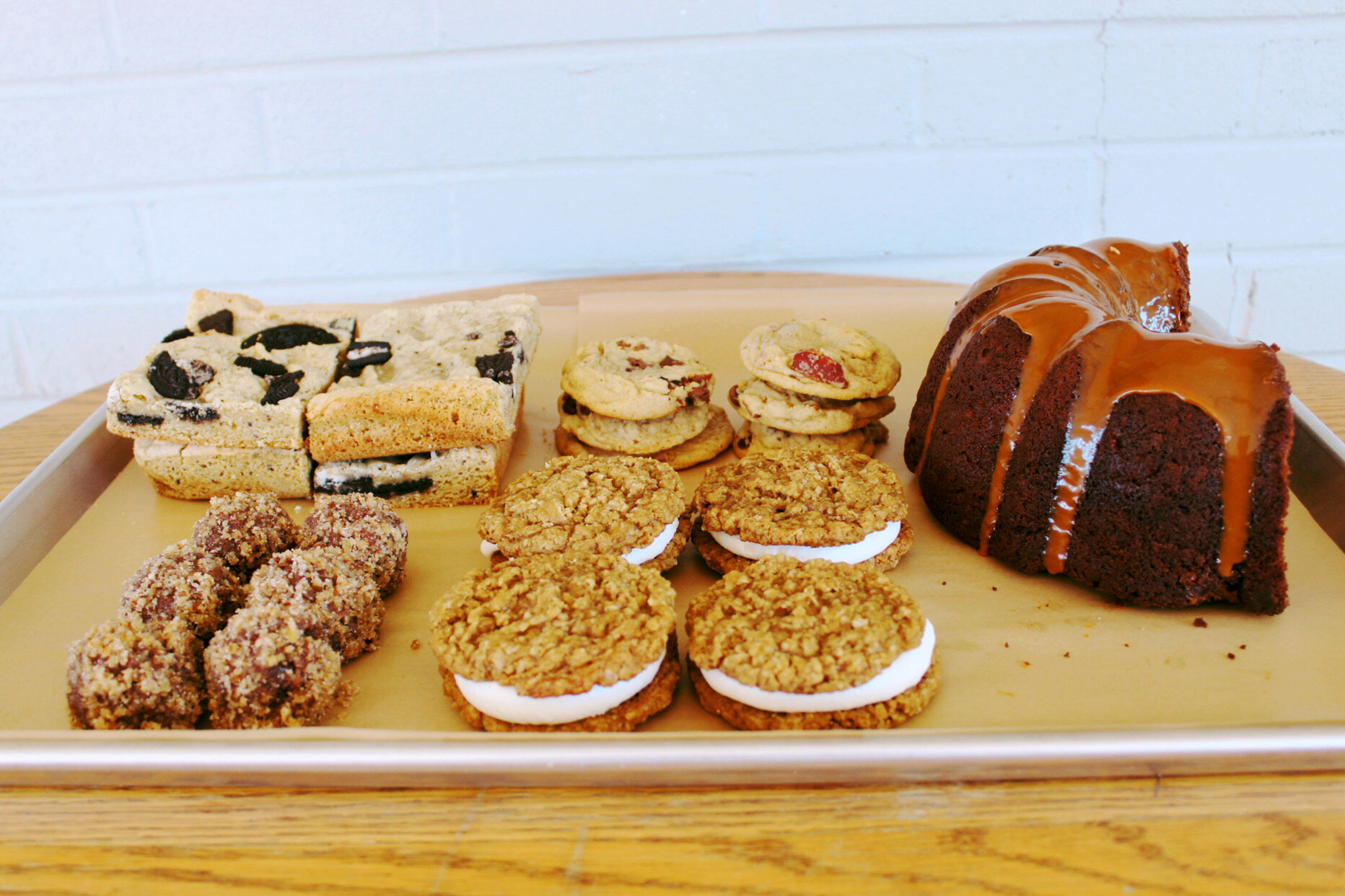 Gem City Bakehouse was born after owner Alli Hicks, whose cake balls were a delicacy widely sought after by family and friends, decided to go full-time with her bakery. Today you'll find Alli and her Gem City Bakehouse treats at farmers markets in the Dayton area, where she sells brownies, sweetbreads, and other products.
Some of Dayton's favorite coffee shops like Gem City Catfe and Butter Cafe also carry her baked goods! Gem City Bakehouse also takes custom orders.
Moving to Dayton?
Bakeries aren't the only great thing about Gem City! Dayton is a beautiful city right on the Miami River full of unique communities to live and work. If you're looking for your next home in the area, the team at Oberer can help you find one that you love. Contact us today!