Community events in Dayton, Ohio are one of the best things about living there! From arts and culture festivals to outdoor dining to holiday light shows to live music, there is no shortage of options for Daytonians to get out and enjoy all that Gem City has to offer.
As we enter the new year, we've put together a list of 11 awesome Dayton events that you definitely don't want to miss in 2022!
11 Awesome Events in Dayton, Ohio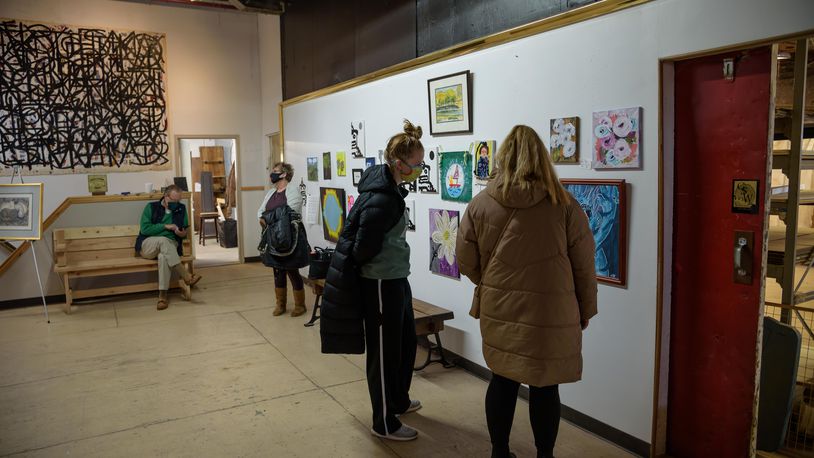 First Friday is held every month at dozens of locations across Downtown Dayton. The event's main attraction is the art exhibitions at many of Dayton's best galleries, but it also features shopping and dining specials, street performances, and other live entertainment. In addition to official First Friday happenings, Daytonians can check out Downtown's many theaters, clubs, bars, and restaurants. The lineup of First Friday participants changes each month, so no two events are ever quite the same!
Here are this year's dates: February 4th, March 4th, April 1st, May 6th, June 3rd, July 1st, August 5th, September 2nd, October 7th, November 4th, December 2nd.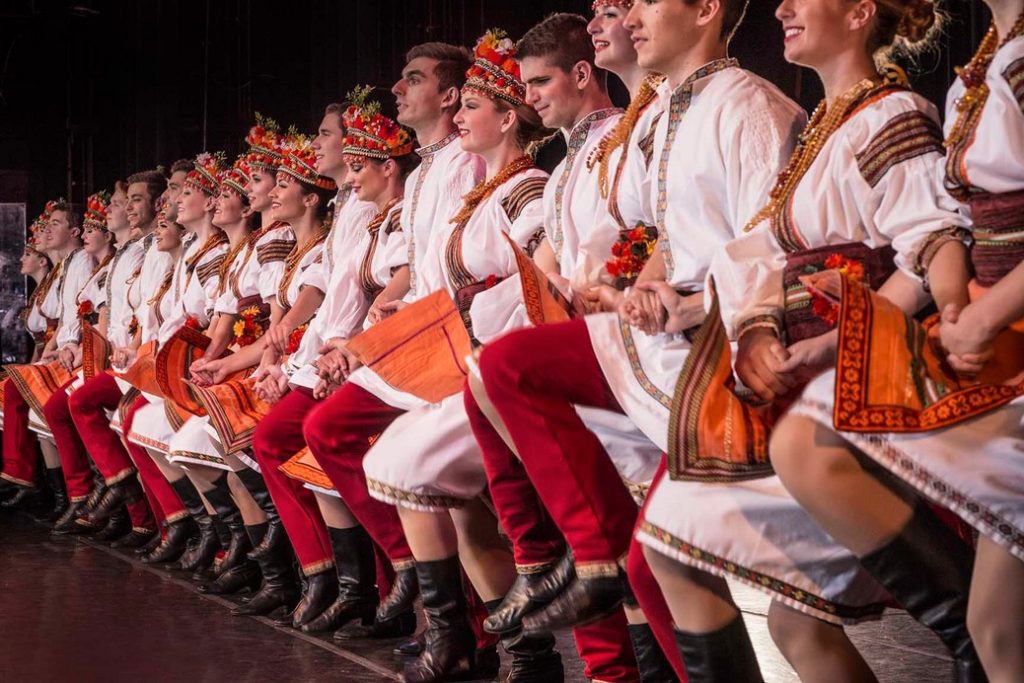 A World A'Fair is a huge annual festival held in Dayton every year to celebrate cultures from around the world. The event represents more than 50 countries and has 25,000+ attendees. There's plenty to do at the festival for people of all ages — food and drink, an expo with 35+ booths, activities for kids, live performances, and more.
This year should be especially exciting because it's the first time the festival is being held since 2019 (2020 and 2021 were canceled due to COVID safety precautions). Tickets are affordable — $8.00 for adults, $5.00 for senior citizens, and $4.00 for kids — and much of the proceeds goes directly to the nonprofit organizations that participate.
A World A'Fair 2022 dates: May 20th, 21st, and 22nd
Dayton Cultural Festivals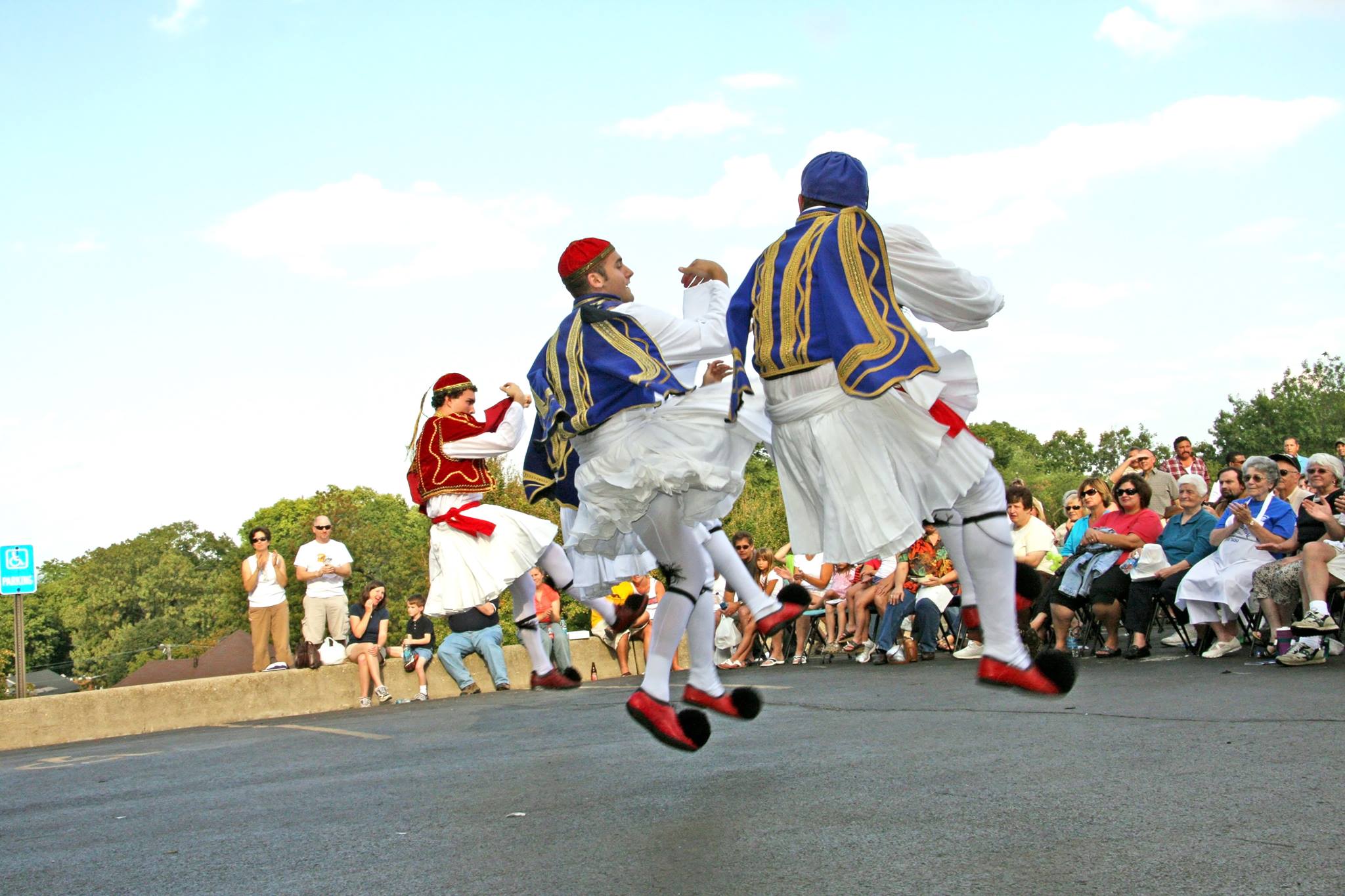 Dayton hosts several other cultural festivals in addition to A World A'Fair, each celebrating a specific culture and featuring cuisine, dress, entertainment, handmade goods, and other traditions that represent its history. These festivals include the Jewish Cultural Festival, Germanfest Picnic, African American Cultural Festival, Dayton Celtic Festival, Dayton Greek Festival, Italian Fall Festa, and Polish Fall Festival.
All are welcome at each of these festivals, too! You can attend them to celebrate your own culture or go to  learn about others while enjoying great food and entertainment.
Check out our previous blog article on Dayton's cultural festivals and see 2022 dates here.
Out on Fifth
The Oregon District might be small, but it's one of the densest areas for great dining, shopping, and entertainment in Dayton. Not to mention it's home to 5th Street, which has been nationally recognized as one of the Best Streets in America. Out on 5th showcases all the street has to offer by closing it on the weekends to vehicular traffic, allowing businesses to extend out into the sidewalks and streets.
Outdoor seating is extended for restaurants, shops and art galleries can move their displays right onto the sidewalk, and live entertainment can be found (both formal and pop-up) all along the street. It's a hub of Gem City culture and energy every Friday to Sunday.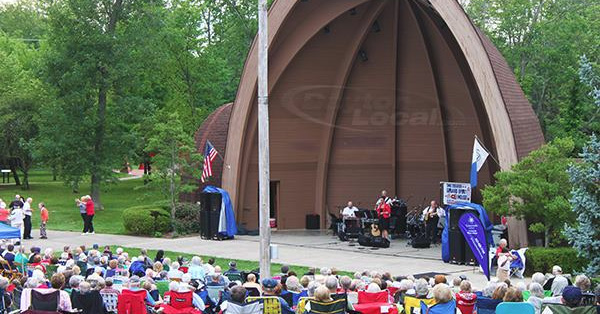 Stubbs Park is located in nearby Centerville, one of Dayton's most popular suburbs. It's home to the Centerville Community Amphitheater, which hosts an annual Summer Concert Series popular with Centerville residents and people who live in the surrounding Dayton areas (both metro and suburban).
Concerts are held every Sunday evening from about 7-9pm. Attendees are invited to bring their own blankets and chairs and enjoy a night of entertainment in the open air. The park features a concession stand that sells snacks and beverages for the duration of the concerts.
Last year's series included tribute notes to popular bands like Queen, The Beatles, and Journey, as well as several original acts. See the full 2021 lineup here and stay tuned for details on 2022!
Lights in Flight Festival & Fireworks Show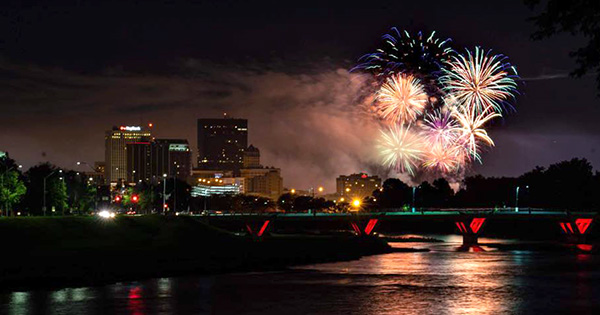 Dayton metro's premier Independence Day event, the Lights in Flight Festival & Fireworks Show is held annually at Riverscape MetroPark in Downtown Dayton. The festival begins at noon and features food and beverage vendors, live entertainment throughout the day, and activities for all ages. At 10pm, attendees can settle in by the waterfront to watch a stunning fireworks display over the river.
This year's date: Sunday, July 3rd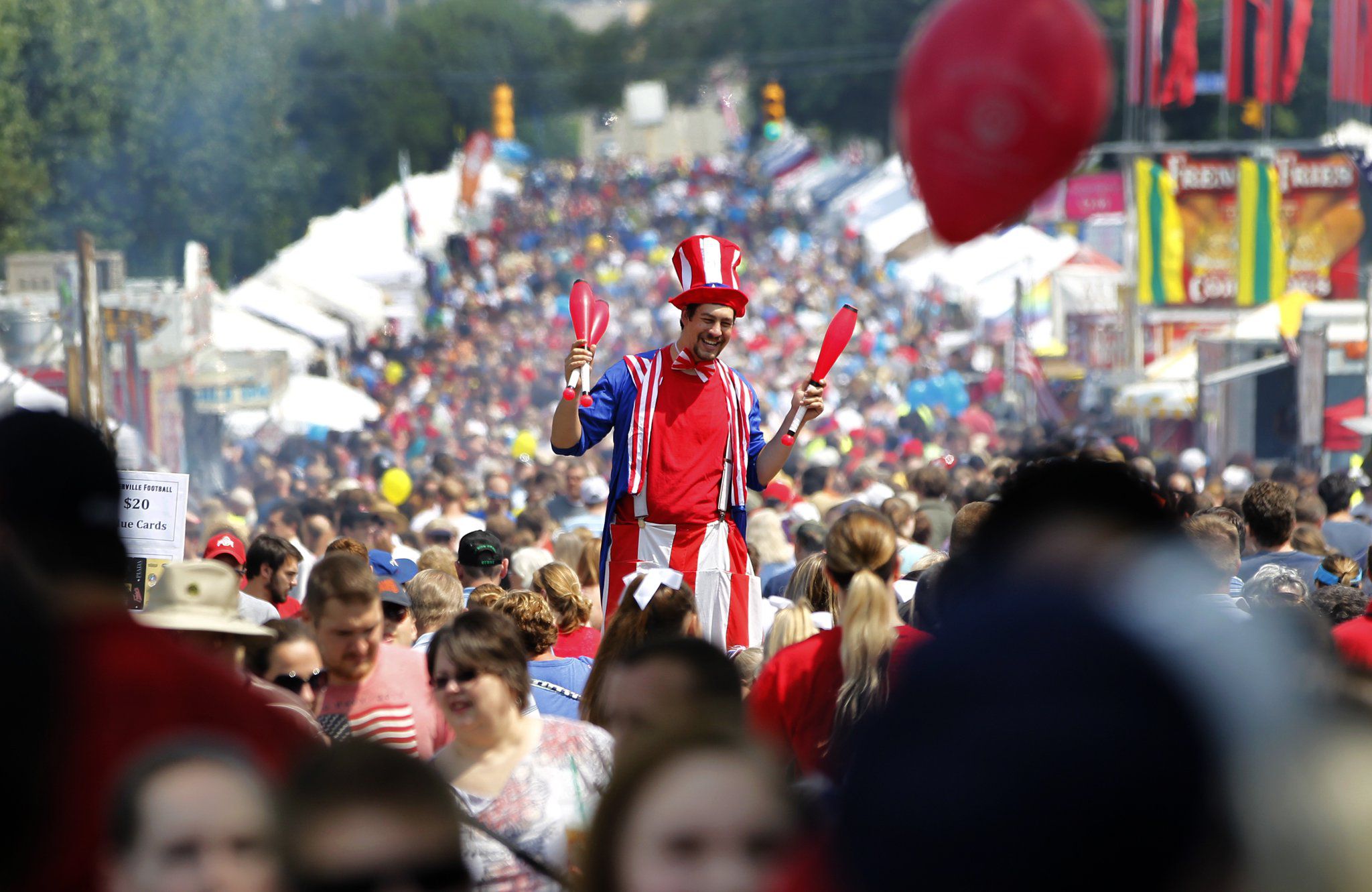 Nearby in Centerville, another Independence Day celebration is held every July 4th weekend: The Centerville-Washington Township Americana Festival. Happening for nearly fifty years, this two-day event has become a staple in the extended Dayton area with more than 85,000 annual attendees. It features tons of activities and events throughout its two days, including a 5K run, food vendor expo at Centerville High School, street fair, and parade with bands, floats, automobiles, marching groups, and more!
This year's dates: July 3rd and 4th
Taste of the Oregon District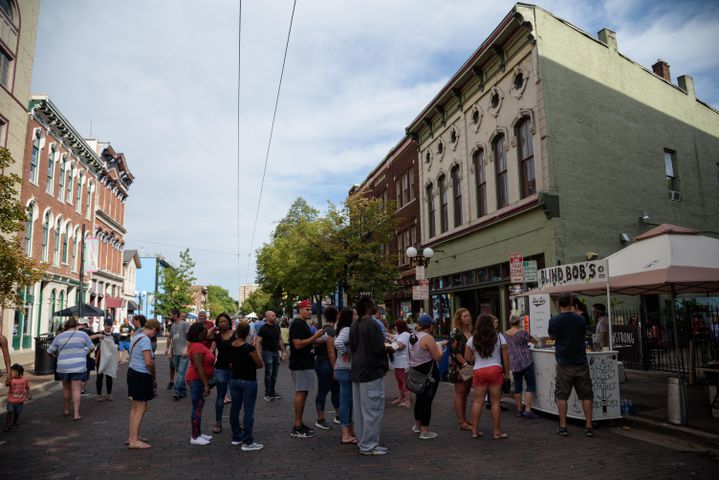 Calling all Dayton foodies! You definitely don't want to miss this opportunity to sample some of Gem City's very best restaurants at almost no cost. Admission to Taste of the Oregon District is free, and you can buy $1 tickets to get taste-size portions from the many participating local restaurants. While you're savoring the great cuisine, you can also visit the event's beer garden, check out sidewalk sales from some of the neighborhood's boutique retailers, and enjoy the live band.
This year's Taste of the Oregon District event will be held in September 2022 (exact day TBD).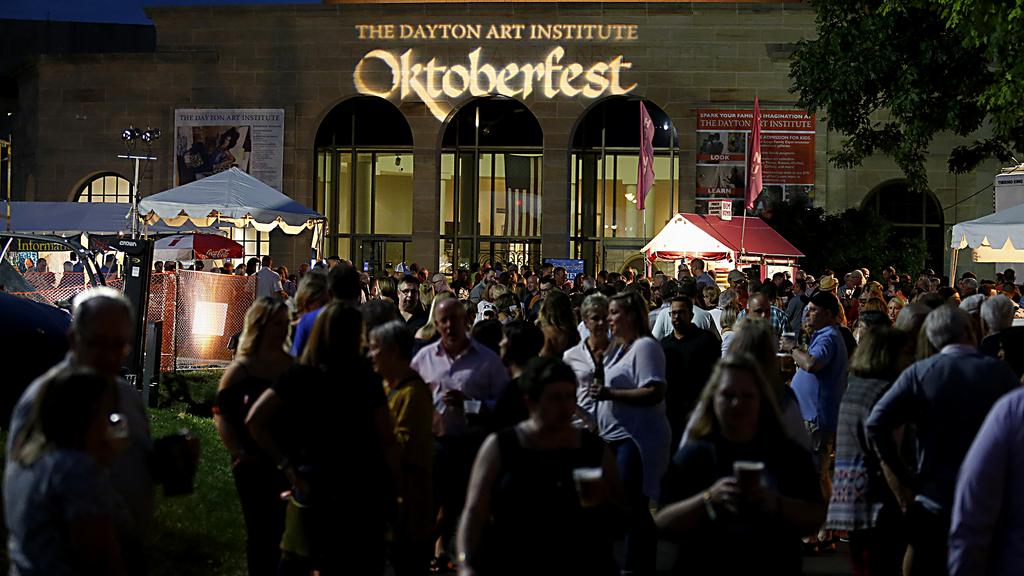 Oktoberfest is the Dayton Art Institute's largest annual fundraiser and just celebrated its 50th anniversary in 2021. This three-day fall event happens over the last full weekend of September every year and features artisan vendors, food and beverage trucks, live music, and of course plenty of odes to traditional Oktoberfest cuisine, dress, dance, and traditions. DIA's Oktoberfest is a popular event in Dayton attended by nearly 30,000 people annually.
This year's date: September 23-25
Note: Last year, the artisan tents had to be canceled at Oktoberfest due to COVID-19 safety precautions. You can support those artisans online at this webpage.
Hauntfest on Fifth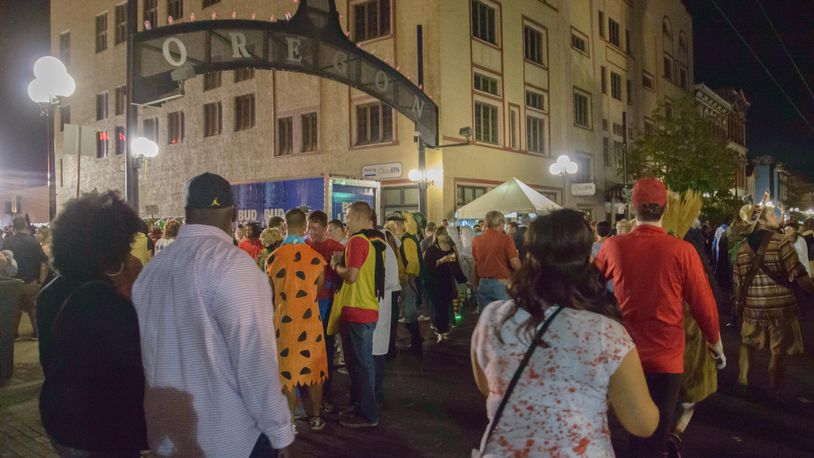 If you love spooky season, you'll love Hauntfest on 5th in the Oregon District, which is basically one big halloween street party. Attendees come in costume (not required) and enjoy live music, food trucks, beer trucks, and street performers. Cash prizes are awarded to those sporting the best costumes, with categories for Best Group, Funniest, Spookiest, and Most Original.
This year's event will take place in October 2022 (exact day TBD).
The Grande Illumination Tree Lighting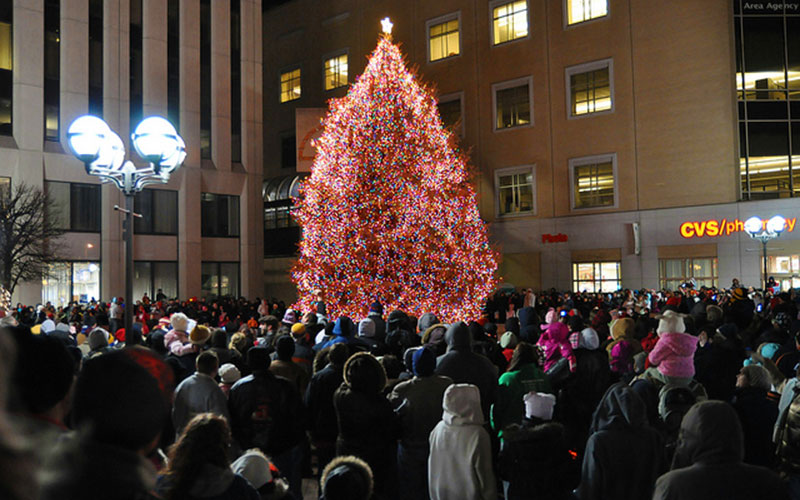 You won't be able to help getting into the holiday spirit at Dayton's annual Grande Illumination Tree Lighting at Courthouse Square every Thanksgiving weekend. The Tree Lighting is the kick off ceremony to the larger Dayton Holiday Festival, which features a nighttime children's parade with more than 100,000 lights, seasonal floats, horses, marching bands and more. That's not all: the festival also includes live holiday music, real reindeer, a gingerbread house contest, horse-drawn wagon rides, and a street fair. It's fun for the whole family!
This year's date: Friday, November 25th
If you're moving to the Dayton area, Let Oberer Homes help you find the home that's right for you. Contact us today to get started!