Craft beer breweries in Dayton, Ohio are plentiful and unique. Whether you're a seasoned brewery lover or a craft beer beginner, you'll love the many flavors, styles, and personalities featured at each of the breweries throughout Gem City and its surrounding areas.
Ready to check some out? We've made a list of our 11 favorite Dayton breweries to help!
11 Dayton Ohio breweries you definitely want to visit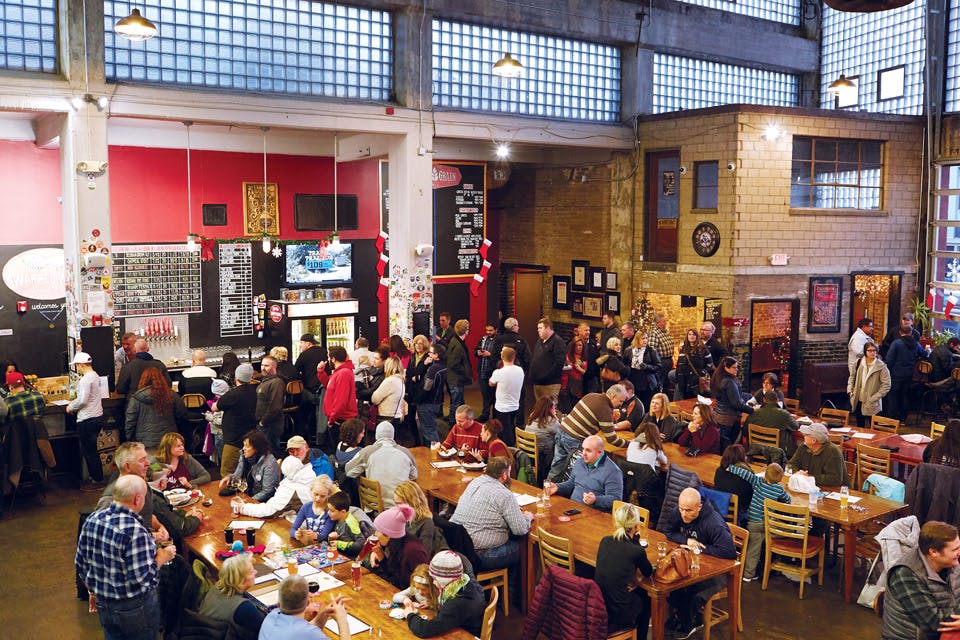 Address: 26 Wyandot St, Dayton, OH 45402
Warped Wing opened in 2014 and has grown to be a Dayton favorite. There are two Warped Wing locations: the original, right in the heart of Downtown, and a new one just opened last year in Springboro. At Warped Wing you'll enjoy more than 20 beer styles to choose from and an open, airy space inspired by Dayton's rich history of innovation and invention.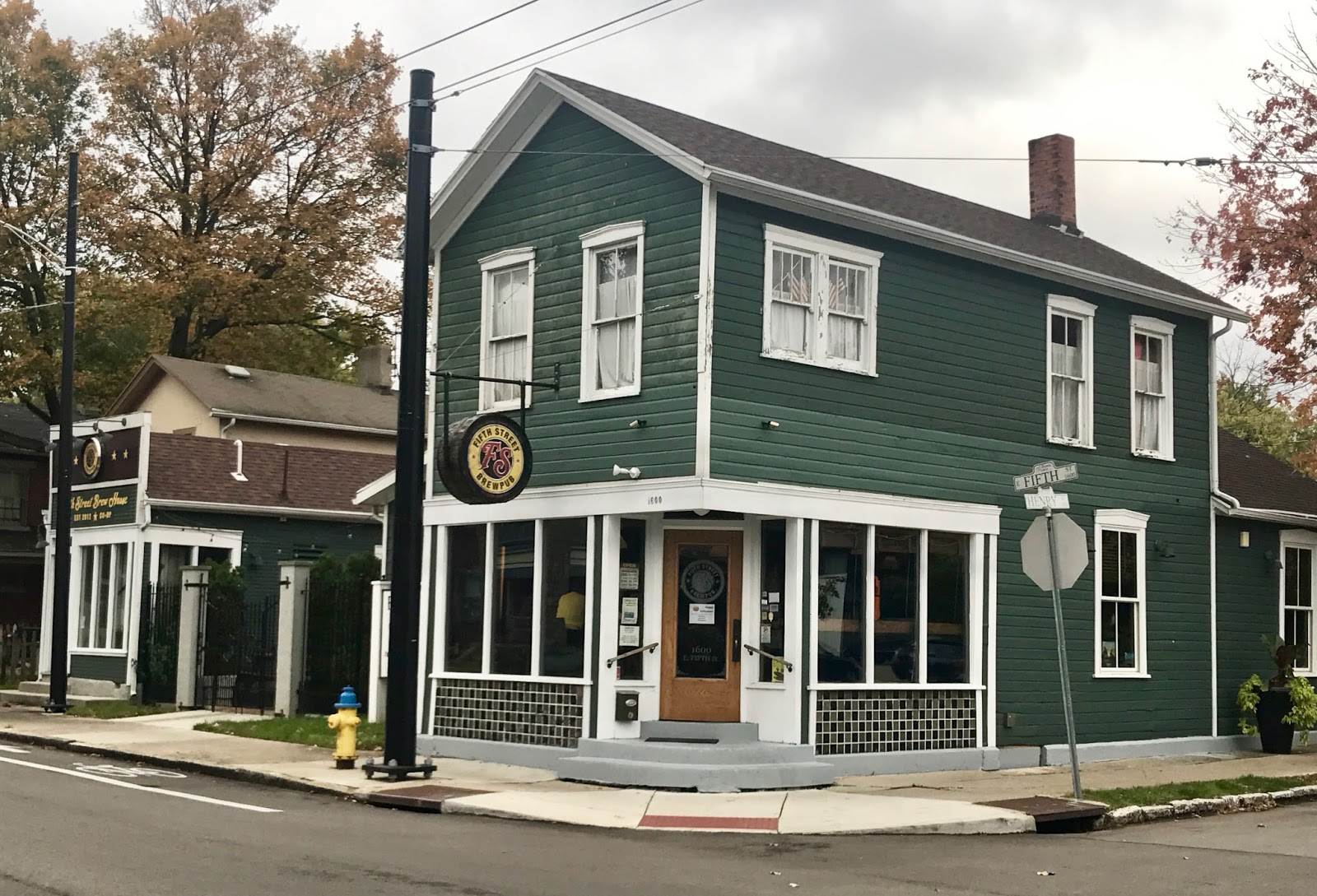 Address: 1600 E 5th St, Dayton, OH 45403
Fifth Street Brewpub is a quirky little spot located in the St. Anne's Hill neighborhood in a historic, centuries-old Victorian. It's a co-op brewery, and part of its mission is to foster a sense of community and give back through events like guest bartender nights that benefit local nonprofits. Fifth Street Brewpub is a great place to enjoy tasty food and beer at a place that's a bit off the beaten path, nestled among residential neighborhood homes rather than a busy commercial part of the city.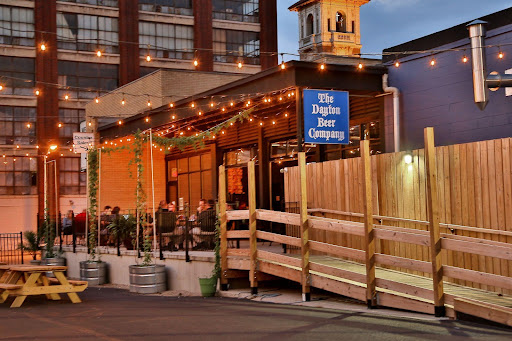 Address: 41 Madison St, Dayton, OH 45402
Dayton Beer Company features 36 Ohio craft taps and a space that features indoor and outdoor bars and seating at their German bier hall style location. Located just a few steps from Fifth Third Field, Dayton Beer Company's taproom is a perfect place to grab a beer after catching a Dayton Dragons game.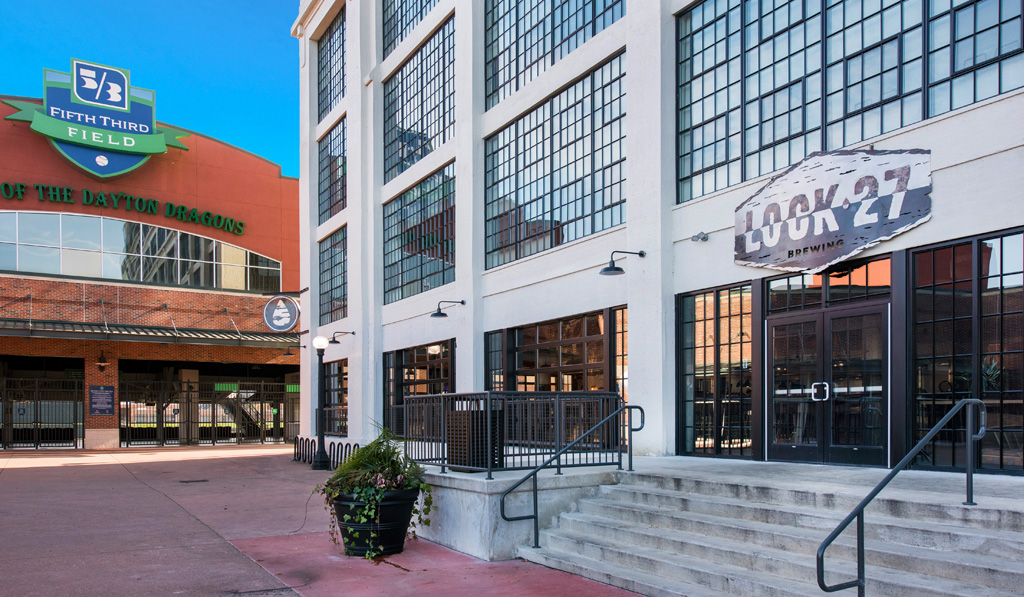 Address: 329 E 1st St rear, Dayton, OH 45402
Lock 27 is another great place near Fifth Third Field to visit before or after a Dragons game! For those looking for a place outside the city, Lock 27 also has a Centerville location. On their menu you'll find five house beers, each with their own unique taste and style. You won't want to miss the delicious bar food, either, to accompany your pint.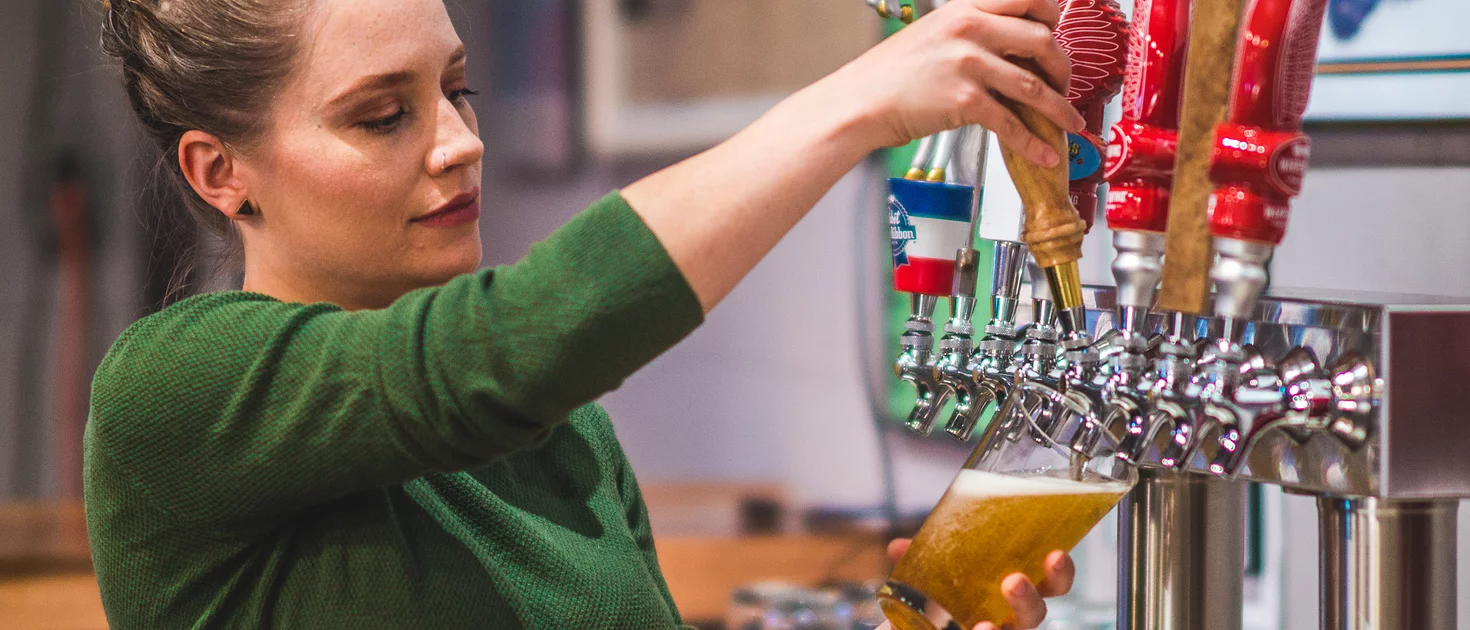 Address: 700 E 4th St, Dayton, OH 45402
Yellow Cab isn't brewing beer itself, but it is one of Dayton's most popular watering holes and features a full bar of craft beers from local Dayton breweries. Yellow Cab's eclectic spot was formerly a taxi company building. Today, it's an energetic hangout spot that hosts live music, food truck rallies, art shows and more.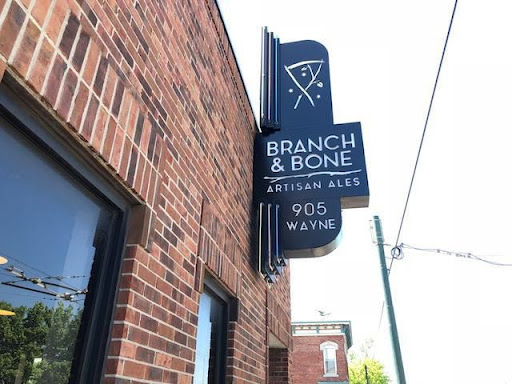 Address: 905 Wayne Ave, Dayton, OH 45410
If you have any hesitation about checking out Brand & Bone Artisan Ales, get this: in 2020, it was named one of USA Today's 10 best new breweries in the entire country. Branch & Bones beer selections are inspired by the connection between humans and the earth. Their evolving menu includes IPAs, Lagers, Stours, Barleywine, and more. Their location features indoor and outdoor seating and a clean, simplistic aesthetic you'll love.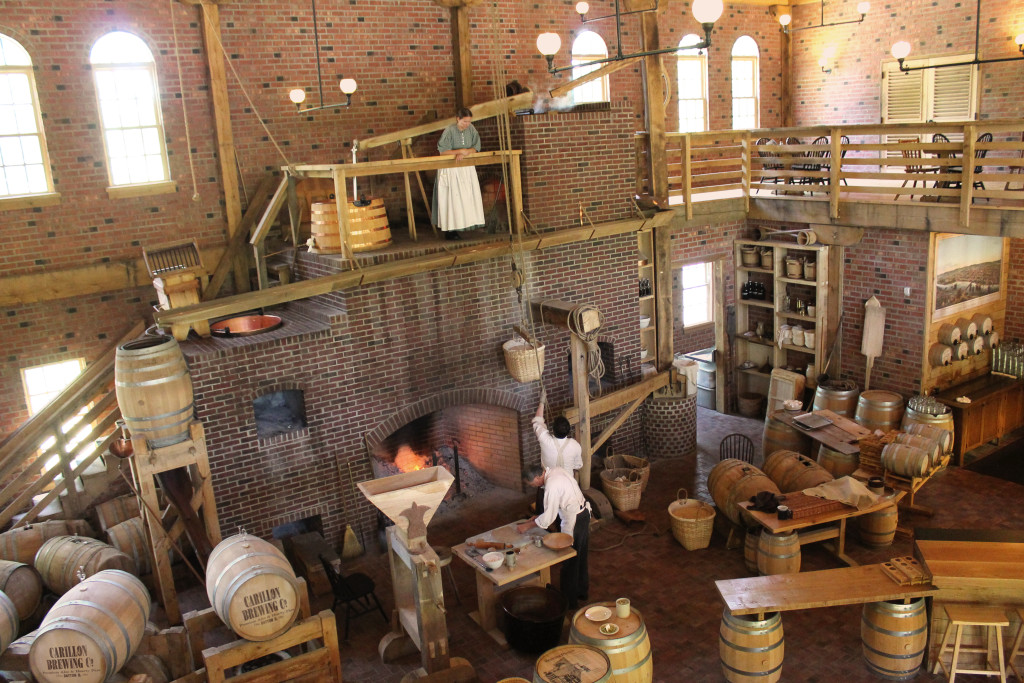 Address: 1000 Carillon Blvd, Dayton, OH 45409
Take a trip back in time at Carillon Brewing Company, located right inside Carillon Historical Park. Think irresistible smells of charcoal and wood, a real brick furnace, gas copper lamps and delicious food and beer authentically prepared just how they were in the 1850s. A visit to Carillon Brewing Company is a true experience rich in history and culture. Fun fact: it's also the only brewery in the U.S. located in a museum or that replicates historic brewing processes.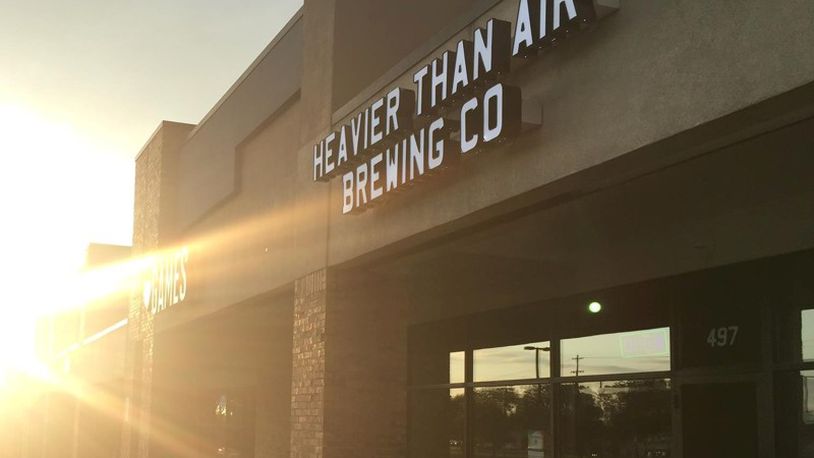 Address: 497 Miamisburg Centerville Rd, Dayton, OH 45459
Heavier than Air Brewing Company is located just outside Dayton proper in Centerville. It's inspired by Dayton's history of innovation, especially in aviation. Heavier than Air's extensive beer menu features a range of permanent, intermittent, and seasonal offerings that include choices for every kind of taste. It's taproom has a laid-back and easygoing atmosphere that's welcoming to brewery beginners and connoisseur alike.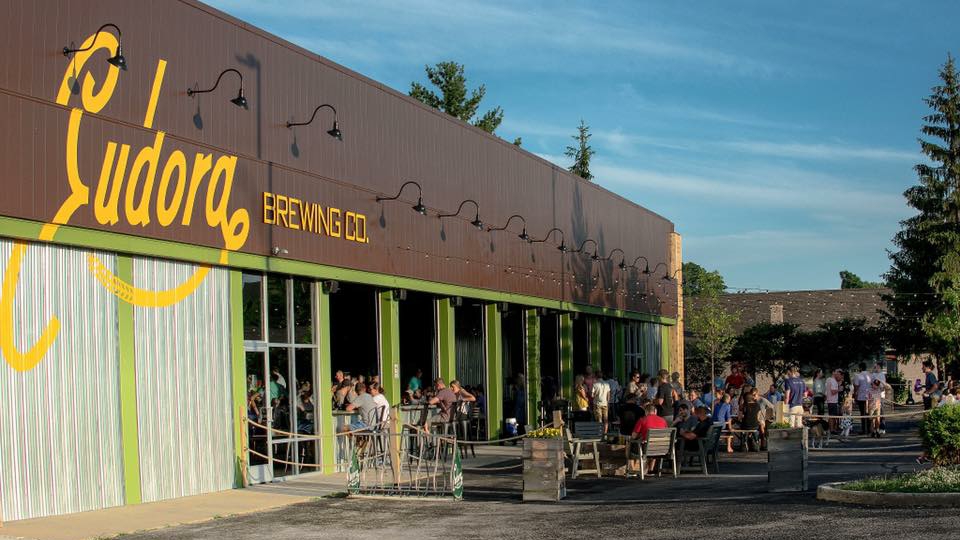 Address: 3022 Wilmington Pike, Dayton, OH 45429
Eudora Brewing Company features a huge space with 8000+ sq ft of indoor space and a 4000+ sq ft patio. You'll enjoy an expansive, open-air feel at Eudora when the weather's nice and the garage doors are open. Year round, check out their 18 taps that include house-made ales and lagers, plus non-alcoholic house-crafted treats like Ken's root beer and cold brew coffee. Eudora also serves delicious elevated brewpub fare made with locally-sourced ingredients. Some other unique Eudora features: a dog-friendly patio and games like darts, pool, and BYO board games.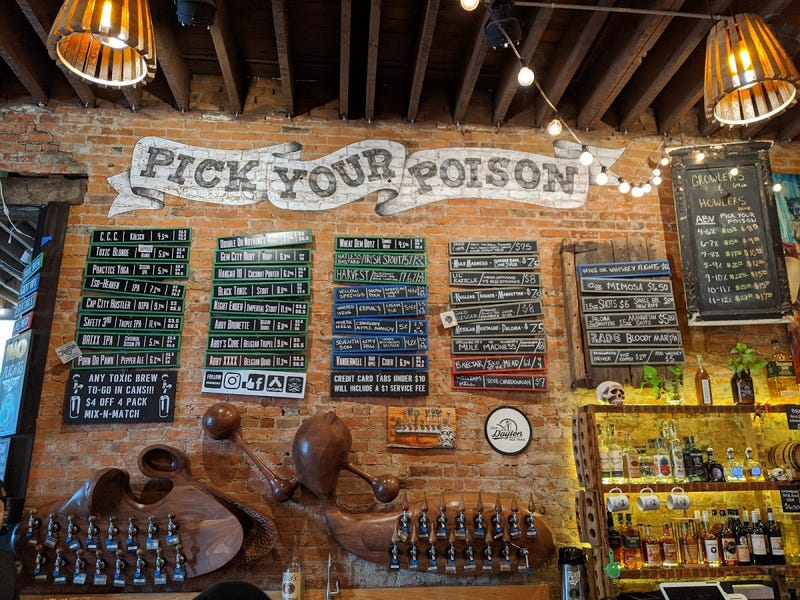 Address: 431 E 5th St, Dayton, OH 45402
Toxic Brew Company is located in the Oregon District and was Downtown Dayton's first brewery in over 50 years when it opened in 2013. Today, Toxic Brew Company's taproom features a fun and funky atmosphere as well as indoor and outdoor seating with great views of busy Oregon. Toxic's menu features a mix of craft beer, craft cocktails, wine, and spirits produced in-house and by other breweries.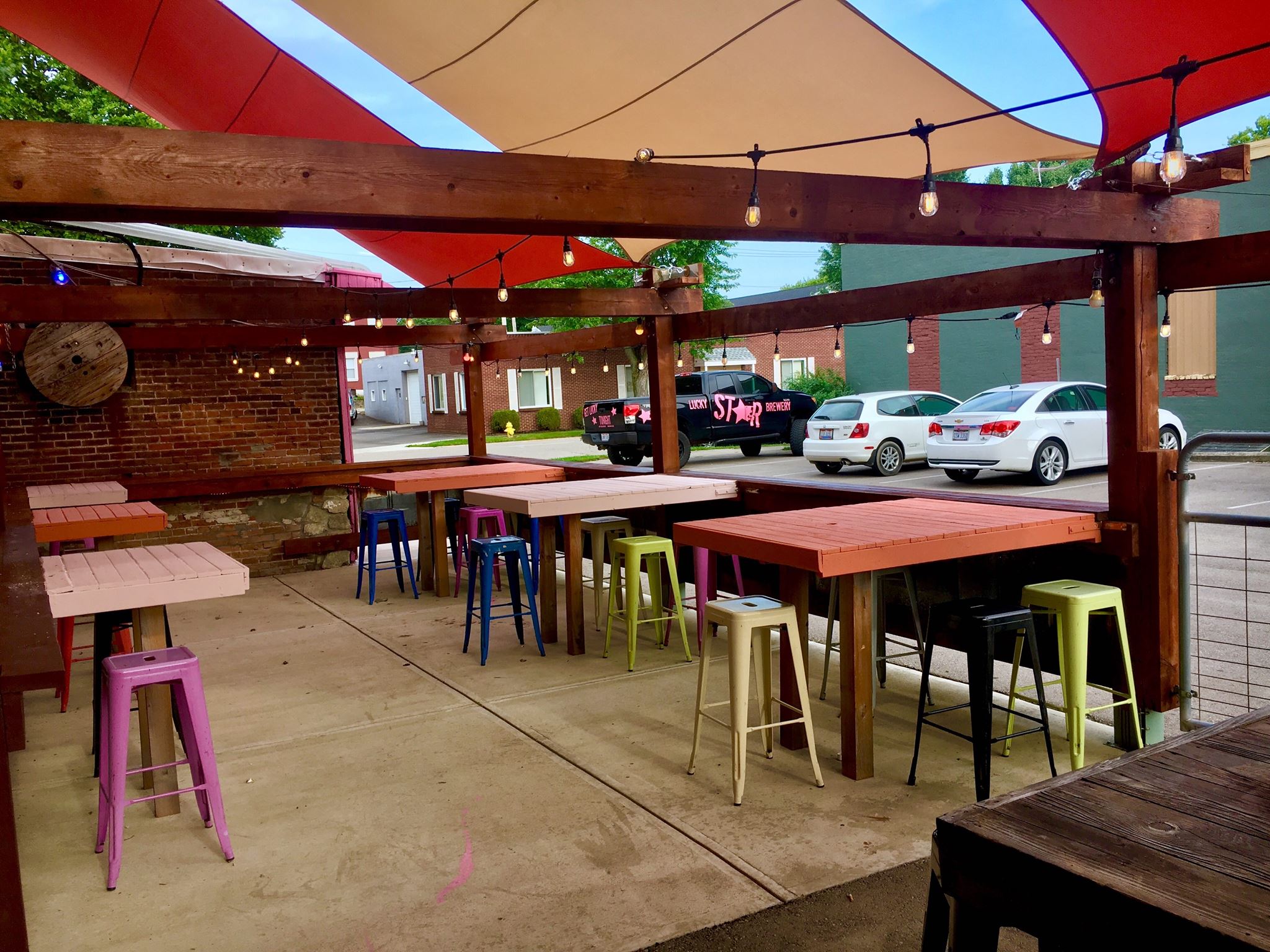 Address: 219 S 2nd St, Miamisburg, OH 45342
Lucky Star is a fun, colorful microbrewery in Miamisburg serving Mexican fare alongside its beer menu. Regulars and visitors alike rave about Taco Tuesday ($1.50 tacos on the menu) and their other weekly events like Thirsty Thursday happy hours and Wednesday Open Mic nights. Not in the mood for beer? Enjoy a homemade Devil's Juice margarita or delicious frozen drink!
Moving to Dayton?
If you're looking for the perfect home in the Dayton area, the team at Oberer Homes can help you find (or build!) exactly what you envision. Contact us today to learn more!