Dayton and its surrounding areas host several of the Midwest's largest and most popular flea markets. As spring approaches and flea market season arrives, we wanted to put together a list of our favorite flea market events that you can visit and enjoy!
Featuring hundreds of vendors and a huge selection of items that includes furniture, apparel, jewelry, decor, toys, food, and more, a day out shopping at one of these markets is sure not to disappoint. Happy shopping!
5 of the best flea markets near Dayton, Ohio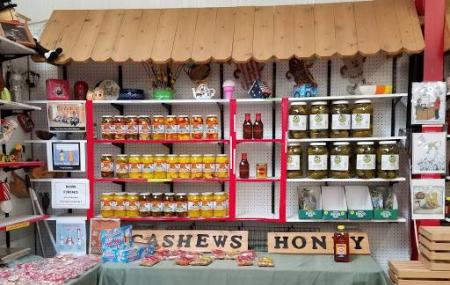 Where it happens: 320 N Garver Rd, Monroe, OH 45050
When it happens: Saturdays and Sundays, 9am-5pm
Treasure Aisles is a staple for flea market lovers near Dayton, Ohio. It's massive — 64 acres of shopping and entertainment — and features more than 500 shops to browse. You'll find a little bit of everything at Treasure Aisles: vintage, used, and new goods from apparel to crafts to antiques to decor to toys to food and drink and more. The market hosts a number of seasonal and holiday events throughout the year, like the Easter Eggstravaganza (coming up on April 16th), photos with Santa, pop-up farmers market, and special Christmas markets.
What shoppers say:
"What a great place to do some shopping and spend the day looking at all the goods. Antiques, new items, all of these and more can be found at Treasure Island flea market. Elephant ears and video games, rugs, clothing, and so much more . . . My favorite part was the easy lay out making it fast to orient yourself and get back to where you need to be. Overall, I'll definitely be back as this is one of my new favorite spots to hunt for Treasures." — from Google Reviews
"I love this place! I go monthly with my cousin and brother. It's a great bartering playground and you can find some really good deals with up-and-coming entrepreneurs. Definitely worth the visit. Oh, and stop and get some fresh fries by the office." —  from Google Reviews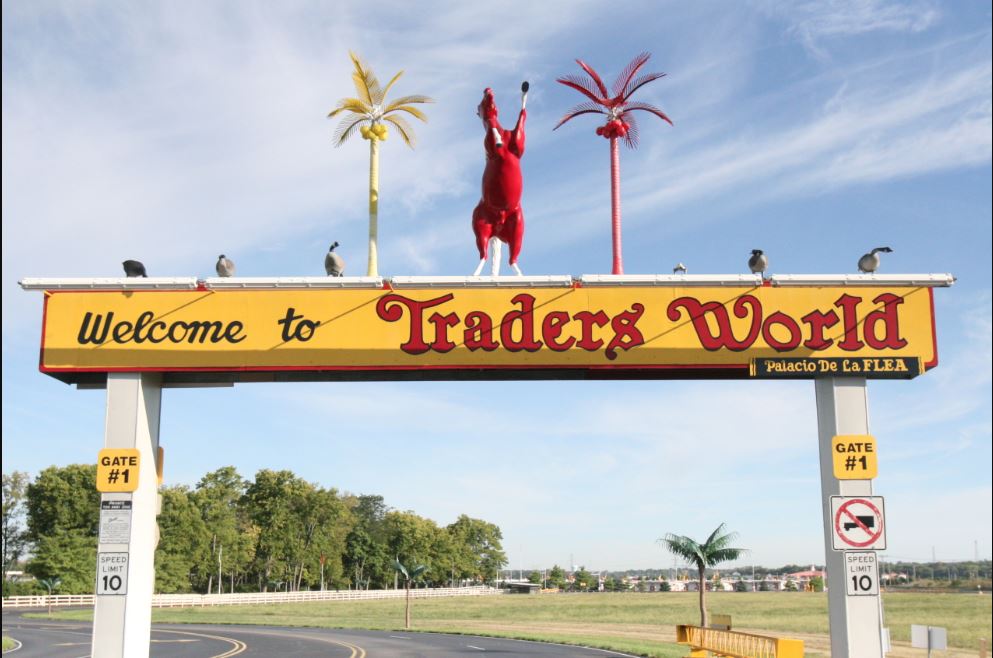 When it happens: Saturdays and Sundays 9am-5pm, and the Friday after Thanksgiving
Where it happens: 601 Union Road, Lebanon, Ohio, 45036
Traders World is one of the oldest and biggest flea markets near Dayton and in the state of Ohio. Started in 1984, it has grown to be a popular destination for secondhand shoppers and antique enthusiasts. Today it encompasses 16 buildings with 850 indoor spaces and 400 outdoor spaces — so make sure you plan to spend most of your day there if you want to see everything!
What shoppers say:
"This place was amazing, there are so many things you can find with discounts on many things from toys to games [to] clothes to sunglasses and all kinds of things. The food there is amazing . . . if you go make sure you have plenty of time cause you can take all day literally just walking through and looking at all the things there." — from Google Reviews
"What a fantastic time it is walking through all the halls and seeing all of the booths. A better selection is really hard to find . . . If you want records they've got records. Comic books, they have got them. Old cars and a place to eat . . . There's even small signs throughout that tell you where the bathrooms are and some signs offer small jokes to keep your spirit lifted as you peruse the corridors of fun." — from Google Reviews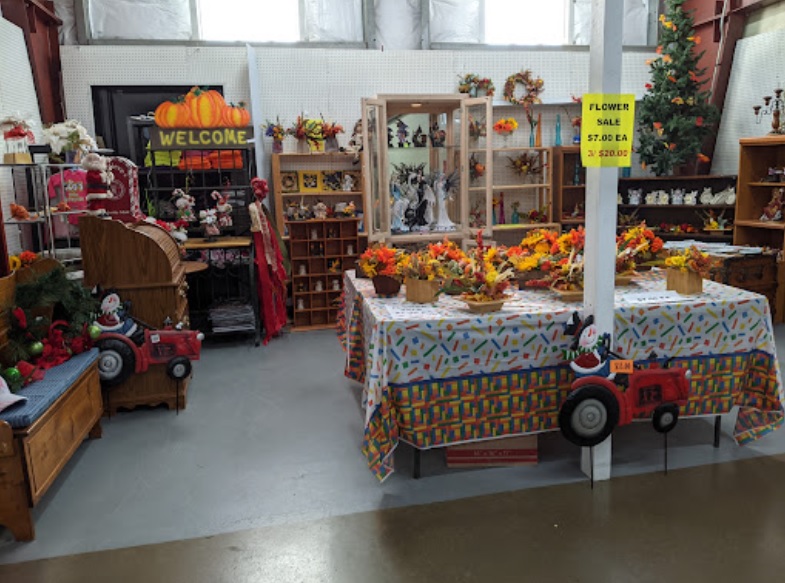 Where it happens: 7763 OH-73, Wilmington, OH 45177
When it happens: Saturdays and Sundays, 9am-5pm
Ceasar Creek is another local favorite flea market for locals. It's smaller than Treasure Aisles and Traders World, but still features 100+ indoor and outdoor vendors and a wide selection of items to browse. You'll also find indoor and outdoor entertainment and food options, a certified farmer's market, and plenty of areas to take a break, relax, and enjoy the atmosphere! It has one of the best websites to check out of all the markets on our list, with a page for featured shops, the full lineup of indoor vendors, and an events schedule so you can check out the live music acts being featured each weekend!
What shoppers say:
"I liked the feel of this flea market. It's a smaller version of Traders World but has some different vendors you won't find at Trader's. And it's only 1$ to get in. Definitely worth the drive to check out." — from Google Reviews
"Great place to visit, never know what you might find. Collectibles, antiques, as well as all sorts of useful items, clothing, etc., and plenty of food." — from Google Reviews
"Pretty cool! My first time visiting this flea market! Everyone was very friendly and many vendors gave candy, stickers, or a hot wheel to my son. Definitely would go again even with being an hour drive away in Columbus, Ohio. Thanks!" — from Google Reviews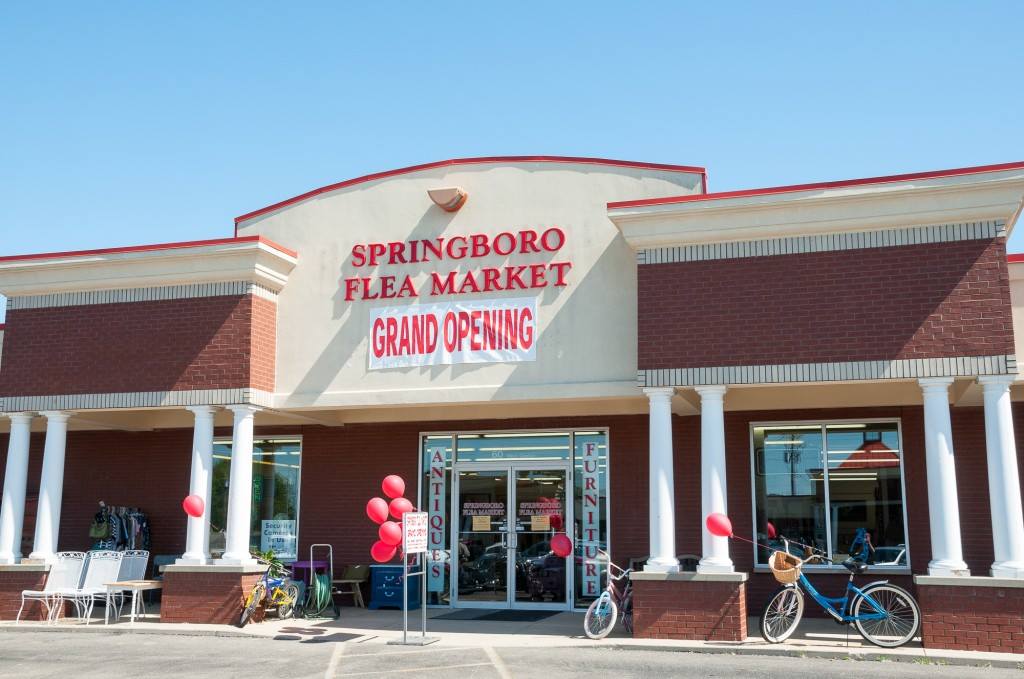 When it happens: Daily, 10am-7pm (closes at 5pm on Sundays)
Where it happens: 315 Conover Dr, Franklin, OH 45005
Springboro Flea Market is an indoor flea market that operates year-round seven days a week! It features more than 80 vendor booths with a wide selection that includes antiques, collectibles, jewelry and apparel, furniture, musical instruments, records and more. It's a great place to visit if you're looking for established vendors and reliable inventory — at Springboro vendors are updating and restocking their booths nearly every day.
What shoppers say:
"This place is a diamond in the rough,  they have many booths and all kinds of neat things to go though. Their prices are very reasonable.  I would totally give this place 10 stars if I could." — from Google Reviews
"Definitely a hidden gem.  They have a ton of stuff at good prices.  Everything from antiques, to quality furniture to speciality shows on the weekend.  It is a good place to come if you are looking for a unique gift or outfitting a new place." — from Google Reviews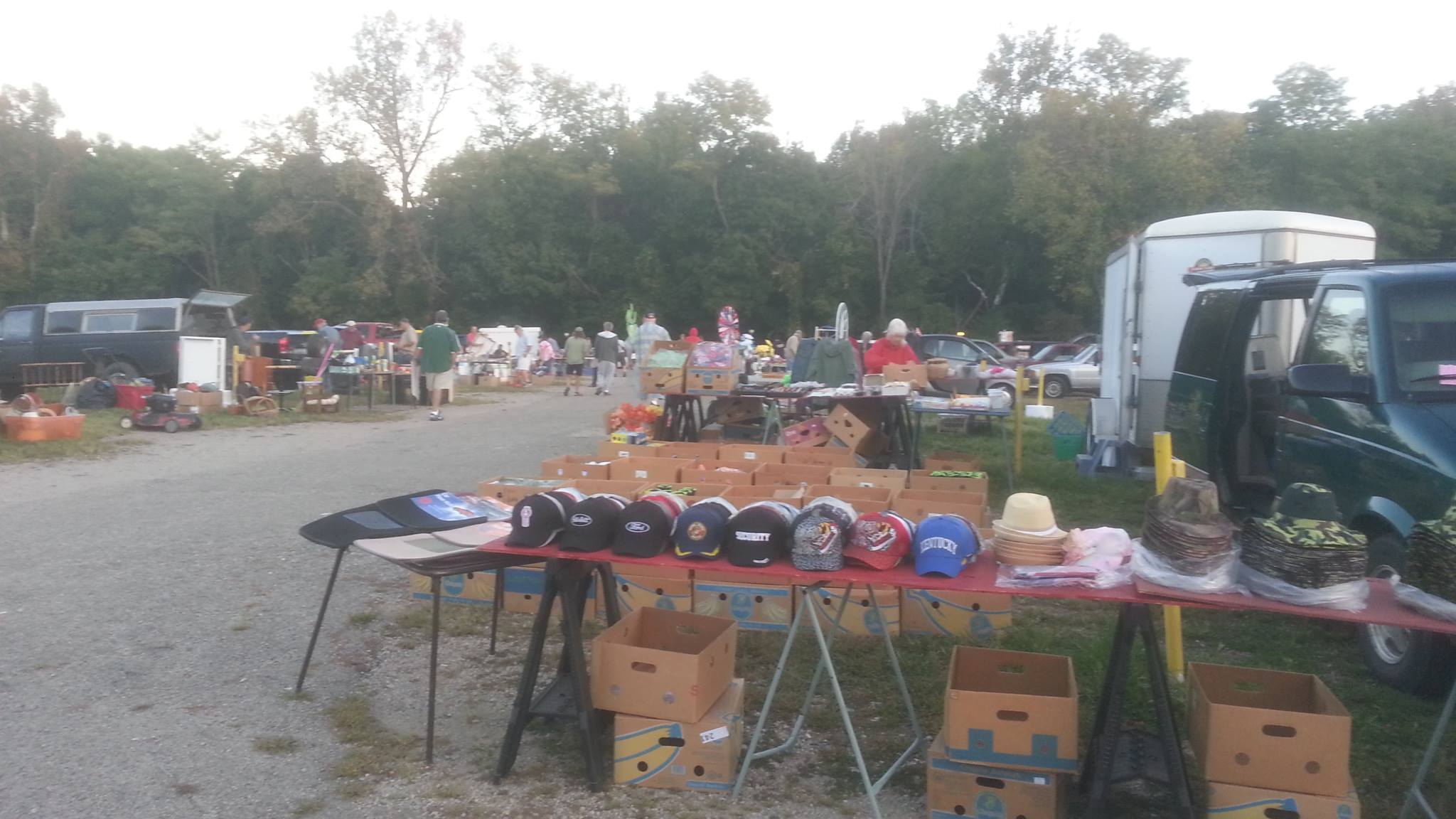 Where it happens: 6201 N Dixie Dr, Dayton, OH 45414
When it happens: Sunday mornings from 6am-noon, April-October
Paris Flea Market is a fair weather weekly event held fully outdoors on the grounds of the Dixie Drive-In movie theater. You'll find dozens of vendors each week selling new, used, and vintage items as well as locally-grown fresh produce at bargain prices. What makes Paris Flea Market fun is that you'll find a new selection every week — there are no vendor contracts and new vendors can set up shop for just $8. Early birds love to get there early and enjoy the delicious breakfast menu before they shop!
What shoppers say:
"Been coming here for as long as I can remember! And I never leave empty handed!" — from Facebook Reviews
"Great place to sell and buy, we always have a great time there! Keep it up y'all!" — from Facebook Reviews
If you're moving to the Dayton area, Oberer Homes can help you find the home that's right for you. Contact us today to get started!