Since 2020, housing accessibility has plummeted. However, cultural and economic policy shifts aim to make 2023 a year of change.
With the economy in flux, there's plenty of conflicting information about the GDP. Dynamic data makes it difficult for consumers to make informed decisions about large purchases.
Fortunately, we've spotted key trends that will help you navigate the fluctuating housing market. These five 2023 predictions can make all the difference to prospective house buyers.
Key Takeaways:
Rising mortgage loan interest rates will price some buyers out of the market, decreasing competition for high-priced properties.
House prices should start to trend down overall, though the difference will be slight in 2023.
Experts expect inventory to stay low across the U.S. housing market, meaning homebuyers will experience longer wait times for a new home.
Foreclosure rates should decrease slightly in 2023, though they'll stay high from a historical perspective.
Remote work permanence is driving more demand in suburban and rural areas.
5 Predictions for the US Housing Market in 2023
Economic forecasts heavily rely on the past to create accurate pictures of the future. Unfortunately, 2020 introduced factors that no one expected, throwing seasoned analysts for a loop. While the full impact is still unknown, experts have more data as of 2023, allowing them to estimate which trends will continue as is and which will shift.
1. Interest rates will increase
Inflation remains a serious concern for the average consumer in 2023. Seeing the pressure inflation puts on the economy, the Federal Reserve increased its interest rates in 2022, and experts expect to see a rate of 5% in March of 2023. Mortgage rates often follow the trends of the Federal Reserve, though there are other factors at play, including:
Economic growth
Inflation
Job creation
As a result, homebuyers can safely assume that mortgage interest will increase, though it may not be by the same percentage as the Fed.
Higher interest rates impact both the number of buyers who can afford a mortgage and the price range people consider. As rates go up, the market will see some buyers priced out and less competition for higher-priced homes.
2. Inventory will stay low
Low builder confidence means housing inventory will likely remain low for 2023. While builders continue to produce single-family houses, the rate isn't keeping up with demand. In fact, this has been the case since the 2008 housing market crash.
Lower inventory means buyers may have to wait longer to find a home they love. Homes that check all the boxes for the average homebuyer will continue to see high competition. Buyers may also become more willing to compromise on certain features if it means finding a house in the right location and at the right price.
However, new construction method changes can help correct the supply and demand imbalance. Pre-fabricated and 3D-printed houses are now a possibility and may see increased popularity due to their benefits:
Affordable
Less waste
Eco-friendly
Faster to assemble
Buyers may also shift their housing preferences. Mixed-use properties are becoming more common in urban centers because they're more sustainable and place residents near amenities. As the market share of mixed-use properties grows, the demand for single-family homes should decrease.
3. Prices will slowly start to fall
Real estate prices have steadily increased over the past two decades. During 2020 and 2021, prices jumped significantly, even doubling in some highly competitive markets. The shortage of affordable single-family homes played a big role in this trend.
However, analysts expect the market to start balancing out in 2023. While housing prices won't drastically drop, buyers should see costs gradually decline. Experts expect market prices to remain inflated through the 2020s but eventually fall in line with actual property values.
Many factors impact prices, so homebuyers should be cautiously optimistic. For example, the shift to work from home has left many offices permanently vacant. Property investors have floated the idea of converting these buildings into multifamily rentals. However, doing so requires rezoning, which some cities may resist.
4. Foreclosures may trend down
The initial pandemic period saw mortgage forbearance programs implemented to help homeowners manage the difficult time. As those programs end, many homeowners may be unable to make their mortgage payments. Homeowners still in forbearance in 2023 are likely experiencing more long-term financial hardships that impede their ability to keep up with monthly installments.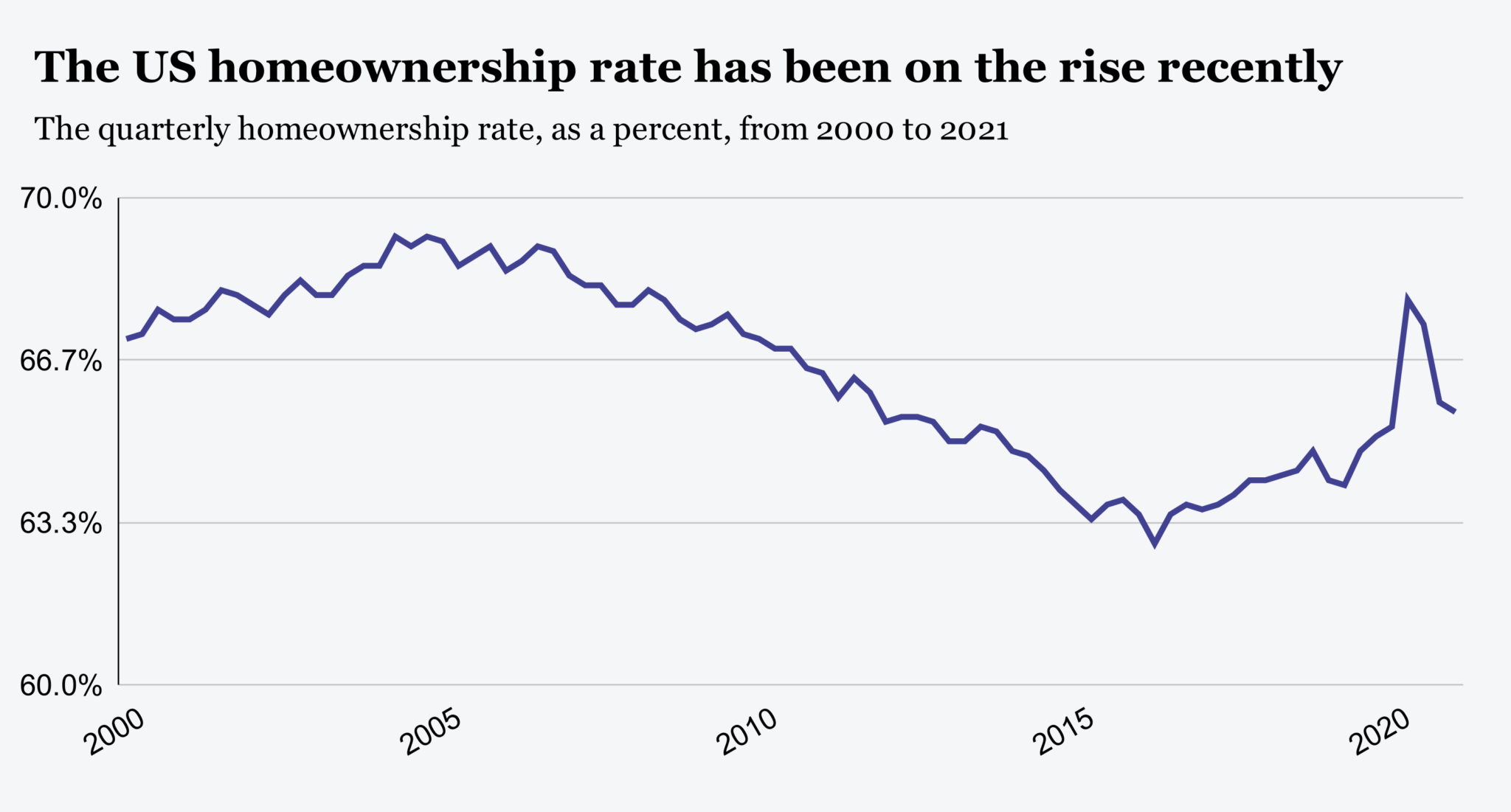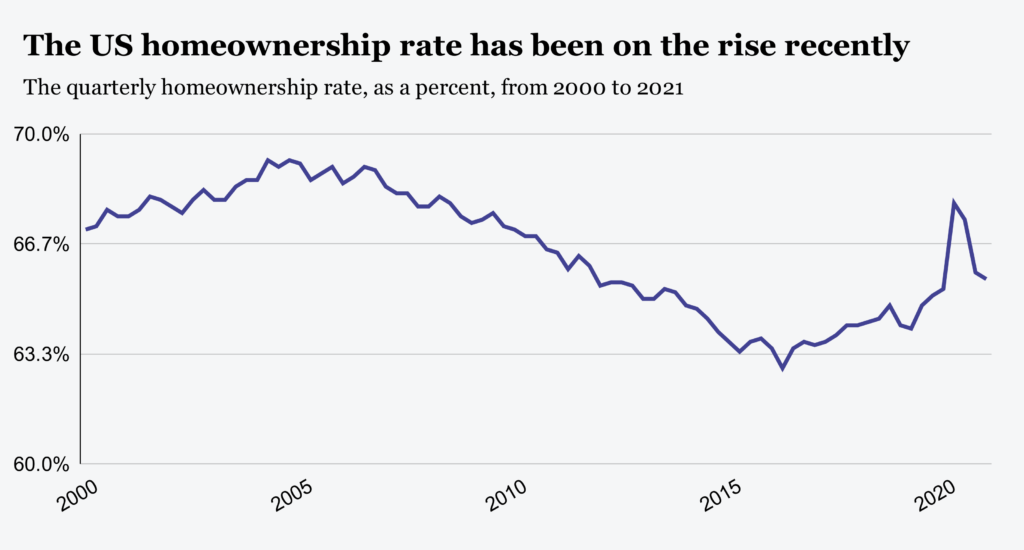 However, property owners have options to keep them out of foreclosure. Many houses have plenty of equity, which owners can tap into for a reprieve. Some people may sell their homes and downsize to avoid defaulting. Others may be able to refinance and lower their monthly payment. As a result, the foreclosure rate should decrease slightly, though it will likely remain historically high in 2023.
5. Demand grows in suburban and rural communities
Who lives in a single home has changed radically since 2020. For decades, popular culture depicted house occupants as a nuclear family. However, stagnant wages and skyrocketing prices mean people can't afford mortgages on their own. Instead, multiple family generations and even close friends are tackling the financial challenges together.
Workplace cultural shifts also impact housing demand — for example, many corporate employees now permanently work from home. Without mandatory office time, many people have begun to move from urban cities to nearby suburbs and even more rural areas. People find they can get more home for their money in these areas and enjoy having outdoor property.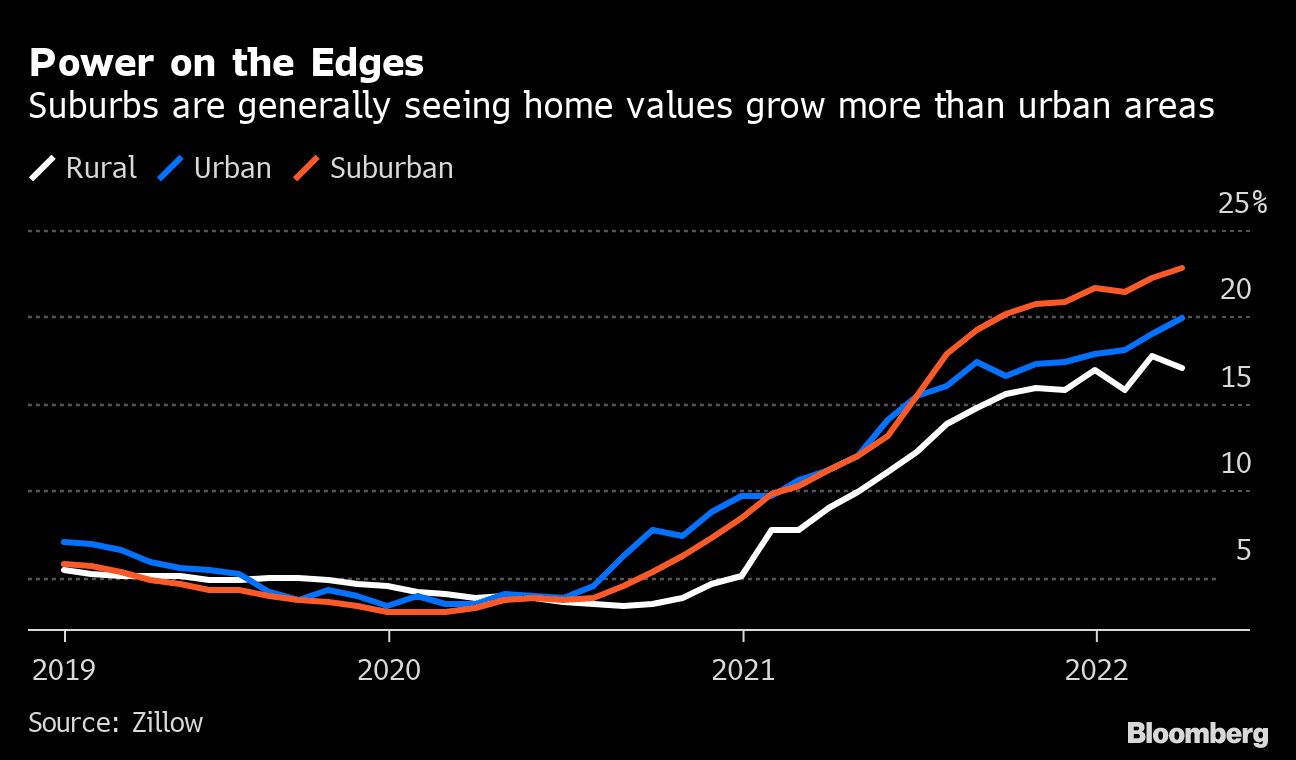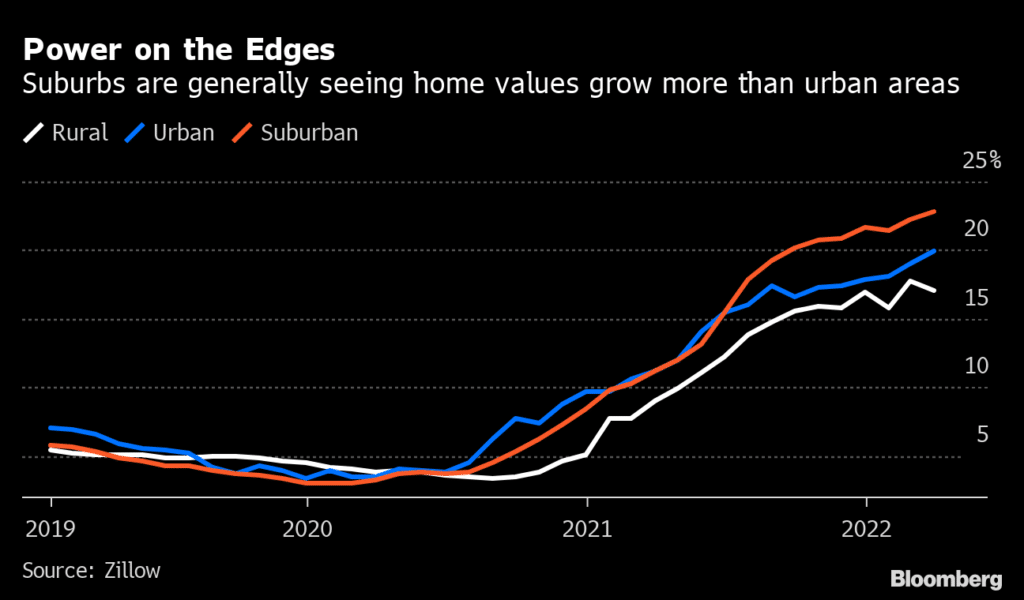 If you're a city dweller, moving to the suburbs is not without sacrifices. Two of the biggest changes for new suburbanites are lower walkability and less to do in their immediate area. Still, the draw of more space and a community feel has driven many to look outside city centers.
In Dayton, that means well-known suburbs such as Centerville, as well as Beavercreek and Huber Heights, are seeing increased demand and home values.
Are you moving to the Dayton area? The team at Oberer Homes can help you build the home that's right for you. We offer a wide range of floor plans with varying amounts of rooms, bathrooms, and garage space, making it easy to find the perfect arrangement for your needs. Get started today by contacting us at 937-531-5505 or submitting our online form.