Your bathroom is one of the most-shared spaces in your home, which means you want to make it a room the whole family loves! Whether you're doing a full bathroom renovation or looking to do some DIY upgrades to give your bathroom a fresh look, we've got you covered.
In this article, we'll cover bathroom remodel ideas that are sure to be winners with everyone in your home. Some are projects that require the help of a contractor, while others are simple updates you can do on your own — and on a budget. Either way, all of these ideas are sure to make your room feel like a totally new space.
7 Bathroom Remodel Ideas Your Family Will Love
New lighting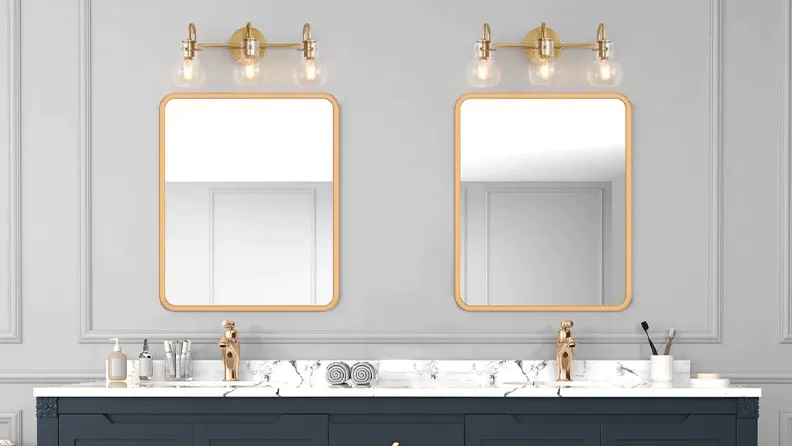 Lighting plays an important role in setting the ambiance in any room. Updating the lighting in your bathroom (even when you aren't making tons of other updates) can really give the space a totally different look and feel.
There are a few types of bathroom lighting to consider:
Vanity lighting is for your mirror and sink area and provides light for the grooming tasks that take place there every day — brushing your teeth, washing your face, styling your hair, applying makeup (and the like).
If you don't already have lighting fixtures specifically for your vanity area, it can really feel like an upgrade when added. One popular choice right now is the LED mirror with light built right into the mirror fixture, although it's definitely not for everyone aesthetically. The other option is wall mounted fixtures either above your mirrors or on the sides.
Ceiling lighting is for ambient light throughout the entire room. It comes in a lot of forms — a single light  fixture, recessed lighting throughout the space, or a combination of both. Fixtures in particular provide an opportunity to make lighting a design feature (i.e. a simple hanging bulb for a minimalist look or a chandelier to give the room a more luxurious feel).
What's important to know is that you can get creative with lighting to change your space, and it's typically an easy, budget-friendly, DIY update with big impact.
Aesthetic plumbing fixtures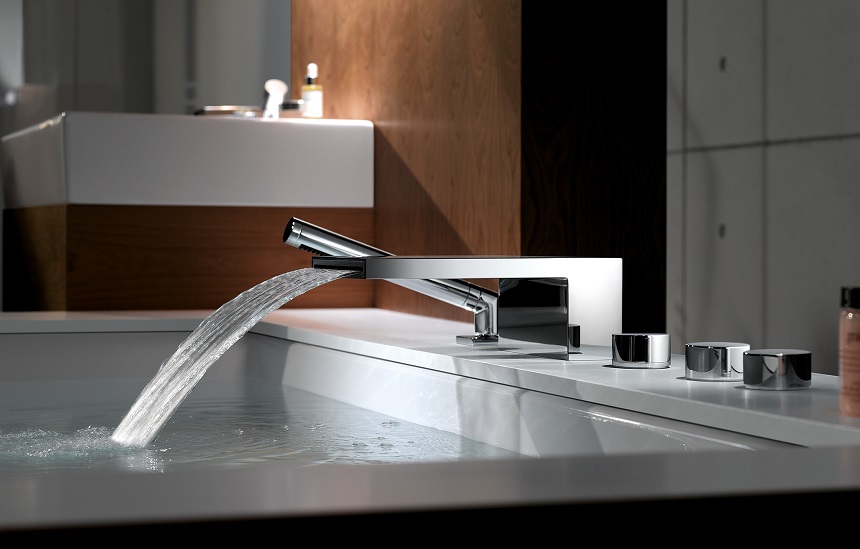 Like lighting, plumbing fixtures are a traditionally practical feature of the room that can be used to change the design scheme. While you may want or need to enlist the help of a plumber to change out plumbing fixtures, it can also be a DIY (or YouTube-guided) job if you're willing to do a little work.
Changing your sink faucet and/or bathtub and shower valves is simple and adds to the overall aesthetic of the room more than you think. Matching plumbing fixtures to the design theme you want your room to have (ex: sleek and modern, ornate and luxurious, simple and traditional), is a small touch that can make the room feel cohesive and complete.
Painted cabinets and updated hardware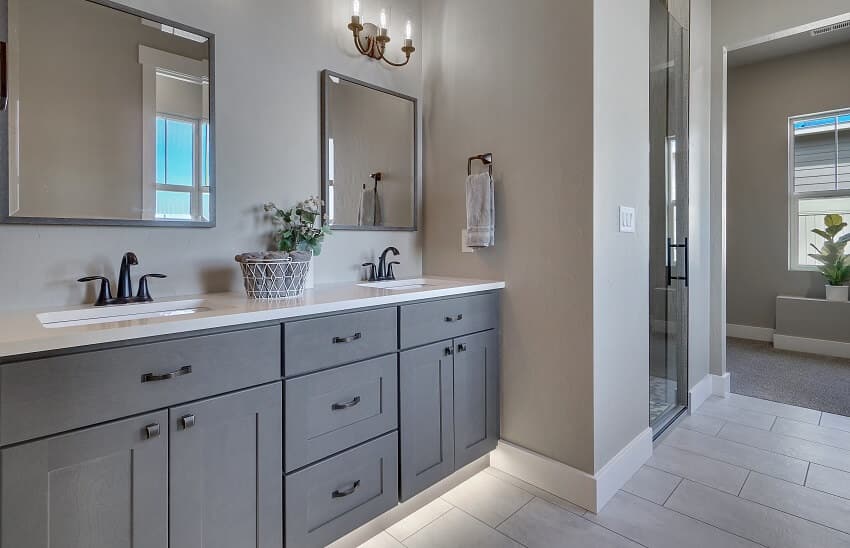 An actual vanity can be expensive to replace, but you can totally overhaul the look of it with a little bit of paint and new hardware choices that match. Bathrooms are rooms where neutrals often rule, and painting your vanity can give it just the pop of color it needs! (Plus, it's less time consuming than painting the walls in the entire room).
As an extra step, add new hardware (knobs and handles) to match your new vanity color choice and add an extra design touch to the space. New hardware is inexpensive and easy to update on your own using manufacturer instructions (or Google as a resource!).
Patterned shower tile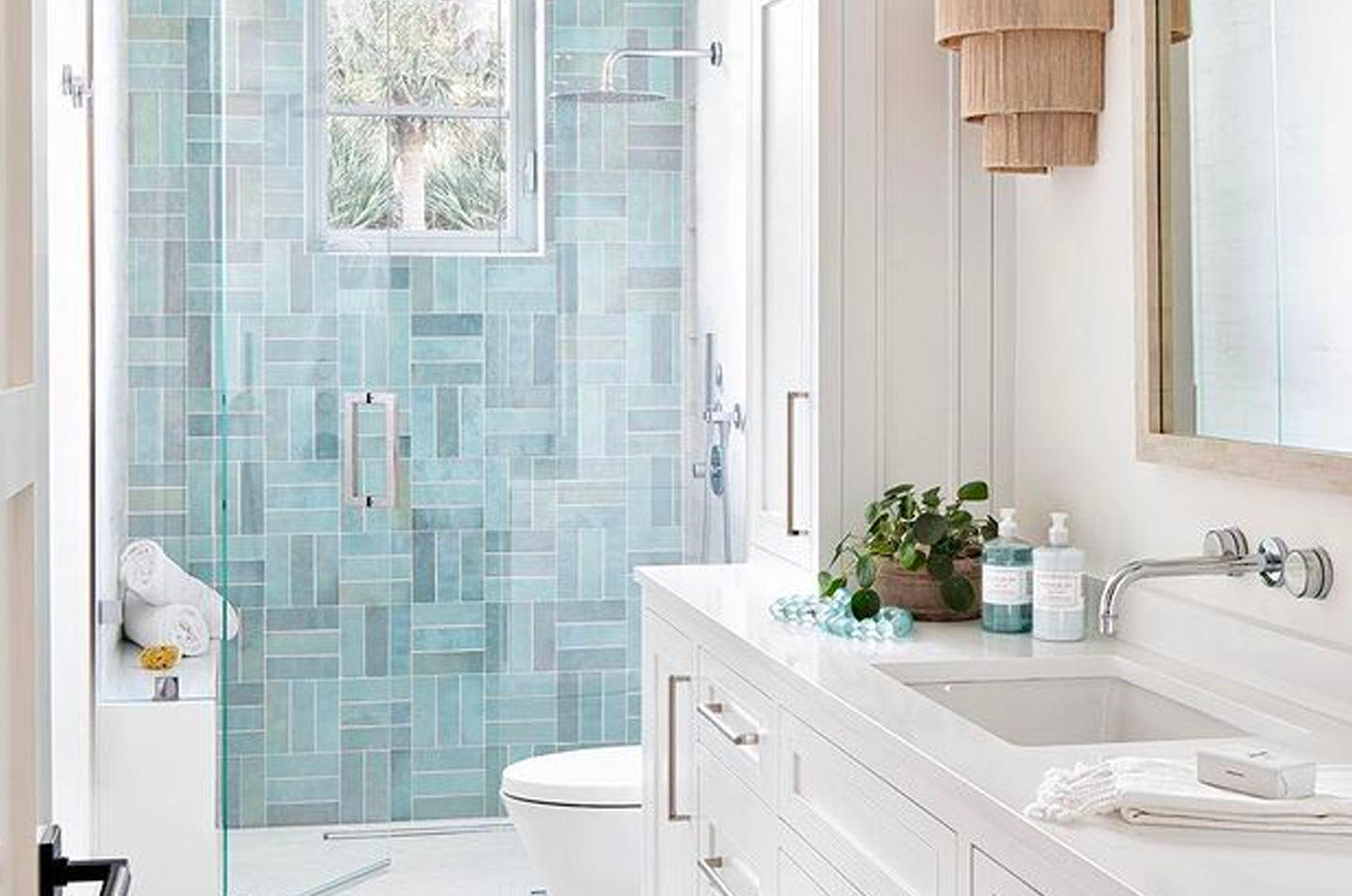 Shower tile can be used to create a feature wall in your bathroom in the same way we use paint to do it in other rooms around the house.
There are two ways to think about shower tile as a design feature: color and pattern. Alone or together, colored and/or patterned tile shine as a bathroom upgrade — and in a budget-friendly remodel, they can make your shower fixture feel brand new.
Unless you've got experience with jobs like this, replacing tile is one job you may want to hire a professional to handle. Measuring your tile and mapping out the pattern can be more complex than it seems, and small mistakes can require starting all over again to get the pattern right. It's worthwhile to enlist the help of a contractor who can get it right for you the first time.
Tile floor design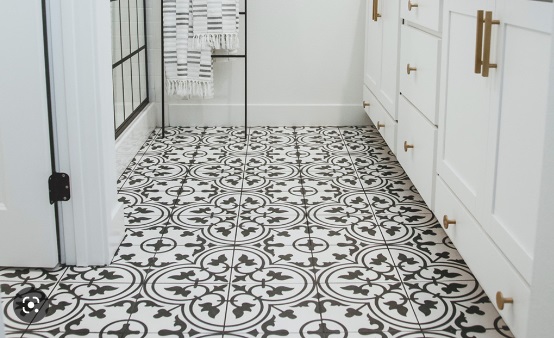 Patterned floor tile is a popular trend right now for bathrooms, and like shower tile, it's one that can serve as a main design feature in your space. The tile pattern pictured above is bold, but there are also many simpler and more subtle options you can choose.
Floor tile patterns can be hand-painted on existing tiles using stencils, but this can be time consuming to do and even look messy if you aren't experienced with that kind of project. An easier option is ready-to-lay tiles that already have the pattern on them.
If you think you want to try this out but are nervous about the end result, there are patterned peel and stick tile covers that you can try instead. When installed correctly, these look as real as actual tile (and they're easier to remove or switch out when you want!).
Greenery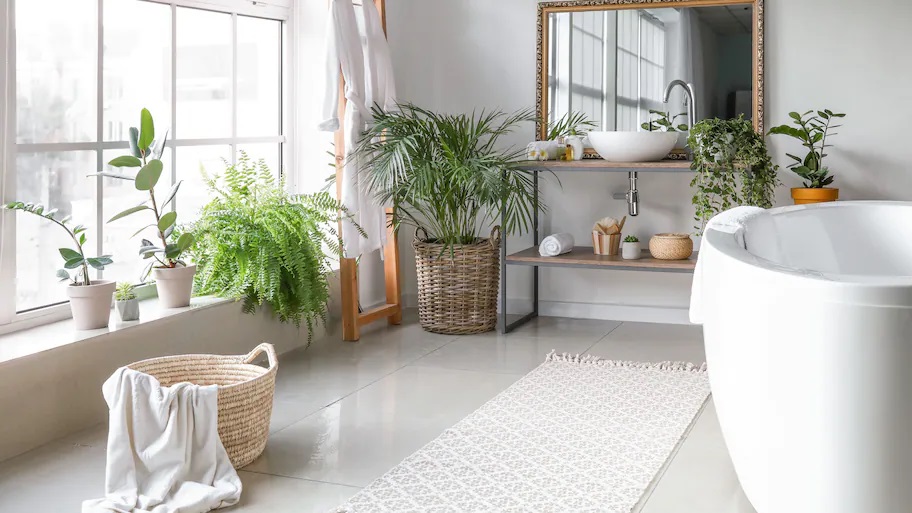 The easiest bathroom design upgrade on our list — adding greenery — can also have the biggest impact! Not only do plants add a pop of color, they create an undeniably natural and relaxing mood in your space.
Plants can even be a design choice — different types of plants have different looks to them and you can choose ones that fit your aesthetic preferences.
If you don't want the responsibility of caring for real plants, try out artificial versions for the same design upgrade without the extra work.
New mirror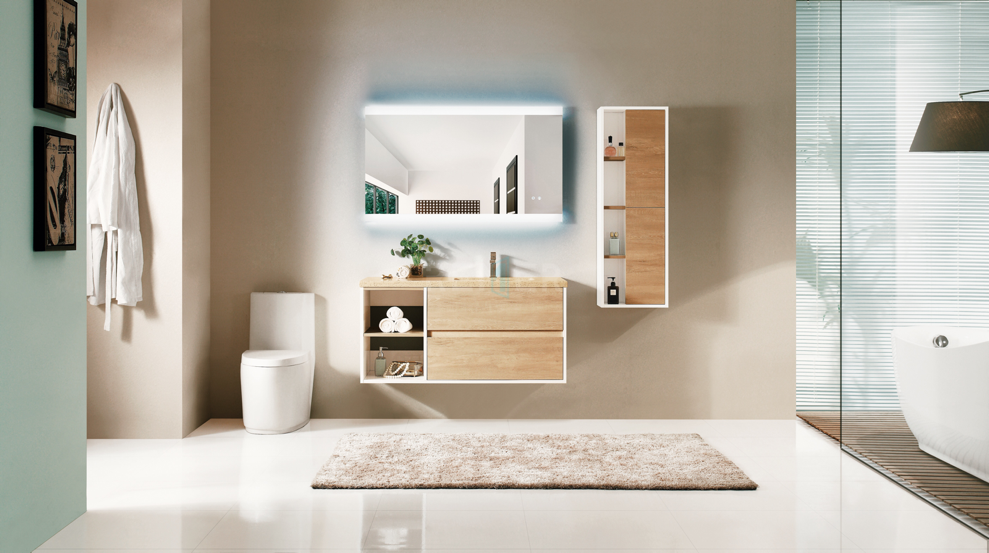 Replacing your vanity mirror is an easy way to change up the look of your space and keep it cohesive as you add other new design features. The LED mirrors we mentioned before (like the one pictured above), are a popular trend right now, but any kind of new mirror can give your bathroom a fresh look and feel.
Before you officially decide to replace your mirror and purchase a new one, check how your current mirror is mounted to the wall. Depending on how it's installed and if it has any built-in lighting features, you may need professional help to get this job done.
Over to You
There's nothing like remodeling rooms — or even an entire home — to be the space you've always dreamed of living in. Oberer Homes builds semi-custom homes with totally customizable features every homeowner can choose from to make a house totally their own.
If you're moving to the Dayton area, the Oberer team can help you find or build a home you'll love. Contact us today to learn more or start your search!