Ohio is known for its long, cold winters. While the bitter weather may bring many outdoor activities to a halt, it's prime season for ice fishing in Dayton, Ohio and other places throughout the state. In fact, ice fishing is a very popular type of fishing activity in the area.
Generally, the best time for ice fishing in Ohio is after the first ice of the season, when the temperature is right but the snow cover isn't too deep. Still, people do it at all times during the winter months.
Dayton may not be close to Lake Erie or some of Ohio's other more well-known spots in the north, but there are plenty of lakes and parks where ice fishing is allowed in Dayton and within a few hours' drive of the city.
7 ice fishing spots near Dayton, Ohio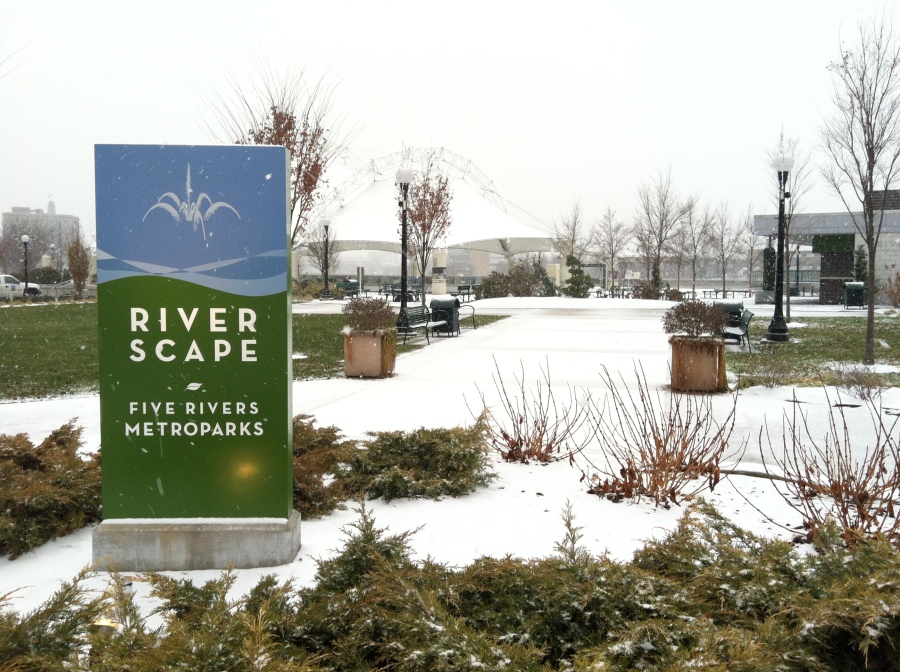 The Five Rivers MetroParks system is one of the most beautiful features of Dayton and its immediate surrounding areas. It offers ample opportunities for winter sports and other outdoor activities, and ice fishing is no exception.
It may not be the first choice for exciting catches for seasoned ice fishers, but for those who just love the activity or want to try it out, it's a perfect option convenient to the city.
The best spots for ice fishing in Five Rivers MetroParks are Cedar Lake and Pond at Carriage Hill MetroPark, Englewood MetroPark fishing ponds, and Possum Creek fishing ponds.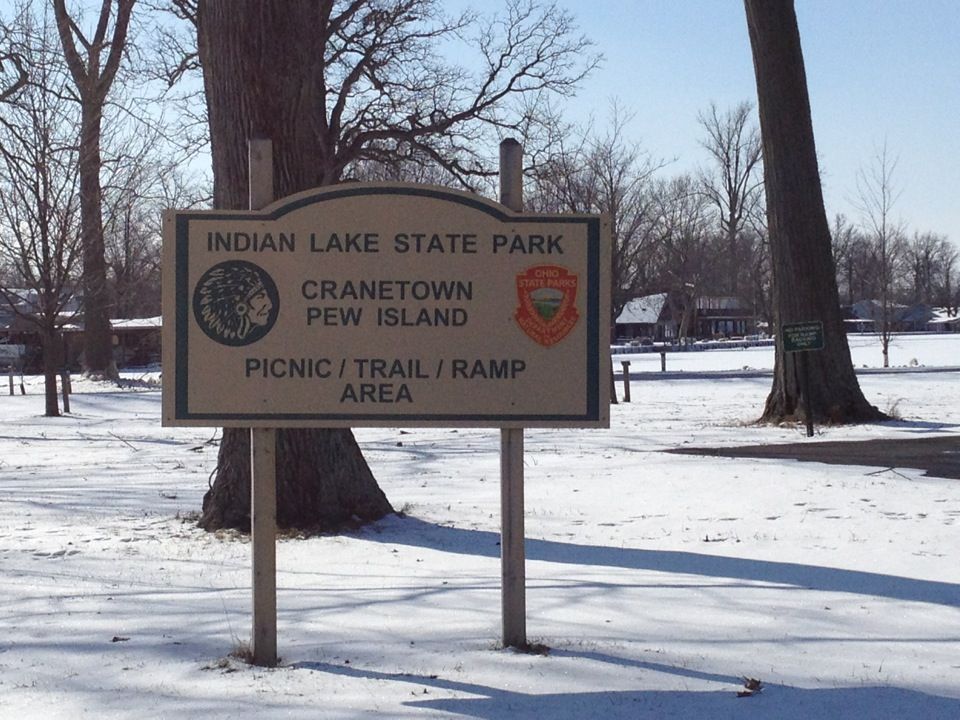 Indian Lake is one of the first lakes to freeze in central-western Ohio and one of the most expansive spaces for ice fishing near Dayton. Its 5,800 acres of lake surface provide room for many fishers and offer lots of options for places to hunker down and lower your line.
It's also located in Indian Lake State Park, where there's a campground for anyone driving a distance or just wanting to make it a weekend trip. Other winter activities at the park like snowmobiling and winter hiking mean there's something for the whole family — even those who don't want to brave the ice!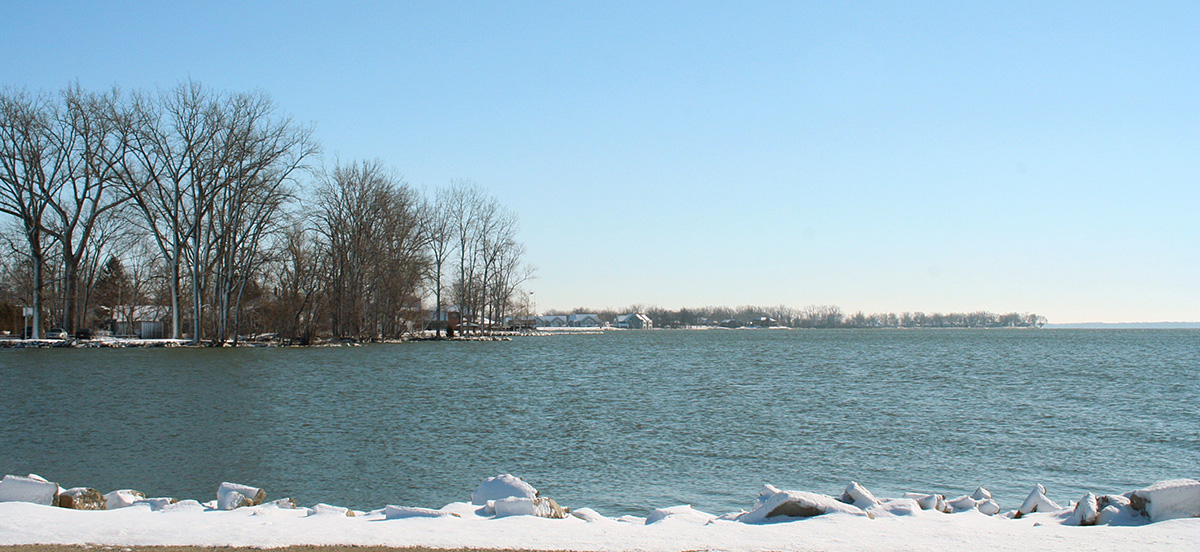 Grand Lake St. Mary's is another popular spot for ice fishing in Ohio but one that can be a bit more unpredictable, especially during mild winters, due to its more southern location. When the lake does freeze, you'll find fishers looking to catch bluegill and crappie in its waters.
Grand Lake St. Mary's State Park also offers a campground and, for those who prefer less hardy living conditions, cedar cabins that can accommodate up to 6 people.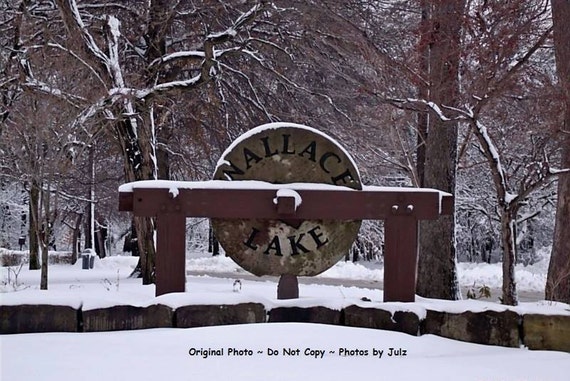 Like Dayton's Five Rivers system, Wallace Lake is part of Cleveland's metroparks system. This means it's a great option for people and families looking to enjoy ice fishing and the great outdoors while also having access to the city and all its entertainment.
Wallace Lake itself draws anglers in with its supply of rainbow trout and close convenience to the metroparks' other fishing spots.
If you are staying in nearby Cleveland, you'll be just about a half hour's drive away. It's worth taking, though, to enjoy fun winter activities in the city like hiking in the metroparks, ice skating downtown, or enjoying one of Cleveland's many winter festivals.
This one's a bit of a distance from Dayton (about 3 hours) but we think the trout supply and the many other activities available make it worthwhile to include on our list.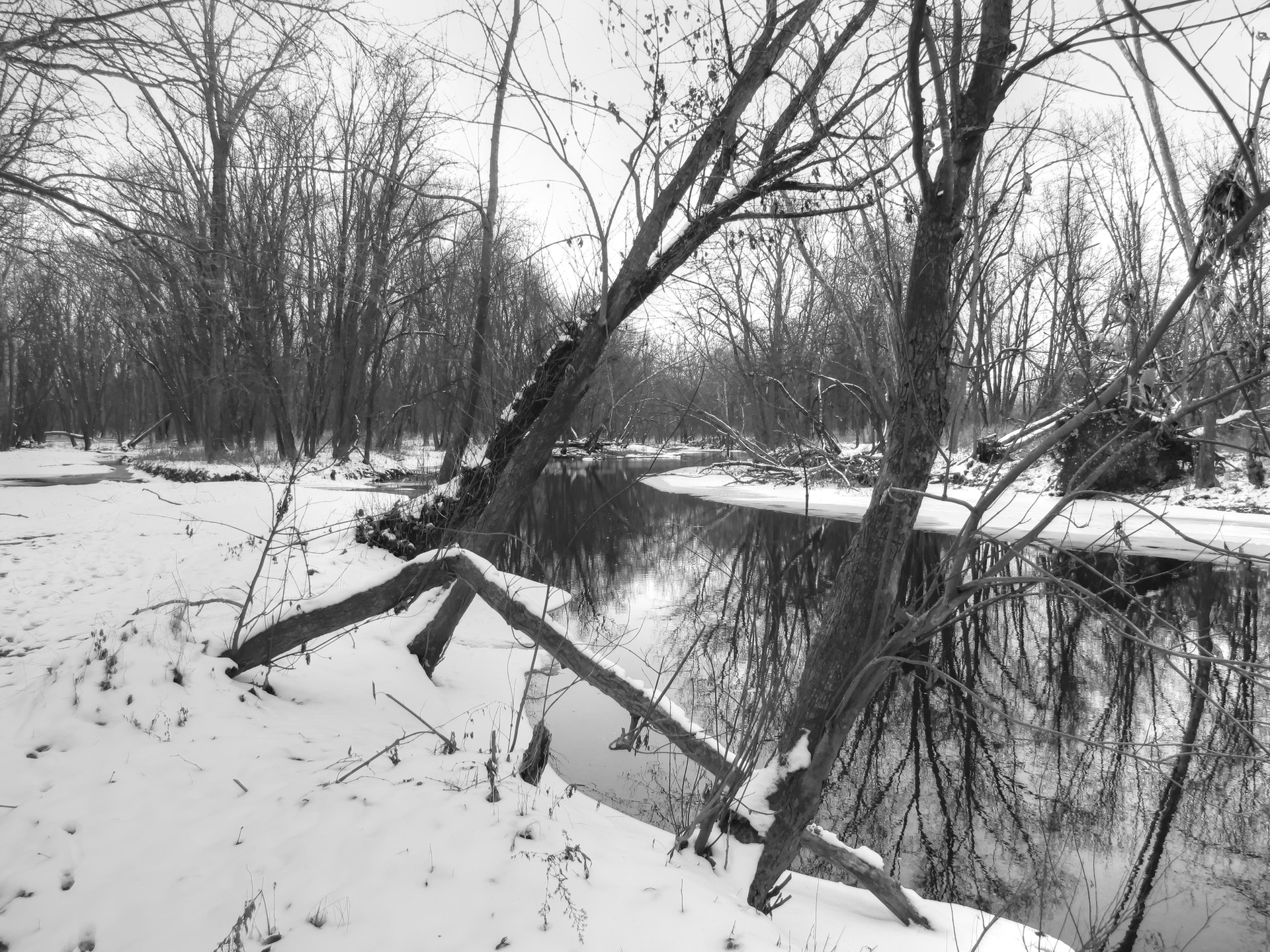 The lake doesn't always freeze in Deer Creek State Park, but when the right conditions are there it's a great ice fishing spot for enthusiasts in Columbus and other nearby areas (like Dayton). You'll find a range of fish in Deer Creek Lake itself, including bluegill and crappie.
Deer Creek is a definite option for families with members who aren't big on the outdoors but want to be part of the fun. The park's resort lodge has ample space to relax indoors and it even has an indoor swimming pool you can enjoy.
Like Wallace Lake, it's close to the city (this time Columbus) so you can check out the restaurants, nightlife, and other entertainment it offers just over a half hour away (about a 40-minute drive).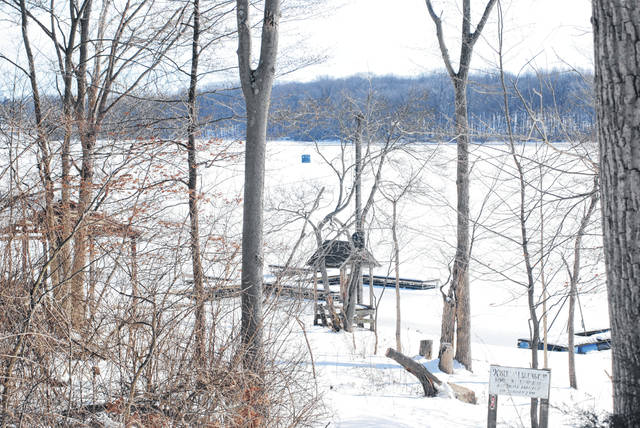 Kiser Lake State Park is located in Western Ohio, just under an hour from Dayton. Kiser Lake itself is a popular ice fishing spot, and the park also offers other winter activities like hiking, ice boating, and sledding. The campground offers a few options for those who want to stay including tent-only campgrounds and cabins with more amenities (like heat, refrigerators, and microwaves).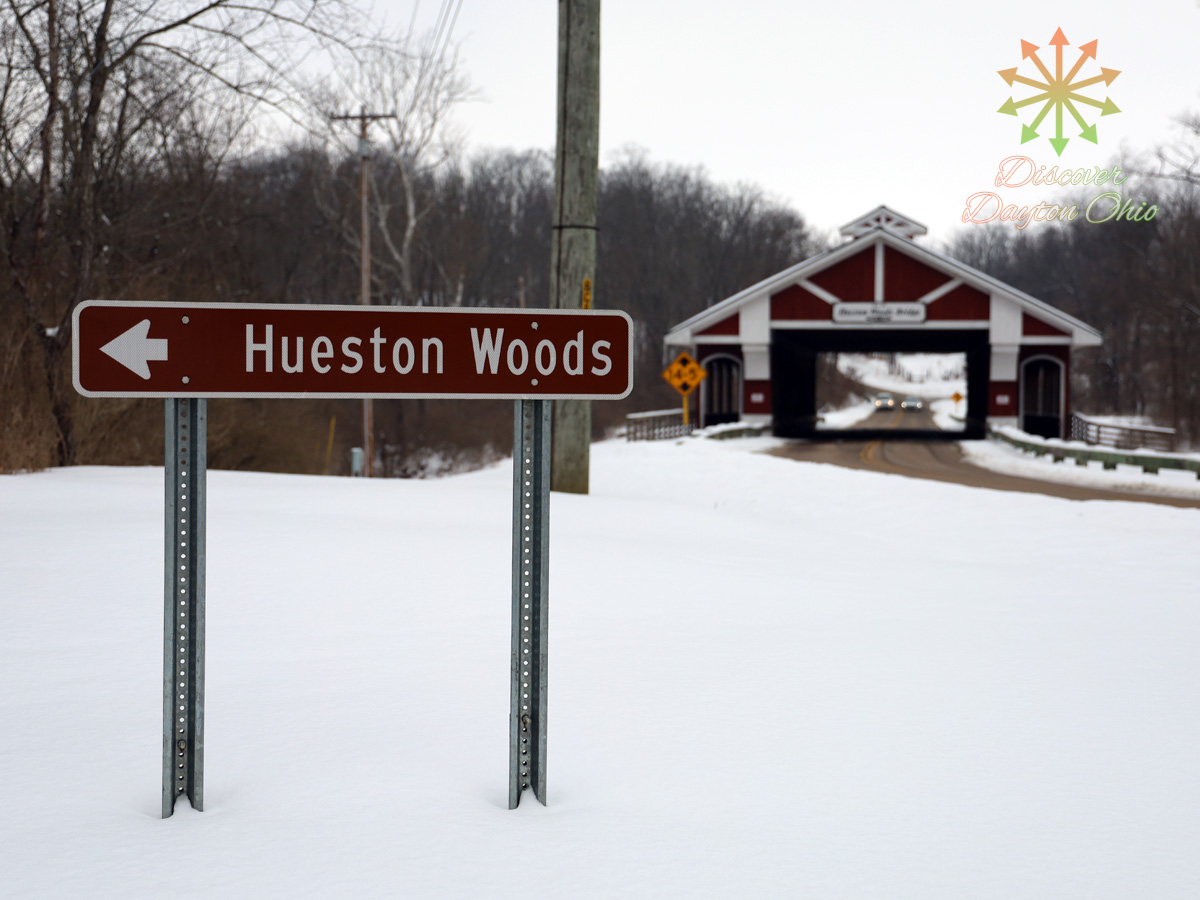 Hueston Woods State Park is home to Acton Lake, a popular ice fishing destination for anglers in central Ohio. It doesn't freeze every winter, but when it does, you'll find a winter supply of crappie and bluegill below the ice. The park has a campground and guests can take part in other outdoor activities like cross-country skiing, ice skating, and ice boating.
For anglers or fellow travelers looking for more luxury, the park is also conveniently home to Hueston Woods Lodge & Conference Center, which offers spacious rooms, on-site restaurants, and a cozy lodge where you can unwind and warm up by the fire after a long day outdoors.
Moving to Dayton?
If you're looking for the perfect home in the Dayton area, the team at Oberer Homes can help
you build exactly what you envision. Contact us today to learn more!