Whether you're an artist yourself or an arts and crafts enthusiast, there's plenty to enjoy about the many unique art shows in Dayton, Ohio. A variety of themes, vendors, and seasons makes for year-round event lineups that showcase some of Dayton's finest artisans. We compiled a list of the 10 best arts and craft shows in the area, so you never miss a great event!
Let's get started.
8 arts and crafts shows in Dayton, Ohio

Date: February 2023
Location: Clark County Fairgrounds, Springfield, Ohio
The 2022 Love Your Craft Show event just passed, but this annual Valentine-themed event is always a Dayton area favorite. It's a two-day event featuring handmade crafts, art, toys, accessories and more. You'll typically find more than 100 vendors and 1,500 attendees at Love Your Craft show, and admission is just $2 for attendees of all ages. Even better? All proceeds benefit Clark County SPCA. Stay tuned for the 2023 event dates!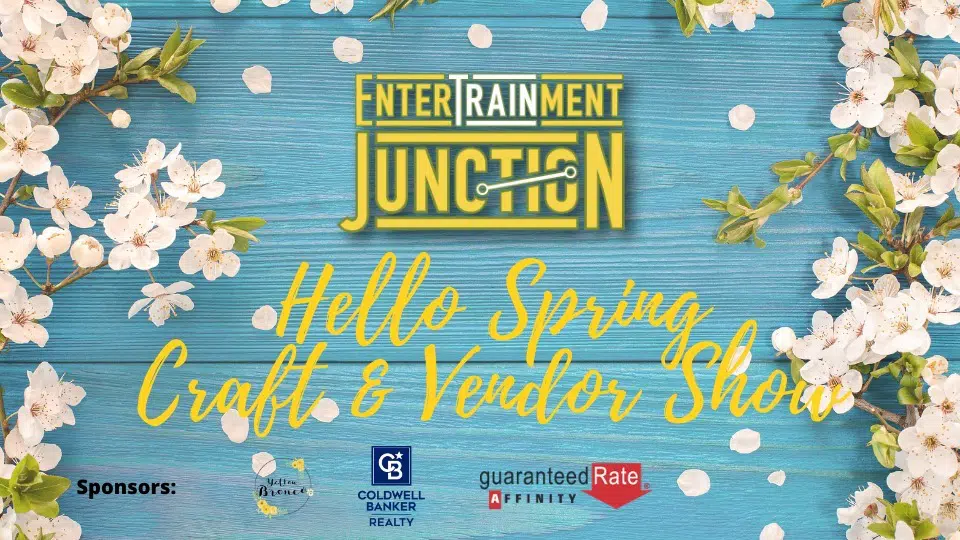 Image Source
Date: March 26, 2022
Location: Entertrainment Junction, West Chester Township, Ohio
This fun and family-friendly craft show event is held at Entertrainment Junction, an indoor model railway display with over 90 trains representing both the early and modern eras of American railroading. Sponsored by local small businesses, the Hello Spring Craft Show is now in its second year and features a variety of crafters and vendors with products ranging from handmade crafts and accessories to bath and body products to sweet treats and more. After the event, guests can enjoy a walk-through of Entertrainment Junction displays.
Date: October 29-30, 2022
Location: Clark County Fairgrounds, Springfield, Ohio
Fall at the Fairgrounds is a two-day event that celebrates autumn with more than 130 vendors, including artists, crafters, bakers, food trucks and more. It's the perfect event to get you geared up for the holiday season as you'll find plenty of seasonal treats and handmade Halloween, Thanksgiving, and Christmas decorations (among many other types of products and crafts). Admission is $2 and guests are also asked to bring a donation such as towels or blankets, puppy food, or cleaning supplies to benefit the Clark County Dog Shelter.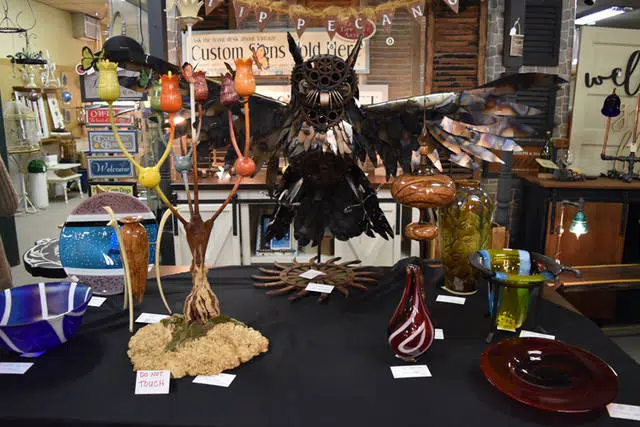 Date: April 9, 2022
Location: Tipp Center, Tipp City, Ohio
An Art Affair is hosted by the Tipp City Area Arts Council to showcase local artists. It displays a diverse set of beautiful and original art of all kinds while also featuring local musicians who play during the event and add to its already energetic atmosphere. This event is less of a typical arts and crafts show and more of a true fine arts show, with all artists needing approval from the Arts Council in order to participate. The list for 2022 is still pending but check back soon to see who will be in attendance!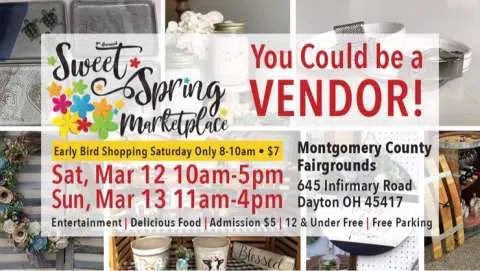 Date: March 12-13, 2022
Location: Montgomery County Fairgrounds, Dayton, Ohio
You can celebrate the arrival of spring at the Sweet Spring Marketplace, a two-day event held at Dayton's Montgomery County Fairgrounds that features more than 80 crafters, vendors, food, and live entertainment. In addition to newly made crafts, here you can also expect to find lots of vintage and refurbished furniture items. This event usually sees a few thousand attendees over the weekend and admission is $5 (children under 12 are free). An Early Bird Special ($7) from 8-10am  is available for anyone who wants to beat the crowd and get the first look at what's on display.


Image Source
Date: June 25-26, 2022
Loacation: Greene County Fairgrounds, Xenia, Ohio
One of the biggest events on our list, the Zinnia Days Craft and Vendor Show features more than 100 vendors and a wide range of items on display (their website lists decor, jewelry, pottery, glass art, artisan candles, crocheted stuffed animals, postcard art, hair accessories and more). Proceeds from this event benefit a special organization, 4 Paws for Ability, which pairs service dogs with children, adults, and veterans who have disabilities. Admission is $3 and attendees are also asked to bring a donation such as dog food or cleaning supplies.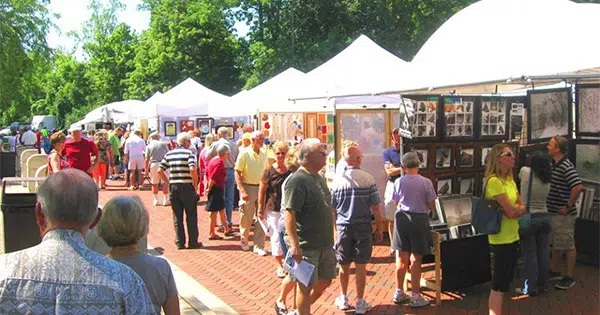 Date: August 14, 2022
Location: Lincoln Park Civic Commons, Kettering, Ohio
Held every summer for the past 34 years, Art on the Commons is the longest-standing event on our list. The festival features more than 100 artists from across the country. You'll find a vibrant, community atmosphere at this event, complete with live music and family-friendly activities to enjoy in addition to the art displays. It's consistently recognized by national and regional entities as one of the best art festivals in the area.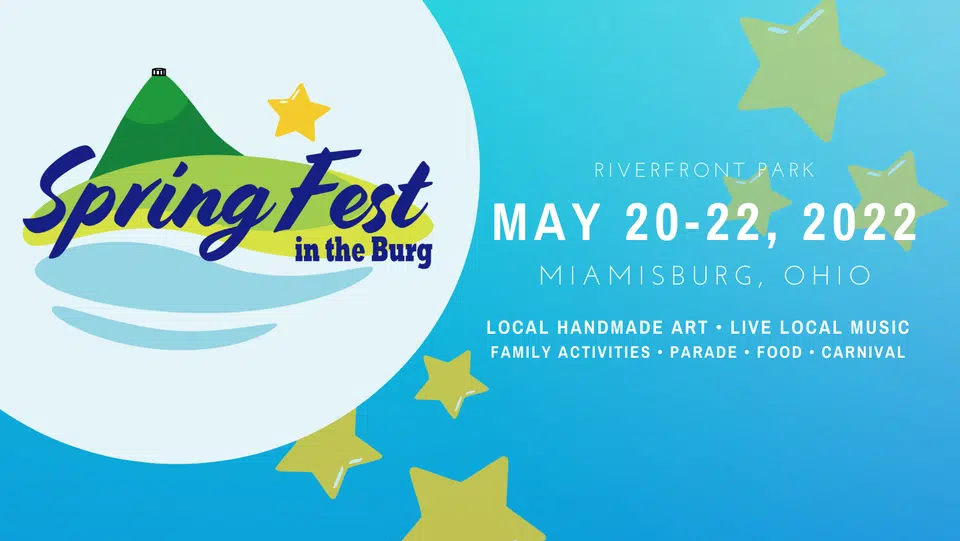 Date: May 20-22, 2022
Location: Miamisburg, Ohio
Springfest is a nonprofit community arts festival that raises funds for local organizations like the Miamisburg Community Foundation, the Miamisburg Kindness Rocks Garden, and Oregon District Relief Fund. The arts and craft show features more than 100 curated artisans and one of many components that make this event such a great time for the community — others include a parade, carnival activities, live music, a pub crawl, great food, and a beer garden.
If you're moving to the Dayton area, Oberer Homes can help you find the home that's right for you. Contact us today to get started!