Daytonians have no shortage of higher education options to choose from as they pursue their future careers. The 8 Dayton, Ohio colleges and universities on the list that follows are committed to academic excellence and highly ranked by publications in Dayton, the state of Ohio, and across the United States.
Whether you're seeking a traditional four-year university, community college, or technical training school, you'll find one on our list equipped to prepare you for the bright future ahead.
8 Best Colleges and Universities near Dayton, Ohio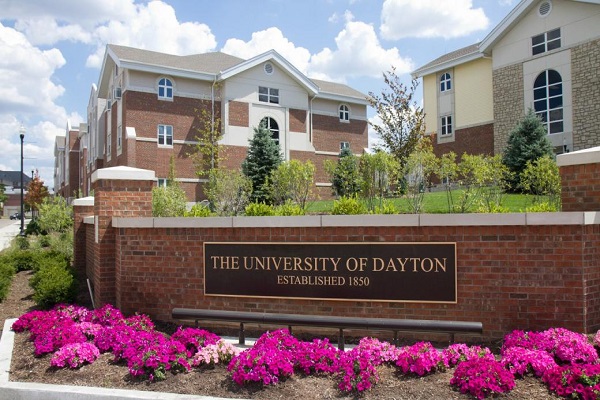 The University of Dayton is a private Catholic research university with more than 11,500 students. Its 80 undergraduate and 50 graduate and doctoral programs, in addition to more than 100 minors and 50 certificates, give students plenty of options to build a customized education plan that aligns with their unique goals. It also features 15 NCAA Division I sports teams.
The University of Dayton is the hub of Gem City's University Park neighborhood. It's expansive campus offers plenty of scenic green spaces and Dayton Flyers basketball games are a favorite activity for locals.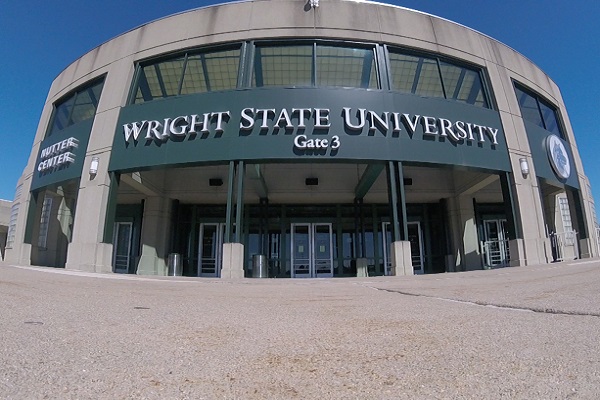 Wright State University is a public research university that offers 315 undergraduate, graduate, doctoral, and professional degrees to its 11,000+ students. The school is named after Dayton's very own founders of modern aviation, Orville and Wilbur Wright.
Wright State is known for its highly ranked Engineering and Computer Science programs. Other ranked programs include the school's masters degrees in Business Administration, Information Systems, and Logistics and Supply Chain Management. It also boasts 10 NCAA sports teams (5 mens and 5 womens), a world-class Performing Arts program, and many other student clubs.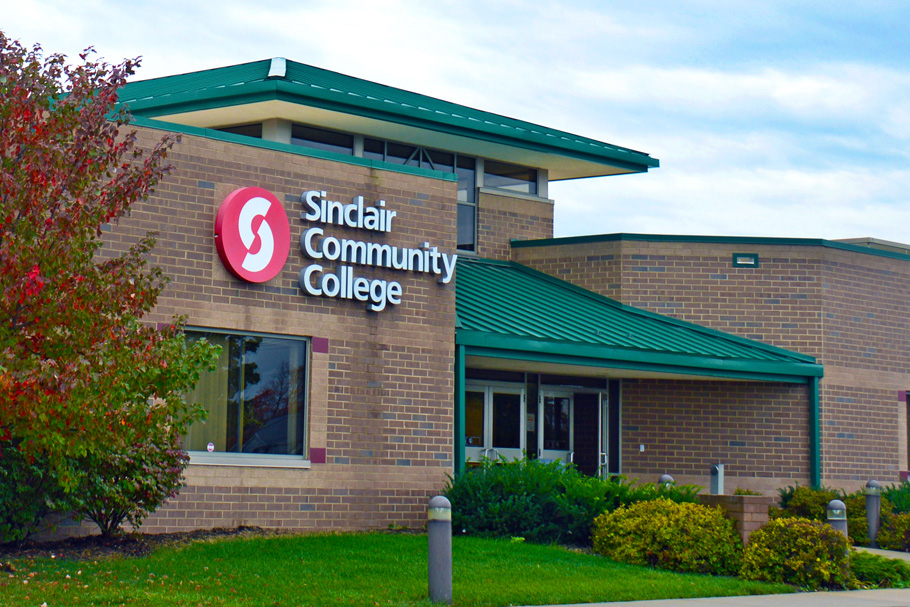 Sinclair Community College is a first-choice option for students who want to explore career options or want a more affordable tuition option before officially pursuing their career or committing to a 4-year university. Sinclair offers 220+ degrees across a variety of academic and technical subjects. They boast more than 100 university transfer agreements that make transferring seamless for the 3600+ students who do it every year from Sinclair.
Students at Sinclair also enjoy many of the experiences and benefits of attending a traditional 4-year institution. Sinclair has a men's basketball and baseball team and a women's basketball, volleyball, and softball team. Students can also choose from dozens of clubs and student organizations and attend the school's full schedule of extracurricular activities and events.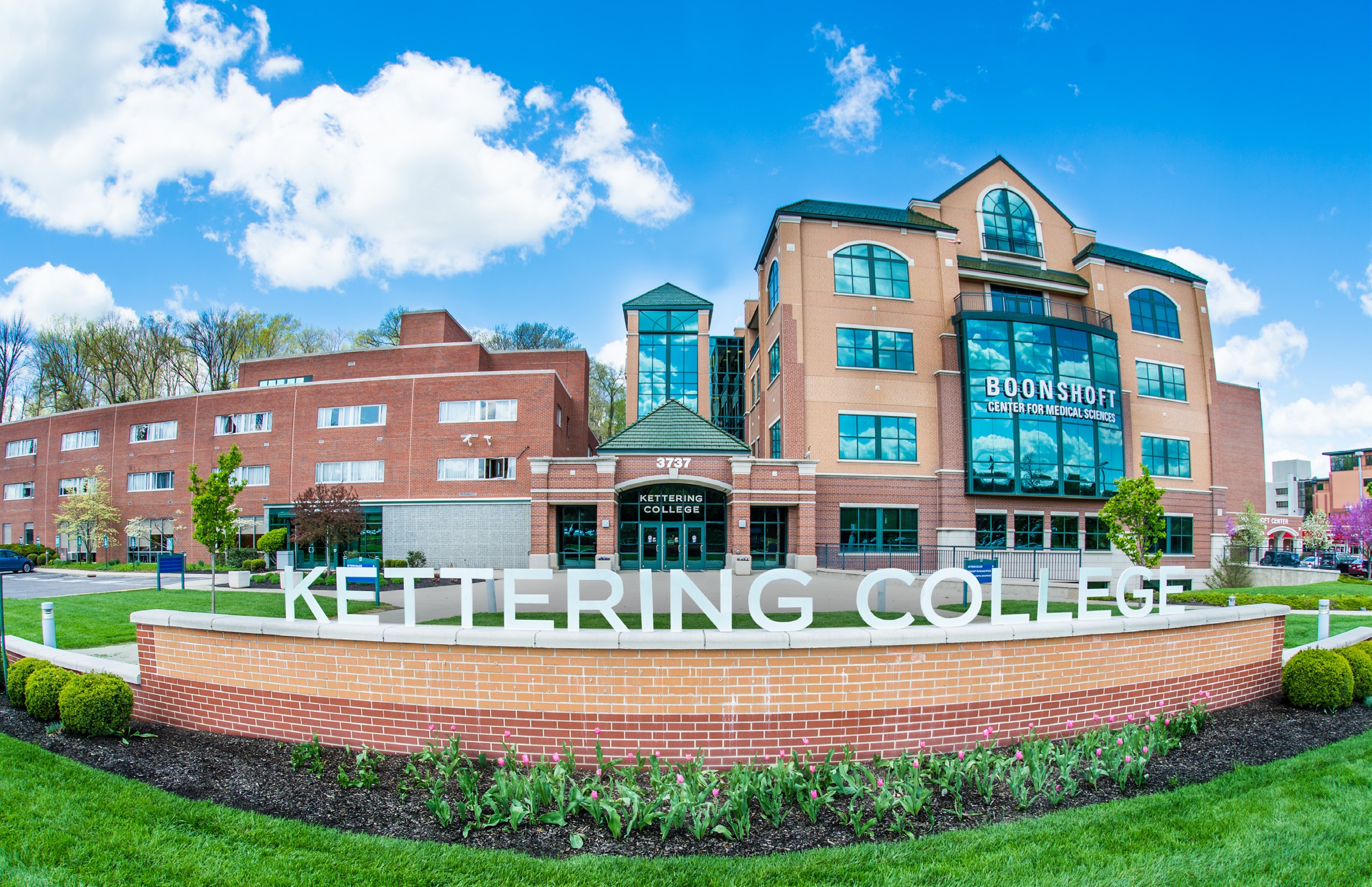 Located in Kettering just outside of Dayton, Kettering College is a private Adventist institution for students pursuing careers in healthcare. It offers certificate programs, two-year associate degrees, and bachelor degrees in areas like human biology, nursing, health sciences and radiologic sciences, a Master's Degree in Physician Assistant Studies, and an Occupational Therapy Doctorate Degree.
Kettering College's Main Campus is shared with Kettering Memorial Hospital, and the college's close partnership with Kettering Health give students hands-on opportunities and employment options both while enrolled and after graduation.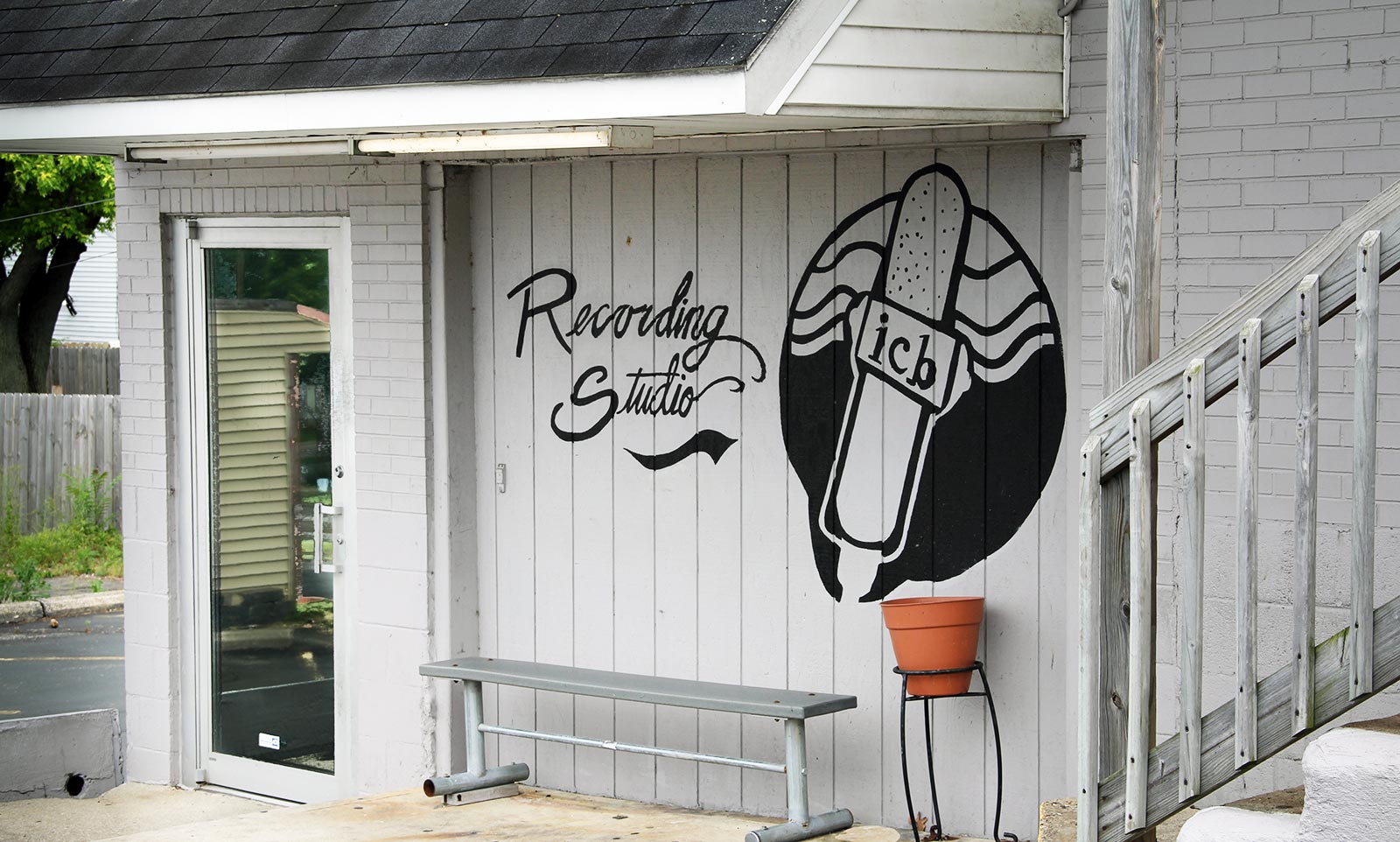 The International College of Broadcasting is a unique institution serving less than 80 students at a time but offering some of the most customized, high-quality programs in the area for broadcasting and media careers. The school's official programs include associate's degrees in Video Production / Recording Audio Engineering or Multimedia Production / Broadcasting as well as a diploma program for Broadcasting.
Students at The International College of Broadcasting enjoy an extremely personal 5:1 student to teacher ratio. ICB has one of the highest degree completion rates in the state and is consistently recognized for its commitment to diversity and inclusion as well as high-quality, hands-on instruction that prepares students to immediately enter fulfilling careers in media.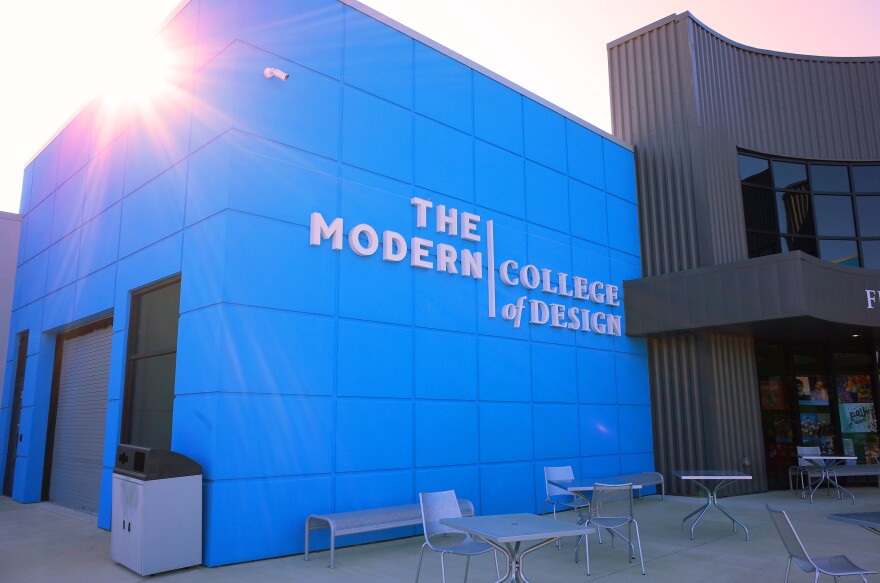 Also located in Kettering is The Modern College of Design, a creative career training institution that offers an Associate's Degree of Applied Business in Design and Bachelor's Degree Completion Program in Design Leadership. Students can choose from a variety of specializations within those programs, including web design, UI/UX, video, photography, graphic design, advertising, illustration, marketing and more.
The Modern College of Design allows students to apply for admission as early as their junior year of high school, making it a great option for students who are certain they want to pursue a creative career. It offers on-campus housing options as well as resources like a library, print resource center, photography studio, and student lounges and common areas for studying.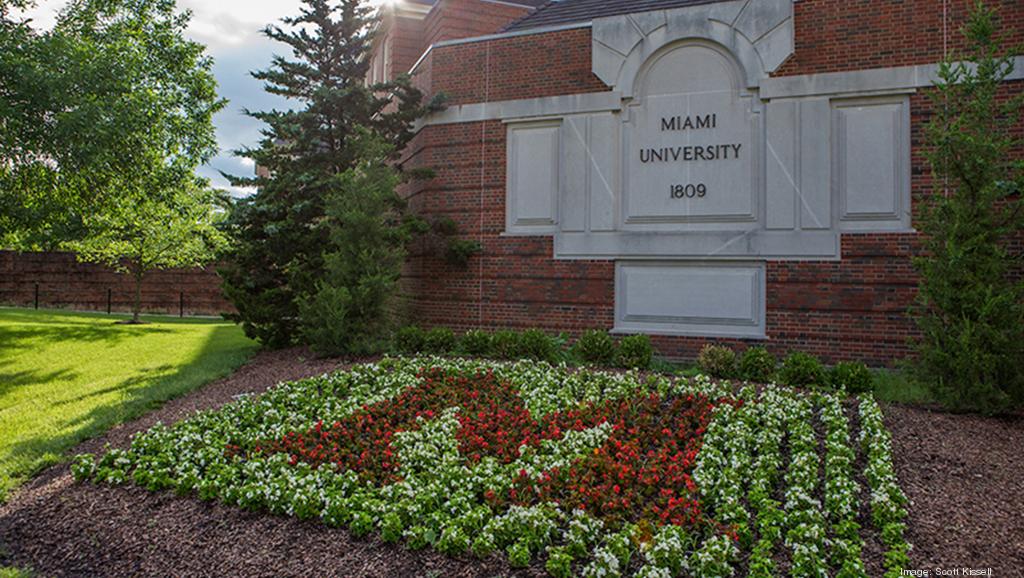 Don't be fooled — you don't have to leave Ohio to attend Miami University. Located in Oxford (about an hour's drive southwest of Dayton), it's one of the largest universities in the state and boasts a rich history as the 10th oldest public university in the United States. A self-proclaimed original "public Ivy,' Miami University is ranked as a Top 50 public university by U.S. News & World Report.
Undergraduate students at Miami can choose from over 120 areas of study while graduate students have 70 masters and doctoral degree options. Miami University also features 15+ NCAA Division I sports teams and countless opportunities for students to be involved in clubs, activities, events, and campus social life.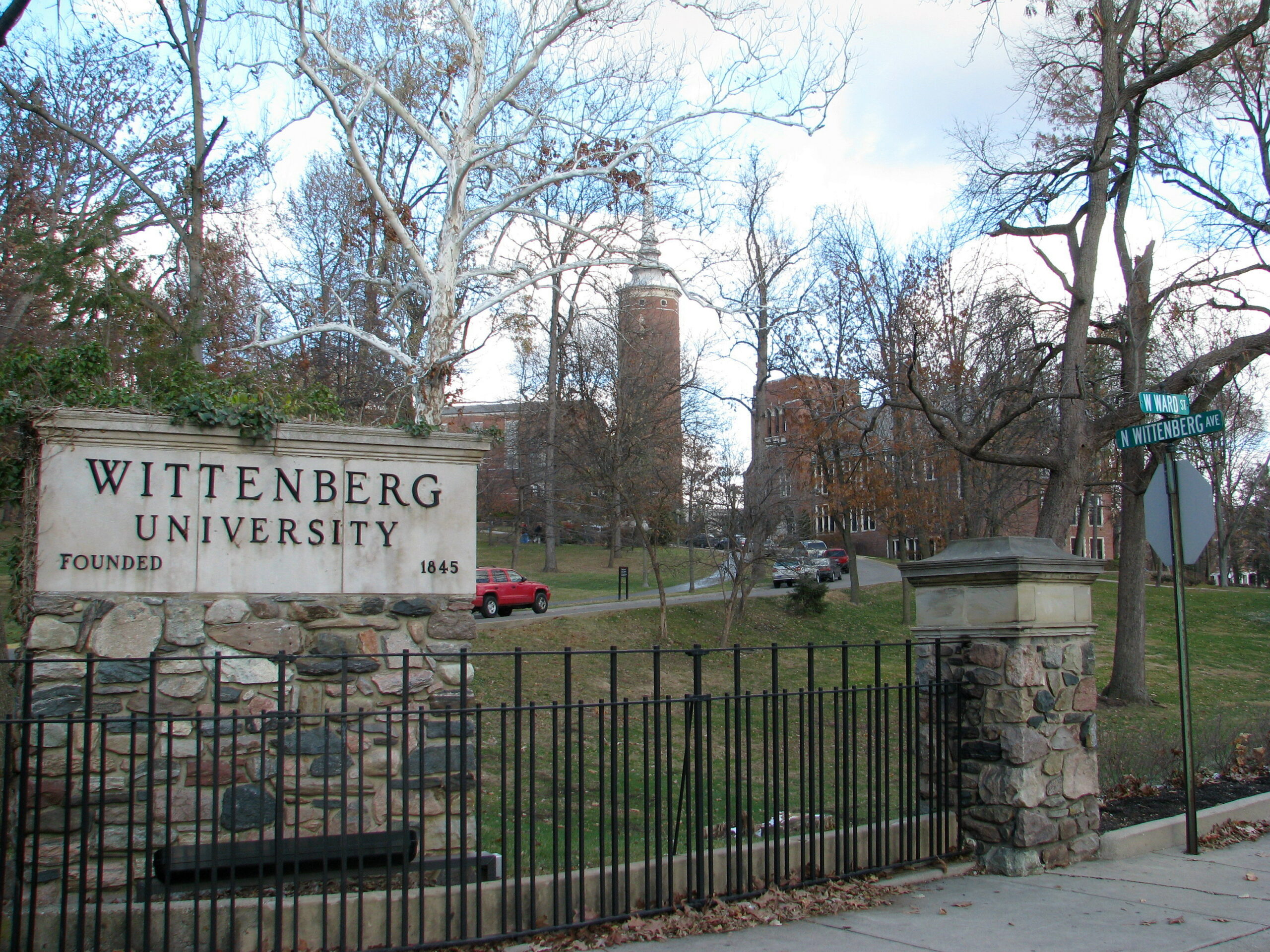 Wittenberg University is a highly ranked private liberal arts institution located in nearby Springfield, Ohio. It's one of the oldest universities in the area, founded in 1845 and today known for its scenic campus and high academic standards.
Wittenberg offers more than 50 majors and minors for undergraduates to choose from in the arts, sciences, and humanities, as well as three Master's Degrees in Education, Analytics, and Athletic Coaching.
Although it's a small school, students have many options for on-campus living (the school has 7 residence halls). Students can enjoy campus life by getting involved in one of Wittenberg's 100+ student clubs, Greek organizations, or club sports.
If you're moving to the Dayton area, Oberer Homes can help you find the home that's right for you. Contact us today to get started!