One of the best parts of owning a new home is deciding on decor! And we've got good news for you: even if interior design isn't your thing, you can use a few simple tips and tricks to DIY a new aesthetic in any room — whenever you want.
In this article, we'll cover 8 new home decor ideas that add elegance to your space, can be done on a budget, and make a big impact with just a little bit of effort.
Happy decorating!
Quick Takeaways
A top tip for added elegance in the home is to make every space feel finished (crown moldings, window treatments, etc.).
Intentional paint color choices are one of the simplest and most impactful ways to transform a room.
Hardwood floors with area rugs on top can give your home a traditional, elegant feel while maintaining comfort.
Nothing minimizes elegance like clutter. Commit to minimalism to keep your home feeling clean, fresh, and enjoyable to live in.
8 Elegant Decoration Ideas for Your New Home
Paint color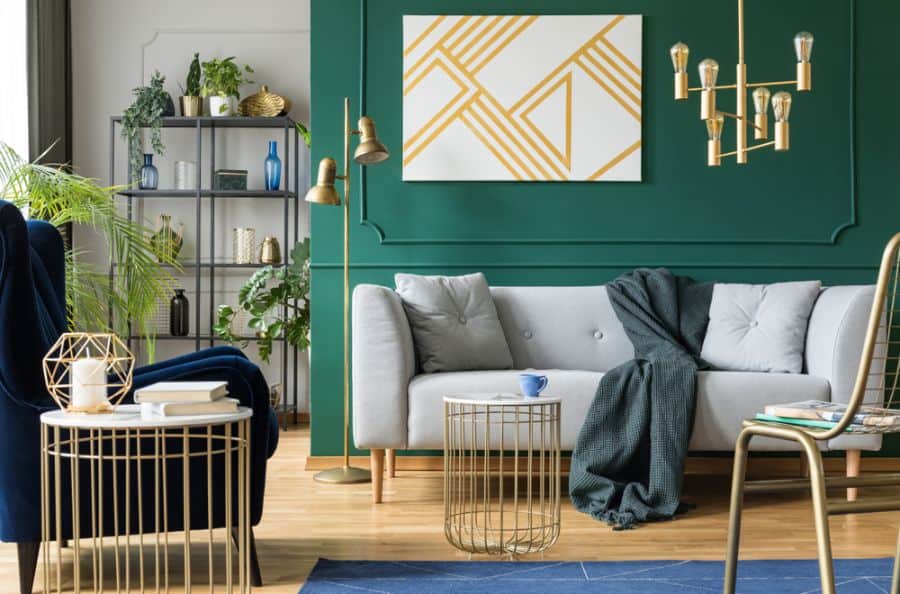 Paint is one of the simplest and affordable ways to transform any room. When you're going for an elegant look, be intentional about your paint colors. Both bold and understated hues can create an elegant ambiance, but it's usually best to choose one or the other.
If you go with the understated option, you can add accessories (and change them as often as you want) to build a color palette and add personality to your room. Bold hues, on the other hand, typically are the personality in your room. A painted door or dark accent wall can make your room feel totally different.
Window Treatments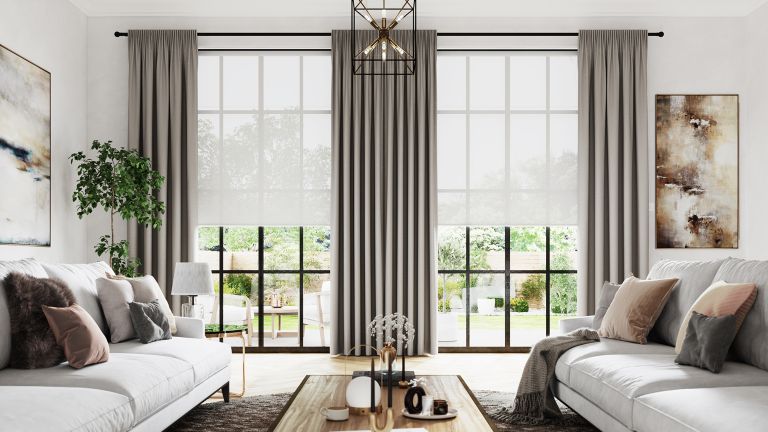 Window treatments are not a thing of the past! Definitely don't overlook them if you're trying for an elegant feel in your space — and definitely don't skimp on the quality, either. Flimsy or see-through linens can look just as cheap and unfinished as having none at all. Instead, for more elegance, try out lined linens that make a statement.
You'll be surprised at the budget-friendly options you can find at many department stores. They feel luxurious (and make your room look that way, too!) without breaking the bank.
Light Fixtures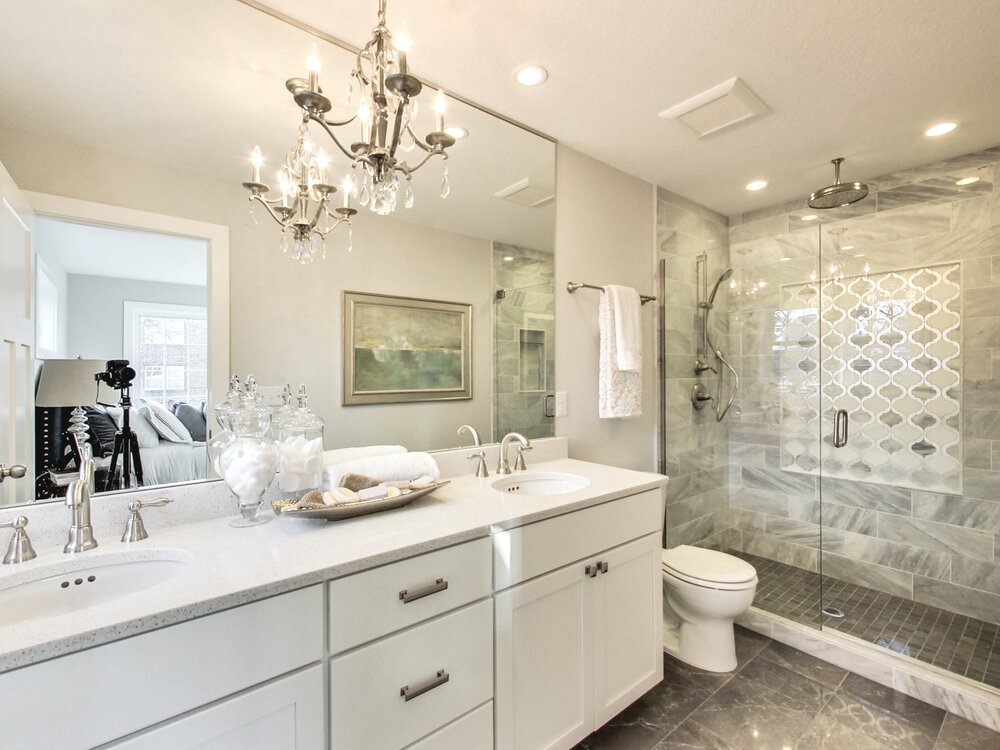 What's more elegant than a fancy chandelier or ornate sconces? Adding these to your rooms gives them a touch of elegance you may have never known it needed. The lighting itself often helps, too — flameless candles in sconces or dimmer lights in overhead fixtures can give your room a warm feel.
Important tip: chandeliers and other detailed light fixtures are not just for the dining room. Try them out in the bedroom or even the bathroom to give those rooms instant glam!
Hardwood Floors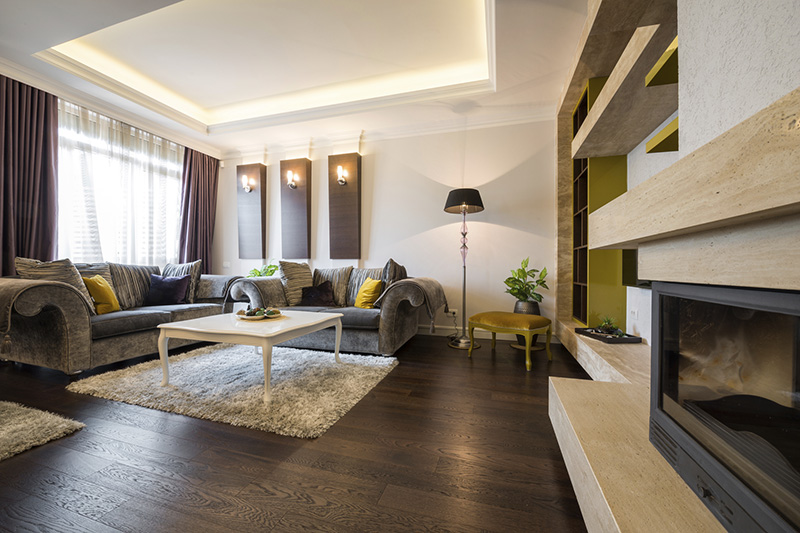 Carpets might be cozy, but hardwood floors give your rooms a more classic, elegant feel. If you've got original hardwoods lying underneath your carpets, it's not too expensive to rip them up and refinish what you already have.
If you don't have hardwood floors, you have options that fit a wide range of budgets. True hardwoods, of course, are most expensive. But high-quality laminate and vinyl options can be found that provide the same aesthetic at only a fraction of the price.
Area rugs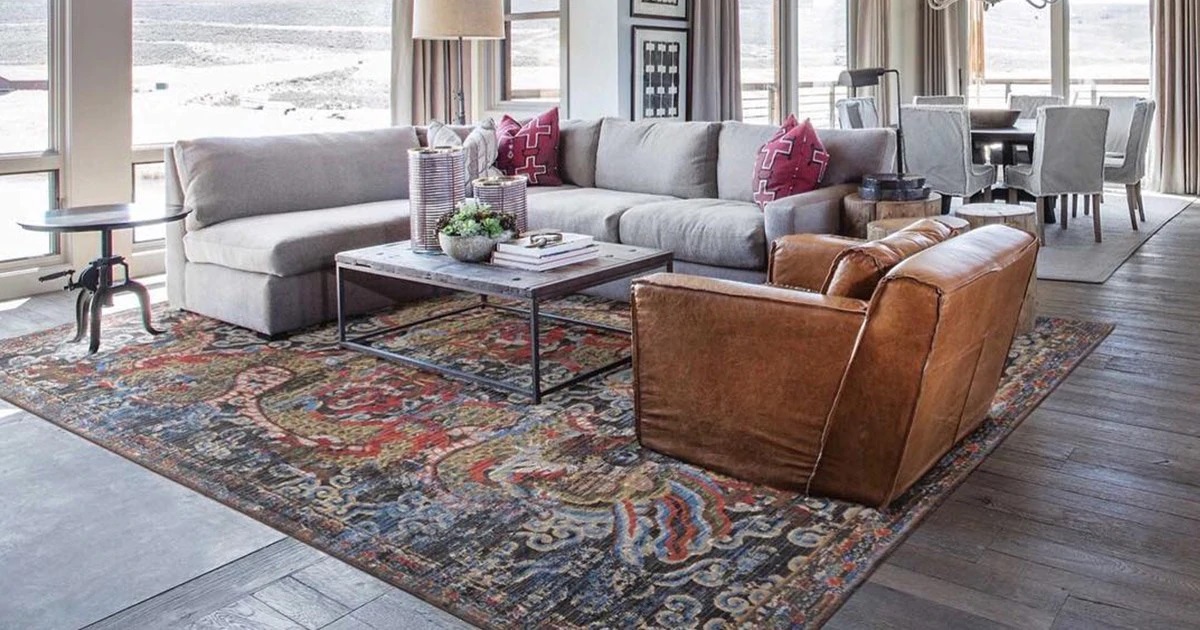 …and once your hardwoods are in, you can add area rugs for added elegance and comfort in your space. Again, there are a plethora of options to choose from here depending on the look you're going for but all add the same level of elegance to your room. Fur or shag can add a softer kind of elegance to your room, which oriental patterns can give off a more expensive vibe.
Either way, area rugs are the perfect way to strike that balance between classic hard floors and keeping your rooms comfortable.
Crown Molding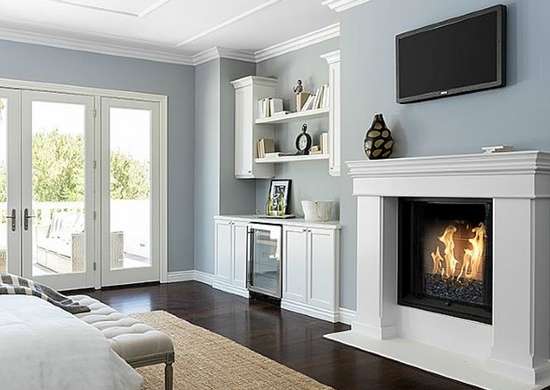 Crown molding is one of those details that you don't realize makes such an impact until you have it! Without crown molding, the room can feel unfinished. Crown molding brings together your walls and ceilings, and gives your room a detailed touch that makes it feel more elegant and expensive.
Crown molding is a fairly affordable project and, if you're handy, it's not difficult to install yourself.
Hardware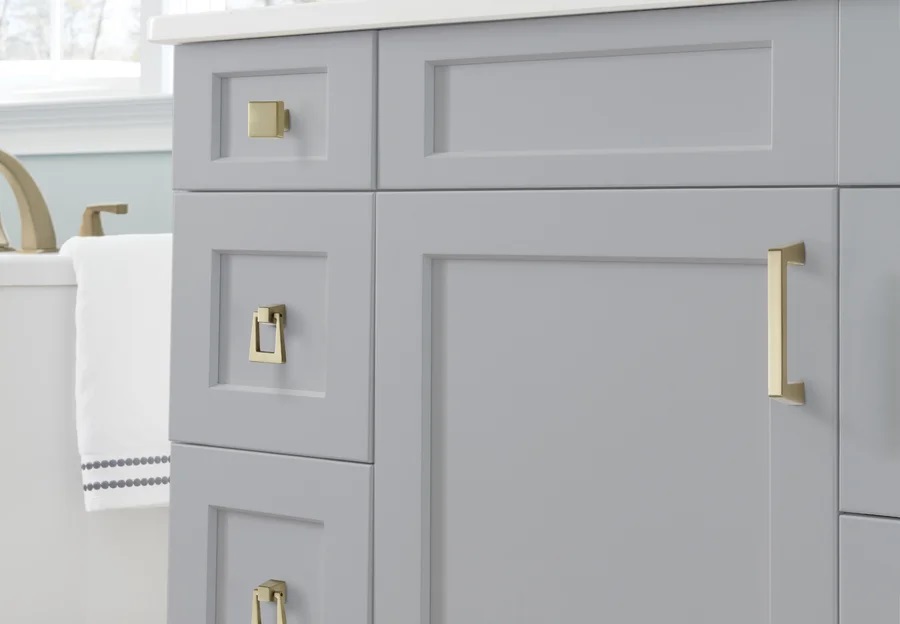 Can knobs and handles really make that much of a difference? The answer — a resounding yes. Elegant and more expensive hardware (although not too much more expensive) can give older cabinets and drawers a new, shinier look. Better materials last longer and are easier to clean, too, keeping your room looking fresh and elegant.
Minimalist decor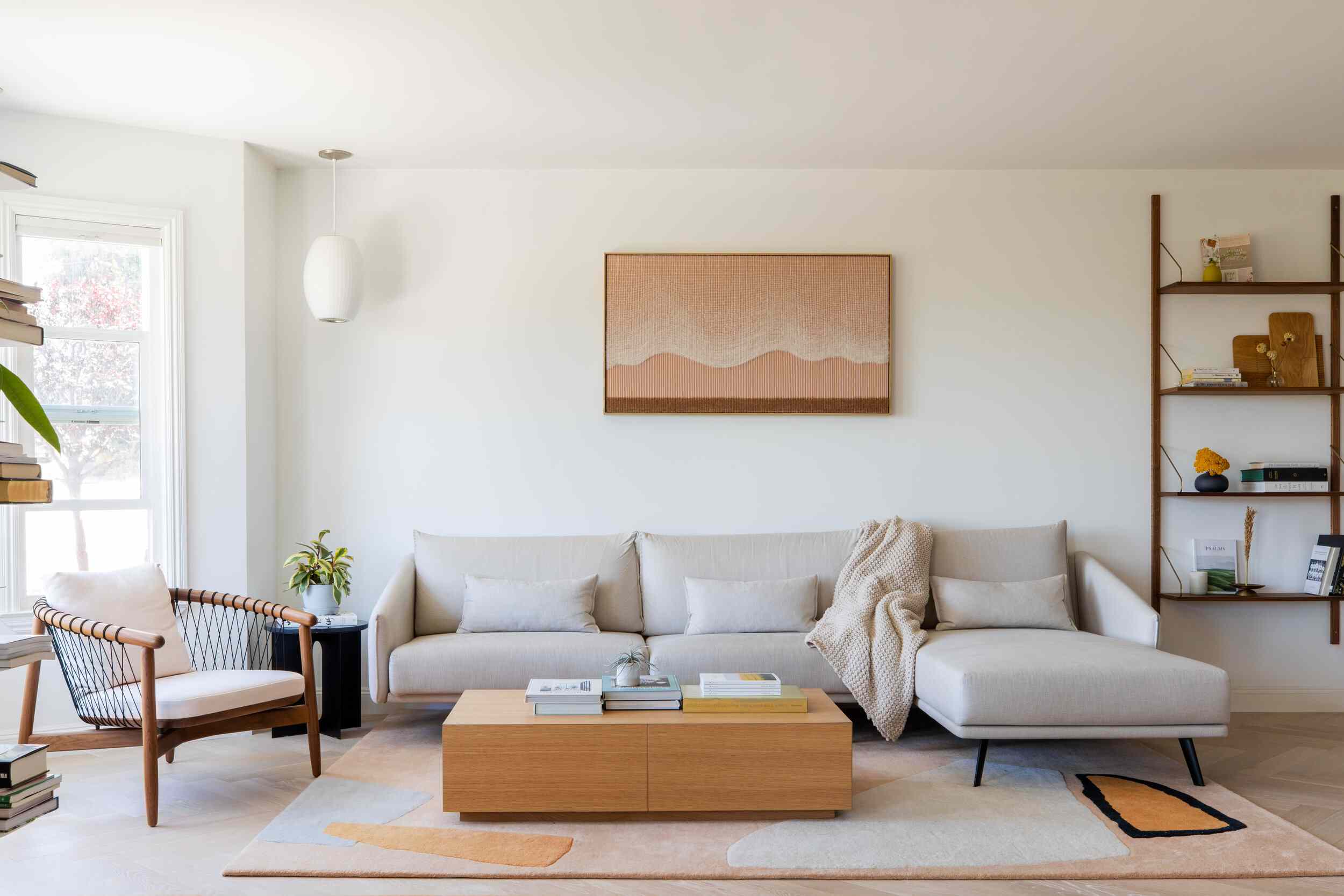 Nothing combats an elegant feel in your home than an overload of clutter. Keeping your spaces neat and tidy goes a long way to keep clutter away. Even more effective is to take a minimalist approach to decor and in every part of your home. Hanging on to less stuff — keeping only what you need and making sure everything has a place — will keep your rooms feeling open, airy, and pleasant to spend time in.
Mastering Elegance in Your Home
Having an elegant home doesn't have to mean overspending! You can add elegant touches to every room simply by making intentional choices, paying attention to small details, and making everything feel finished. A few DIY projects, some new decor additions, and your visitors will hardly believe they're in the same space!
If you're moving to the Dayton area, Oberer Homes can help you find (or build!) the home that's right for you. Contact us today to get started!