Bellbrook, Ohio is a small city just outside Dayton in Sugarcreek Township. A small town with a population of just under 7000, Bellbrook is perfect for families looking for quick access to Dayton while enjoying the amenities that come with suburban living.
One of Bellbrook's best features? Its beautiful parks and recreational areas. Families and individuals can picnic, hike, visit playgrounds, or just sit back and enjoy nature at Bellbrook's many area parks.
Here are 8 of the best parks in and around Bellbrook.
8 Parks to Visit in Bellbrook, Ohio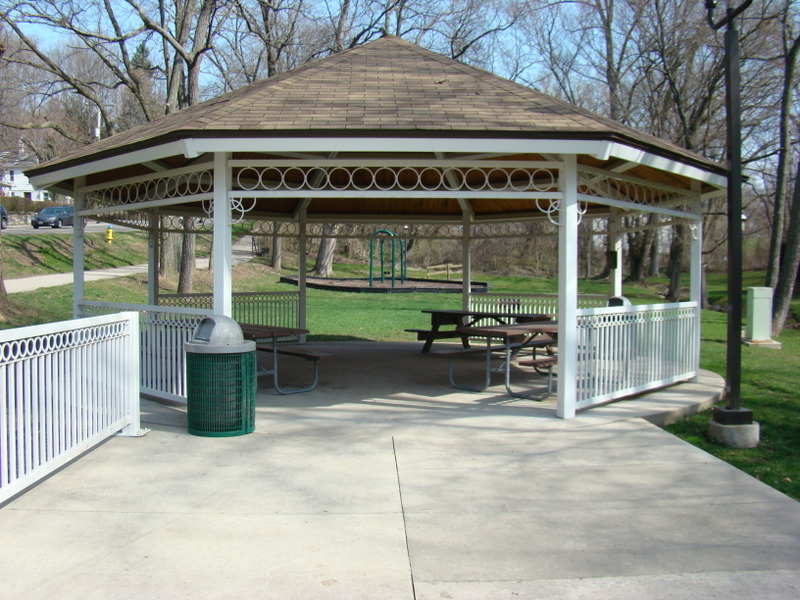 Bellbrock Park is located right across from the city's historic Bellbrook Museum near downtown and named after Evelyn Brock, who deeded it to the city in the 1960s. It's a small park (just 1.5 acres total) but serves as a centerpiece of the Bellbrook community, hosting community events year-round like the Sugar Maple Festival, Christmas in the Park, and the Mayor's Concerts.
The park features amenities such as the large Gazebo known as its focal point, reservable picnic areas, a picturesque stream with several bridges, swing sets, grills, a small parking lot (fits 7-10 cars), and plenty of open grassy areas.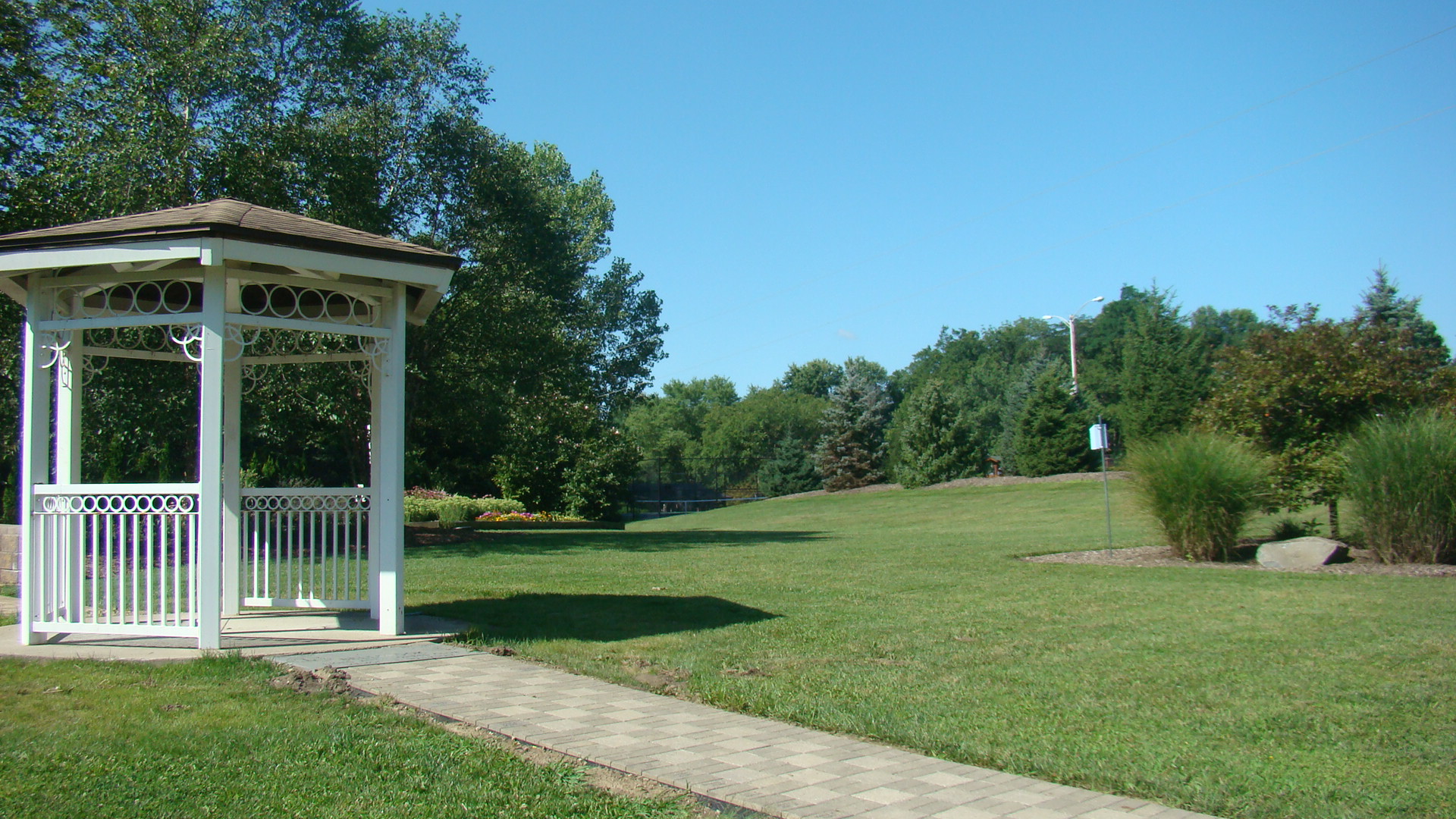 Petrikis Park is a scenic 3-acre expanse located at the corner of Route 725 and Vemco drive. It's an especially attractive spot for sports lovers in Bellbrook, featuring two basketball courts, a tennis court, and wide open grassy areas where other sports can be played. The park even has its own community-run pick-up pickleball league.
Petrikis Park also features quiet, peaceful areas like the Firefighters and Veterans memorials as well as the Butterfly Garden created by OSU's Greene County Master Gardeners.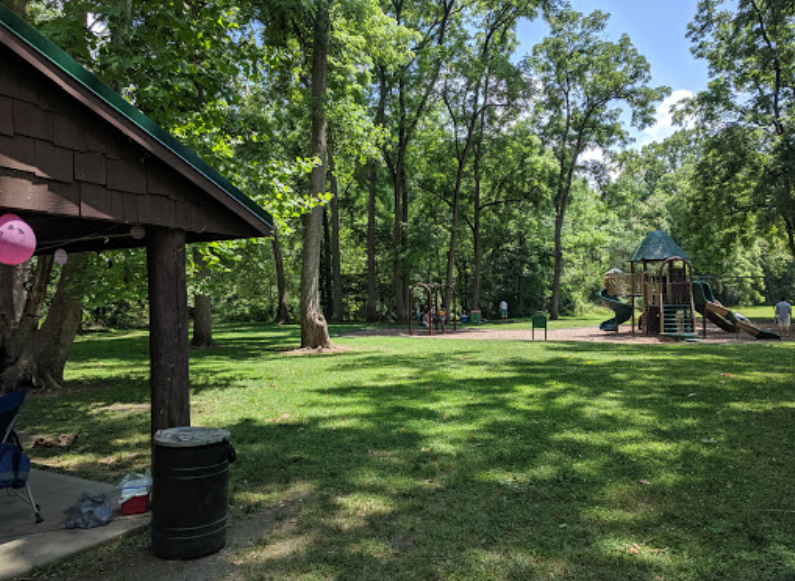 At Magee Park you'll feel one with nature along Little Sugar Creek and throughout the park's wooded areas. Visitors rave about the opportunities to explore along the creek, where you can see tons of small wildlife like crawdads, salamanders, and tadpoles. Mature trees along the creek's banks provide plenty of shade for resting or just sitting back to enjoy the surroundings.
Like Bellbrock Park, Magee Park has picnic areas you can reserve in advance including a large sheltered area with 3-4 tables underneath. Kids will enjoy it's large playground area with state-of-the-art equipment.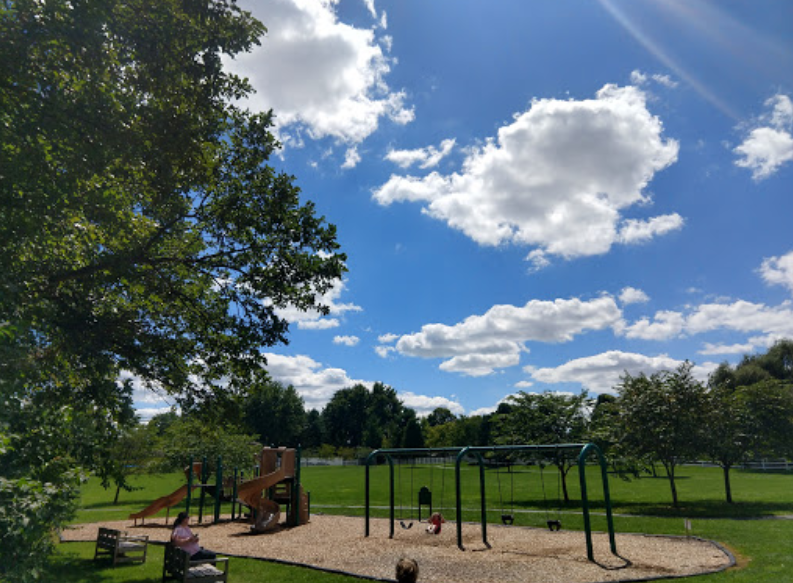 Ron Kehl Park is one of Bellbrook's larger (9 acres) and most popular parks. It's named after former park commissioner Ron Kehl, who dedicated much of his life to the community and its youth.
The park offers a wide range of activities including paved walking paths, basketball courts, a baseball field, nature trail, and playground areas. It has reservable picnic areas and a grill for public use. It also features a wooded area, stream, and expansive open grassy areas perfect for picnicking and many other kinds of outdoor fun.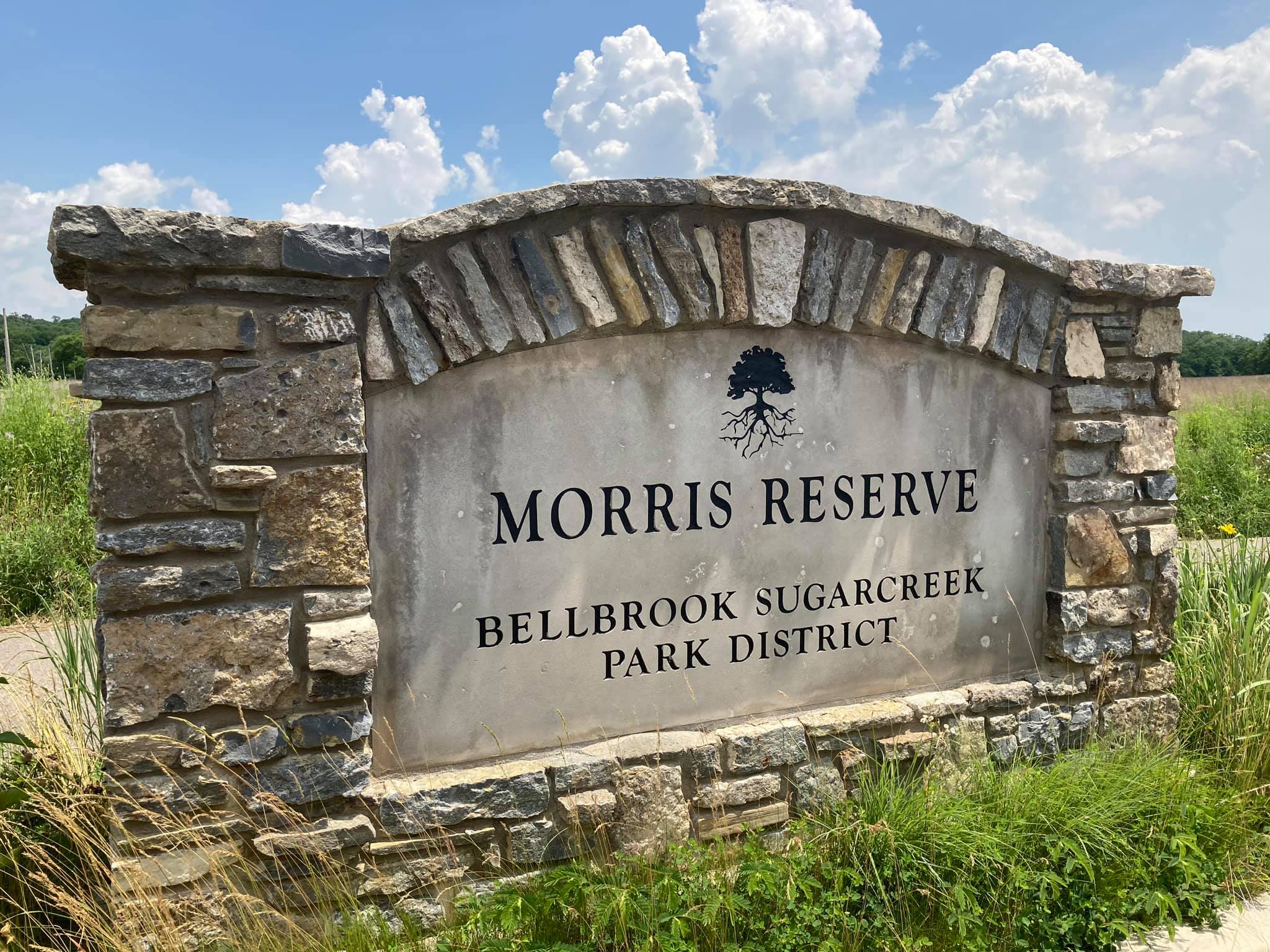 Morris reserve is a recent addition to the Bellbrook Sugarcreek Park District system, acquired from the Morris family just five years ago in 2016. The reserve covers a vast 177 acres of land that includes wooded areas, prairies, and meadows. Morris Reserve is perfect for park visitors looking to find distance from crowds and just get in touch with the quiet of nature. Guided nature tours are available for those looking for professional insight on how to best enjoy the reserve.
Hiking and walking trails are currently being built and restored throughout the reserve and are expected to be completed soon.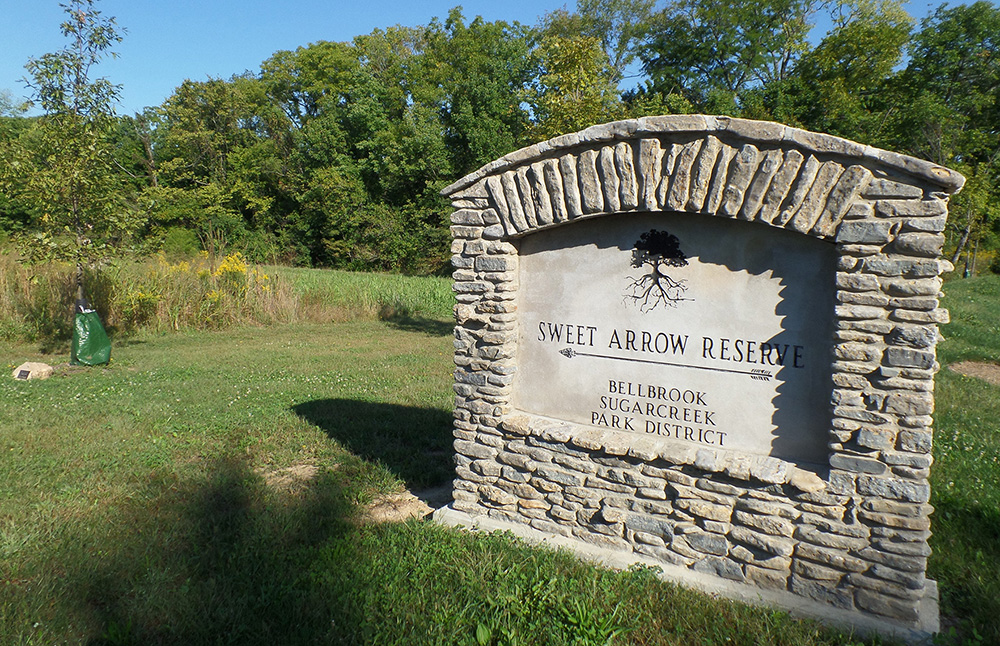 Similar to Morris Reserve, Sweet Arrow Reserve is a recent acquisition of the Bellbrook Sugarcreek Park District System (acquired in 2013 from the Dille Family) and serves as a scenic place for passive recreation, where visitors can enjoy the quiet of nature around them.
Sweet Arrow is even bigger than Morris Reserve, though, at 263 acres. Currently, it's the largest park managed by Bellbrook's district. The park features 7 different walking and hiking trails that range in length from .5 to 1.5 miles. Visitors can set up guided nature tours or choose to explore on their own.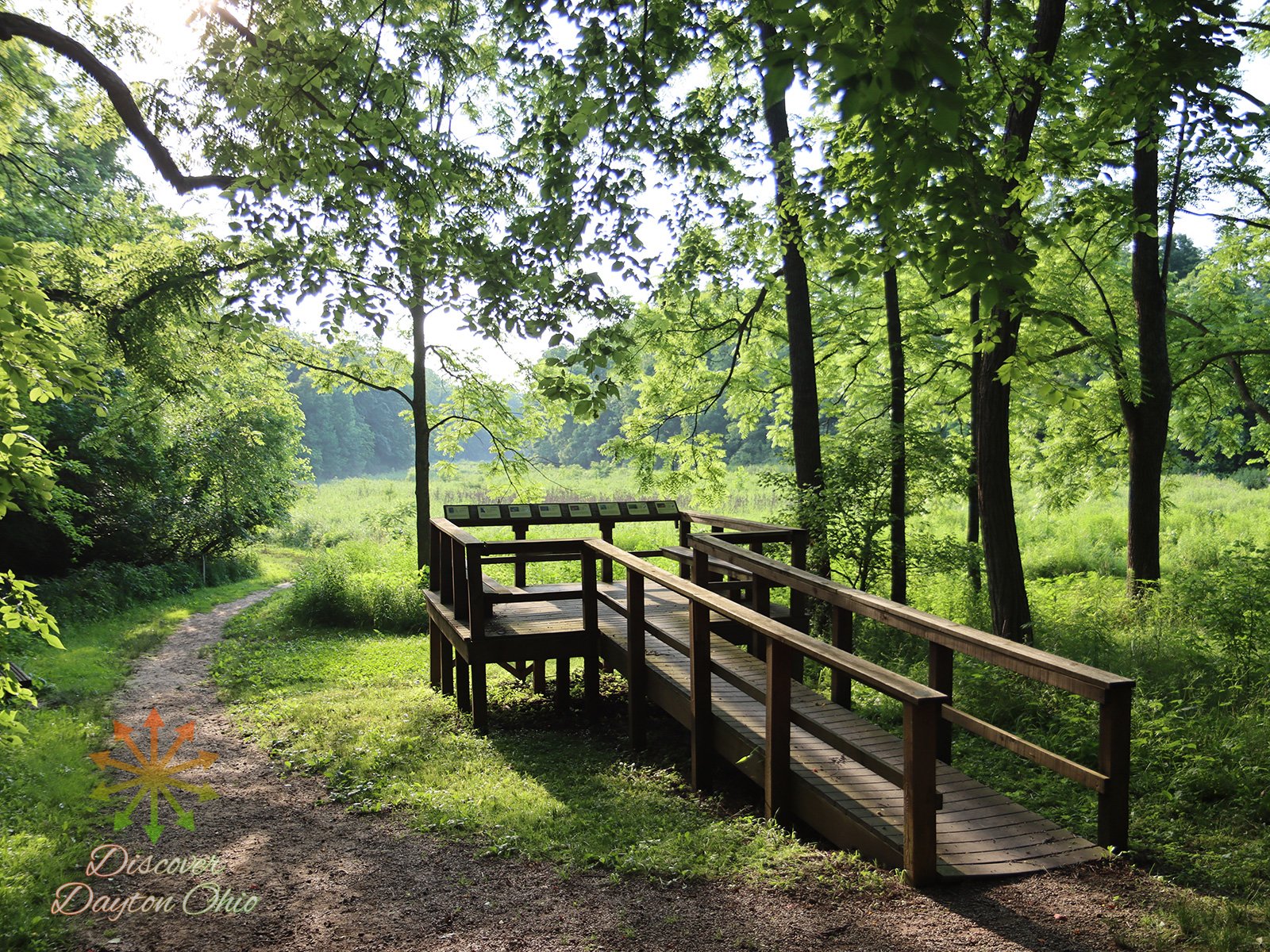 Bill Yeck Park is technically part of Bellbrook's next door neighbor, the Centerville-Washington Park District. But it's minutes from Bellbrook, making it another favorite for residents. Bill Yeck Park runs along nearly two miles of Sugar Creek. It's rich in wildlife (both animals and plants), and nature enthusiasts treasure the chance to experience the diverse and even rare species that call Bill Yeck Park home.
The park also features recreational amenities like a playground, natural play areas, picnic areas, hiking trails, fire circle, and environmental educational programs for all ages.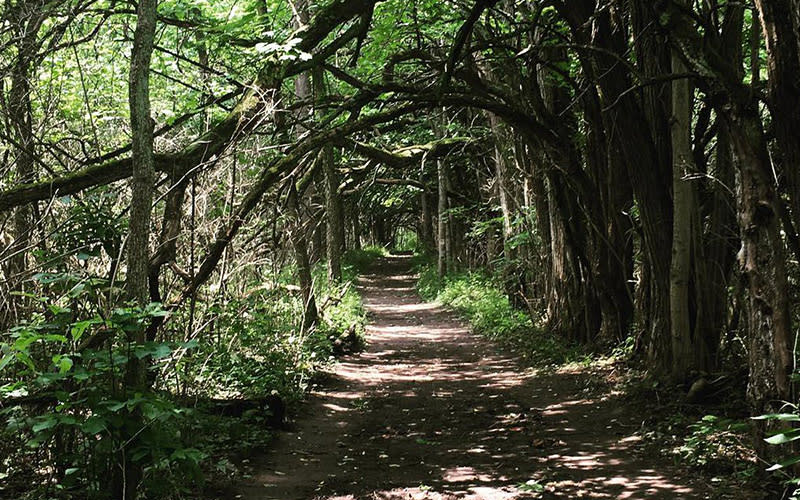 Sugarcreek MetroPark is part of Dayton's Five Rivers MetroParks system. It covers 618 acres of former farmland, now a mix of woodlands and tall grass prairie along Sugar Creek. Visitors to the park can picnic, hike, horseback ride, or run the trails to enjoy the scenic beauty and diverse wildlife that call Sugarcreek MetroPark home. Some of the park's most popular spots are the "Three Sisters," three ancient (550 year old!) white oak trees, the Osage Orange Tunnel created from the arching branches of the park's Osage orange trees, and the colorful flowers and grasses of the prairie.
Moving to Dayton?
If you're looking for the perfect home in the Dayton area, the team at Oberer Homes can help
you find (or build!) exactly what you envision. Contact us today to learn more!