It's officially summertime! That means lots of free time for the kids, and the Dayton area offers no shortage of playgrounds to visit for summer fun. From nature exploration to interactive water features to indoor playgrounds for those extra hot days, our list of the best playgrounds in Dayton is full of unique experiences and budget-friendly options for the whole family.
Let's check them out!
9 Best Playgrounds in Dayton, Ohio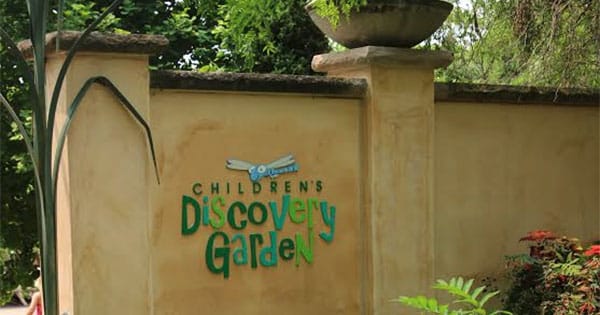 The Children's Discovery Garden at Wegerzyn Garden MetroPark encourages children to experience nature and discover the world through gardening. It features seven different habitat areas to explore: woods, prairie, geology, wetlands, backyard fun, and Skeeter's Garden.
Each area has interactive games for children to play and learn. Special activities include a sensory garden, a Music Maze (complete with instruments), sandboxes, a Fossil Cave, and water features. If you're looking to make nature a part of the play experience, Children's Discovery Garden is the perfect place to spend the day.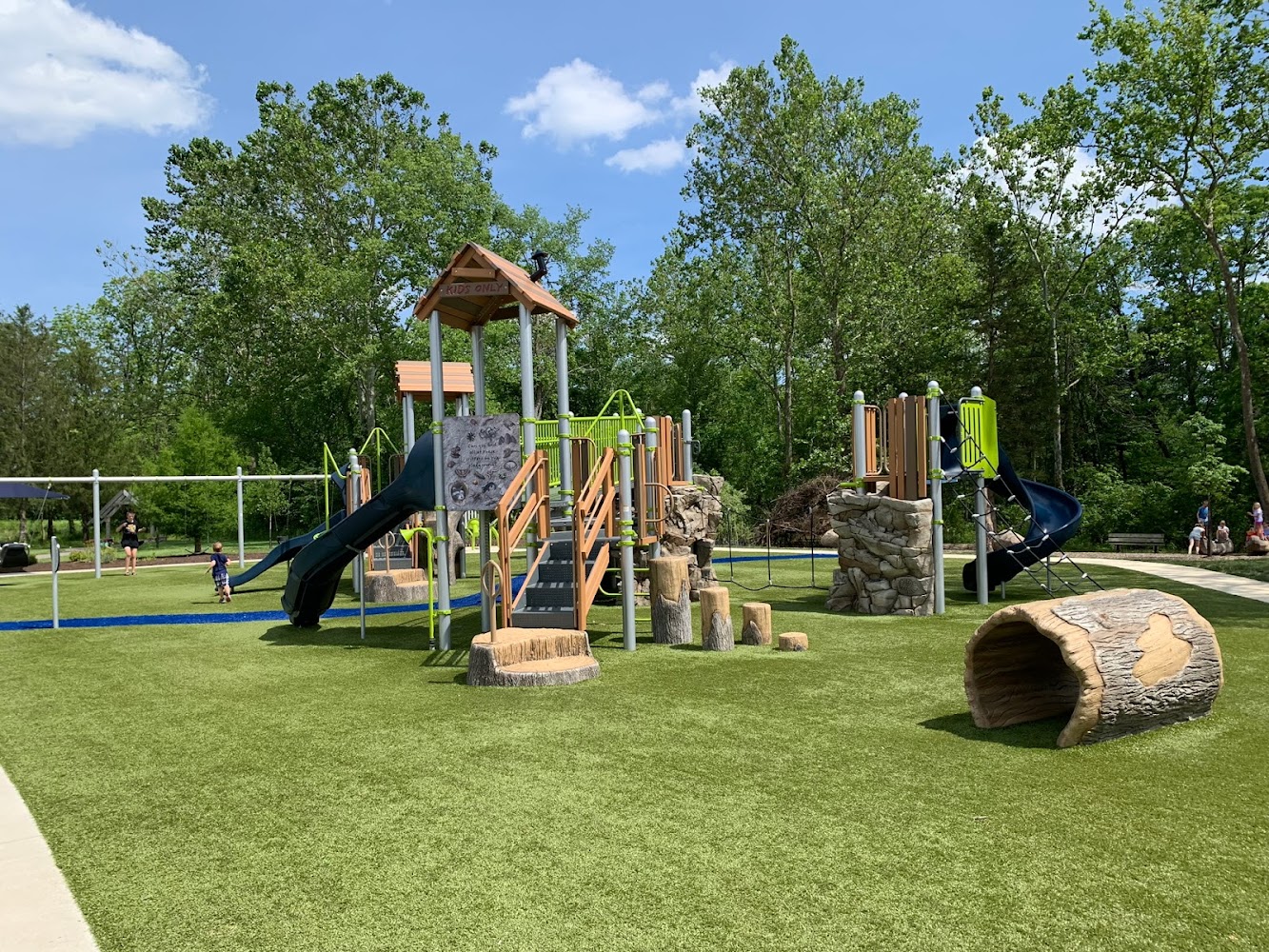 Forest Field Park is another great spot to enjoy a combination of nature and formal play areas for the kids. The park is also an arboretum, so you'll find plentiful evergreens and 41 species of deciduous trees.
The playground area itself is on an expansive grassy turf and features swings, multiple slides, faux stone and wood structures to climb, and ample space to run. At Forest Field you'll also find the Little Free Library, sports fields, paved and soft walking trails, and public restrooms (making it easier to spend a long day there).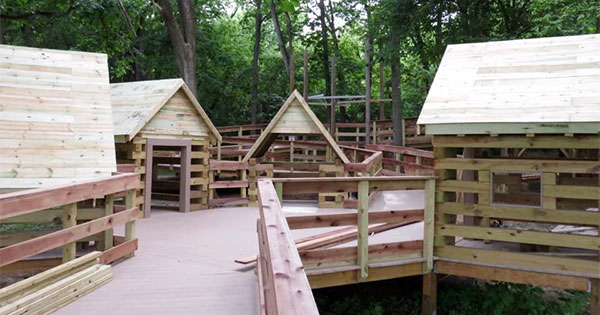 Owen's Place has a special mission: to create playgrounds where everyone — of all ability levels — can play. Its play spaces, located in Rotary Park in Beavercreek (just outside Dayton) are specially designed to be accessible to all.
Tree House Village is a wooden play area with ramps, swings, a boardwalk, bridges, and a clubhouse. It's quite different from traditional playgrounds — a fun and novel space for the kids to enjoy.
Nearby to Tree House Village is the rest of the Owen's Place playground, which features a shadow play area and colorful panels as well as wheelchair-accessible bench swings.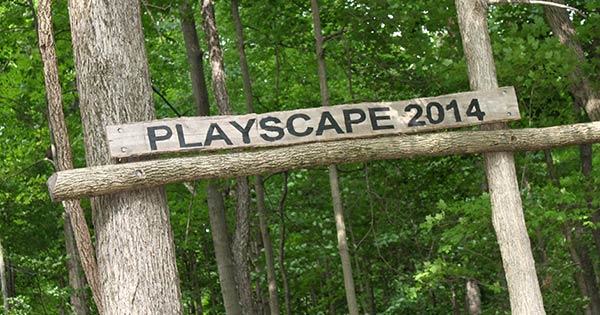 Lovely Nature Playscape at Russ Nature Reserve is one of the most unique playgrounds in the area. It's built almost entirely out of natural materials (mostly wooden branches). Kids can climb wooden jungle gyms, crawl through tunnels, do obstacles, play checkers on a tree stump, and more.
The larger Preserve has walking trails that wind through both wooded areas and meadows, offering plenty of space to run and enjoy all of the nature the park has to offer. One of the most interesting things to do at the preserve is check out the beekeeping apiary, where you can watch and learn how to harvest honey.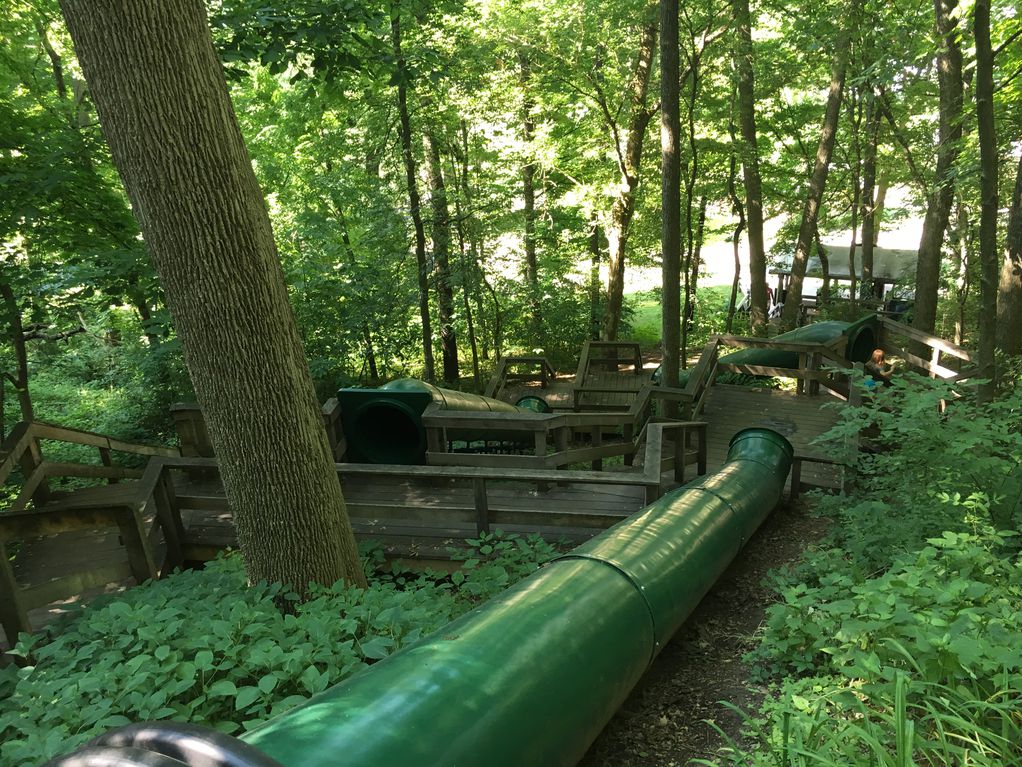 Archeological Adventure Zone is a hidden gem located in Carillon Historical Park. Part of the History on the Hill & Moraine Trails section, the Adventure Zone features impressive slides that camouflage with the surrounding trees, sandboxes, and other activities that encourage exploration of archeology.
The surrounding areas feature walking trails, historical artifacts, and impressive views of both Carillon Park and the city of Dayton. Best of all? Archeological Adventure Zone is just one of several enriching areas in Carillon Park where kids can play and explore, making the park a great option for a longer day trip full of learning.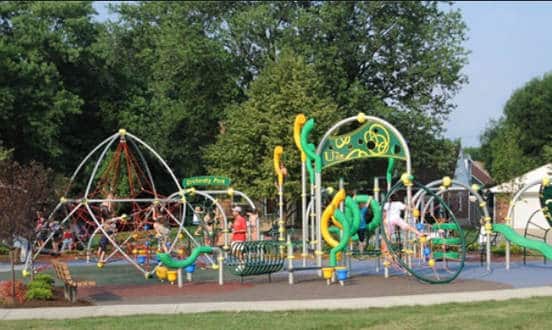 If you're looking for a more traditional playground to visit, Orchardly Park is one of the best choices in the area. It's located just outside of Dayton metro in Oakwood. It features everything you'd expect from a playground — swings, slides, climbing structures and more — plus a fun splash pad area for cooling off during the summer months.
The park also has two tennis courts and pickle ball courts. There are restrooms on site as well as a shelter house that can be reserved for groups.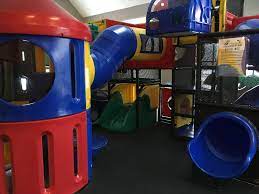 The first of three indoor playgrounds on our list, The Playland at Dayton's Stillwater Church is a fun (and free!) place to bring the kids whenever the weather is too hot, too cold, or too rainy for playing outside. Featuring a series of tunnels and climbing areas, this playground is best suited for younger children.
This summer the Playland is open for public use on Tuesdays from 10am-3pm.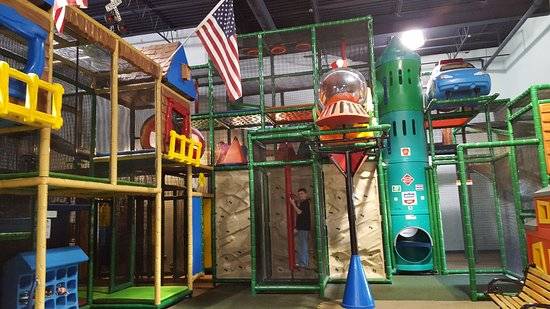 EnterTRAINment Junction is a railroad-themed museum and playground in Dayton that features the world's largest train display. The impressive 25,000 foot display covers three distinct time periods and shows how locomotives have evolved over the years from steam engines to diesel to the emergence of interurban lines.
EnterTRAINment Junction's locomotive-themed play area features tunnels, climbing areas, and other interactive activities. Tickets are less than $20 for all ages!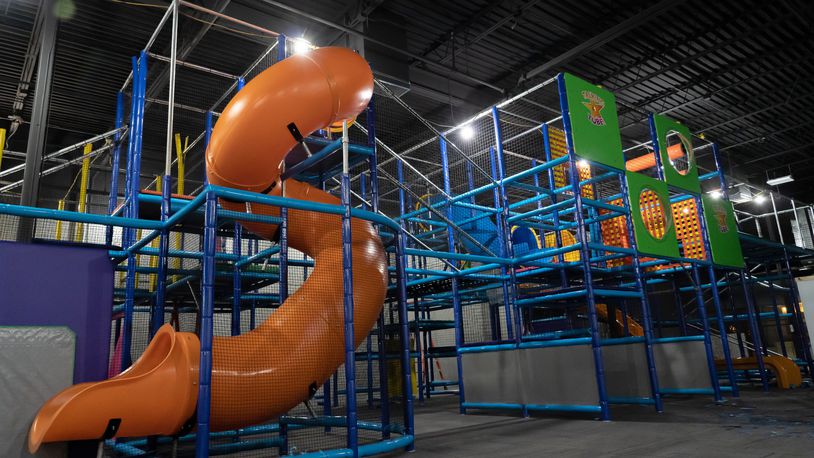 Kid Clubhouse is a family-owned and operated indoor playground with areas for kids of all ages. It features a multi-level playground with slides and climbing structures, an interactive game floor, a bounce house, and a toddler zone specifically designed for young children to play. It's a great place to try for families or groups with a wide range of children's ages.
You can take the kids for the day and pay the daily entrance rate ($10 during the week, $12 on the weekends) or reserve the space for a birthday party or other event.
Moving to the Dayton area? Oberer Homes can help you find (or build!) a home you love. Contact us today to get started.