Am I ready to buy a house?
It's something every first time home buyer has asked themselves. For most people, a first home is their largest financial investment to date. It's exciting, but it can feel daunting at times, too.
Knowing when you are ready to buy a house is personal to each individual. Some first time home buyers are young, others are older. Some have big savings, others utilize loan programs to make their down payment.
There is no one right situation that determines whether you should buy a first home. But there are some common signs that show your individual readiness to do so.
That's what we'll cover in this article. The sections that follow will outline how to recognize the signs you're ready to buy a house by answering 6 simple questions.
Quick Takeaways
It's important not to rush into a home purchase; take time to research the process and your buying ability before you buy a home.
Financial considerations that impact home buying include debt-to-income ratio, credit score, and monthly budget.
In addition to financial readiness, you should be certain about your own preferences for home styles, building types, and locations.
6 Questions to Determine If You're Ready to Buy a House
How long have you been thinking about buying a house?
Buying a home is a big decision — one that shouldn't be made overnight. There's no magic number of months or years that you need to reach before you buy, but you should be sure you have taken enough time to think it through.
There are lots of things to consider about your own financial situation (many that we'll cover in the questions below). It's important to take time to think them through before jumping into a home purchase.
Do you have a reliable source of income?
Most mortgage loans are taken out for 15 or 30 years. This means no matter how your income changes — for better or for worse — you'll be responsible for paying your monthly mortgage payment. A big part of homebuying readiness is having a reliable source of income that you can depend on for the foreseeable future.
Source of income is also important to debt-to-income ratio, one of the most significant factors mortgage lenders use to determine if you should qualify for a loan. In short, debt-to-income ratio is the percentage of your total monthly income that goes toward paying debts. If it's too high, lenders will be hesitant to give you a loan.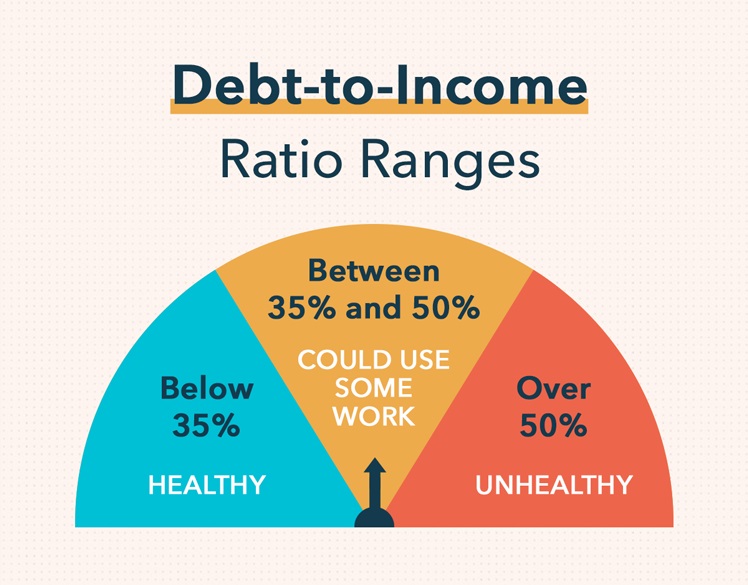 It's never a good idea to rely on mortgage lenders to determine if your debt-to-income ratio is healthy enough for you to buy a home. In many cases, you may still be approved with a higher debt-to-income ratio that would put you in a tight financial position.
Know your own budget (more on that later) so you know not only what you can afford to pay up front as a down payment, but the monthly mortgage payment you could comfortably afford.
How much do you have saved for a down payment?
A traditional home down payment is 20% of the total home purchase price. If you've saved enough to put down 20%, it's a fairly clear-cut sign you're financially ready to buy a house.
But there are also life factors that can impact your ability to save for a 20% down payment. As long as you have a reliable income source and healthy debt-to-income ratio, there are mortgage options and other programs that can help you buy a home with a down payment as low as 3%.
FHA loans are one of the most commonly leveraged options (only requires 3.5% down). You can also check out first-time home buyer programs in your state to access other resources.
As it relates to home readiness, consider how comfortable your financial situation will be after a down payment and as you pay your mortgage monthly. If you'll still have healthy savings and your monthly payment fits into your budget, you can absolutely be ready to buy a home, even if it's with a lower down payment.
What is your credit score?
Just like debt-to-income ratio, mortgage lenders use your credit score to determine approval for a home loan. It's really important to know your credit score — and work to improve it if needed — before you apply for a mortgage.
Here are standard credit score ranges: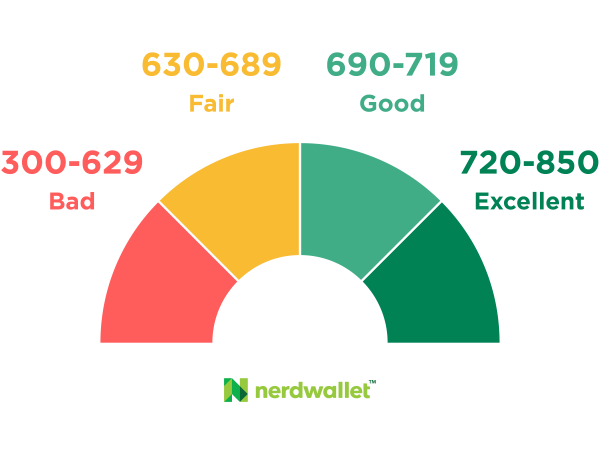 Things that can negatively impact your credit include: high credit card usage, late payments, and not enough credit history. While there are mortgage loans available for borrowers with lower credit scores, they come with high interest rates that increase your monthly mortgage payment.
Don't let a lower credit score discourage you. Instead, take the right steps to improve it so that you can confidently buy a home at the best possible price.
What is your budget?
When you know the amount you have saved for a down payment, your debt-to-income ratio, and your credit score, you have all the informational building blocks you need to determine your overall budget. Doing so is easier than ever thanks to online mortgage calculator tools like this one from Nerdwallet.
Where — and in what kind of home — do you want to live?
Determining home buying readiness isn't all financial. You also need to know where you want to live and the kind of home that best fits your lifestyle. The best way to figure it out is to do some research prior to starting your home search.
When you think about location, consider things like:
Do I want to live in an urban, suburban, or rural environment?
How far are you willing to live from important destinations (like your job or your family and friends)?
What community amenities are important to you (for example, bars, restaurants, shopping, parks, etc.)?
Considerations about home type will include things like:
How much square footage do you want to maintain (both indoor and outdoor)?
What style of home do you prefer (i.e. Tudor vs. Colonial, or townhome vs. single home)?
How close do you want to be to your neighbors?
What kind of accessibility features do you want or need (ex: no steps)?
Find Your Dream Home
Thinking about buying a home in the Dayton area? Oberer Homes can help you find (or build!) a home you love. Contact us today to get started.