Where is the best place to retire in Ohio? If you're looking near Dayton, this is the list for you. The Greater Dayton area is known for affordability, culture, active communities, and expansive outdoor spaces to enjoy (Dayton has one of the top-rated park systems in the country).
In addition, accessible living for aging in place and close access to high-quality healthcare make Dayton an attractive retirement location for seniors in central and southwest Ohio.
In this article, we'll explore five towns that residents and "best-of" lists alike rate as great places to spend your golden years — Bellbrook, Centerville, Dayton, Wilmington, and Yellow Springs.
What should you look for in a retirement community?
The short answer: it depends on the person!
There is much to consider as you decide on a place to retire, and no two people will have the same priority list. It's important to think about your personal needs and preferences before you approach any list of potential retirement locations.
For example: some retirees prioritize staying close to their adult children and grandchildren before any other factor is considered. For others, moving some distance away is okay, but accessibility in the home (i.e. universal design features for aging in place) and/or proximity to healthcare services are paramount.
In addition, you'll want to consider your hobbies and plans for spending your ample free time during retirement. Are you a nature lover planning to spend time enjoying the great outdoors? Would you rather be in a place with plenty of shopping, restaurants, and events to attend? In many cases (as on this list) you can find places that capture the best of both worlds.
And what about senior living communities? Should you look for a place to live that's specifically designed for 55+ individuals? Maybe — these communities often have great social calendars as well as services and amenities. But they aren't the only option. You can find communities with a wider range of resident demographics that still offer many of the conveniences you'd find in a 55+ community.
Each of the places on our list of places to retire in Ohio offer different lifestyles, community cultures, and residential options. They've all been rated by Ohioans (and some by expert lists) as great places to live for retirees, but you should evaluate them as they fit with your unique needs and vision for retirement living.
5 of the Best Places to Retire in Ohio
Bellbrook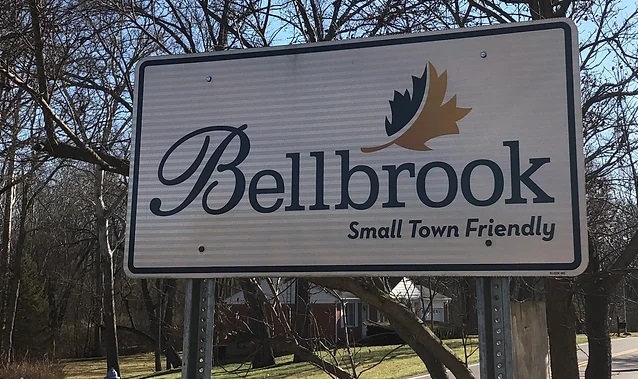 Niche rated Bellbrook the #1 place to retire in Ohio, and for good reason — with a rural, small-town feel and population around 7,000, Bellbrook is a quiet but active community to call home in your golden years.
While the town is just three square miles in size, it has a bustling downtown with great shops and restaurants to enjoy. Parks in Bellbrook are plentiful, providing space to enjoy nature through Ohio's four distinct seasons. Check out more about the town's Sugar Maple Festival for an inside look at the community at one of its hallmark annual events.
Centerville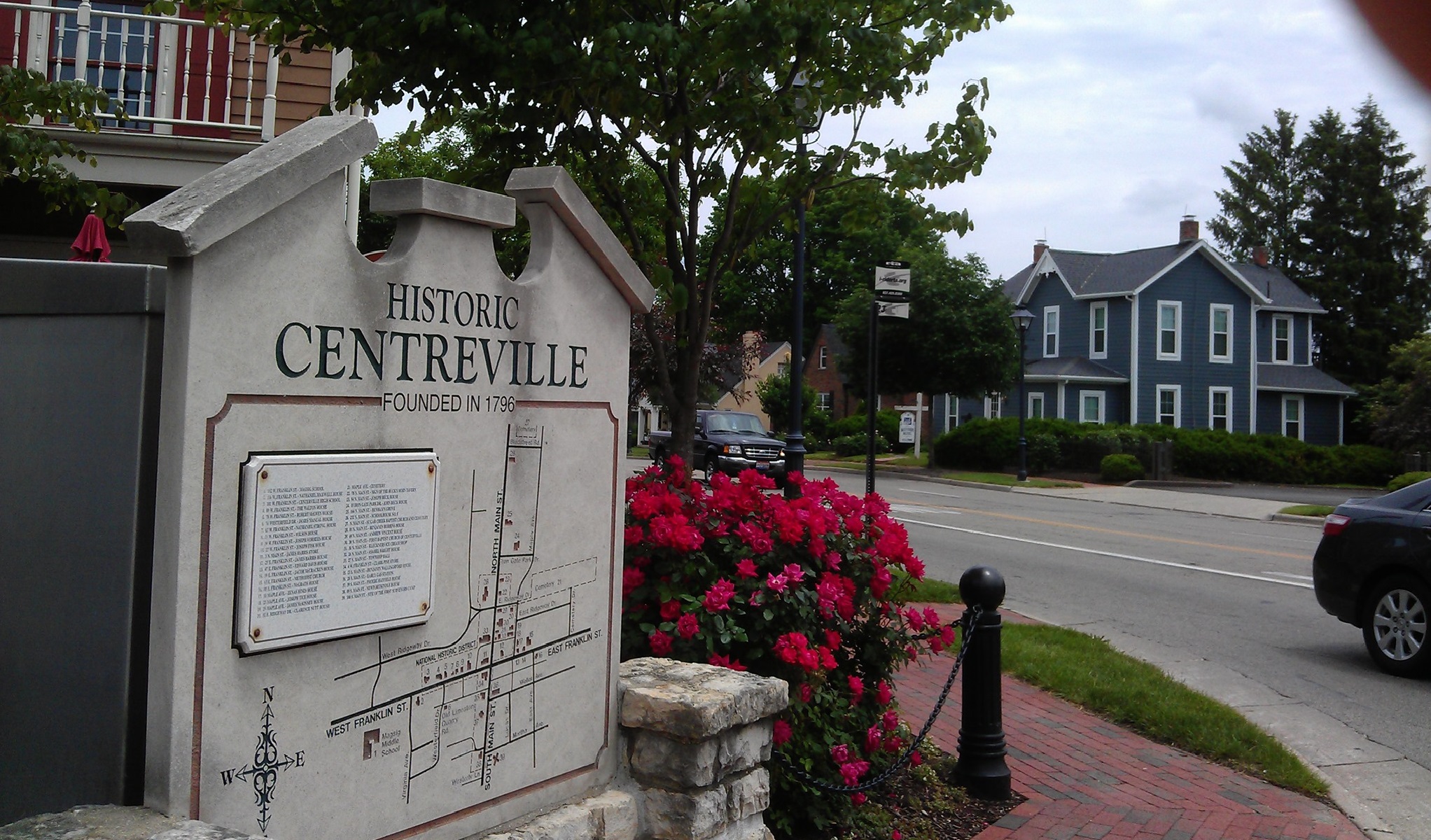 Centerville has long-been a vibrant, popular suburb of Dayton, and it's also #2 on Niche's list of best places to retire. In Centerville, you'll find a little more action than you will in Bellbrook — the population is bigger (about 23,000) and there's a wider variety of shopping, restaurants, and nightlife.
Still, if you're looking for a serene retirement setting, you'll find it in one of Centerville's private communities, like Oberer's own Cornerstone Villas. This patio home community features HOA-maintained properties, green spaces, and is in walking distance to commercial amenities.
Dayton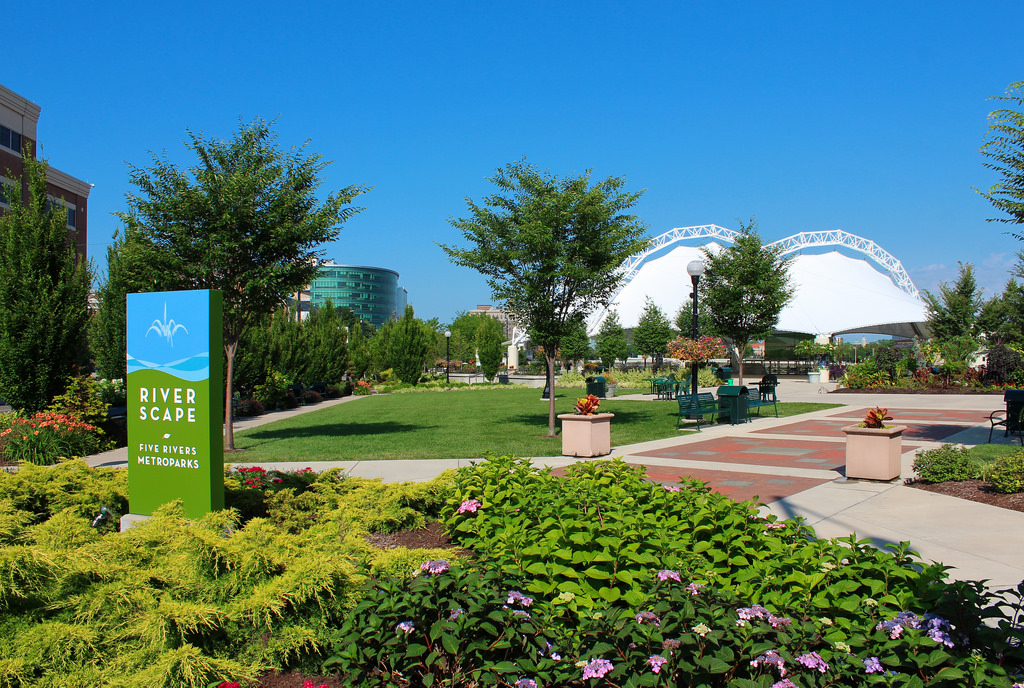 Many people think of retirement as a time to get away from the hustle and bustle of the big city, but Dayton proper actually offers plenty to enjoy for retirees. You can take your pick of neighborhoods, choosing to stay close to the action of Downtown or moving to a quieter, more residential setting in areas like South Park or Patterson Park.
Of course, in the city you'll find much more to do — from festivals to coffee shops to RiverScape MetroPark's expansive green spaces, there is no shortage of fun things to try in your newfound retirement free time.
If healthcare access is top-of-mind for you (like it is for many retirees), it's notable that some of the area's best hospitals, like Miami Valley and Kettering (formerly Grandview), are located right in Dayton proper.
Wilmington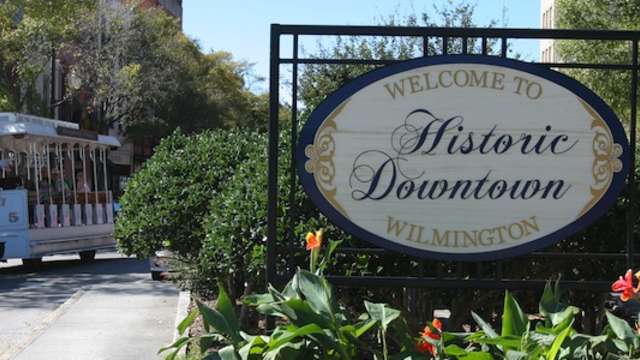 Located about 40 minutes southeast of Dayton, Wilmington is a perfect balance of the big city with a small-town community feel. Conveniently located close to Dayton, Columbus, and Cincinnati, it also provides easy access to amenities you might need in the big city (especially healthcare facilities).
Wilmington is known for its rich history, and its main street is chock full of charm (and plenty to do). Events like Oktoberfest, the Wine Walk, and the Holiday Parade build community with residents throughout the year. And if you're looking specifically for a senior living community in the area, scenic Ohio Living Cape May is known for its high-quality villas and apartments.
Yellow Springs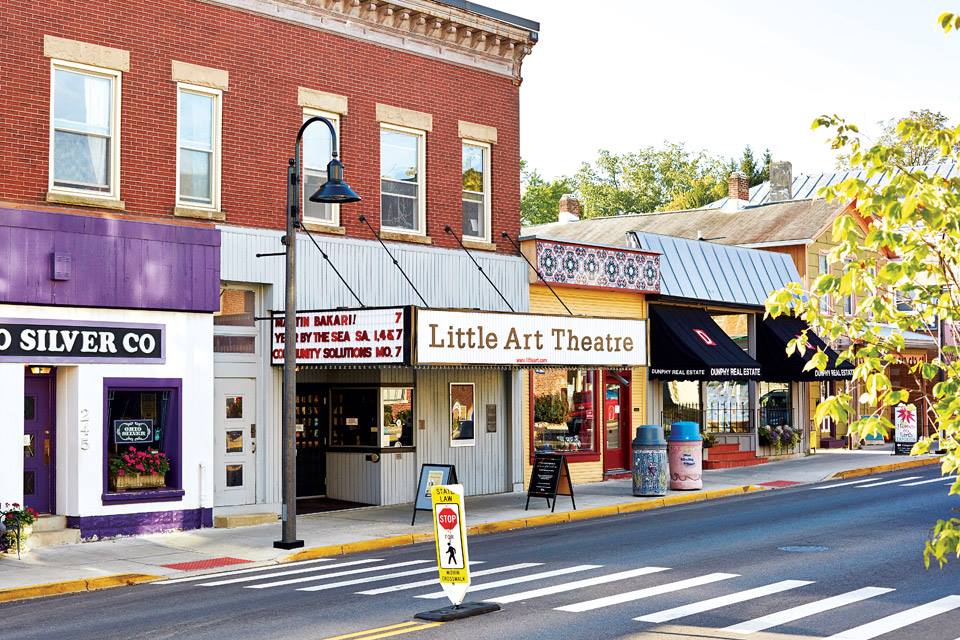 Yellow Springs, Ohio is making a name for itself as one of the best small towns in the area to settle down in — but it's more like a village, really, with its population reaching just over 3500.
If you're into the arts and plan to spend time enjoying them, Yellow Springs may be just the right place for you. Its quirky, fun, and active main street is lined with galleries, an art-film theater, and other shops and restaurants to enjoy. The town is also known for its community events, including street fairs, farmers markets, and many seasonal festivals.
And while it's a bit more off-the-beaten-path than some of the other places on this list, Yellow Springs still offers close access to Dayton, Cincinnati, and Columbus, meaning the amenities of the city (healthcare included) are still just a short ride away.
Moving to the Dayton area?
If you're looking for the perfect place to retire, Oberer Homes can help. Our communities, all located in the greater Dayton area, offer customizable floor plans and living options so you can design the perfect home to live out your golden years.
Contact us today to learn more and get started!