If you're in the market for a new home, one of your first questions may be how to decide between a new construction vs. existing home. While 85% of homebuyers still purchase existing homes, actual homebuyer preferences are shifting toward new construction (60% say they'd choose it if possible).
There are benefits to buying a new construction home vs. existing home — and vice versa. Every situation is different. Some buyers enter the search process totally set on one option. Others look at both and consider a wider range of factors in their decision, such as price and location.
So how do you know which is right for you? You can start by exploring the pros and cons of each. In the sections that follow, we'll look first at the pros and cons of buying a new construction home, then do the same for existing homes. Once you've read through them all, you'll have the information you need to guide your home search in the right direction.
Quick Takeaways
Benefits of new home construction include lower repair costs, customization, smart features, community amenities, energy efficiency, and modern floor plans.
Drawbacks of new home construction include higher home prices and ongoing community construction.
The pros of buying an existing home include established neighborhoods, history and charm, and less likelihood of move-in delays.
Cons of existing homes include higher repair costs, no customization, higher utility costs, and outdated floor plans.
Pros and Cons of Buying a New Construction Home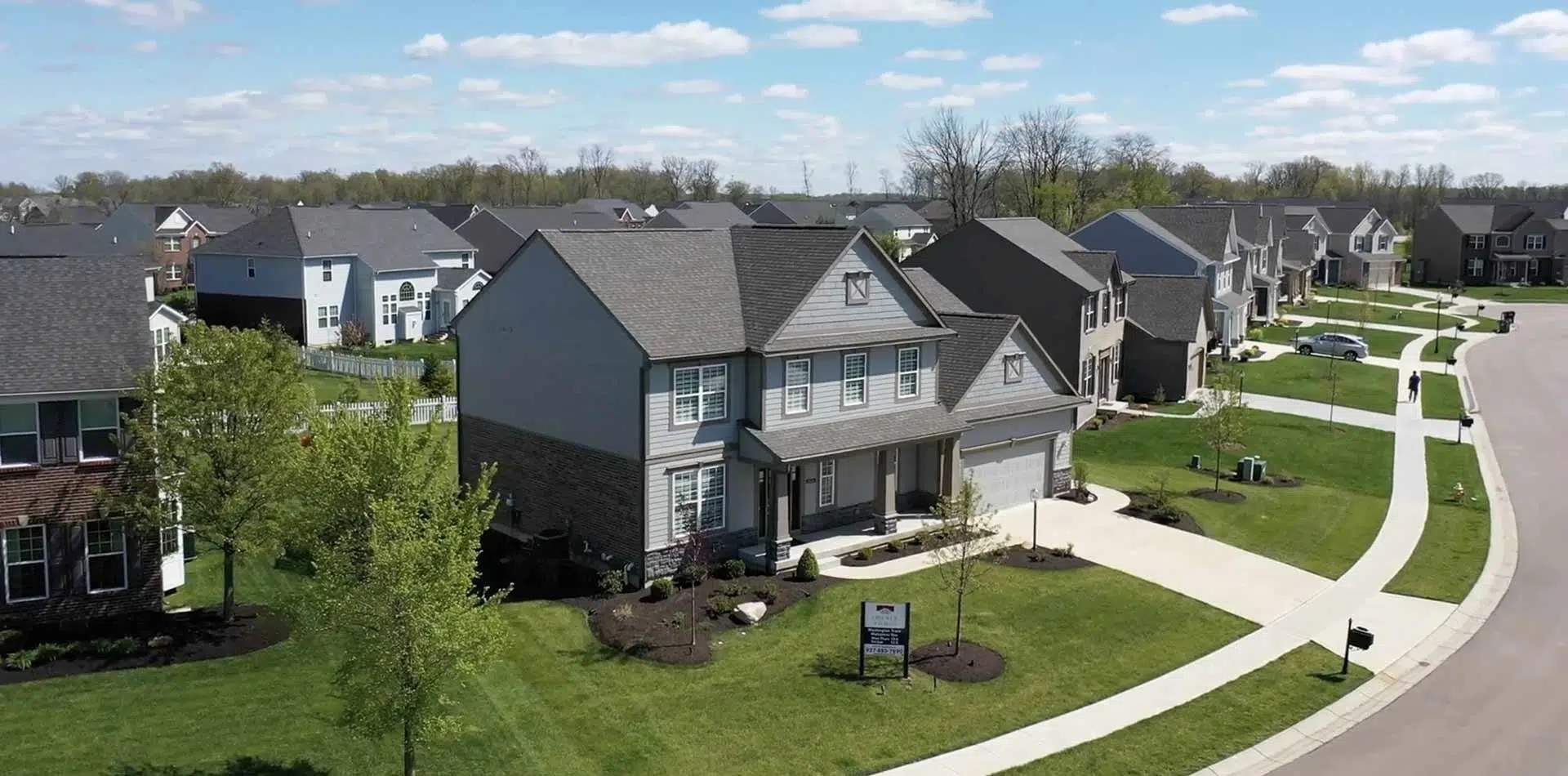 The Pros
Lower maintenance costs
Newer construction means a brand new roof, appliances, plumbing, finishes, and more. You can expect major and minor repairs to be at a minimum (if any appear at all) in the first few years of ownership in a new construction home.
This is a huge benefit for first-time homeowners or anyone without room for big, unexpected expenses. It also offsets the higher purchase price tag that often comes with new construction (more on that later).
More customization options
As new construction homes are being built, buyers can customize everything from fixtures to appliances to paint colors to finishes and sometimes even floor plans. If you have a very specific vision of the home you want and/or you want the ability to make it fully your own, this may be one of your biggest decision factors.
Smart home features
New construction homes are being built with smart features such as security systems, lighting, thermostats, and appliances that can all be controlled from a smartphone or other remote device. These features are more difficult (or sometimes impossible) to build into older homes.
If they're a must for you, you may want to consider new construction as your best option.
Modern floor plan
They've been on trend for awhile now, but open floor plans are still a top preference for homebuyers in 2022. They offer more flexible spaces and common areas to gather and entertain in your home.
Creating open floor plans in traditionally-built existing homes often requires knocking down walls and doing heavy renovations, which can get pricey.
Energy efficiency
Smart features, better insulation and windows, metal roofs, solar paneling — these are just a few of the energy-efficient features you'll find in new construction homes. Not only are these features environmentally friendly, they lower your monthly utility costs and make the overall cost of home ownership more affordable.
Builder warranties
New construction homes come with builder warranties on things like your roof, plumbing, and electrical systems. These warranties can be a huge safety net if you encounter issues soon after moving in (and one you won't get even with newly renovated existing homes).
Community amenities
New construction homes are often built in communities with additional amenities like a pool, recreation areas, walking trails, and common outdoor spaces. This is one of the reasons they are popular with buyers in a range of demographics, from retirees to parents raising young children.
The Cons
Move-in wait times
As with any building project, you may experience move-in wait times when you buy a new construction home. Supply chain delays or unexpected construction challenges are just two of the reasons you may now be able to get into your home when you initially expected.
Underdeveloped community
Depending on the timing of your home purchase, the rest of the community may still be underdeveloped. This could mean months or even years of living amidst construction (and the noise that comes with it).
Be sure to talk to your realtor and home builder about your community's construction timeline.
HOA fees
The amenities that make new construction such an attractive option also come with monthly fees, often in the form of an HOA. For some homebuyers this isn't an issue, but it is something you should be aware of and plan for if you're purchasing a new construction home.
Higher home prices
While it isn't always the case, new construction homes often come with a higher price tag simply because they come with newer, more modern features.
Pros and Cons of Buying an Existing Home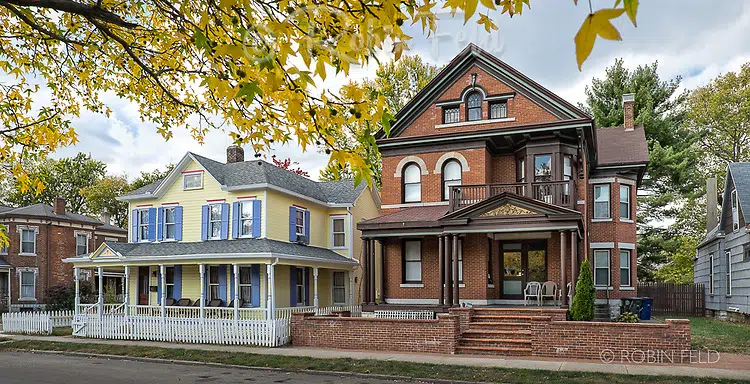 The Pros
Established community
Existing homes are typically located in more established neighborhoods with schools, business corridors, parks, and more. If you're looking to be immediately part of an active community, this might be the better choice for you.
Character and charm
Older homes often have architectural detail and historical charm that you just can't replicate in new construction homes. For some buyers, this type of character is more preferable than modern features and amenities.
More location choices
Buying an existing home gives you a much wider range of location options — you won't be limited to new construction communities. You can search anywhere you want to live.
Fixer-upper value
While some buyers prefer customization in the form of brand new features in a brand new home, others enjoy the project of bringing their home to life.
No move-in delays
Existing homes are typically sold as-is or with only necessary repairs related to a home inspection. You can expect your planned settlement and move-in dates to proceed as planned during your purchase.
Lower prices
Again, this isn't always the case, but existing homes often come with a lower price tag than new construction homes.
The Cons
Repair and renovation costs
Older homes naturally come with repair and renovation costs associated with maintaining a home. You can get a good sense of how expensive these costs may be when you walk through a home and read the home inspection report, so in many cases this isn't a huge issue. Still, it's something to be aware of and budget for when you purchase an existing home.
Outdated floor plan
Traditionally, homes were built with separate, closed-off rooms that all served a different purpose. If an open floor plan is your preference, you may have a harder time finding it in an existing home.
No personalization options
With an existing home, what you see is what you get. If you're looking to personalize features and finishes in your home, you'll have to do it yourself (or hire someone to do it) after you move in. Unlike with new construction homes, these costs won't be included in your initial purchase price.
Higher utility bills
Older homes are generally less energy efficient than new homes. This may translate to higher monthly utility costs unless you choose to make updates like adding solar panels or getting new windows installed.
How to Decide Between a New Construction vs. Existing Home
The best way to decide between buying a new construction vs. existing home is to be as thorough as possible in your assessment of each choice. First, determine if you have a strong preference for one or the other.
Next, list your must-haves vs. your wish list for your new home. This will help you decide which option best fits your preferences.
Finally, go with your gut and choose the home that feels best for you. Give yourself time to look at many types of houses and get a good sense of what you're looking for in your future home.
Moving to the Dayton area? Oberer Homes can help you find (or build!) a home you love. Contact us today to get started.