Constructing a new home takes about a year, which is quite the wait time. However, U.S. government records show homeowners secured 1,524,000 permits in February 2023, illustrating the popularity of custom buildings.
According to experts, the benefits of buying a new home outweigh the wait. If you're interested in purchasing property, take a look at these five reasons to choose new construction in the Miami Valley.
Key Takeaways:
New construction gives homeowners power over every aspect of design, ensuring the finished product is exactly what they want.
Maintenance costs less for new homes since their materials are at the beginning of their lifespans.
Changes in construction regulations and material standards make new homes more energy-efficient, lowering homeowners' electric bills.
New homes in planned communities provide access to resident-only amenities, such as pools, clubhouses, and parks.
New houses qualify for a builder's home warranty, which pays for repairs resulting from structural defects.
1. Floor Plans That Fit Your Needs
Building a home from scratch gives you control over the floor plan. You decide how many rooms your new residence has, their size, and their placement. In contrast, finding an existing house that checks every box on your list may be impossible, depending on your budget and area. Alternatively, you can renovate, but that means living with construction and spending money on top of the purchase price.
A fully customized design lets you optimize functionality while getting a move-in-ready house. You can even add personal touches that are difficult to find on the market, such as wood-burning fireplaces.
Finally, one of the top benefits of buying a new home is your control over the budget. Since you make all the decisions, from the number of stories to the type of door handles, you can allocate funds toward your top floor plan priorities and save money on less important details.
2. Less Expensive Maintenance
Unfortunately, even a well-built house won't stand forever. Structures and appliances have limited lifespans:
Water heaters: Eight to 25 years
Exterior paint: Three to 20 years
Roofs: 12 to 75 years
HVAC systems: 15 to 25 years
Countertops: Up to 20 years
As you probably noticed, there's quite a range. Higher quality materials, craftsmanship, and installation last longer. As part of customization, you can choose durable materials to reduce future replacements. While these options usually cost more than their shorter-lived counterparts, they can save you money in the long run.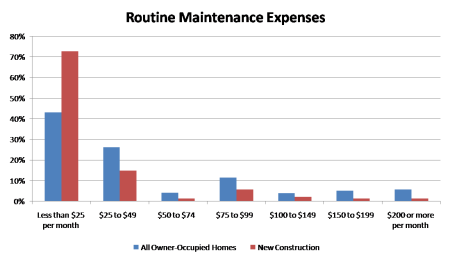 One of the other great benefits of buying a new home is the ability to add features that decrease maintenance needs. An excellent example is a gutter guard to keep debris from falling into your gutters, ensuring the system doesn't clog, flood, or pull away from the eaves.
3. More Energy Efficiency
Energy efficiency is a major concern for today's Bellbrook homeowners, as it can drastically affect monthly expenses. Older homes may be less efficient due to warped door and window frames, ineffectual insulation, and suboptimal design.
In contrast, new homes have airtight seals, more energy-efficient materials, and designs that meet stricter environmental standards. For example, today's window glass lets less heat escape, and insulated doors minimize energy loss.
A new home also offers modernized lighting options. Lighting is one of the underrated benefits of buying a new home, as it can make a cramped room feel expansive, create a cozy and welcoming atmosphere, and draw attention to design features. Natural lighting also provides several perks:
Supports a healthy sleep cycle
Decreases electricity use
Improves mood and reduces anxiety
When you choose a custom home, you can prioritize natural lighting with multiple windows, including transom windows, skylights, and French doors.
You also have the opportunity to design a smart home from scratch. Smart appliances, while initially more expensive, can save money over time due to their superior energy efficiency. They also offer greater convenience, especially if you purchase a hub to provide access to the entire system.
4. Modern Communities
Among the many benefits of buying a new home, living in a Centerville planned community may be the most advantageous for new families and retired homeowners. These neighborhoods usually have homeowners associations to arrange ice removal, maintenance of public areas, and property guidelines. As a result, houses in these communities typically retain their equity, even during economic downturns.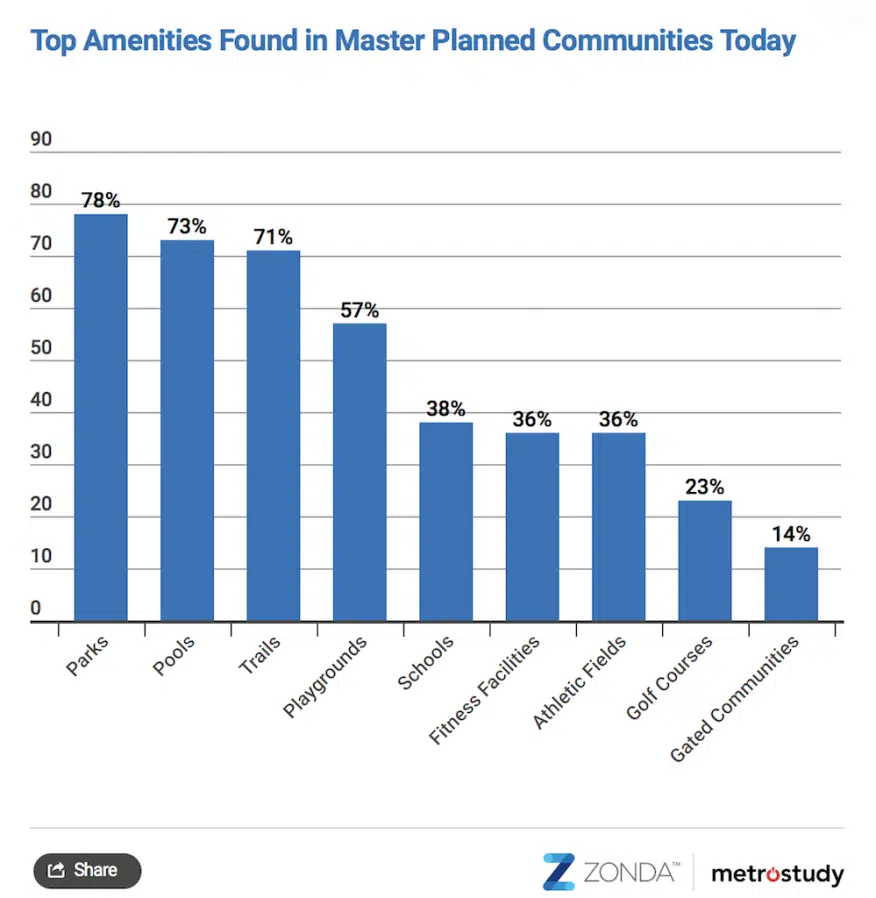 Access to amenities also adds value to the property, especially if you choose a neighborhood removed from urban centers. Planned communities can offer any of the following:
Sports fields and complexes
Fitness centers
Parks and hiking trails
Pools
Firepits
These open areas are perfect for hosting parties and getting to know your neighbors. Many planned communities have neighborhood barbecues and other events to encourage socializing.
Finally, these residential areas often have private security. The HOA may fund gates, cameras, or security guards to deter crime and ensure a quick response in emergencies. This added layer of protection provides peace of mind so you can enjoy your new home.
5. Builder's Home Warranty
Finally, one of the most financially savvy benefits of buying a new home is the builder's home warranty. This type of warranty only applies to new construction and covers the following:
Septic, heating and cooling, plumbing, and electrical systems
Carpentry, roofing, flooring, and foundations
Windows, doors, garage doors, insulation, and glass
Warranties vary by term, ranging from a single year to an entire decade. Once the period ends, homeowners must manage repairs, regardless of the cost.
Many builders' home warranties also have a clause exempting them from damage caused by residents. For example, the warranty will not cover repairs if the porch collapses because someone accidentally drives into a support pole. However, if the porch collapses due to shoddy workmanship or subpar materials, the warranty will cover it.
Of course, the best part of a builder's home warranty is who pays the bill. Home warranties, insurance-adjacent policies that cover house systems, are the homeowners' financial responsibility. In contrast, the construction company pays for a builder's home warranty.
New Home Buying Made Easy
If you're ready to enjoy the many benefits of buying a new home in Dayton, OH, take a look at the properties offered by Oberer Homes. For over 70 years, we've built top-tier houses customized to homeowners' needs. To start your home search, contact us at 937-531-5505 or visit us online.