Part of buying the perfect home is finding the right community.
Are there great local restaurants? Is the commute short? What are the school's repuptations? Fortunately, you can find a vibrant community around Centerville, Ohio, homes for sale.
Whether you're looking for a place to start a family or retire after the kids are grown, you'll find a lot to love about this city.
Key Takeaways:
Centerville residents have many shopping otions, including local boutiques, chain retail stores, and neighborhood staples..
Residents can attend a wide range of inclusive events, such as workshops, kids camps, and professional conventions.
The city has numerous amenities, including museums, galleries, and 1,000 acres of parks.
Homeowners in Centerville are a short drive away from a wide variety of dining options.
Neighborly Vibes of Homes for Sale in Centerville, OH
Centerville is a relaxed suburb perfect for anyone looking for a peaceful home. While a significant number of homeowners are retired, there are plenty of younger parents and career-focused residents. The community is overwhelmingly educated with many individuals completing at least some college and a high-performing school district.
All Kinds of Shopping Options
No one likes driving an hour to shop for clothes or groceries. Luckily, if you're hoping to buy a home in Centerville, Ohio, you'll have access to a range of stores within a few minutes by car. The area has several boutiques, including ZebraGirl Boutique and Simply Hyacinth.
Fans of window shopping are sure to fall in love with the neighborhood. Additionally, it's convenient to have such a variety of sellers close to home for holiday gift buying.
What if you need something more practical? You can find chain stores, such as Target, on Miamisburg Centerville Road. The same area is home to Ka'Toure Hair & Nail Bar and Beauty Supply, Party City, and Value City Furniture, so you don't have to go far to get every item on your list.
If you want a retail area that's a little less crowded, check out S. Main Street. There, you'll find First Financial Bank, two dental centers, Walgreens, and much less traffic.
Full Calendar of Community Events
After buying a home in Centerville, you'll want to jump into some of their amazing community events. A great way for neighbors to get to know each other, these events foster a feeling of belonging and offer fun for people of all ages.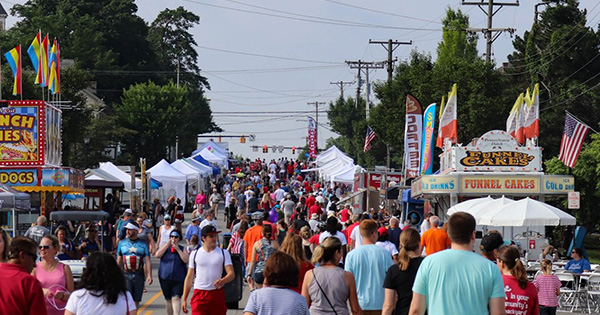 Centerville has a robust event calendar, ensuring residents can participate no matter their schedules. The city also works hard to make events inclusive so that people from all walks of life feel welcome:
Charcuterie Boards with AR Workshop
Women in Tulle March
Silver Screen Soiree
Black Family Business Networking Event
Winter Hiking Club: Geology
Q+ommunity Day of Support
Many of these events are free, allowing residents to enjoy a day out without breaking the bank. If you love volunteering, you can touch base with organizers and offer to help out. Whether you work an event or attend as a guest, it's an excellent opportunity to mingle with fellow Ohioans and try something new.
Delightful Array of Dining Experiences
Of course, a great day isn't complete without a delicious dining experience. Centerville is host to a variety of eateries, from sophisticated dine-in options perfect for date night to local favorites specializing in a quick bite.
If you love taverns, check out Archer's Tavern. This establishment offers a robust drink selection, and the menu includes bar favorites as well as a few fun twists. Since it's locally owned, you can feel good knowing your visit supports the community.
Do you have a hankering for Mexican food? Chiapas Mexican Grill is here to sate your cravings with traditional fajitas, pozole, street tacos, tortas, and enchiladas. This location offers dine-in and pick-up options so that you can snag your favorites on the go.
What's better than brunch on a lazy Sunday? Brunch at First Watch! This specialty restaurant exclusively serves breakfast, brunch, and lunch. You can enjoy pancakes, sandwiches, breakfast tacos, and several takes on eggs Benedict:
Classic
Smoked Salmon
BLT
Florentine
What if you need to feed your sweet tooth? Take your pick of the following treats:
Fun Amenities Year-Round
The Centerville area is home to many attractions to fill your weekends. If you love the outdoors, why not check out the local parks? They're free, perfect for family time, and within walking distance of most homes.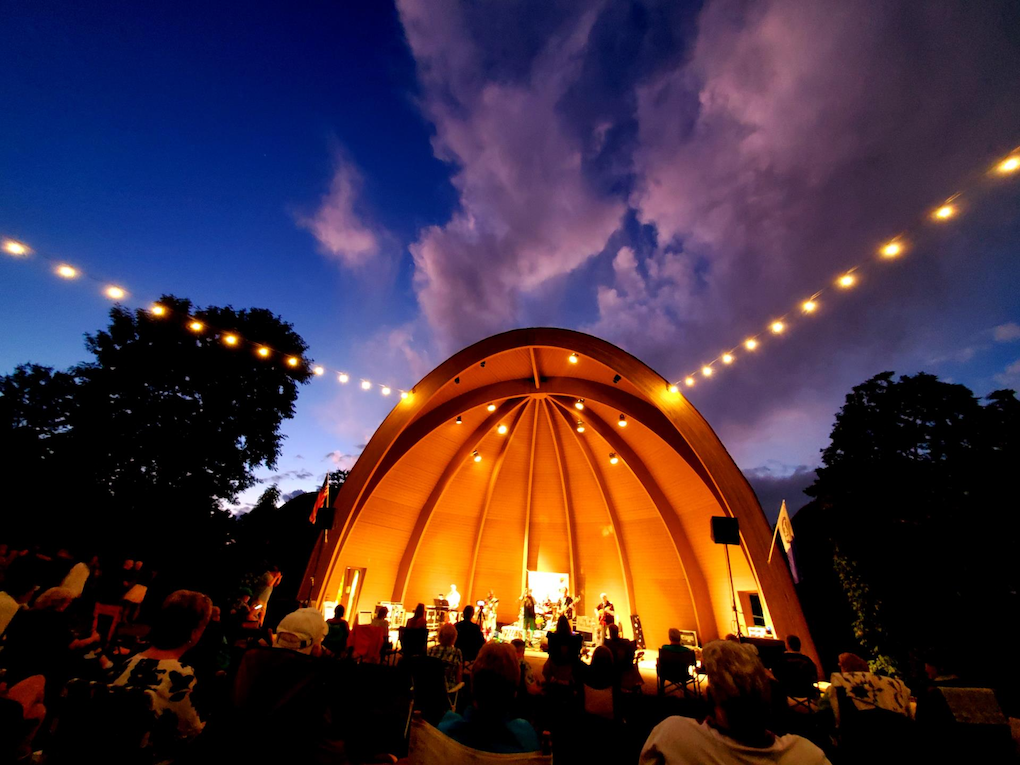 There are 51 parks totaling more than 1,000 acres for you to explore. Each park offers various features:
Hiking, paved, and nature literature trails
Water features
Pickleball, tennis, and basketball courts
Football, lacrosse, and soccer fields
Playgrounds
Nature preserve
Fishing ponds
Fire circles
If you prefer to spend your time indoors, you can visit one of Centerville's museums. The Walton House offers an afternoon of free history education and entertainment. Built in 1838, this stone house is the city's first official museum and provides a unique look into the lives of previous generations.
The Schoolhouse Museum is another historic site that showcases 1800s artifacts and architecture. Additionally, the museum offers summer youth camp workshops:
Hands on History 1930s: Participants learn how kids played during the Great Depression.
A Summer Day of Work and Play: Kids learn about daily life in the 1800s by playing popular games and trying their hand at chores, such as butter churning.
Old Tyme Woodworking: Participants use traditional woodworking tools to craft birdhouses.
Fans of art can also get their fix by visiting nearby galleries. The Olde Masters Galleria showcases resident artists' works as well as offering workshops, private lessons, and apprenticeships. You can also visit the 24-hour gallery supported by the Centerville Arts Commission. It's free and showcases local work.
What if you want to try something different on your day off? Check out these activities near Centerville:
Adventure golf
Poelking Lanes South (bowling alley)
AR Workshop (paint and pottery studio)
Laser Web (laser tag)
Ninjobstacles (obstacle course gym)
Breakout Games (escape room)
Choose From the Best Centerville, Ohio, Homes for Sale
Centerville's welcoming culture and plentiful amenities makes it a top choice for settling down. Of course, to truly call this lovely city home, you need to find a house that fits your family.
What layout best fits your family's unique needs? With Oberer Homes' Centerville, Ohio, homes for sale, you can review a variety of floorplans to find the perfect option. If you're excited to explore this vibrant community, call 937-531-5505 or contact us online.