Your wedding day is one of the most important days of your life! Everything should be exactly as you envision it, including your venue. Fortunately, there are many amazing wedding venues in Dayton, Ohio to choose from. Whether you want a laid-back outdoor wedding or plan to hold a formal ballroom reception, Dayton has options that you'll love.
It was hard to narrow them down, but we've put together a list of 6 of our favorite wedding venues in the area for you to consider. Happy wedding planning!
6 Great Wedding Venues in Dayton, Ohio
The Mandalay Banquet Center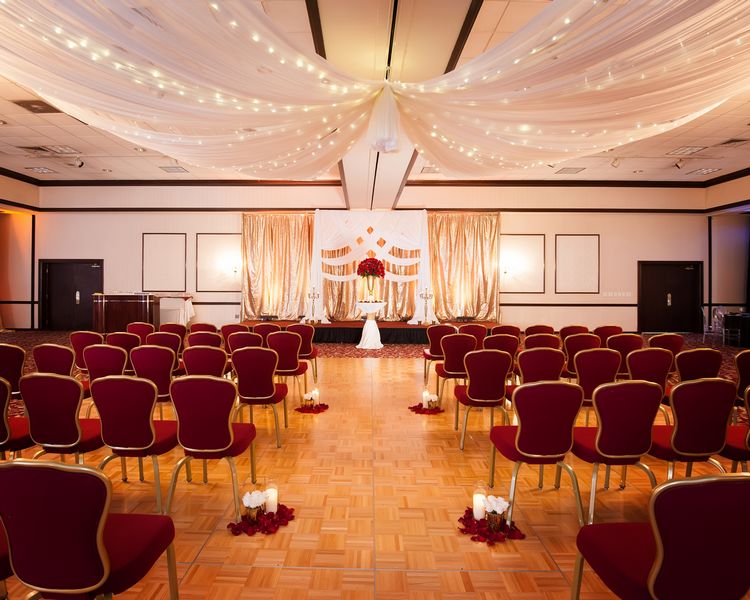 The Mandalay Banquet & Event Center is one of the go-to local venues for traditional ballroom weddings. Its capacity to host events of all sizes (it can fit up to 500 seated guests) make it a great option for weddings with guest lists large and small. Couples can choose from a variety of package options, including the more affordable Crystal or Diamond packages, or the pricier Opal package that comes with more catering options.
Other perks of The Mandalay: it's conveniently located right off I-75, parking is plentiful, and it's nearby to high-quality overnight accommodations like the Courtyard by Marriott and Holiday Inn Express.
Cox Arboretum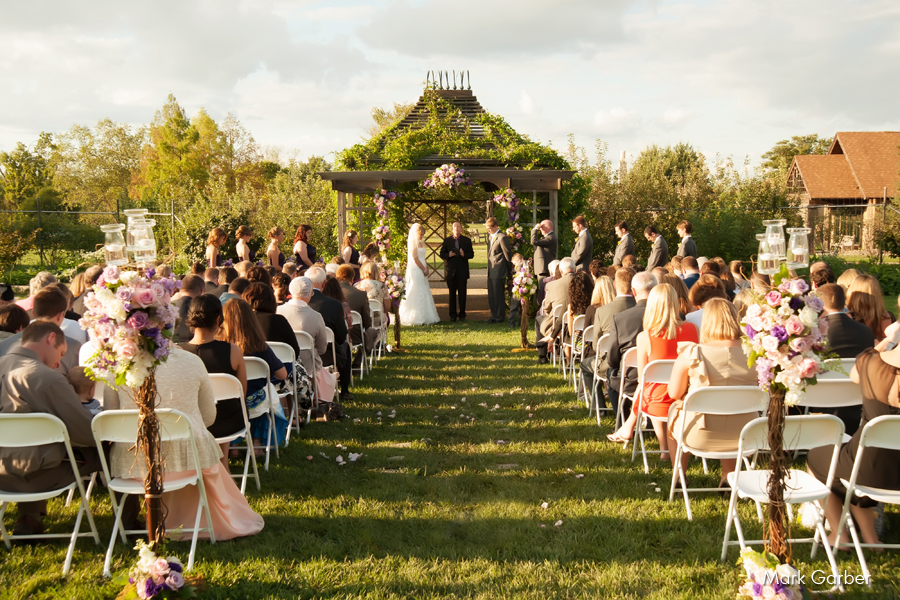 If you're looking to hold your wedding outdoors, Cox Arboretum provides a unique and scenic place to do it. Known for its lush landscaping and serene atmosphere, the Arboretum is perfect for outdoor events but also offers a number of indoor venue options. This allows couples to choose if they want to hold their entire event either indoors or out, or hold some of it outdoors (like their ceremony or cocktail hour) and move the main reception inside.
You can check out all of the venue options at Cox Arboretum here. Of note: the Arboretum requires that all events use one of their approved vendors (there are 8 listed on their website) for catering.
The Steam Plant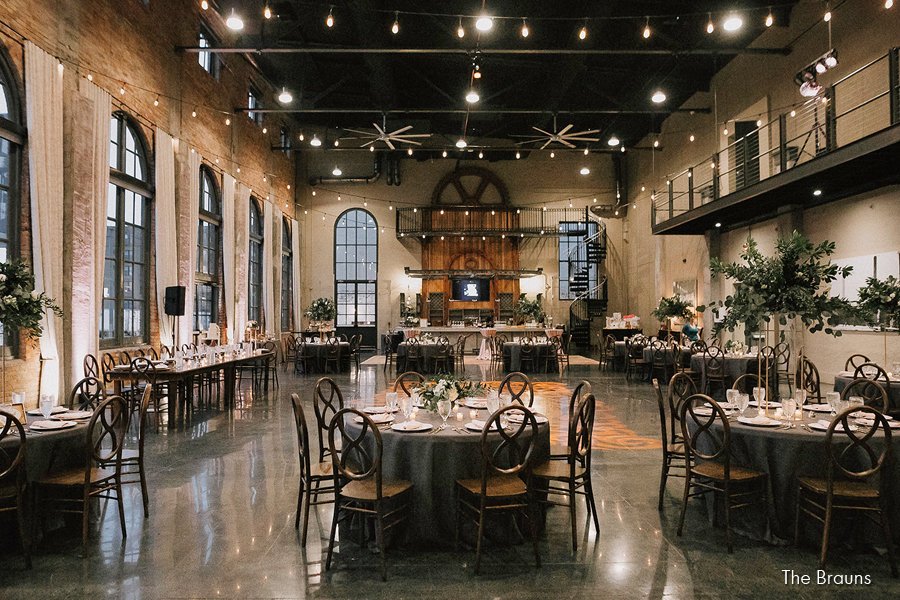 If you want your wedding venue to make an impression, The Steam Plant might be the perfect choice for you. The venue is a former power generating plant renovated to showcase a show stopping open floor plan complete with exposed brick, 30-foot ceilings, and huge arched windows. The Steam Plant also features two outdoor spaces, an outdoor patio that serves as a great cocktail hour option, and a garden terrace that can host outdoor ceremonies.
The Steam Plant is located in a great location in Downtown Dayton, nearby to plenty of restaurants and bars where you might host your rehearsal or after party. Even better? The venue offers complimentary on-site parking, a huge benefit Downtown where parking is a premium.
Get an idea for what your wedding might look like at The Steam Plant by perusing their online photo gallery.
Engineer's Club of Dayton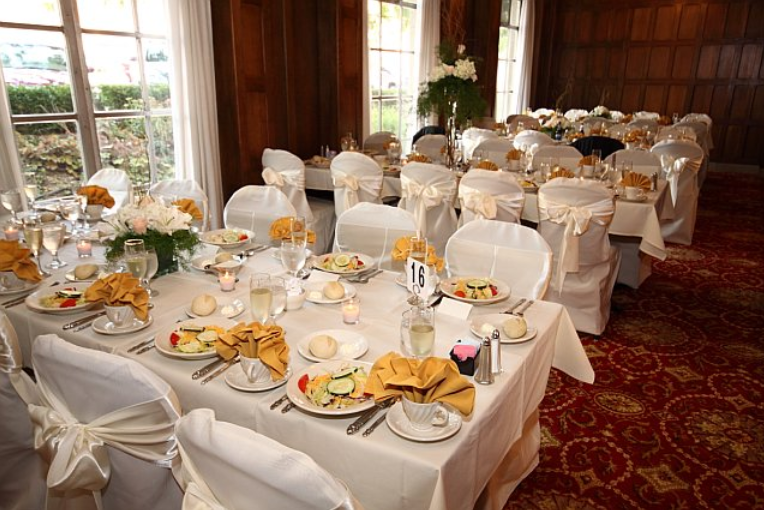 The Engineer's Club of Dayton was founded more than 100 years ago in 1914 by Charles F. Kettering and Colonel Edward A. Deeds to include the area's leading technicians and engineers. Today, the Club's historic building in Downtown Dayton also serves as a venue for events of all kinds, including weddings.
The Engineer's Club might be a good choice for you if you're looking for a place with a classic feel and old-world charm. Inside you'll find wood-paneled walls, a large stone fireplace, and portraits and busts of some of the Club's most influential members. Other offerings from the venue include event planning services, on-site parking, and venues also suitable for rehearsals or showers (if you want to hold all of your events in one place).
Learn more about weddings at The Engineer's Club.
The Marriott at the University of Dayton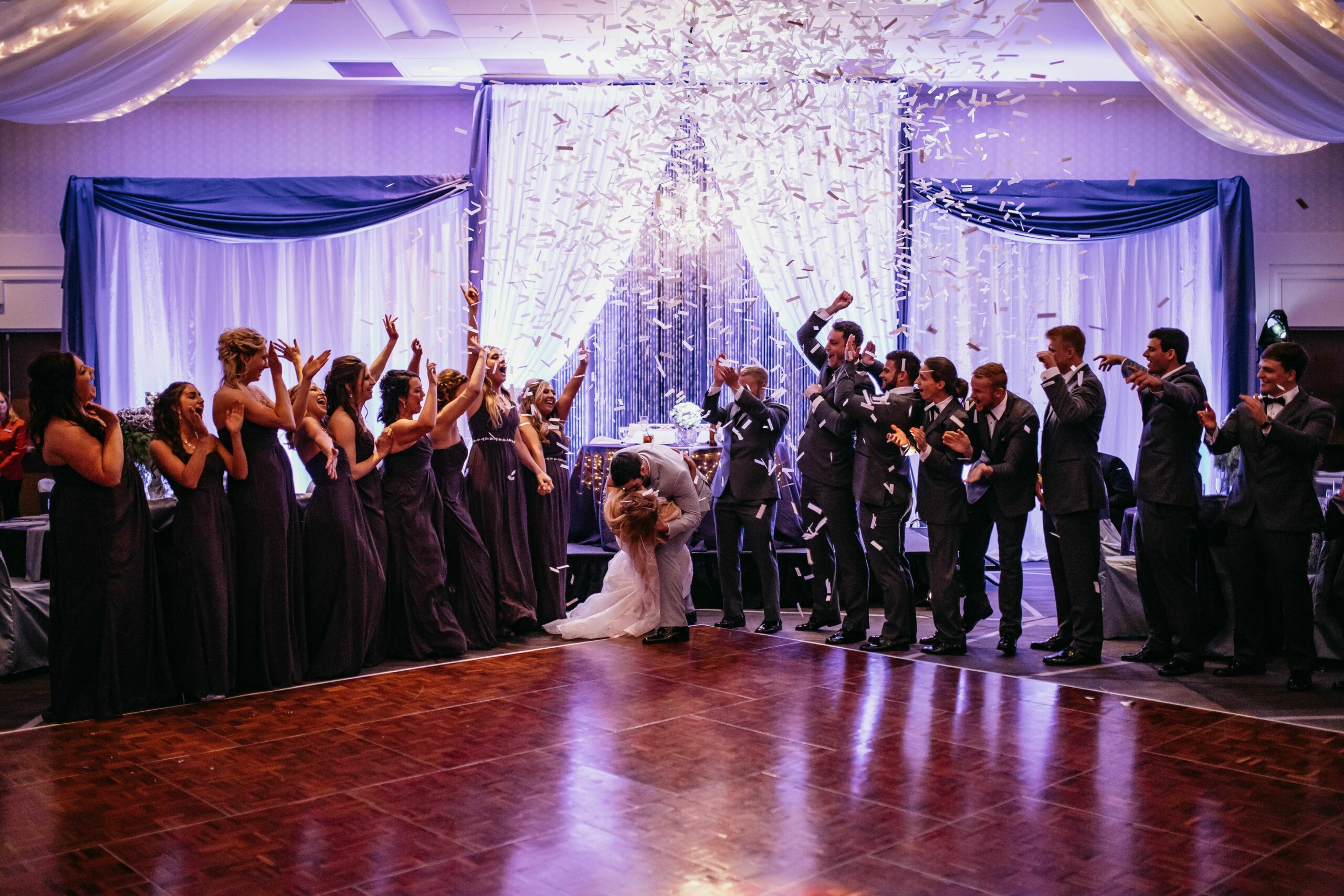 The Marriott at the University of Dayton has the full package when it comes to features most couples seek when looking for a wedding. They have two beautiful indoor spaces — The Grand Ballroom, a more formal option that can seat up to 400 guests, or the Tradewinds Pavilion, which has a more relaxed atmosphere and seats up to 250 guests. The hotel also has outdoor courtyard spaces for hosting outdoor ceremonies or cocktail hours.
One obvious perk of hosting your wedding at the Marriott is convenience for overnight guests. If you have many guests traveling to attend your wedding, the Marriott might be a good choice for you. The Marriott also has their own catering team and can work with you to find partners they trust to provide your flowers, photography, music, and other wedding needs.
Top of the Market Banquet Center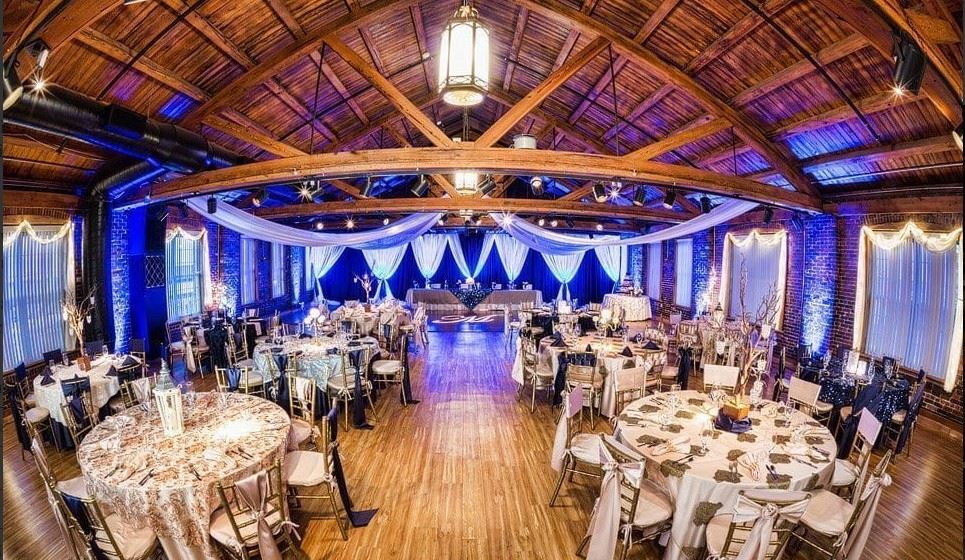 Top of the Market Banquet Center is a popular wedding venue located in Downtown Dayton. They offer two spaces for wedding events: The Loft, better suited for smaller, intimate weddings (can comfortably accommodate up to 175 guests) and The Warehouse, the better choice if your wedding is large (up to 350 guests). Both spaces can be utilized together, too, using The Loft to host a ceremony and the more spacious warehouse for your reception.
Top of the Market features unique indoor features like wood ceiling beams, exposed brick, geometric light fixtures, hanging string lights, and more that work to create a lively atmosphere for events held in the space. You can learn more about both Top of the Market spaces and see photos here on their website.
If you're looking for a home you'll love in the Dayton area, the team at Oberer Homes can help. Contact us today to learn more!