Community gardens are gardens collectively maintained by the members of a community, either by tending a large garden together or maintaining individual plots within the same garden.
Their history is rooted in the late 19th century, when economic recessions motivated residents in urban communities across the United States to maximize use of shared spaces (such as vacant lots) in their neighborhoods to produce fresh food.
Today community gardens continue to drive food availability to those in need while instilling a sense of shared responsibility between neighbors, creating more resilient communities, providing shared green spaces to enjoy, and improving the overall quality of fruit and vegetables available to residents.
Let's look at 5 of the most active community gardens in Dayton, Ohio and how you can participate.
Quick Takeaways
Five Rivers MetroParks offers their own designated community garden areas and supports community gardening across the city of Dayton.
Dayton's Patterson Park neighborhood is known for its community gardens in shared park areas, as well as beautiful individual gardens tended by homeowners.
South Park Urban Garden, Dayton Urban Grown, and Zion Community Garden all work to provide fresh produce to Dayton residents and communities in need.
5 Community Gardens in Dayton, Ohio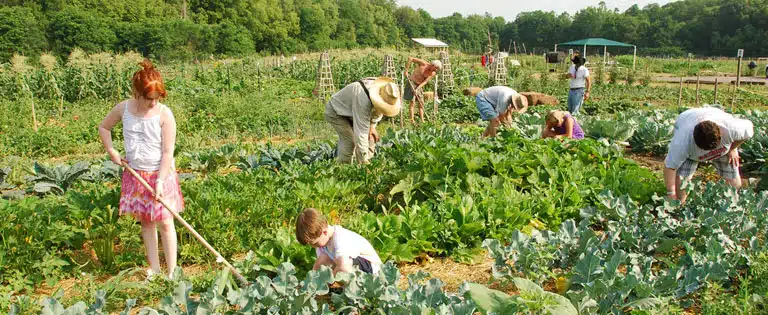 Five Rivers MetroParks has been supporting community gardening in the Dayton area for nearly 40 years, featuring designated garden areas in their own parks and supporting initiatives around the city to build community garden culture.
Garden plots at Five Rivers are available at the Possum Creek and Wegerzyn Gardens parks at an annual cost of $20 per 800 x 800 plot (from April-October). Wegerzyn also offers special organic plots, which must only use products from the Organic Materials Review Institute (OMRI) list.
Registration for Five Rivers MetroParks community garden plots begins in early April.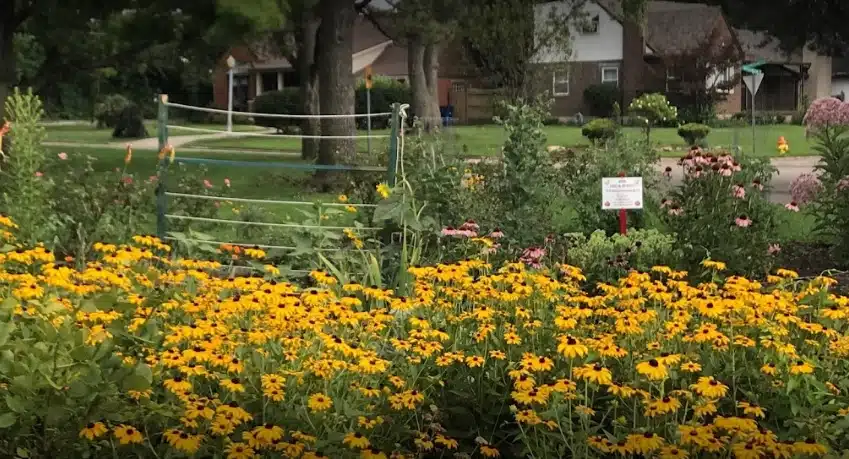 Dayton's Patterson Park neighborhood is a friendly and walkable part of Gem City where you can find blooming gardens in both shared green spaces (such as Jane Newcom Park) as well as on individual properties.
The neighborhood works together to maintain public gardens (like the one pictured above) and hosts an annual Garden Tour to showcase those tended by residents. If you'd like to get involved with Patterson Park's gardens, you can contact their civic association to learn more!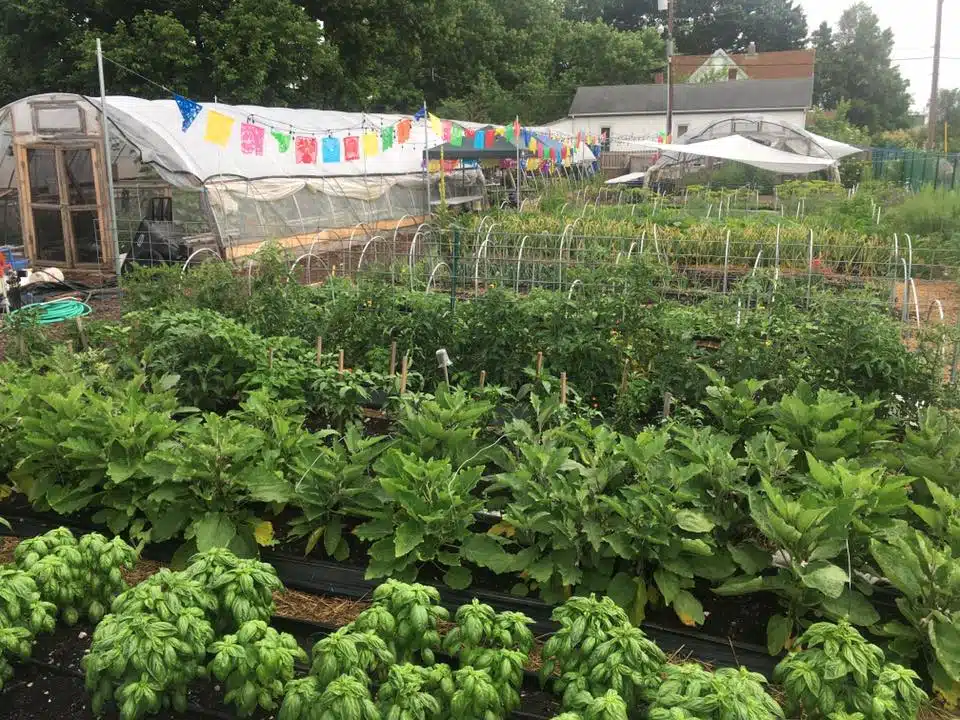 Dayton Urban Grown is an agricultural co-op that grows sustainably-produced vegetables and fruits and sells them to individuals, restaurants, and farmers markets around Dayton.
Their mission is to build a more resilient community in Dayton through agriculture, and they do so by training new farmers and working together with local organizations to make their produce available to the Dayton community.
If you're interested in ordering from Dayton Urban Grown you can do so on their website or at Second Street Market on Saturdays starting at 9am. To learn more about farmer training or otherwise participating in their co-op you can contact them at daytonurbangrown@gmail.com.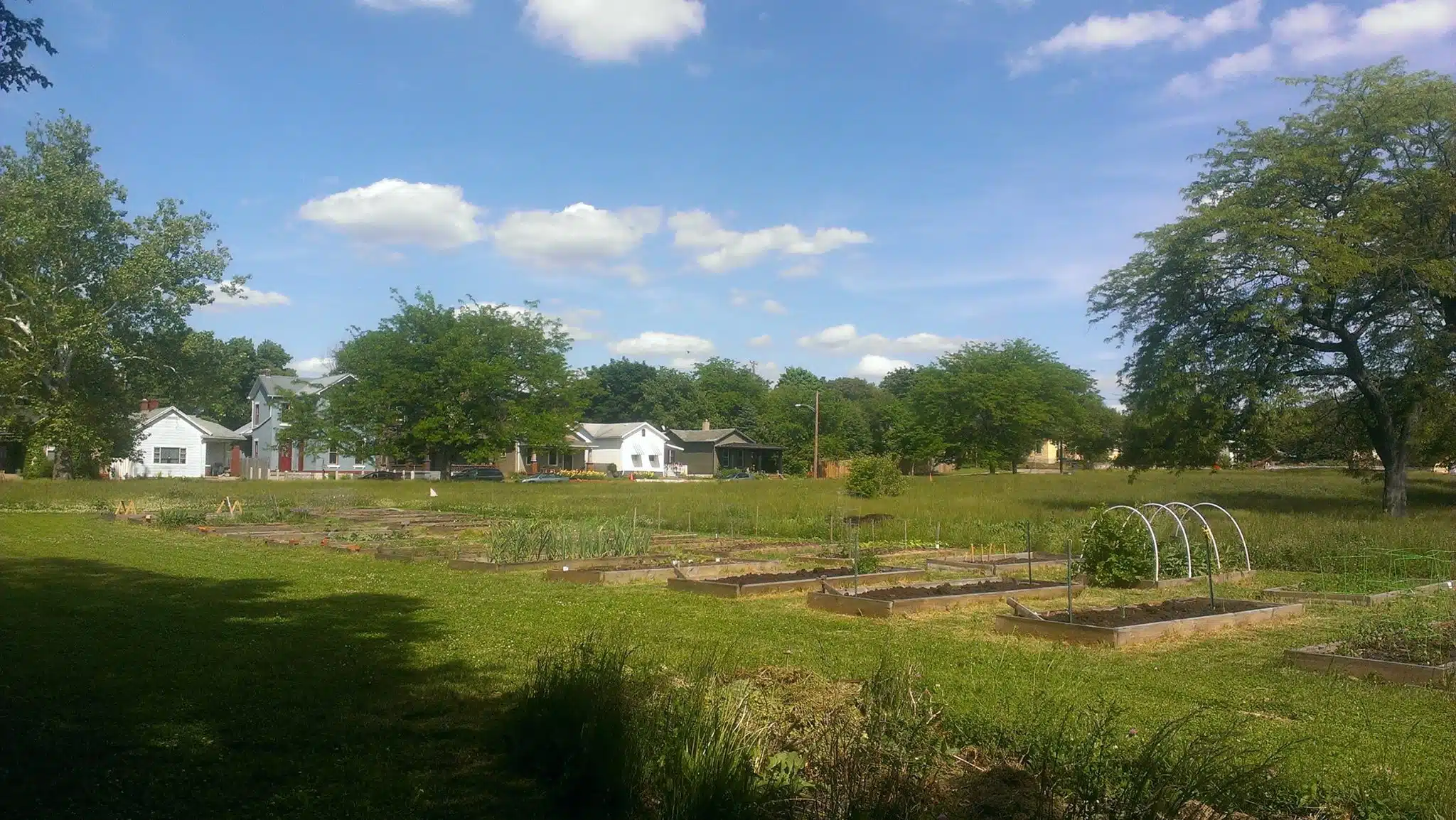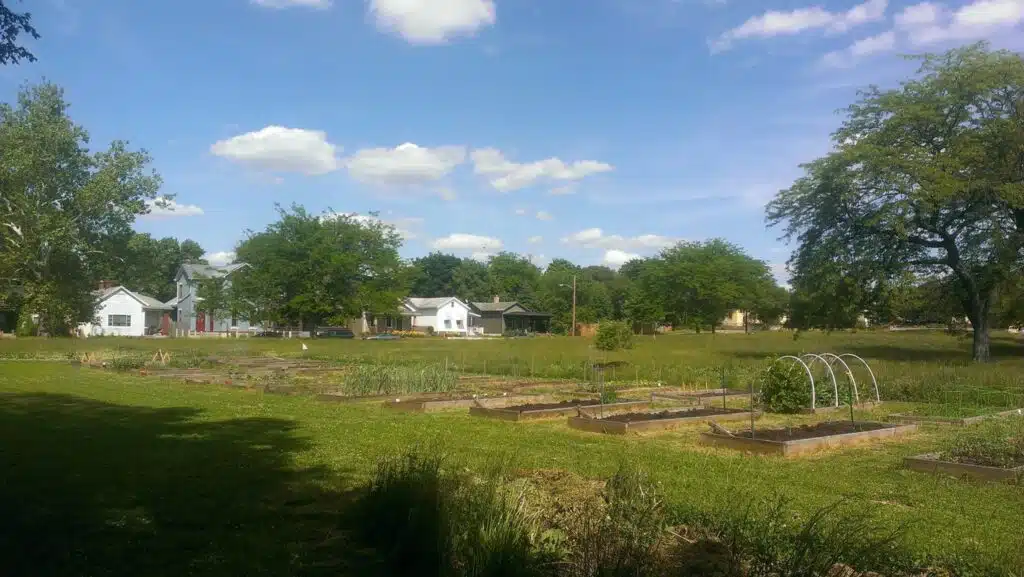 South Park Urban Garden (SPUG) is a community built and maintained garden that's currently undergoing growth and revitalization — it recently announced it had received a City of Dayton mini-grant to relocate and reconstruct the garden.
Planned efforts include new raised beds, picnic tables, soil, and a tool shed. If you're looking to get your feet wet with community gardening through some easy volunteer activities, South Park is a great place to try. They need help to get their new garden up and running, and every hour you volunteer there will help them earn a matching grant credit of $28.
To learn more about volunteer activities, contact SPUG at southparkurbangarden@gmail.com.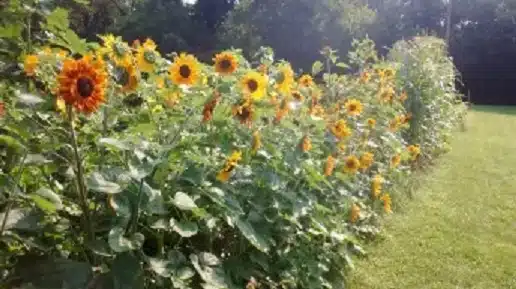 The Zion Community Garden is a ministry run by Dayton's Zion Lutheran Church and supported by the Five Rivers MetroParks community gardening program. It's open to both church members and community members at large, offering a way for the community to work together to provide fresh vegetables to those in need through the Dayton Food Bank.
Zion's community garden is now in its fifth year of operation, and has grown from just 25 plots in 2008 to 70 plots during the 2022 season.
Registration for a plot is available this year from February to April. You can sign up for a plot by contacting the garden coordinator at rbsroot@ameritech.net.
Moving to the Dayton area? The team at Oberer Homes can help you find (or build!) a home you love. Contact us today to learn more and start your search.