Gem City has an absolutely vibrant arts community, and if you're looking for an art gallery in Dayton, Ohio to visit, you'll have your pick of many! These 8 galleries support the commercial sale of work from local artists, feature museum exhibitions, and run programs that advance appreciation for the arts in the community. Trust us, you don't want to miss them!
8 must-see art galleries to visit in Dayton, Ohio
The Dayton Art Institute is the largest and longest-standing art gallery in Dayton, Ohio. It's really a museum with many galleries within it, encompassing 5,000 years of art history and including 27,000 objects from Ancient American, European, Asain, and African collections. The Dayton Art Institute hosts socials, classes, youth programs, and signature fundraisers throughout the year as well as private events such as weddings, parties, corporate meetings and more, making it the true cornerstone of fine arts appreciation in the Dayton area.
The Dayton Art Institute is open Thursday to Sunday, and admission is $15 for adults, $10 for seniors and military, and $5 for students and youth.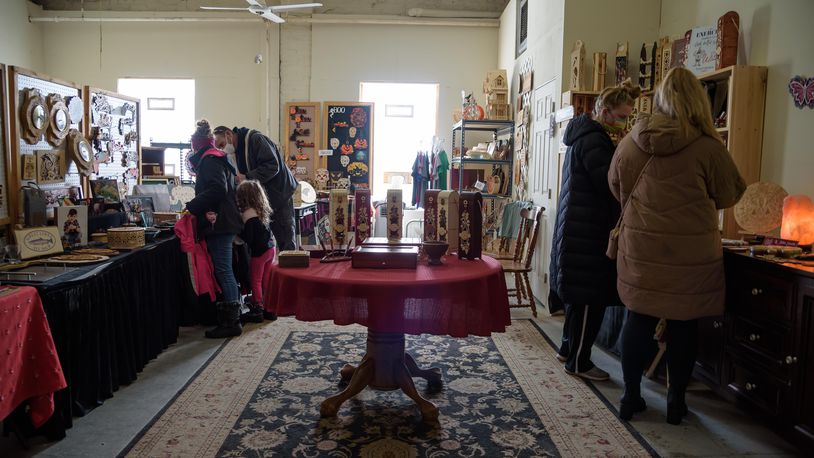 Front Street is Dayton's true hub of artist activity. Founded in 1965, it's the largest organized group of artists in the region. Its building in Downtown Dayton now features the work of more than 150 artists and artisans of all types, including painters, woodworkers, sculptors, textile artists, glass artists and more. Visitors are welcome to tour Front Street's galleries and workshops for a firsthand look at the artists' work and to buy pieces from them directly. It's one of the coolest and authentic art experiences you can find in Dayton!
Front Street is open 7 days a week to the public, although individual artists hold their own hours. Don't miss their special events, either, like the Market at Front Street or their monthly Art Hops!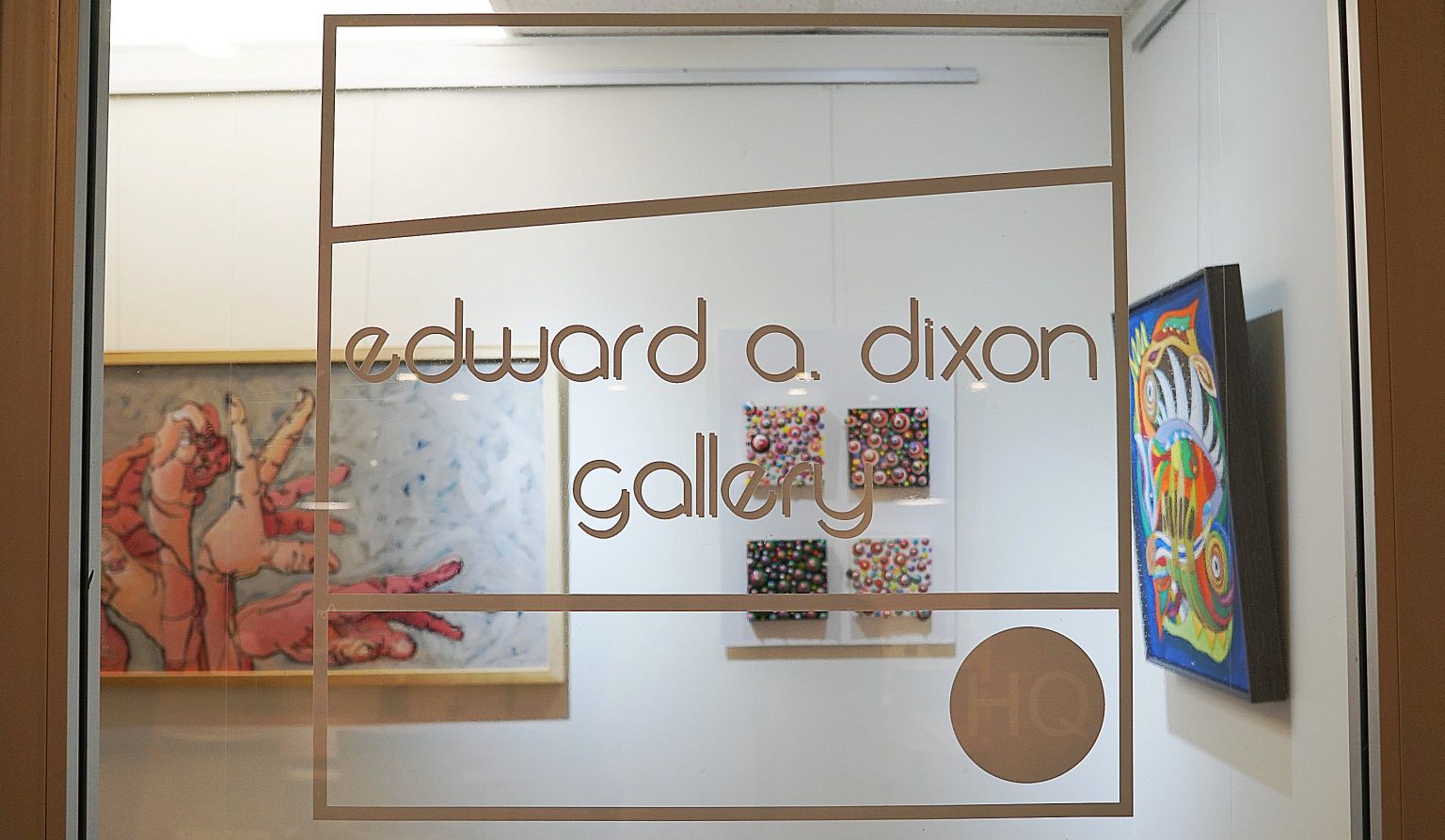 The Edward A. Dixon Gallery is one of Dayton's true commercial galleries, featuring exhibits and sale of fine arts pieces from around the world. The gallery features a diverse collection that includes contemporary, modern, experimental, and temporary styles. A list of current artists on display and photos of their work can be found on the gallery's website. You'll also want to check out their special exhibitions like the We're Doing it ALL Wrong® Art Exhibition, currently calling for submissions for its second year. It will run for one month and show pieces that spark dialogue around important issues like climate change, social injustice, technology, and more.
The Edward A. Dixon Gallery is open for public hours every Thursday from 12-5pm, but you can also visit by appointment to see the artwork on display.

Dutoit is actually part of the Front Street collective, but it's also known as one of the best individual art galleries in Dayton, Ohio. It shows a new exhibition every month (this month is Amanda Grieve's Brushstrokes), but also features work from more than twenty artists at any given time. You can browse tons of photos of their work right on the gallery's artist page.
Dutoit Gallery is open every Friday from 6-9pm.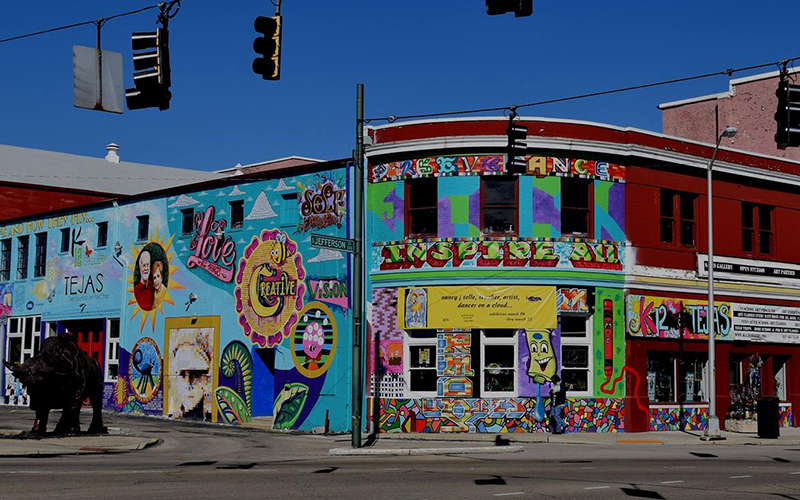 K12 Gallery & Teen Education and Joint Adult Studio (TEJAS) is one of the most unique art galleries in Dayton, Ohio (just check out its exterior!). It's a visual arts center that offers programs for experienced and aspiring artists of any age, including classes, camps, trips, and workshops. K12 & TEJAS features rotating exhibitions at their gallery location and has also supported the creation of more than a dozen public art murals on buildings throughout Dayton metro.
Core to its mission are the community outreach initiatives it continuously offers, which include programs for low-income students, adults with disabilities, prisoners, and youth on probation. Their efforts are not only meant to help the community appreciate art (which they do) but to change people's lives for the better.
You can visit their gallery Monday-Friday from 9am-6pm or Saturday 10am-2pm.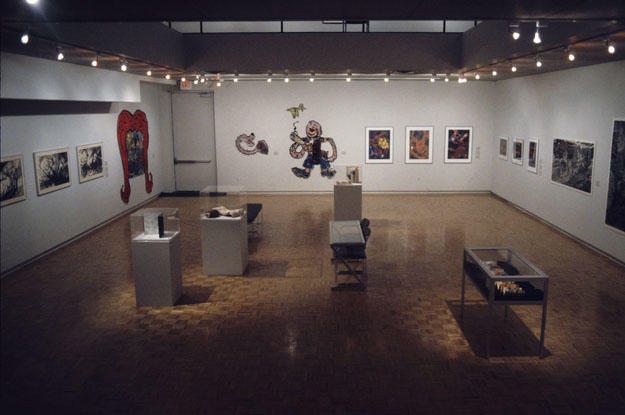 The Robert & Elaine Stein Galleries at Wright State University serve as an educational art resource not only for Wright students but the entire Dayton community at large. The gallery exhibits contemporary art from many mediums and hosts workshops, speaker events, and educational programs throughout the year. The space itself is open and expansive, featuring six galleries total. Best of all? It's free and open to the public five days a week (Tuesday-Saturday) and during its special events.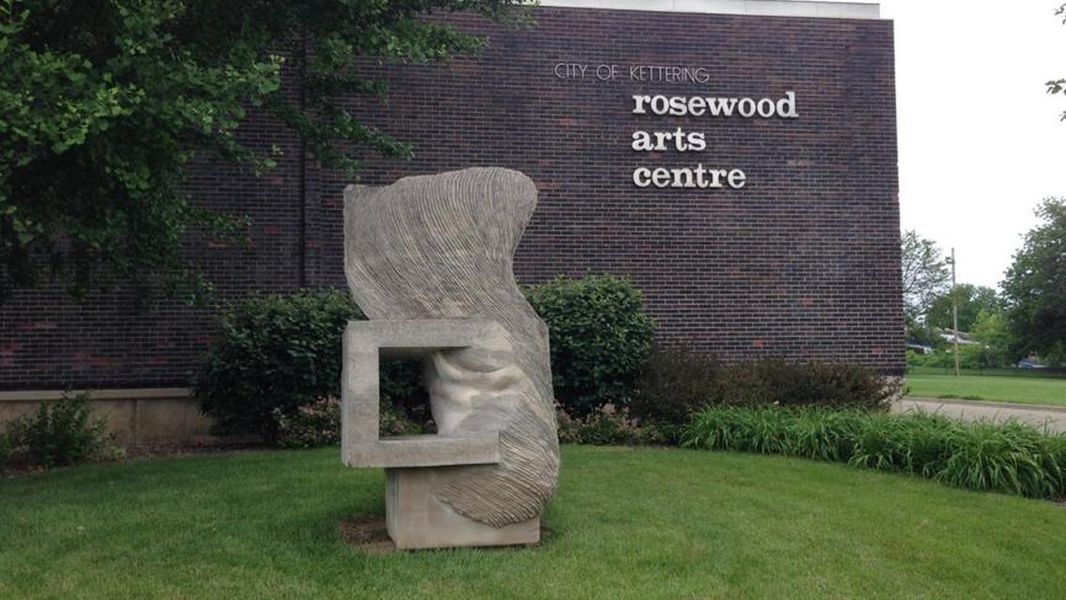 The Rosewood Arts Center in Kettering features a gallery that exhibits contemporary art from local, regional, and national artists. It's exhibition space shows four group exhibitions and eight solo exhibitions each year (you can learn more about past and future exhibitions here) including its current Works on Paper, which features 54 works from 44 artists selected from 200+ submissions. In addition to exhibitions, the Rosewood Arts Center runs community programs like the Rosewood Book Club (in partnership with the Dayton Metro Libraries), Art Lunches for artists and enthusiasts in the area, and Yoga in the Gallery.
Rosewood Gallery is open Monday-Saturday and is closed on Sundays.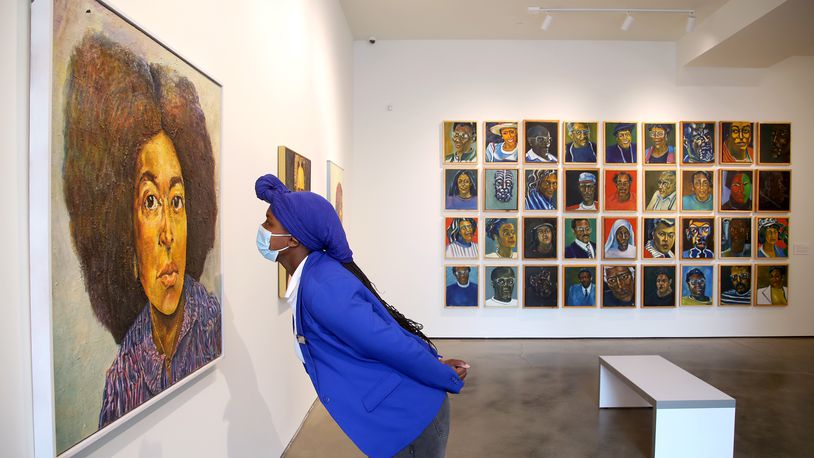 The Contemporary Dayton was founded in 1991 by a group of Dayton artists who saw a need for more community engagement around visual art in the community and interaction between artists in the area. Since then it has been a leader in contemporary art exhibitions, featuring 12 to 18 each year (check them out here). The Contemporary stays true to its mission to engage the community by hosting educational programs like artist talks and workshops as well as their Annual Art Auction, which raises funds to support future programs and local artists.
The Contemporary Dayton is open Wednesday through Sunday, with extended hours on Dayton's First Fridays.
If you're moving to the Dayton area, Oberer Homes can help you find the home that's right for you. Contact us today to get started!