Are millennials buying homes? It's a question the real estate industry has been paying close attention to for well over a decade — since millennials aged into homebuying.
It wasn't a total surprise when they were slower to buy homes than the Gen Xers and Boomers who preceded them. At first, the Great Recession and higher amounts of student loan debt kept them from being able to save for a down payment.
Then, it became clear that millennials were waiting longer than previous generations to get married and start families. That meant even as they advanced in their careers and made more money, they remained in no rush to buy homes of their own.
Finally, though, the tide is turning. According to research by the National Association of Home Realtors, millennials now make up the largest share of homebuyers at 43%.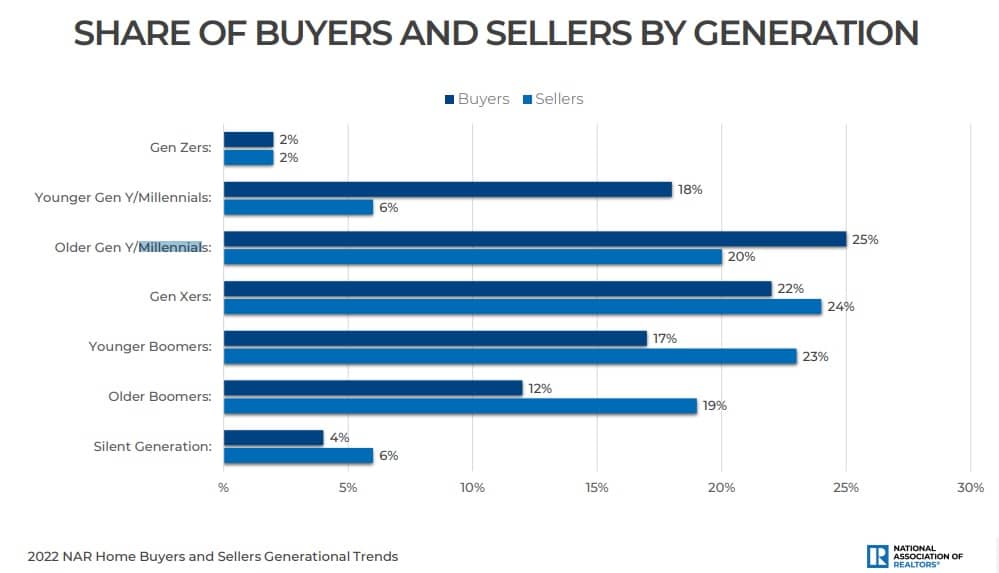 Builders, sellers, and real estate agents alike need to know what the millennials are looking for in their new homes if they want to succeed in the market for 2022 and the foreseeable future.
In this article, we'll look at the top features millennial homebuyers want — from initial listing to the home they end up choosing as their own.
Quick Takeaways
Affordability is paramount to millennials as it relates both to monthly mortgage payments and down payment options.
Technology is threaded through millennial home buying priorities: Online listings, modern eco-friendly design, and smart home features are a few examples.
Millennial homebuyers want access to outdoor green spaces, whether it's on their own property or shared spaces like parks and trails.
6 Things Millennials Look for When Buying Homes
Affordability
Unlike generations before them, a home loan isn't typically a millennial home buyer's first time taking on significant debt. Experience with student loans taught them not to agree to a bigger monthly payment than they can comfortably handle, so they're looking for homes that have the features they want at a price tag they can afford.
They're also looking for more budget-friendly options when it comes to down payments. Rather than wait longer to buy while saving the traditional 20%, millennials are taking advantage of first time home buyer programs, FHA loans, and other financing opportunities that require as low as 3-5% down at the time of purchase.
Technology-driven convenience
Millennials start their home buying process online. Rather than approach their real estate agent with a list of features they want in a home, millennials are coming to the table with the actual homes that they want.
For homes to be visible to millennial buyers, they need to be listed on sites like Zillow, Realtor, and Redfin with quality photos, full pricing information, and even 3D tours (like the one linked below from Oberer).
To boot, millennials want the convenience of digital communication channels with their agents and lenders so they can easily ask questions, inquire about new listings, and get updates on the status of their offers.
Great location
Right now, many millennials are in the midst of raising families. They're looking for new homes in suburban areas that have plenty of space but close enough proximity to the city for an easy commute. Of course, this isn't a blanket generalization — some millennials (like any generation) have other preferences and seek more rural or urban environments.
The common thread across millennial homebuyers, however, is their focus on the entire living experience. They're not just looking for the best house — they're looking for a community and access to the businesses, entertainment, and other amenities that enrich their lives.
It's no surprise, then, that as millennials make up a larger share of homebuyers, we're seeing a surge in new construction homes located in formal communities and pocket neighborhoods that encourage high levels of community engagement and activity.
Environmentally-friendly features
Environmentally-friendly features are becoming more prevalent in both new construction and existing home renovations. Millennial homebuyers are the first generation to really place it at the top of their priority lists, looking specifically for homes that meet this eco-friendly criteria.
Eco-friendly features include things like high-performance windows, metal roofing, and solar paneling — all of which contribute to better insulation and lower heating costs. Recycled building materials (like wood, steel, etc.) are also gaining popularity to promote better home sustainability.
Outdoor spaces
Even city-dwelling millennials are making outdoor space a must-have. Today, we know that both mental and physical health are closely connected to exercise and time spent outdoors. It's something many millennial homebuyers aren't willing to compromise on — they want access to green space whether it's in their own backyard or shared parks and walking trails nearby.
In response, private communities and public municipalities are prioritizing the development of green spaces for residents. It's an amenity you'll find in most new construction neighborhoods, and in the Dayton area, Five Rivers MetroParks also provide a plethora of natural terrain to explore (see Dayton's scenic RiverScape pictured below).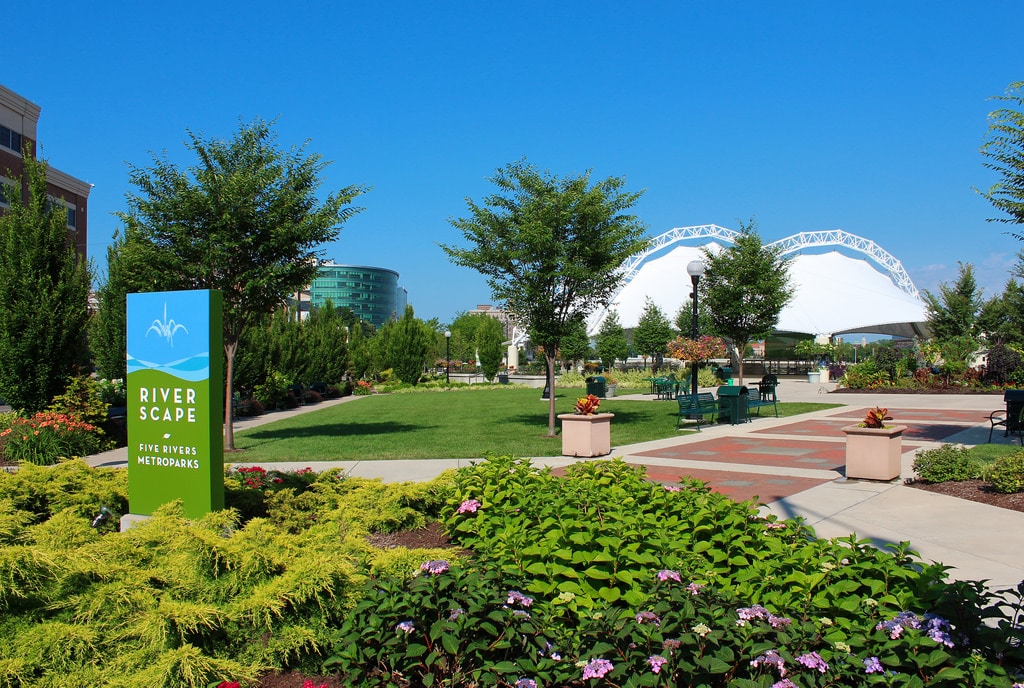 In addition, millennial homebuyers are looking to make the immediate outdoor areas of their homes (patios, decks, etc.) extensions of their indoor living space. Homes with outdoor amenities like paved patios, electrical hookups, outdoor fireplaces, or even outdoor kitchens have an advantage on the market.
Smart home technology
Smart homes have built-in automation features so that things like lighting, temperature control, security systems, and entertainment systems can be controlled remotely from a phone or computer device. More and more, these features are being built into new construction homes, and they're something millennials increasingly look for in new homes they're buying.
Because these features can be expensive to install after the fact, a home that already has them up and running is an attractive option for millennial buyers.
Moving to Dayton?
Dayton and its surrounding areas are great places to live and work for millennials and homebuyers of any generation. Known for its affordability, unique neighborhoods, top-quality park system, rich culture and more, you'll love exploring all that Gem City has to offer.
Oberer Homes can help you find (or build!) a home near Dayton that you and your family will love. Contact us today to learn more and get started!