For most families, the living room is the heart of the home. And in any room, paint color helps determine how we feel when we spend time there. The paint you choose also contributes to your overall design scheme, and it's an important foundational choice for planning your home decor. Last but not least, if you're planning to sell your home, paint impacts how buyers feel when they walk through each room.
Just like every other home trend, popular paint colors change with the times. In this article, we'll focus on the living room. Let's look at 5 of the best living room paint colors for 2022.
Let's Talk About Paint: Why it Matters and How it Increases ROI
If you're looking for a quick and effective boost to your home's appearance and value, a fresh coat of paint is it. Paint is cost-effective to purchase and outsource, and it's also a fairly easy DIY project for anyone willing to take it on.
Paint can totally transform the look of the room, set its tone, and make your home feel more welcoming to both guests and potential buyers. The financial boost it brings should not be underestimated, either — on average, interior paint alone can yield a whopping 107% ROI as it relates to home value.
5 of the Best Living Room Colors for 2022
Spoiler alert: earthy tones totally dominate the list of best living room paint colors for this year. Sages, beiges, creams, dark blues, and burnt oranges are all the rage right now, complementing the rustic, natural styles dominating the world of home decor.
Sage green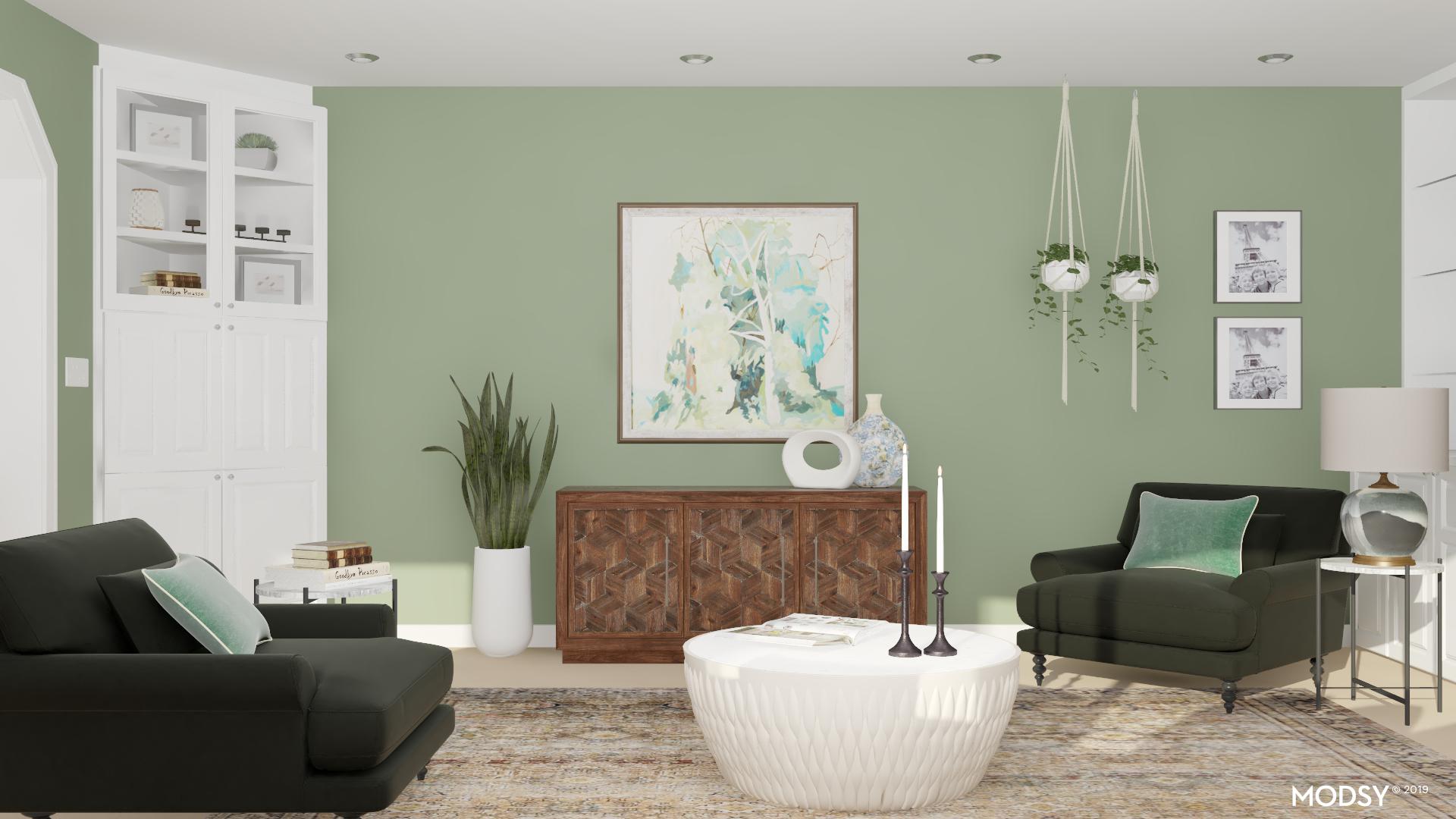 We'll start with the color at the top of just about every list this year — sage green. Sage is a muted, relaxing green shade that almost has the power of a neutral because it goes well with so many accent colors.
It also pairs with the textured accents (like grainy wood and stone) popular right now, as well as living room plants (real or artificial!) like fiddle leaf figs, spider plants, or snake plants.
Creamy white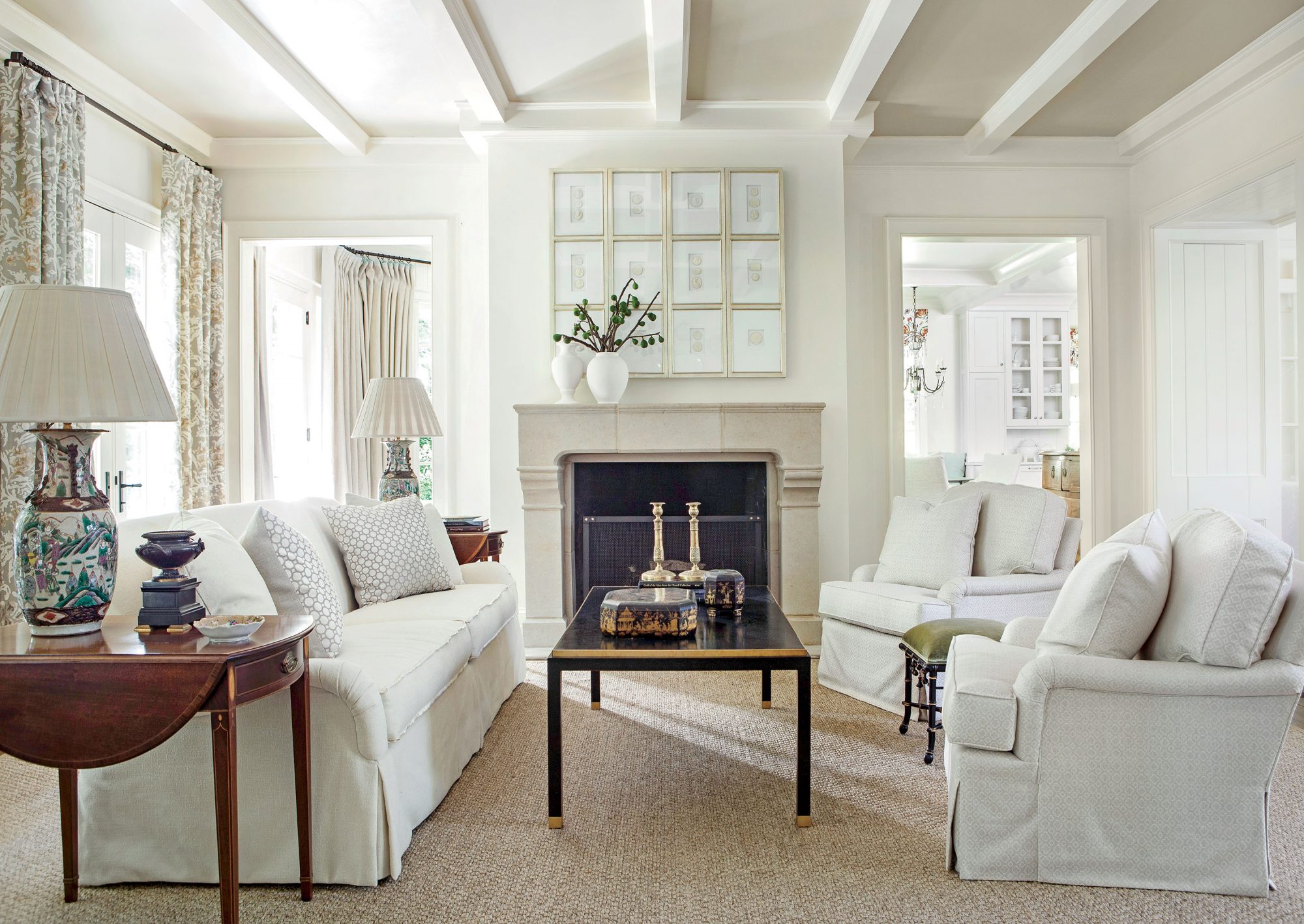 Creamy white is perfect as the ultimate neutral that still feels homey. Cream colors provide a clean backdrop and welcome warm accents to complete the room. If you're a person who likes to change up decor often, cream is a great choice since it goes with so many different palettes.
If you're planning to sell your home, cream is also one of the best ways to go — it allows your potential buyers to envision exactly how they would design the room to make it their own.
Navy blue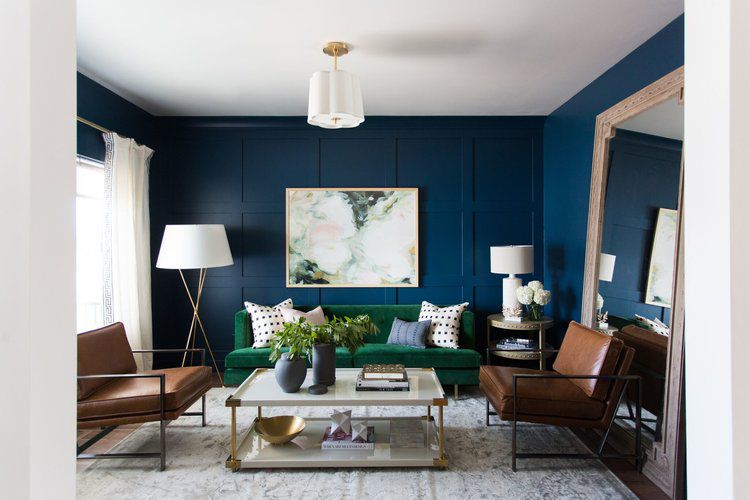 Navy blue qualifies as earthy while still offering a bit more boldness and pop than many of the other colors on our list. Navy definitely has a darker vibe, but can easily be brightened up with complementary accent colors like blush pinks, sunny yellows, or even purples and reds.
Navy is one of the most timeless colors on our list — it's popular with the natural decor themes of 2022 but has easily fit in with the styles of previous years and decades. If you're looking for a color that will stand the test of time, navy might be the choice for you.
Greige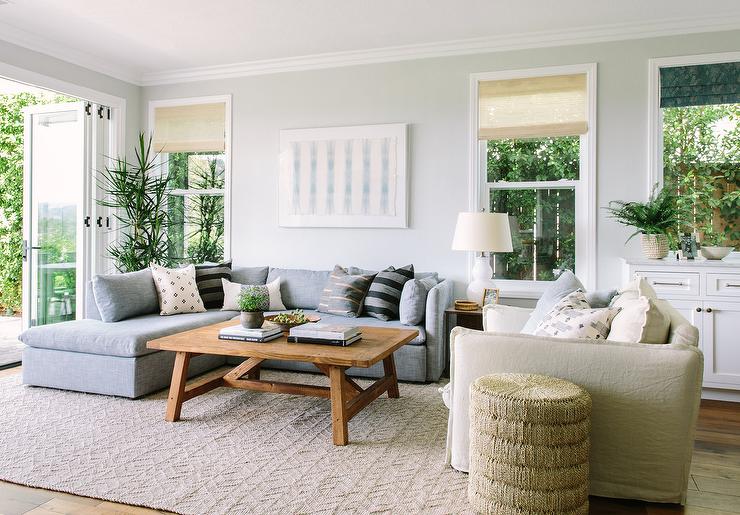 Greige is a fairly new color popularized in the past few decades as a trendy combination of gray and beige. It's the best of both worlds when it comes to home decor — it goes with both warm and cool color palettes, meaning you can totally change up accents without having to repaint the walls.
Even within the greige family, you can find shades that lean a little more gray or a little more beige, and again the best shade really just comes down to preference.
Terracotta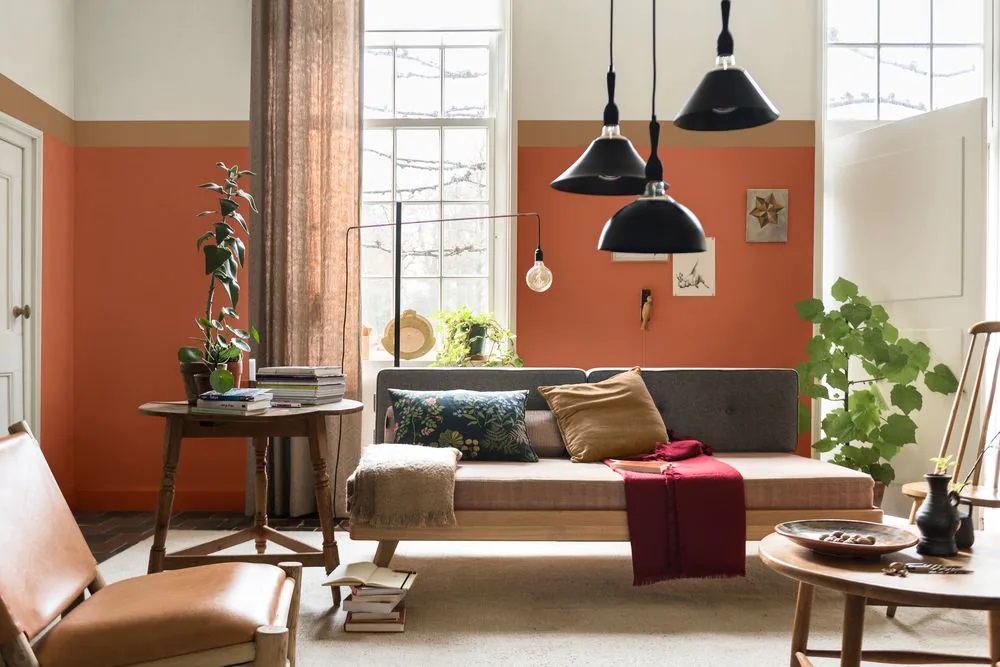 Terracotta is a burnt orange color with a decidedly southwestern, outdoorsy feel. It pairs well with every other color on our list and definitely offers the boldest accent to a living room of any other we've colored.
Of note, terracotta as a paint color is probably best saved for cases where you're not selling and simply looking to change up the look of your space. While it's a popular color, it won't be a hit for everyone (no color is) and you don't want to turn off a potential buyer by going bold if they prefer a more neutral look.
That said, if you're staying put and you love the look of terracotta (we sure do) — go for it!
In Summary
It might seem like neutrals are the name of the game when it comes to the best living room paint colors in 2022 — and for the most part, they are. But overall decor styles aren't neutral or boring at all! Textures, patterned accents, wallpaper (yes, you read that right!), furniture accents, and bringing the outdoors in with plants and greenery all contribute to building living room spaces that feel interesting and complete.
Looking for your perfect home in the Dayton area? Oberer Homes can help you find (or build!) a home you'll love. Contact us today to get started.