Homeowners spend lots of time thinking about paint colors for living rooms and bedrooms — but what about the bathroom? Your bathroom is a place you spend time getting ready for your day or unwinding after a long one, and the paint color you choose contributes to its overall ambiance.
In 2022, homeowners consider the best bathroom paint colors to be those that contribute to a feeling of peace and calm. But that doesn't mean boring! From neutral beiges and whites to bold blacks and jewel tones to earthy blues and greens, the list that follows is full of bathroom paint color options to choose from for creating a unique space you'll love.
Choosing a paint color: Where do you start?
Popular paint companies like Behr or Sherwin-Williams have thousands of shades to choose from. Even if you have some ideas for what you like, choosing the best bathroom paint color for your space can feel overwhelming if you don't narrow down your options.
There are a few things you can consider before you look at actual paint colors to help guide you in the right direction.
Room size
Paint can impact how big or small a space feels (as visualized in the image below). Darker colors make a space feel smaller, while lighter colors make spaces feel bigger and more open. As you begin to think about paint colors for your bathroom, consider its current size and how the color you choose might affect it.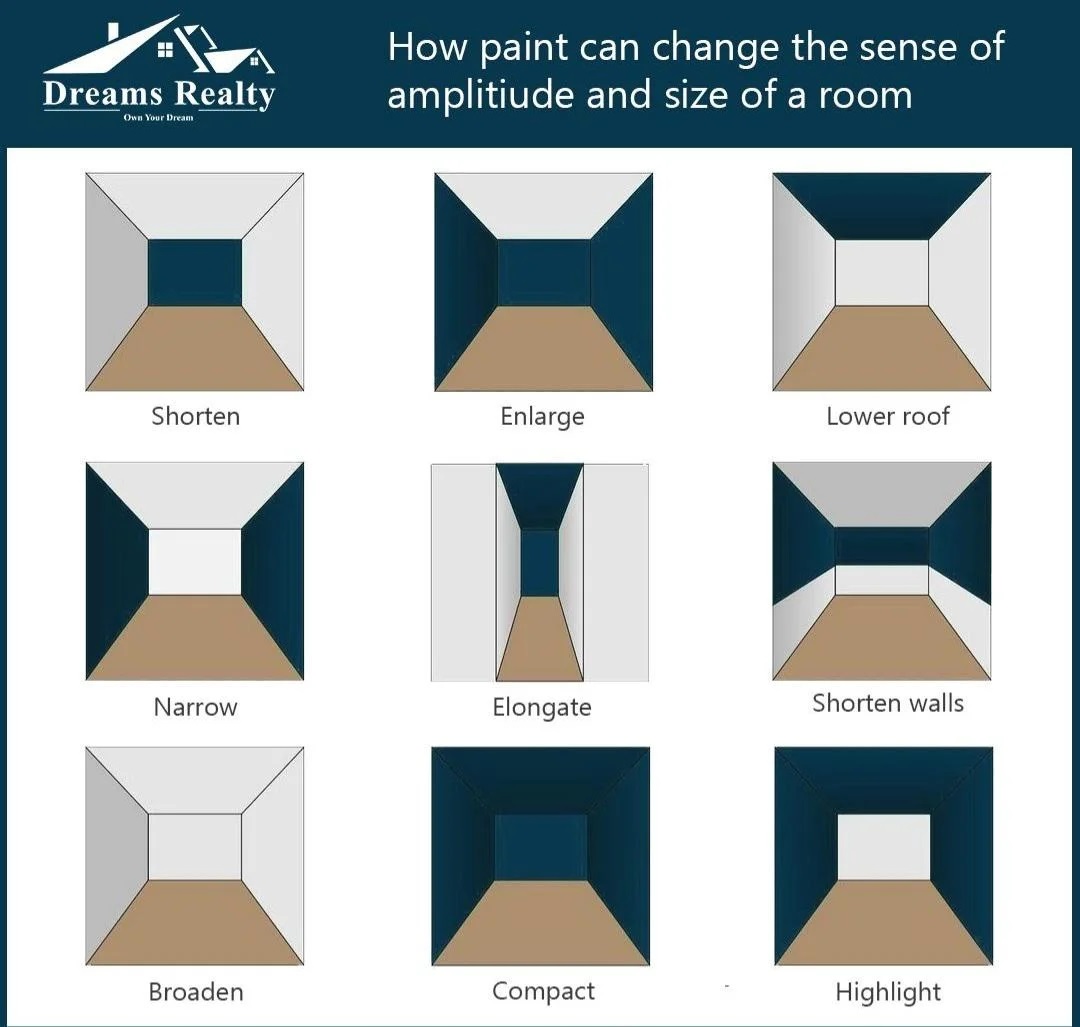 If your bathroom is already on the small side, for example, you might want to choose a light neutral to make it feel more spacious. If you have a large bathroom, a darker, bold shade might be a good choice to tie the room together.
Mood and aesthetic
Paint plays a big part in setting the overall mood of any room. If you're thinking about a certain aesthetic theme (for example, beachy or modern), you'll want to choose a paint color that helps contribute to it.
While it may feel natural to choose paint color before anything else, it may be a better idea to think about your desired overall look before you choose specific shades for the walls.
Fixtures
Unless you're doing an entire bathroom remodel, there are certain fixtures that can't be changed — shower tile, for example, or the hardware on your sink and shower. Consider how the paint color you choose will match with these more permanent fixtures.
If your tile is a bright color, for example, you might want to offset it with a neutral color on the walls. If you've got all-white tile and fixtures, maybe you want to go bolder with paint.
6 Best Bathroom Paint Colors for 2022
Bold black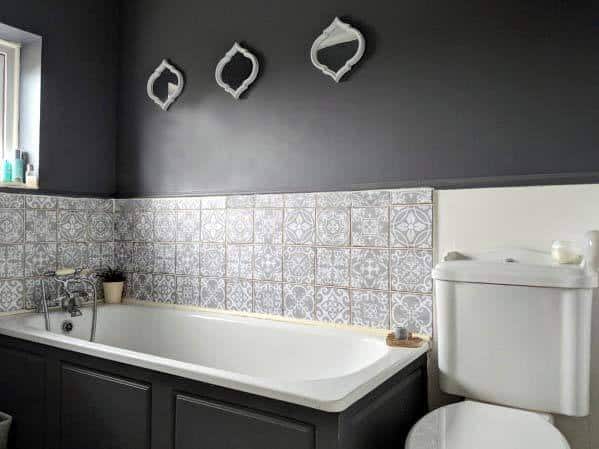 While black and white bathrooms are a traditional favorite, black typically took the backseat as the secondary color. In 2022, homeowners are getting bolder with black paint on the walls, black cabinets, and even black bathtubs and other fixtures. Black paint definitely does not equal dark and gloomy — instead, it can give your bathroom a sleek and modern look.
Soothing blues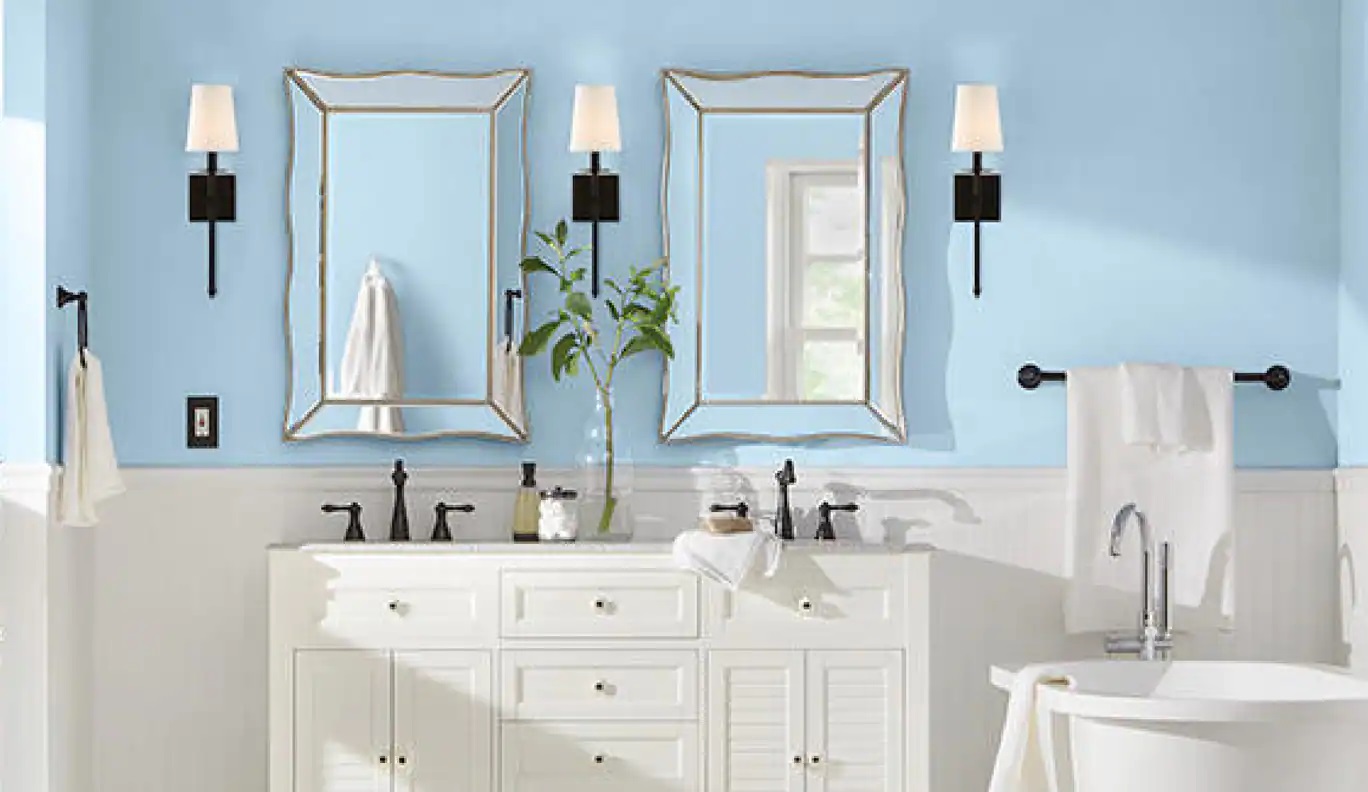 Blue has long been considered one of (if not the singular) best bathroom paint color as blue tones are generally known to be calming and soothing. This year is no exception — blue bathroom walls are still very much in, although the shade of choice may differ by individual preference. Light blues, cerulean, navy — they all make for a relaxing bathroom space.
Earthy greens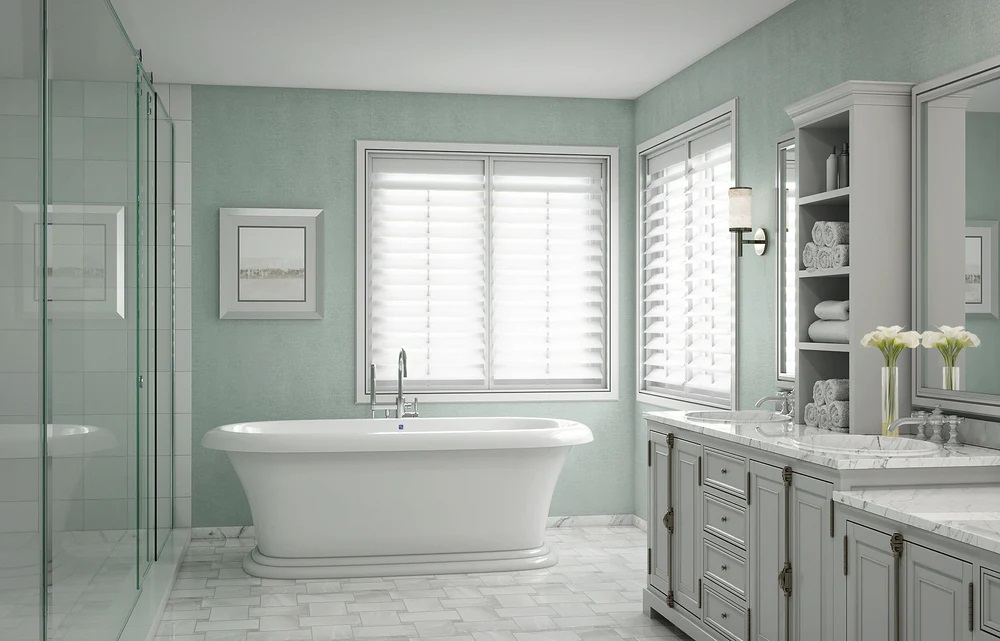 Earthy green tones like sage are all the rage in bathrooms right now, part of the larger trend of bringing nature (or at least the feel of it) indoors. Like blue shades, green is known to be a calming color, so it's no wonder many homeowners also make it their choice for bathroom paint color. Greens go well with white fixtures as well as natural grainy wood (also popular right now in kitchens and bathrooms).
Beige neutrals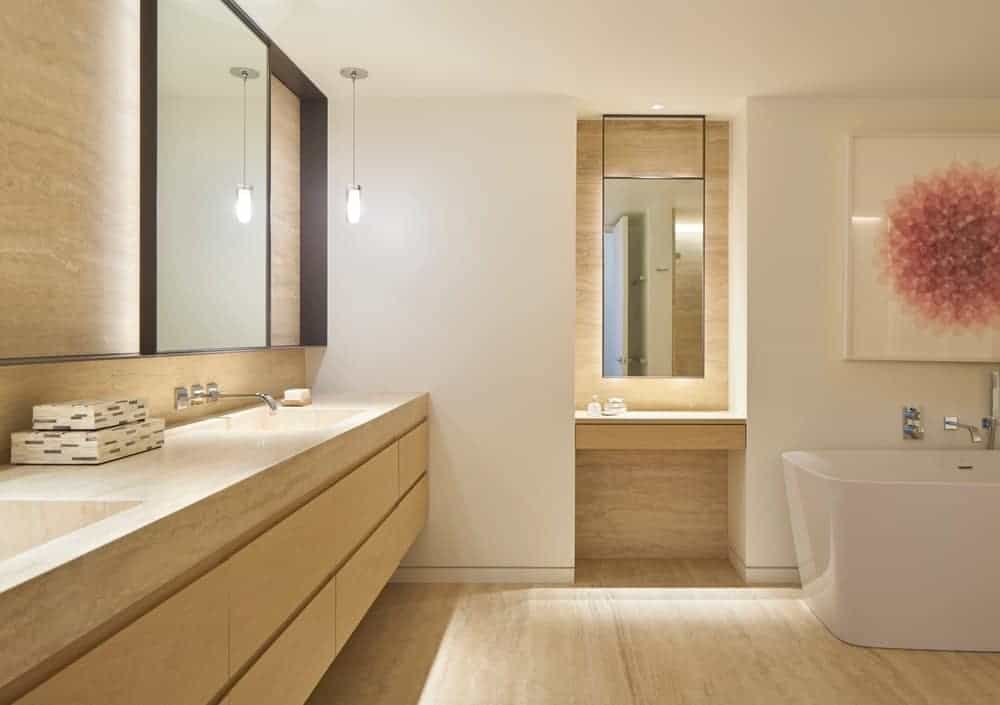 You really can't go wrong with neutrals — the perfect complement for a minimalist bathroom look. Beige still provides a warm color palette while also serving as a blank canvas to build on with complementary decor or secondary paint colors. Beige also pairs well with white or natural wood, and it shares the down-to-earth feel that many green shades give off.
Bold jewel tones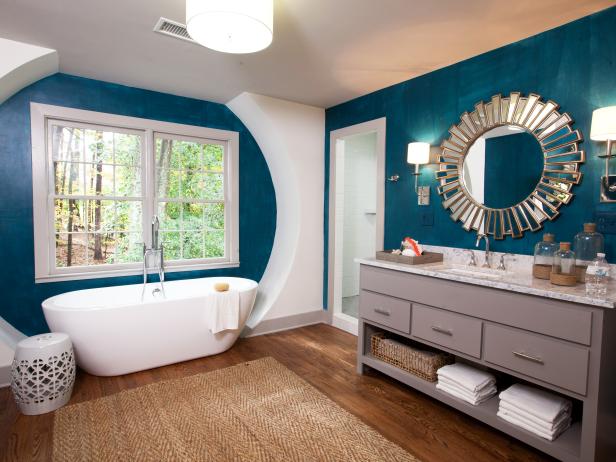 Jewel tones such as emerald, turquoise, and purple are a fun way to bring a pop of color to an otherwise simple space in your home. Because bathrooms are typically smaller than other rooms, they can be a great space to experiment a bit with color without feeling overwhelmed.
Clean white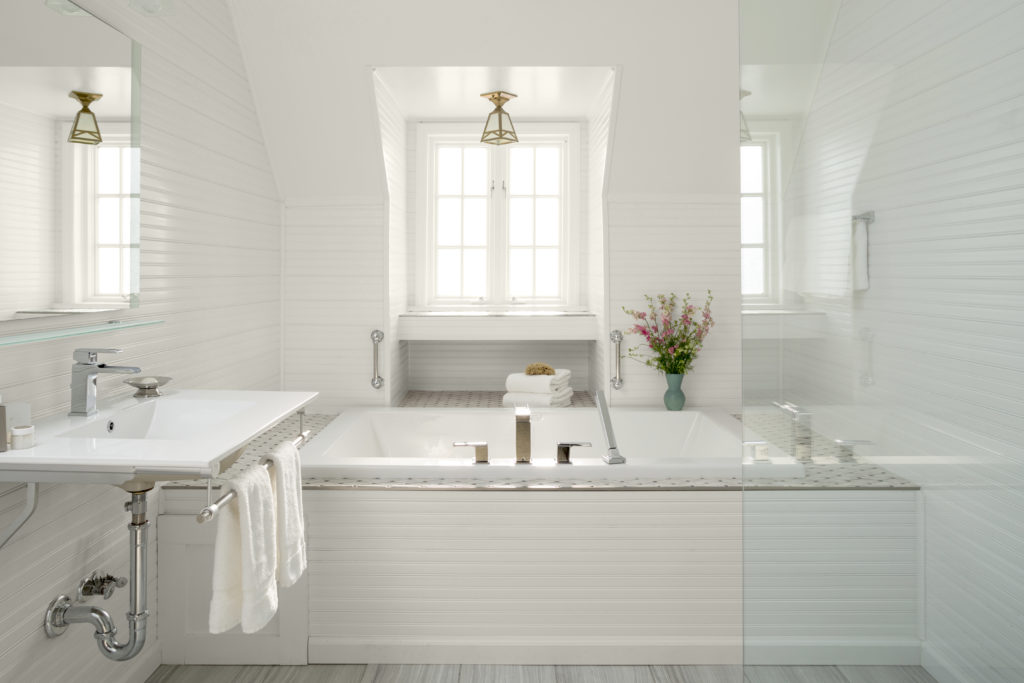 White paint is especially popular with white fixtures, giving bathrooms a clean look from top to bottom. And while white may seem boring or simple at first thought, it sets the perfect stage for bolder accents of any color, especially plants and other earthy additions that are on trend.
Build a Custom Home of Your Dreams
Paint is just one of the many finishes you can choose for a custom home built by Oberer. Contact us today so we can help you find a home you love in the Dayton area!