Your bedroom should be your at-home oasis — a place where you love to spend time, relax, and decompress from the stresses of everyday life. Believe it or not, your bedroom paint color is a big contributor to how you feel when you hang out there. Paint color sets the mood for a room and is often the inspiration for the entire room's aesthetic.
This year, in alignment with larger home decorating trends, earthy hues are all the rage when it comes to bedroom paint colors. We've put together a list of some of the most popular choices out there today to inspire you as you choose the perfect color for your own space!
Quick Takeaways
Familiar favorites like sage green and medium blues will continue to be popular bedroom paint color choices in 2023.
Neutrals like cream, white, and beige provide a blank canvas for homeowners who like to change up decor fairly often.
Surprise colors on the list include terracotta, lush pink hues, and dark bolds (even black!).
7 of the Best Bedroom Paint Colors for 2023
Earthy greens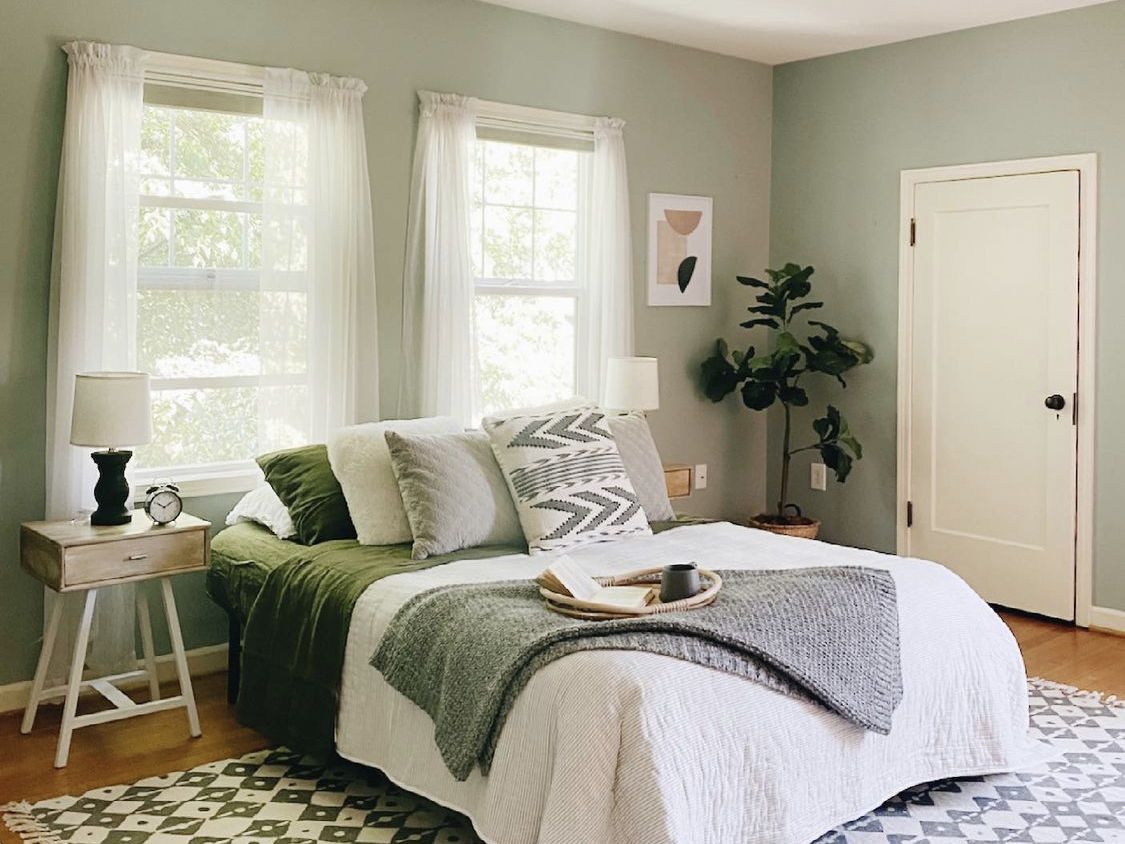 Earth tones are more in than ever right now, and sage green tops the list. It's a favorite paint color for many rooms around the home, and the bedroom is no exception. Green hues are versatile — they pair well with the grainy woods and other textures that are also currently on trend, and of course go with the natural greenery many are using to bring the outdoors in.
While sage may be the top choice right now, bolder green hues like emerald and jade are also popular options.
Soothing blues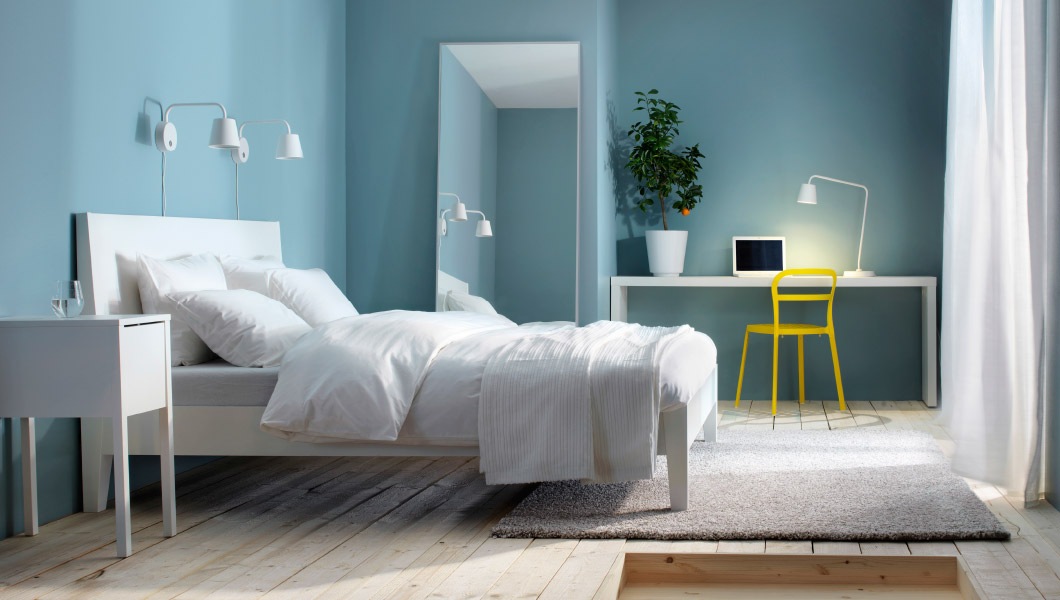 Blue is often considered the most relaxing color and for good reason — something about a soft blue hue is quite calming. It seems that blue never loses its popularity, either. In 2023, it's still a bedroom paint color homeowners love, with most choosing soft, medium tones like cornflower or azure rather than bolder royals or pastel shades.
Blue goes especially well with clean white linens and decorative accents, creating a crisp and clean look that's sure to make your bedroom feel like a haven.
Terracotta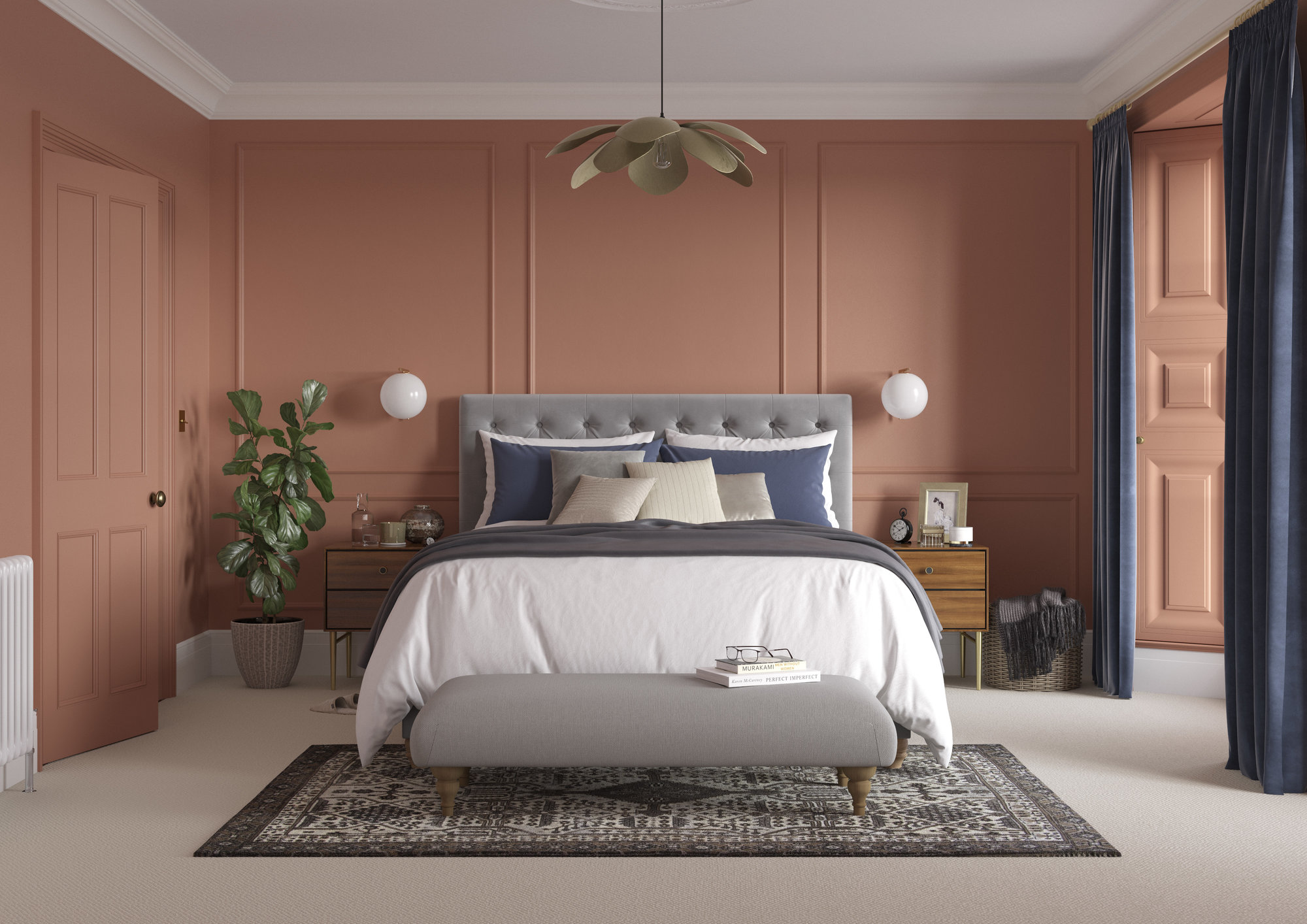 Terracotta is a surprise shade that's showing up this year as a popular paint color choice for homeowners. And while it may be more easily pictured as an accent in places like the kitchen or bathroom, terracotta is making a run as a top bedroom paint color in 2023.
It's a bit bolder than other earth tones, but it can be easily balanced with natural greens and calming neutrals like white or beige.
Cream and beige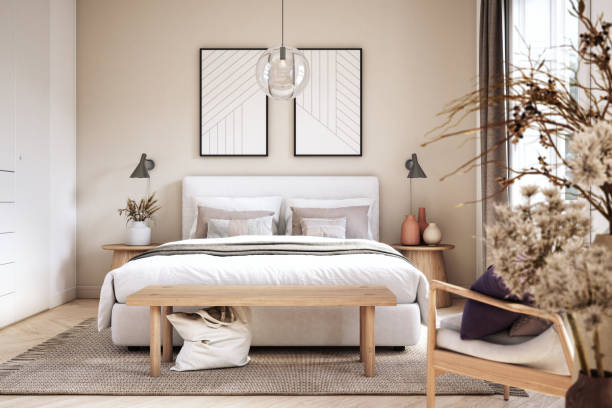 Cream and beige are timeless neutral choices that never go out of style. They pair perfectly with the natural, outdoorsy aesthetic so popular in bedrooms right now — but that's certainly not all. Cream or beige paint is a versatile blank canvas for the homeowner who loves to switch up their decor often or try out different accent colors around the room.
And if you prefer a clean, simpler look in the room, cream and beige can be paired together on their own to create homey-feeling spaces.
Lush pinks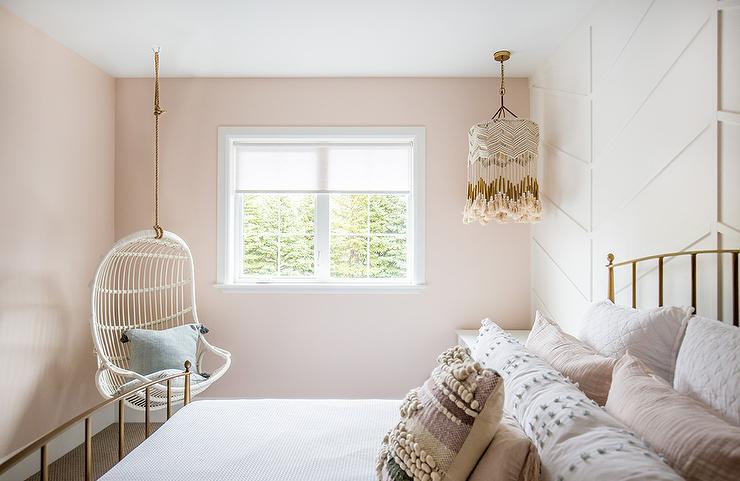 Like terracotta, pink comes as a bit of a surprise, but it's emerging as a favorite bedroom paint color in 2023. It's definitely not for everyone, but before you dismiss it, consider soft pinks like blush or champagne pink in a new light — they can be the perfect soft pop of color against neutral accents like white, cream, and beige.
Soft pink is also a great choice if you're looking to create a room that feels more luxurious — something about it creates a lush atmosphere.
Crisp white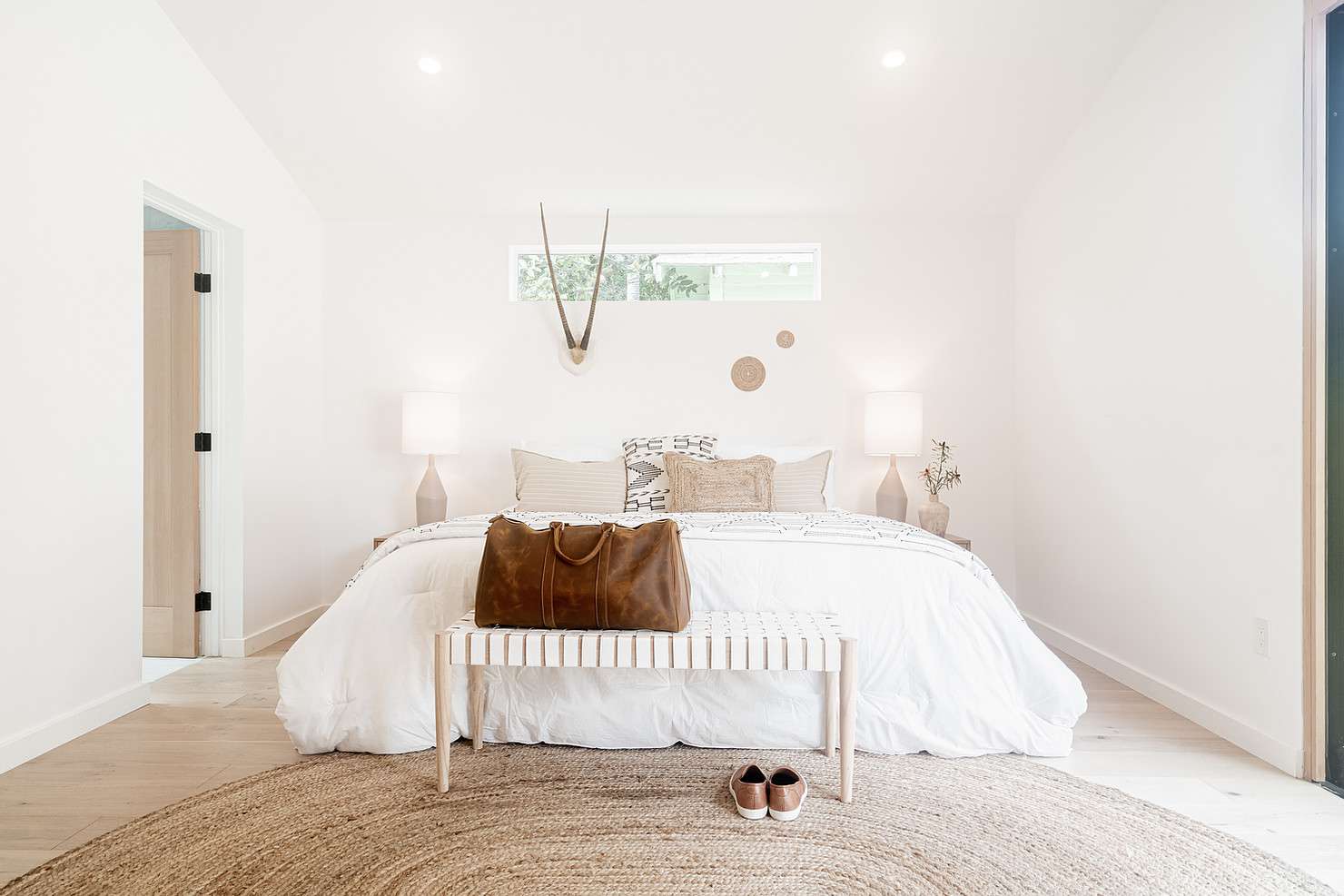 Boring, shmoring — crisp white is a look all on its own. If your home is free of little ones and furry companions, white might be just the bedroom paint color choice for you. It creates a clean, crisp, minimalist vibe that makes it feel like the hustle and bustle of daily life has to be left at the door.
Like cream and beige, white is also a blank canvas that can be easily accented by changing colors or decor aesthetics over time.
Darker bolds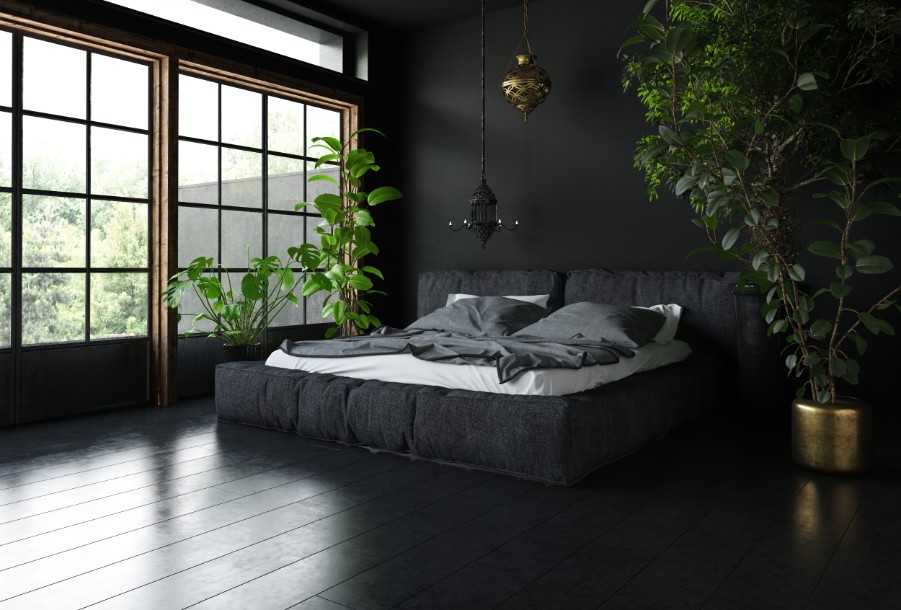 Last but not least, darker bolds are emerging as an unexpected winner for best bedroom paint color in 2023. If you're feeling really bold, you can go right for black, which can feel just as crisp and clean as its white opposite.
And even though it may seem extreme at first thought, when black paint is accented with the right supporting decor it can feel perfectly cozy in its own right.
Moving to the Dayton area?
Dayton and its surrounding suburbs are great places to live and work. If you're moving to the area, Oberer Homes can help you find (or build!) a home you'll love. Contact us today to get started!