Across the United States, potential homebuyers are facing one of the most competitive housing markets in recent history. Historically low interest rates in 2020 and 2021 encouraged potential homebuyers to officially go on the hunt for a new home.
While those rates have normalized in recent months, demand has remained high. Couple that with low inventory and building supplies shortages, and we're still seeing average year-over-year home prices on the rise in most places.
According to the Zillow Home Value Index, average home value across the U.S. is up 19.8% compared to this time last year.  The result? Many homebuyers have been priced out of buying a home in their own immediate neighborhoods or cities.
It's no wonder that many homebuyers are doing their due diligence to find the most affordable places to buy in 2022. We've written this article to help. The sections that follow will cover the cheapest housing markets in the U.S. (plus fun and practical reasons you'll love them).
8 of the Cheapest Housing Markets in the U.S.
The South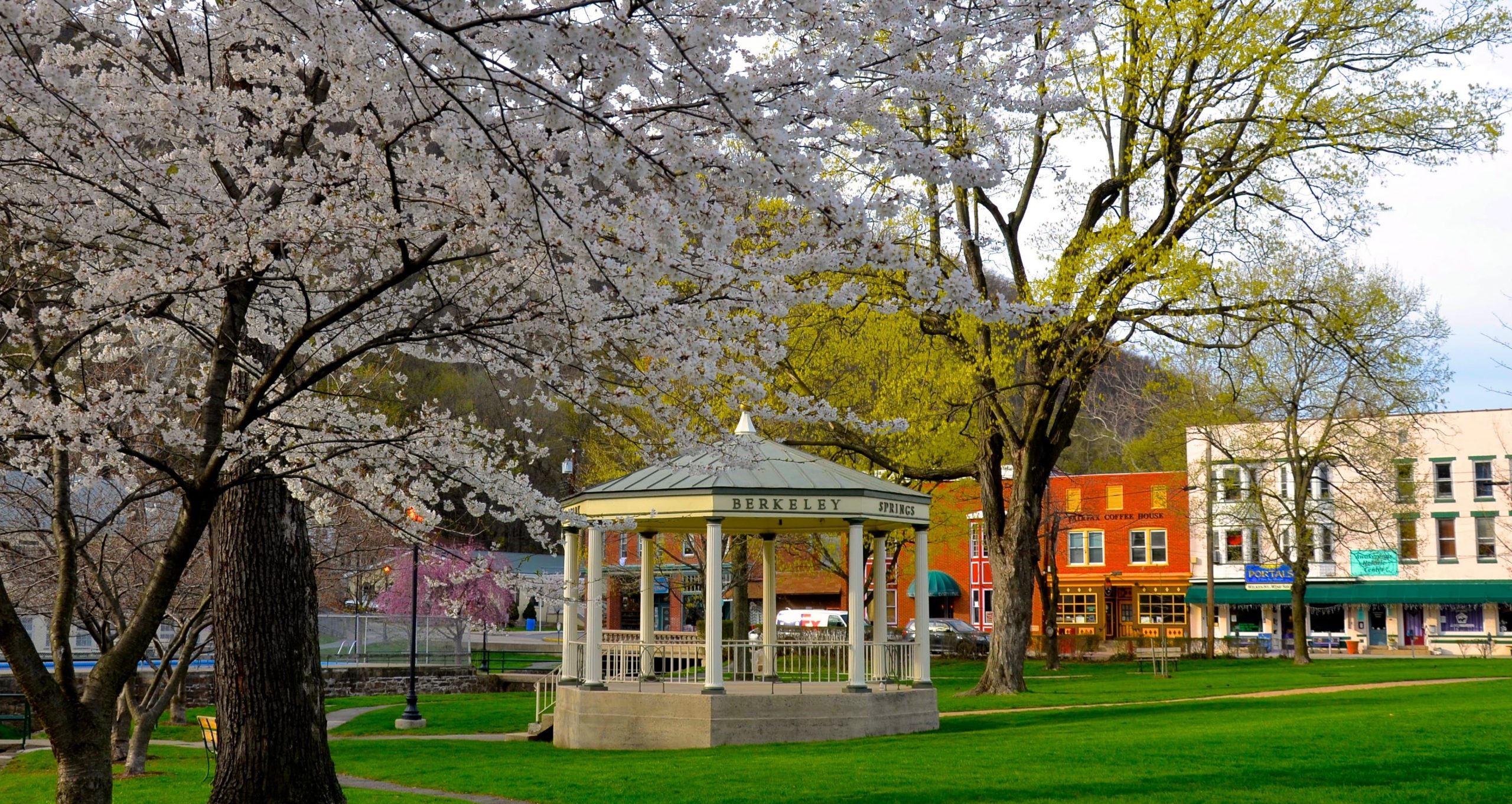 West Virginia
You'll find West Virginia at the top of almost every affordable housing market list in 2022. Redfin reports that the median home price in WV has increased by just 7.8% (compared to over 20% in many of the most expensive U.S. housing markets).
West Virginia is largely mountainous and rural, with ample state parks and other hiking areas that make it a wonderful choice for nature lovers. It also contains more populated communities like Berkeley Springs and Lewistown that are known for their small-town charm.
Kentucky
The Bluegrass State has all the same southern charm as its West Virginia neighbor, but more populous and urban areas to call home. Median home price is only up about 10% (well under the national average), even in popular cities like Louisville.
There's no shortage of reasons to love living in Kentucky according to those that call it home. Some notable reasons: authentic Kentucky fried chicken, friendly neighbors, beautiful scenery, UK basketball, and The Kentucky Derby!
Alabama
If you're thinking about moving to the deep south, Alabama might be the market for you. Like West Virginia it's largely rural, although it does tout some bigger cities like Mobile, Huntsville, and Birmingham — all of which are just as (if not more) affordable as their rural counterparts.
Alabamians have access to the beautiful gulf coast and enjoy mild weather year-round. And if you're a college sports fan, you'll have no trouble adopting the well-decorated Crimson Tide as your home team.
The Midwest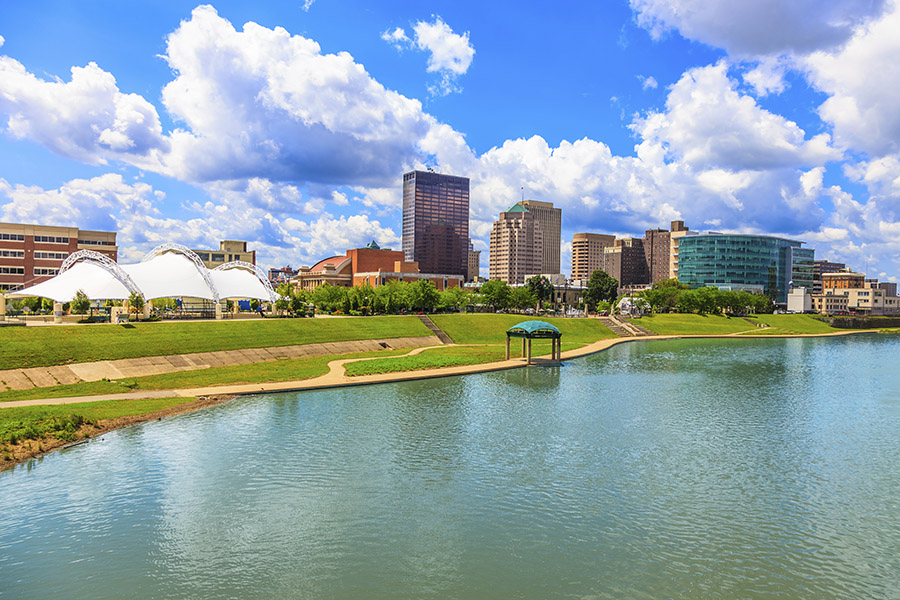 Ohio
Ohio is one of the most affordable U.S. markets in 2022, featuring median home prices that have risen at about half the rate as the national average, plus an affordable cost of living to boot.
Ohio contains a great mix of rural, suburban, and urban neighborhoods throughout every area in the state. Our very own Dayton is not only affordable, but has also been named one of the top job markets in the United States for rising tech talent. Throughout Ohio you'll find some of the most beautiful state parks and rural farmlands in the country.
Indiana
Rocket Homes named the Hoosier State the most affordable housing market in the United States, with a housing cost ratio of just 24%. Indiana is truly at the center of midwest culture, and you'll feel it as you drive through its expansive corn fields or attend one of its numerous state and town fairs.
Other reasons to choose Indiana: low crime rates, a consistently affordable cost of living, central access to popular U.S. cities (like its own Indianapolis or Chicago, IL), and four distinct seasons.
Michigan
Detroit, MI is often named one of the cheapest cities to live in the United States — both from a home price and cost of living perspective. But Michigan as a whole has much to offer. Other popular cities like Ann Arbor, Lansing, and Grand Rapids are also affordable compared to most other markets in the U.S.
Michigan also features coastline on three Great Lakes (Michigan, Huron, and Erie), a rich sports culture (its home to a team in all four professional leagues), and like its neighbor Indiana, has a consistently low cost of living.
East Coast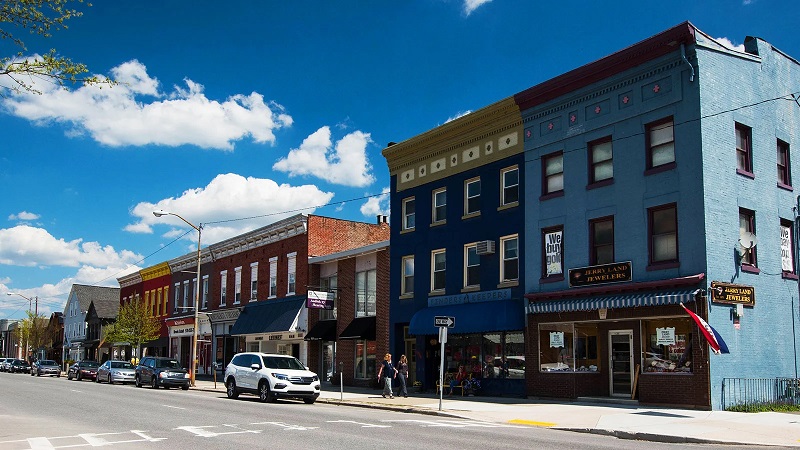 Pennsylvania
Pennsylvania is home to two major cities — Pittsburgh in the west and Philadelphia in the east — and both are quite affordable compared to many other major metro areas in the U.S. at well under $300K. In between is an expanse of affordable, rural areas that are diverse in nature (you'll find mountains and flatlands) and high on charm (see towns like Jim Thorpe, New Hope, and Honesdale).
Western Pennsylvanians also have access to Lake Erie, while most of southern and eastern PA is just a few hours' drive to Atlantic Ocean beaches in New Jersey, Delaware, and New York.
Other reasons to love Pennsylvania: a range of urban, suburban, and rural options, the scenic Pocono mountains, fun rival sports cultures (Pittsburgh vs. Philadelphia), four distinct seasons, and Hershey Park (the chocolate capital of the world!).
Florida
You might be surprised to see Florida on the list. But believe it or not, the Sunshine State can be quite affordable outside of its most popular tropical destinations. Cheaper-than-normal markets include towns like Dunedin (near St. Petersburg), Kissimmee (near Orlando), and Gainesville.
The list of reasons to love Florida is pretty obvious: beautiful weather, quick access to the coast, and — if it's your thing — Disneyworld!
Bonus: The West Coast and New England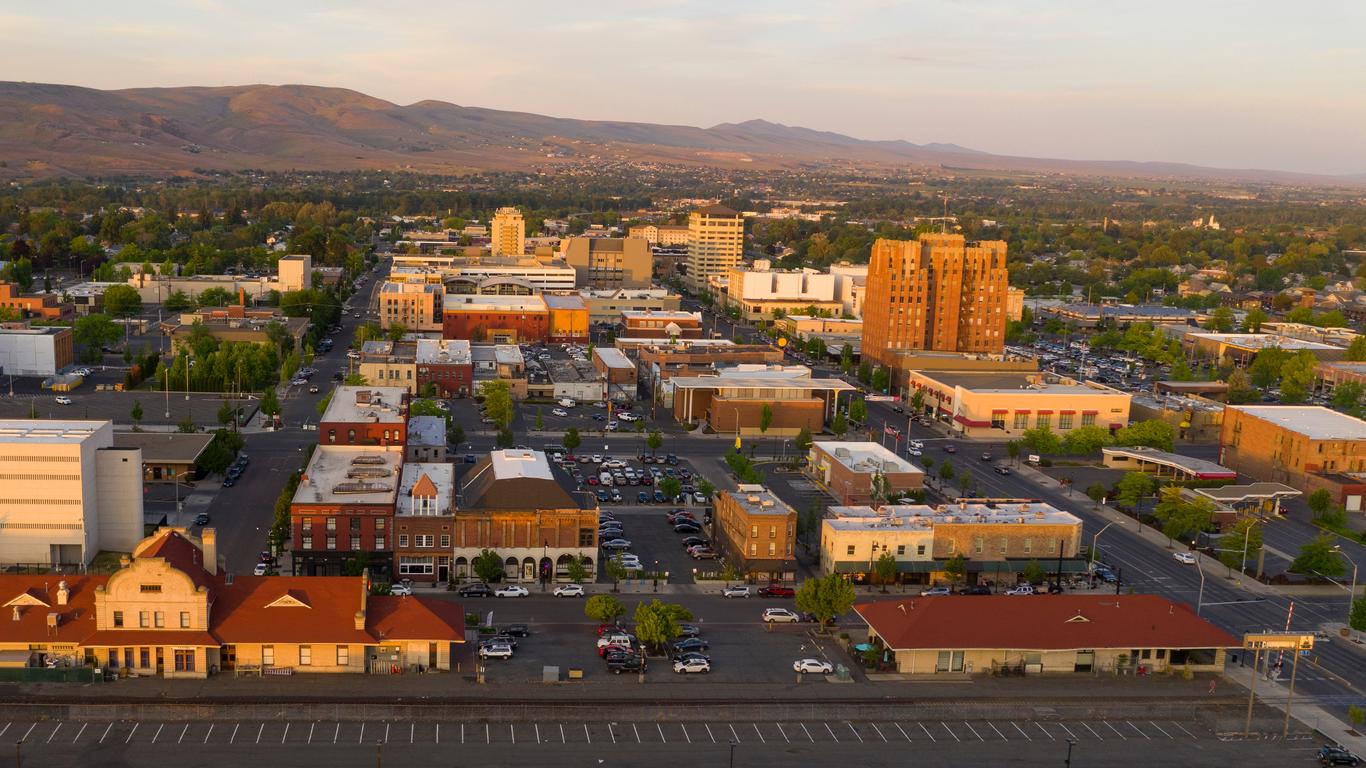 You'll be hard pressed to find many affordable options in these areas. Traditionally the two most expensive regions in the country, they're especially pricey in today's competitive market. Still, our research turned up some (relatively) affordable options you might consider if you're looking to move to these areas.
Fresno, CA – With median home prices up only 11% and falling well under $400K, it's one of the most affordable cities in California.
Yakima, WA – Not the most well known city in Washington State, but it's in the heart of wine country and its median home price is $360K — about half that of Seattle (for context).
Sheridan, OR – You might consider small-town Sheridan if you want to be close to Portland and the coast, without the expensive price tag. Home prices in Sheridan are around $350K.
Littleton, NH – Small-town, affordable New England living with close proximity to popular neighbors like coastal Portland, ME and the big city in Boston, MA.
Warwick, RI – One of the largest cities in Rhode Island, Warwick is just south of Providence and right on the coast, but median home prices are comparatively low at $365K.
Thinking about buying a home in the Dayton area? Oberer Homes can help you find (or build!) a home you love. Contact us today to get started.