Are you gearing up to sell your home? It's an exciting time! And while we all love our own homes, potential buyers don't always see it with the same familiar fondness. It's important to upgrade your home before it goes on the market so it's buyer-ready and attractive to a wide audience.
So, what are the best upgrades to sell your home quickly? In this article we'll cover 6 simple, affordable, and impactful ideas — all of which can be done on a budget!
Quick Takeaways
More than 95% of realtors report that curb appeal is an important factor in selling your home.
New interior paint can earn you 107% ROI.
Small kitchen and bathroom upgrades like new hardware, light fixtures,  curtains, and mirrors can make a big impact on resale.
When selling your home, it's best to remove old carpet and go with cleaner flooring options such as hardwood, laminate, and vinyl.
Minimalist decor can help potential buyers envision their own style in your home.
6 Best Upgrades to Sell Your Home
Curb Appeal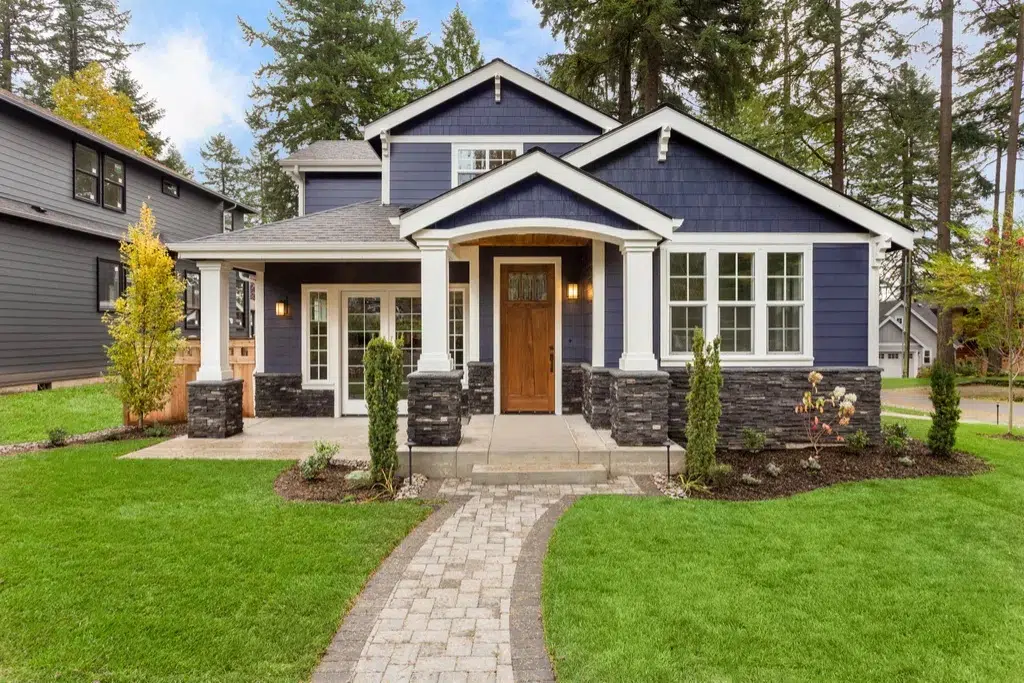 They say you shouldn't judge a book by its cover, but there's no doubt potential homebuyers judge a home by first glance. Your home's exterior and surrounding property is the first impression people get when they consider buying it. As such, the effort you put into upgrading your curb appeal can go a long way in getting your home sold.
According to the National Association of Realtors, 97% of their members believe curb appeal is important to potential buyers (66% say it's very important). Recent research by Homelight even found that homebuyers will pay 7% more for a home with great curb appeal.
Upgrading your curb appeal doesn't have to be daunting. You'll see a serious difference just by taking small steps such as:
Basic landscaping (cut the grass and control weeds)
Add greenery and flowers out front of your home and/or along your driveway
Buy a new front door and/or garage door
Hang a wreath or other decor on your front door
Add outdoor lighting
Update your mailbox and house numbers
Add outdoor furniture
Interior Paint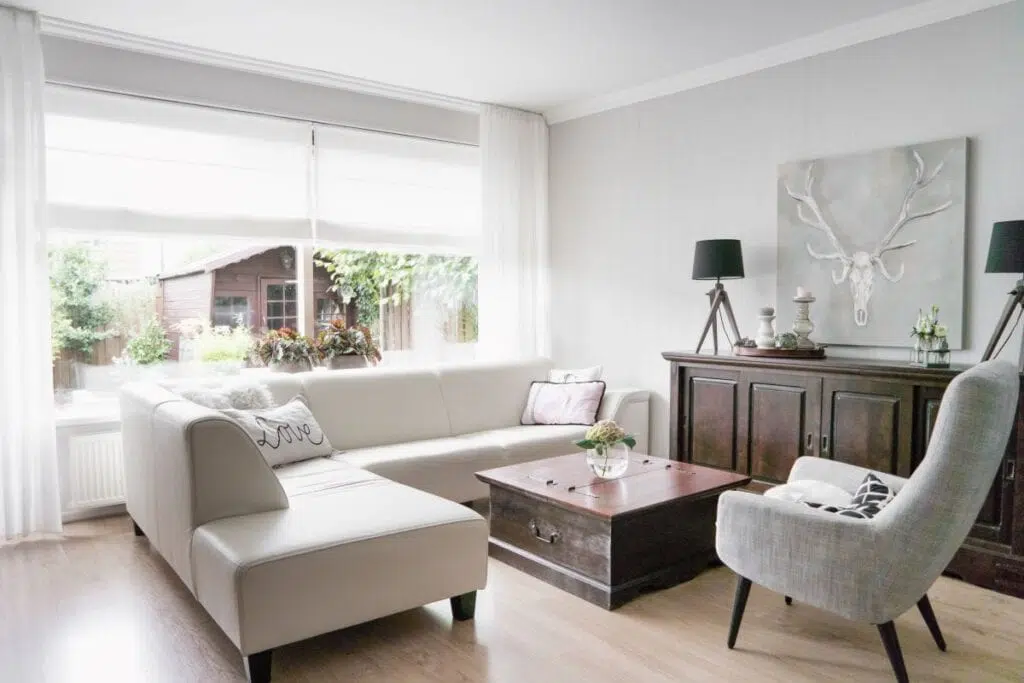 Paint is the simplest and most affordable way to give your home a facelift and help buyers envision themselves living there. It's also well-worth the investment, with an oft-cited number of 107% ROI.
While we love a bold color choice, it's a good idea to go with neutral options when you put your home on the market. Keep things clean and bright (colors like whites, beiges, and light grays are best).
New paint can extend beyond wall colors, too. Consider repainting doors, baseboards, crown molding, and other places where a fresh coat could make a difference.
Kitchen and Bathroom Facelift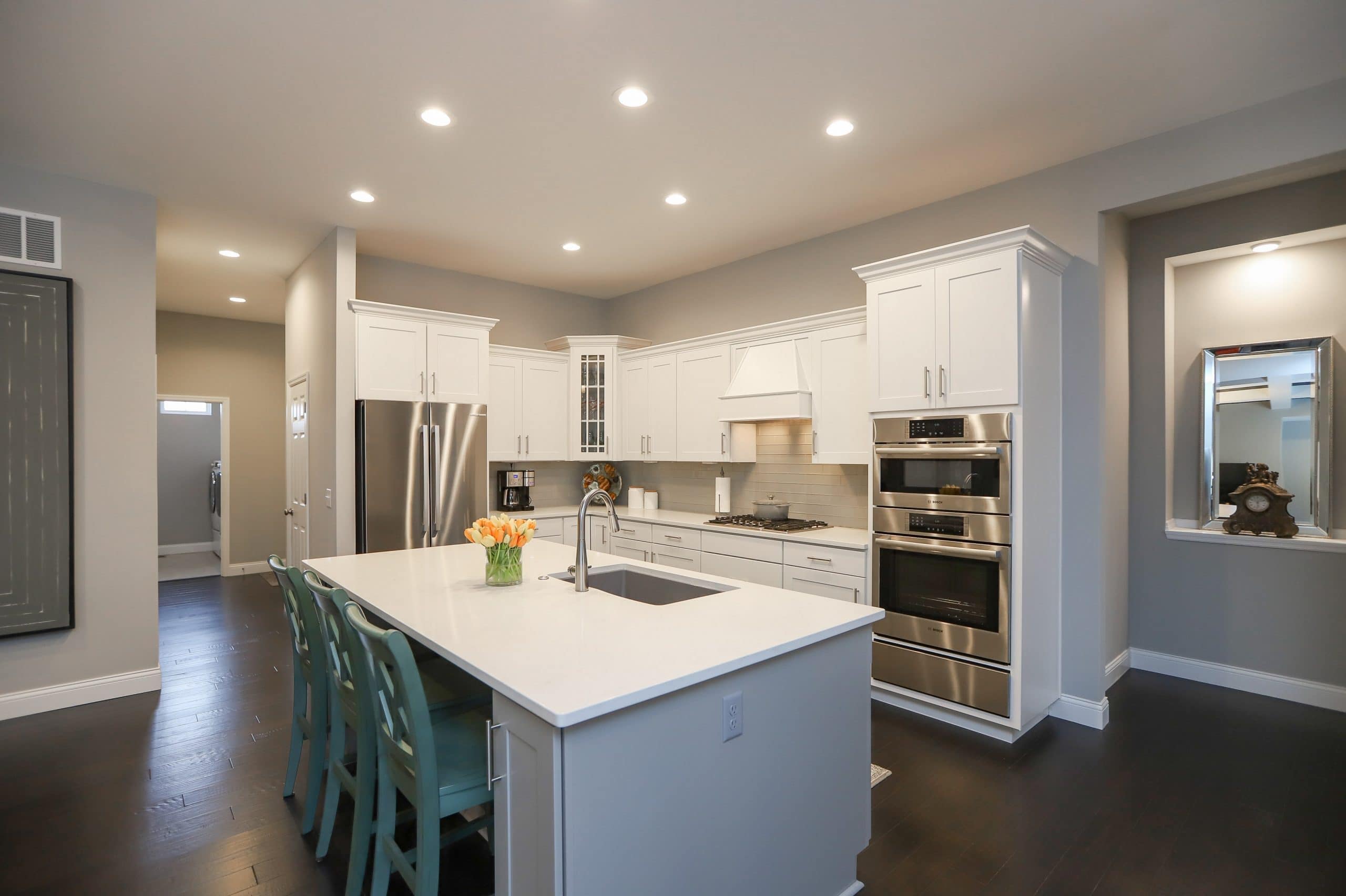 Kitchens and bathrooms are indeed expensive to renovate, but they're also the two rooms where payoff is highest when it comes to selling your home.
The good news is that you don't have to do a full renovation in order to make an impact. There are tons of small- and medium-level upgrades you can make that impress buyers and increase home value while staying within a reasonable budget. Some examples:
New light fixtures and hardware
Freshly painted cabinets
Attractive backsplash
Vertical storage to clear counter space
Stainless steel appliances
New shower curtain and mirror
Freshly painted walls
New flooring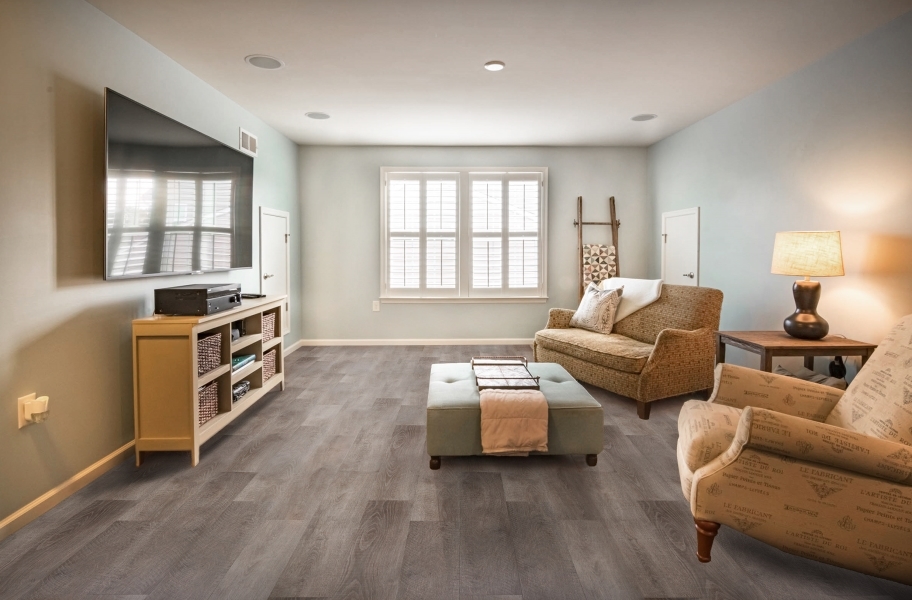 New flooring gives your home a fresh, clean, modern look that can increase the sellability of your home. When you're putting your home on the market, an obvious first step is to get rid of any old carpets throughout the house. While carpets are fairly easy to remove, it's difficult to envision what a room will look like without them if they're still there.
If you have hardwood floors underneath your carpets, refinishing them is an affordable and smart option. You can also put new hardwoods down, but that can be more expensive. Alternative options include laminate (pictured above), vinyl, or tile — all of which can look just as expensive as hardwoods at only a fraction of the price!
Lighting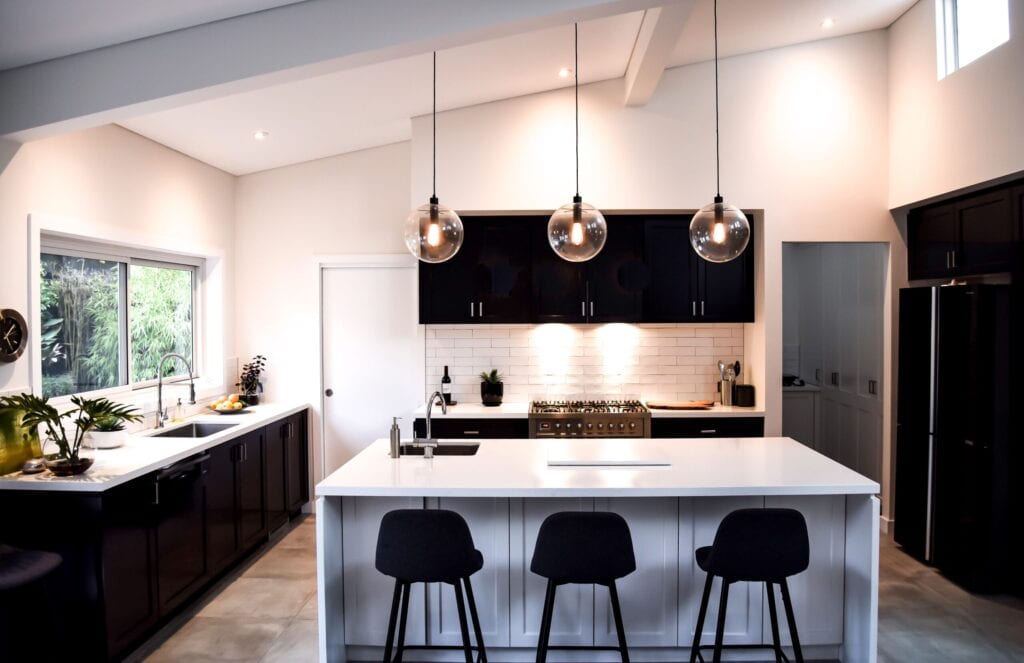 No one wants a dark and dreary home. New light fixtures and intentional light positioning can make a big difference when it comes to the feel of your home as buyers walk through. Outdated light fixtures may not seem like a big deal but can often make a room and home feel outdated as a whole.
When you're preparing your home to sell, use bright light bulbs and clean your lampshades and bulb covers. Switch out any old fixtures for new ones and invest in a professional if needed to help you install them. Like with paint, you don't want to go overboard with personal preference (like an ornate chandelier in the bedroom). Stick with simple, clean designs that aren't overly noticeable but brighten your rooms.
Decor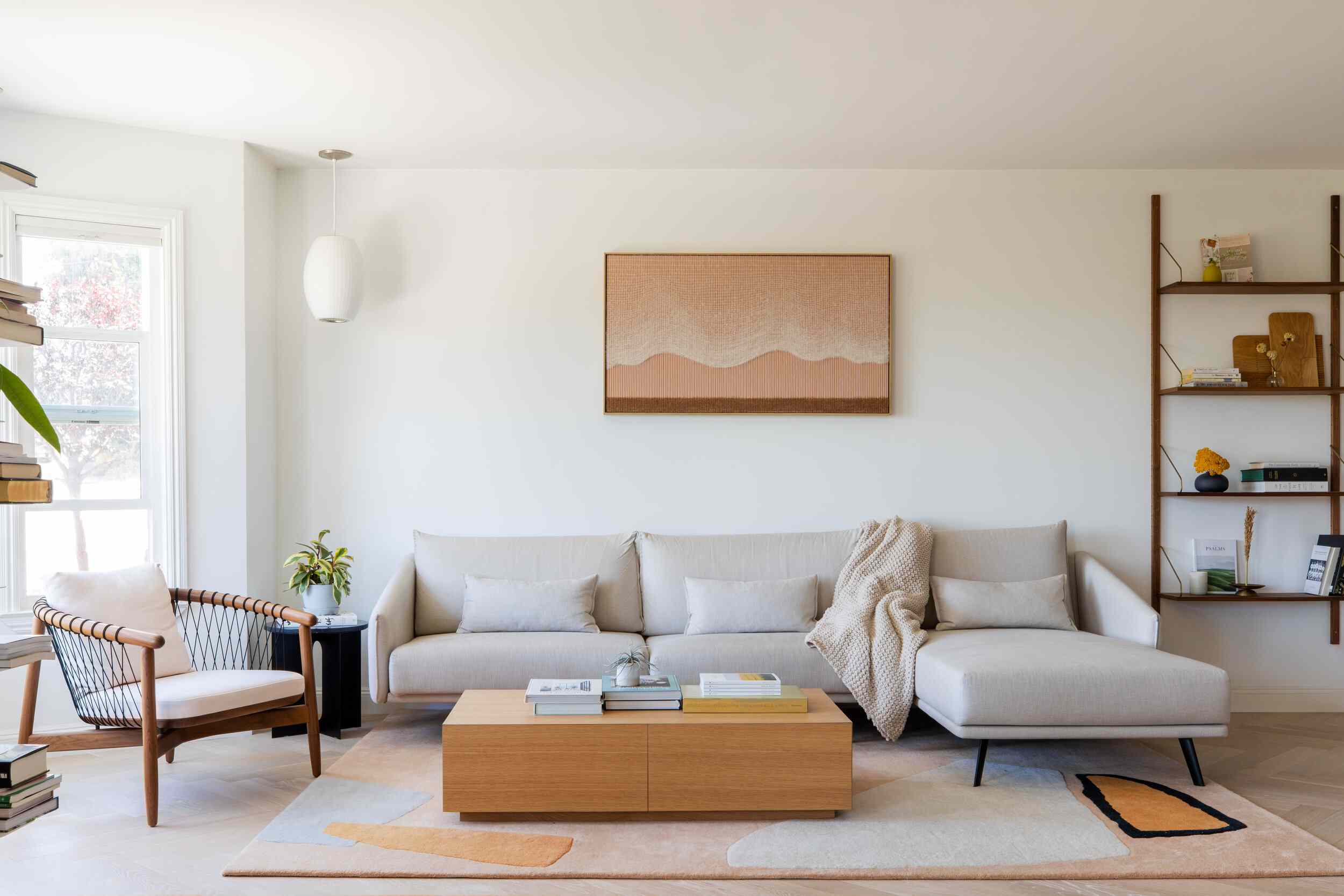 Home decor is one of the most enjoyable parts of home ownership. Unfortunately, buyers often aren't as excited about your unique design choices as you are. Instead, they want to be able to envision how their design aesthetic will look in a room. When your home is on the market, it's best to make your rooms neutral and minimalist. Remove clutter on tables and shelves. You can even remove some furniture that may be taking up too much space.
This isn't to say your rooms should look empty. Quick searches on Google and Pinterest can give you tons of inspiration for how to make your rooms look clean and minimalist but still cozy and complete.
If you're moving to the Dayton area, Oberer Homes can help you find the home that's right for you. Contact us today to get started!