Every new homeowner looks forward to moving day, when they can finally get into their new house and make it their home. But moving is also a big deal, and a big process! Without the right planning steps, it has potential to be stressful rather than exciting. One report even found that Americans rated moving as more stressful than starting a new job or getting a divorce!
Say what?!
It doesn't have to be that way — and in this guide, we'll tell you how to avoid it. The sections that follow will cover 9 steps you can take before and on moving day to remove the stress and make the entire process run smoothly.
Let's dive in!
Quick Takeaways
Hiring professional movers and a home cleaner are two investments many homeowners find well worth the cost — both save hours or time and hard work.
You can easily forward your mail, change your address, change over most utilities, and update your voter registration online prior to your move.
Staying organized when you pack your current home makes unpacking in your new home much easier.
Taking time off of work and finding care arrangements for kids and pets are two ways to allow yourself to focus on your move without distraction on the actual day.
Moving into a New Home: 9 Essential Steps
Plan the logistics
Getting all of your belongings from your current home to your new one is quite literally a heavy lift. It's tempting to try to tackle it on your own — and some people do — but most of the time the better option is hiring movers.
Not only do movers have the manpower and vehicles to fit everything, they have experience moving everything from uniquely-shaped furniture to fragile items to boxes (and more boxes).
The reality is that moving a house full of possessions takes tons of time, and it can be stressful when you have so much else to handle related to your move.
Our vote: don't take away from the fun of moving day — hire professionals to handle the hard part.
Take some time off of work
If you're able, it's a good idea to take a few days off of work to handle moving. This way, you don't have to fit hours of moving around your work schedule, and you can focus on getting the move completed without worrying about your job responsibilities at the same time.
Since most jobs require notice for personal time off, be sure to plan your moving date and let your boss know plenty ahead of time.
Forward your mail
Don't forget to change your mailing address a few days or weeks before you officially move. The  post office takes some time to process your change request. Once you're out of your current home and into your new one, you don't want to leave it up to chance (i.e. the new residents) to make sure you receive mail that's sent there for you.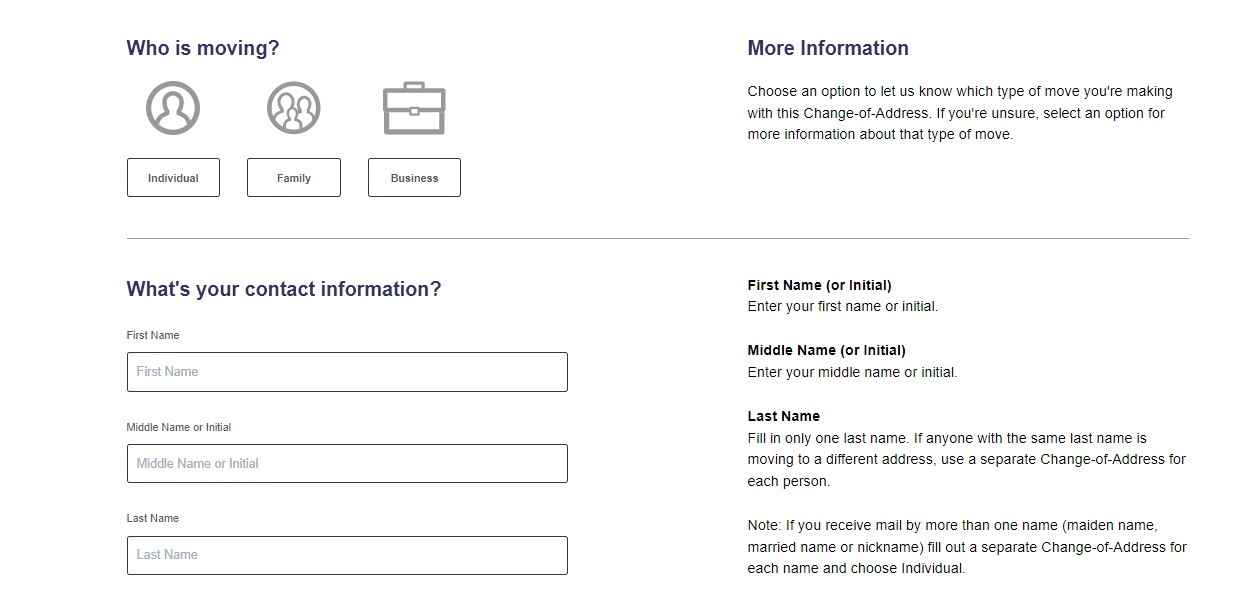 Make arrangements for kids and pets
There's lots to do on your actual moving day, and if you have small children and/or pets, you'll want to consider finding care arrangements for them for a few hours that day. Depending on what you've done ahead of your move, you may need to do a final walkthrough, clean, or move any remaining items you didn't send with movers.
It can be tough to do with little ones or furry friends around, and the day can be stressful for them, too!
Deep clean your new home
Hopefully the previous residents (or the builders if you're buying new construction), left your home in great (clean) shape for you. Still, it's not a bad idea to do your own cleaning before you move in just to make sure.
This is another thing many people like to outsource. Hiring a professional cleaning service for a full home deep clean is actually pretty budget friendly — a few hundred dollars is a worthwhile investment to have a sparkling clean new home (without having to do the scrubbing yourself!).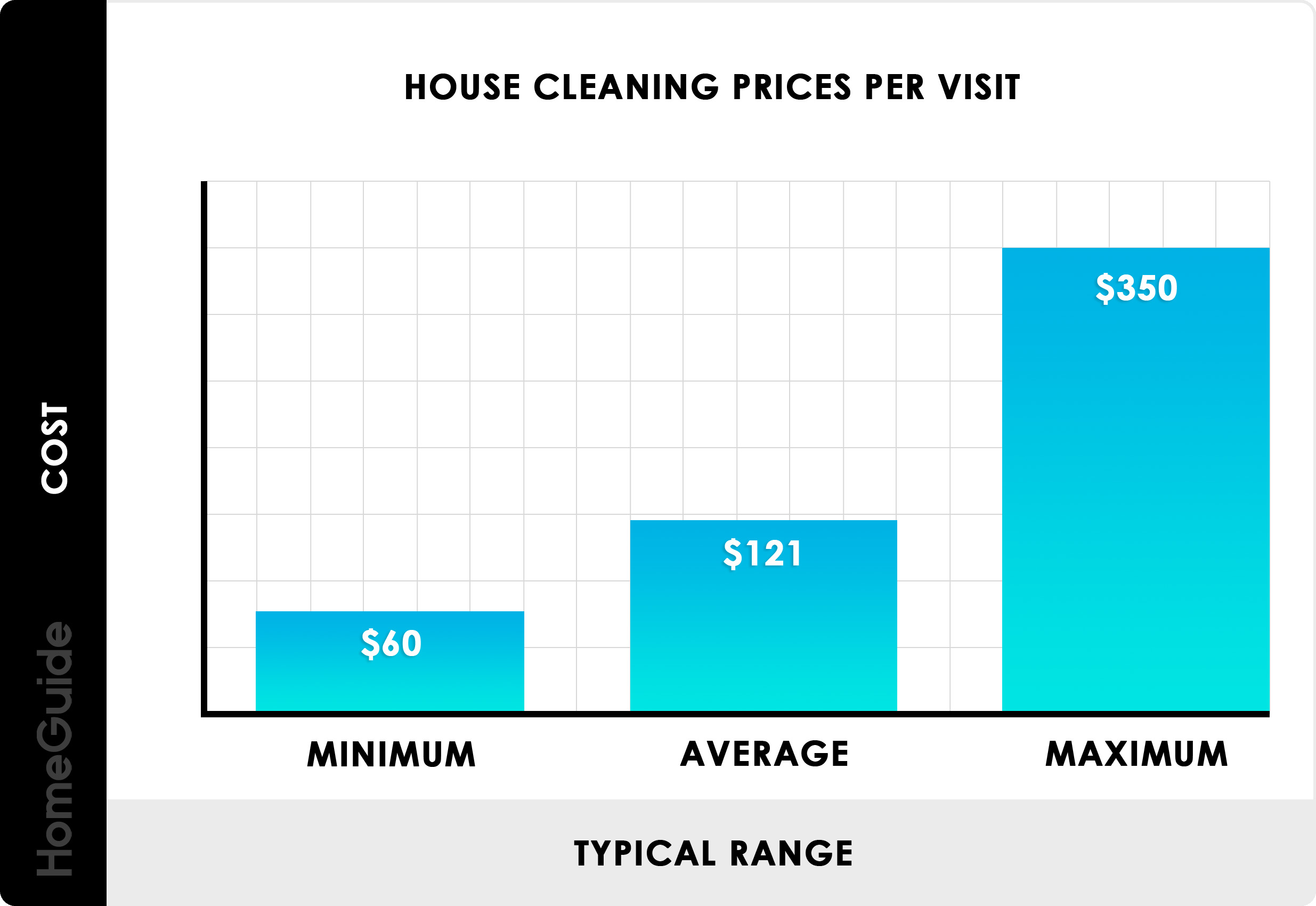 Take care of repairs
You should have gotten a home inspection during the process of purchasing your new home. At that time, it's likely that you negotiated with the sellers about which repairs they would handle before the sale was finalized and which would become your responsibility.
Getting minor repairs taken care of prior to moving in is a good idea because it prevents procrastination later on. It's easy to put off small repairs once you're used to living with them, and then they can quickly become larger problems when ignored.
We recommend making a quick list of needed home repairs and getting as many fixed as you can before you actually move into the house.
Pack and organize by room
Packing can feel daunting, and the best way to get through it stress-free is to break it up by room. Usually, packing up a single room only takes a few hours if you stay focused. Start packing well in advance and block out time to focus on getting each room done in a single shot.
As you pack, consider what you need and what you may not want to bring to your new home. Moving is the perfect time to declutter and start fresh with a more minimalist attitude! You can easily donate anything you no longer want, and many charities even do pick ups.
The most important step to remember as you pack is to label, label, label. When you know exactly what's in each box and what room it came from, it's much easier to organize in your new home and make the unpacking process easier, too.
Switch your utilities and change address
You don't want to move into your new home only to be left without electricity or temperature control! Today, most utilities can easily switch your services to a new address (often you can do it right online), but it's still smart to do it a few days in advance to make sure it's already done when you arrive. Be sure to cancel services at your old address as well.
In addition, be sure to change your official home address in the municipality where you live. At the same time, you may want to also change your voter registration address (this has to be done separately) so you're able to vote in upcoming elections! Ohio residents can change their home address here and your voter registration address here.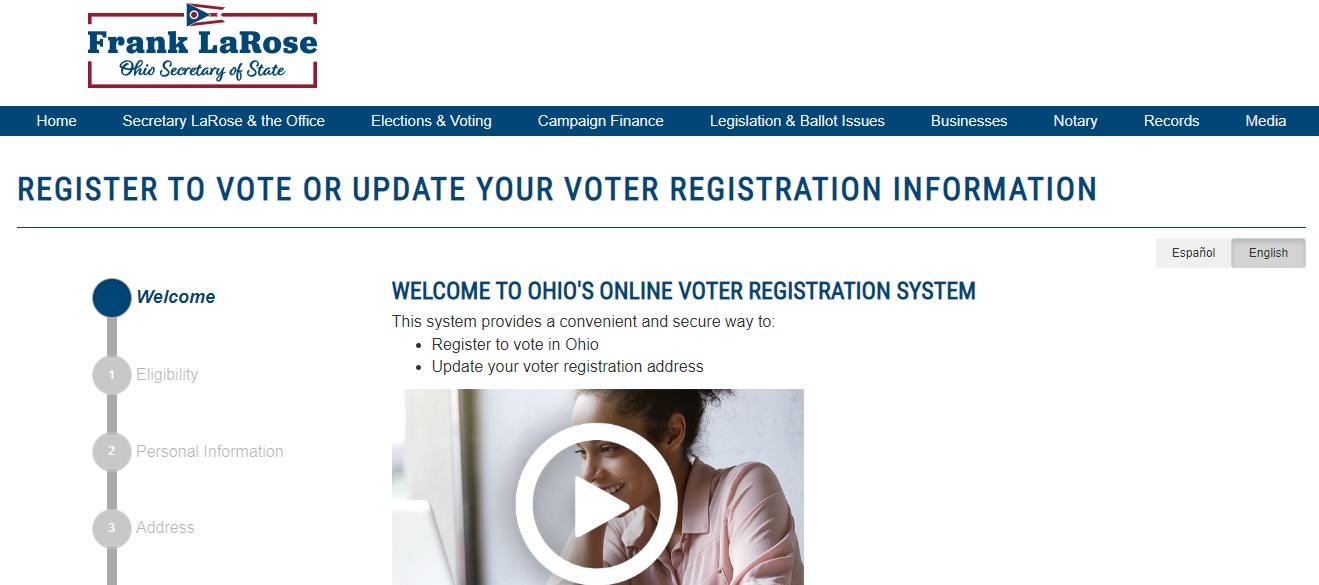 Enjoy the process!
Last but not least — enjoy the process! Moving can be hard work, but you can remove a lot of the common stressors with good planning and by asking (or hiring) help when you need it. Remember: moving to a new home is an exciting time and a fresh start, so take it all in and have fun!
Moving to the Dayton area? The team at Oberer Homes can help you find (or build!) a home you love. Contact us today to get started.