Housing markets have seen no shortage of uncertainty over the past few years. For many U.S. cities, pandemic impacts continue to affect their markets. For others, a history of declining job opportunities makes it difficult to bounce back.
Find out more about what a poor housing market means for potential homeowners and which states have the worst conditions. You'll also learn what to look for during your own home search.
Key Takeaways:
Experts consider a housing market "poor" when there are more houses for sale than buyers who want to purchase them.
Housing markets can experience long-term declines or sudden negative impacts from timely events (such as COVID-19).
Florida, Mississippi, and other Southern states have seen their populations outpace available homes.
Some cities in Rust Belt states continue to see long-term home value declines.
Homebuyers should study their local housing market for affordability, job trends, and mortgage rates before purchasing.
What Defines a Poor Housing Market?
Before diving into specific U.S. housing markets, it's critical to understand what makes for a poor housing market in the first place. Typically, a poor housing market has more houses for sale than buyers who want to purchase them, resulting in declining sale prices and property values.
In worst-case scenarios, this problem has long-term adverse effects on a city or town. Lower home prices mean homeowners are less motivated to invest in home improvements. As home sales decline in an area, businesses often move elsewhere. Both of these issues accelerate the larger problem. Eventually it can become a downward spiral that's difficult to stop.
In other situations, timely external factors may impact housing markets in otherwise high-quality places to live. The COVID-19 pandemic is a perfect example of this. Some of the most popular cities in the country experienced unexpected and unprecedented struggles related to their housing markets.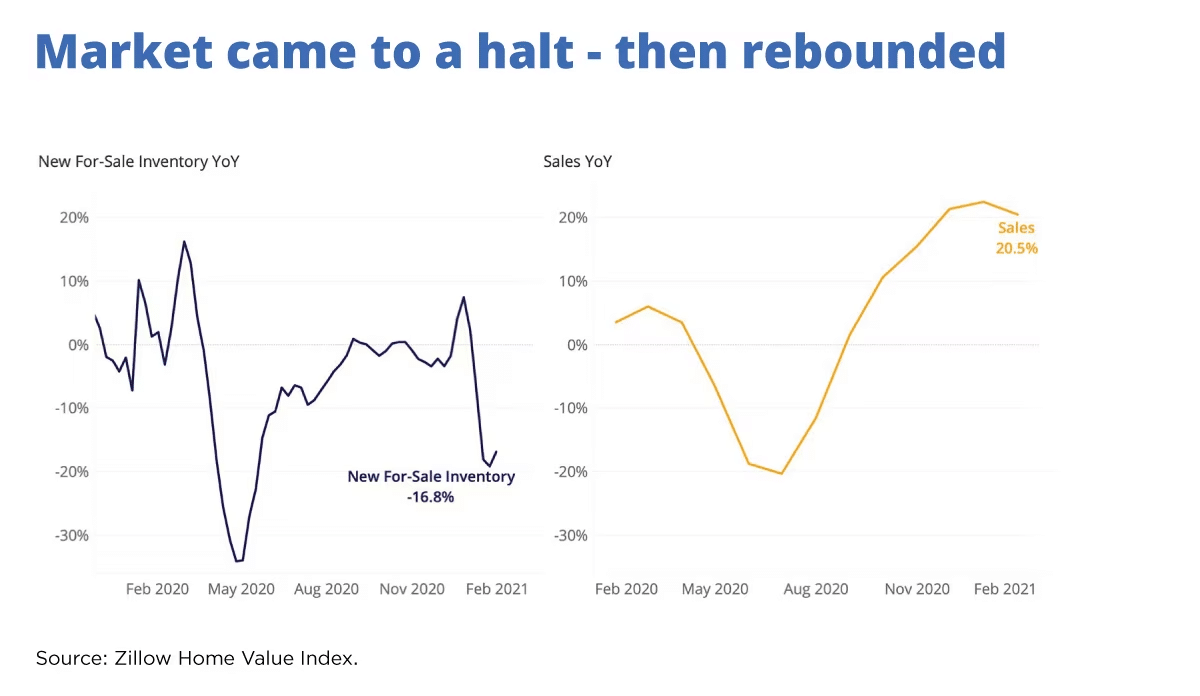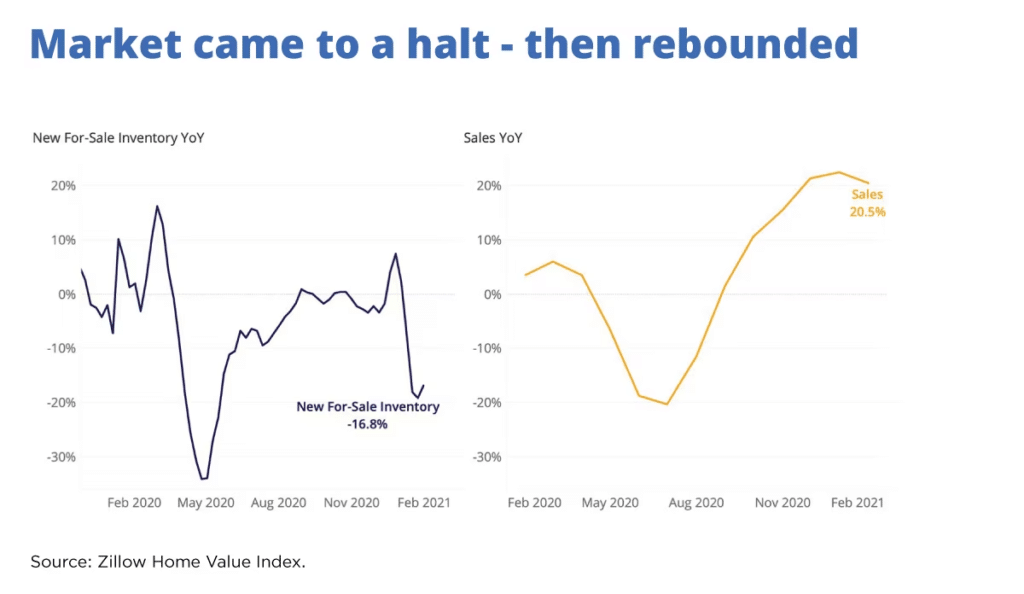 For example, New York and California saw a downturn in their respective markets as fewer people could afford houses in historically expensive markets. However, both states have seen a rebound in 2023 through greater affordability, less competition among buyers, and (in California's case) increased construction.
What Areas Are Currently Experiencing Poor Housing Markets?
Unfortunately, some hard-hit states still struggle to regain their economic footing. In 2023, certain Southern and Rust Belt cities lag behind in the housing market.
Southern States Struggle
Arkansas, Mississippi, and Florida are new additions to 2023 worst housing market lists. Many residents of Arkansas saw a decrease in income exacerbated by inflation; paired with fewer new construction projects, the amount of affordable housing options plummeted. The Bear State's weak economy hasn't helped the situation, nor have increasing mortgage rates.
Mississippi also struggles with a weak economy; as of 2023, it ranks at the very bottom of national lists. This downturn means lower wages, making it more difficult for the average resident to afford a home. The Magnolia State has also seen increased mortgage rates, which means anyone purchasing will pay more over time. Between these two issues, Mississippi's relatively affordable prices are out of reach for some.
Finally, Florida's exponential population growth has made home prices surge. The Sunshine State has a strong economy with fast job growth, making it attractive to out-of-staters. However, household incomes and new home construction haven't kept pace. High mortgage rates further complicate the issue, leaving some people unable to afford the homes available.
Rust Belt Towns Continue Decline
The Rust Belt region has long felt the effects of a dwindling U.S. manufacturing economy, and the tough times continue in 2023. Cities in Pennsylvania, West Virginia, Illinois, Indiana, Michigan, and even portions of Ohio (Mansfield, Toledo, and Cleveland) have made industry worst lists regarding housing market health.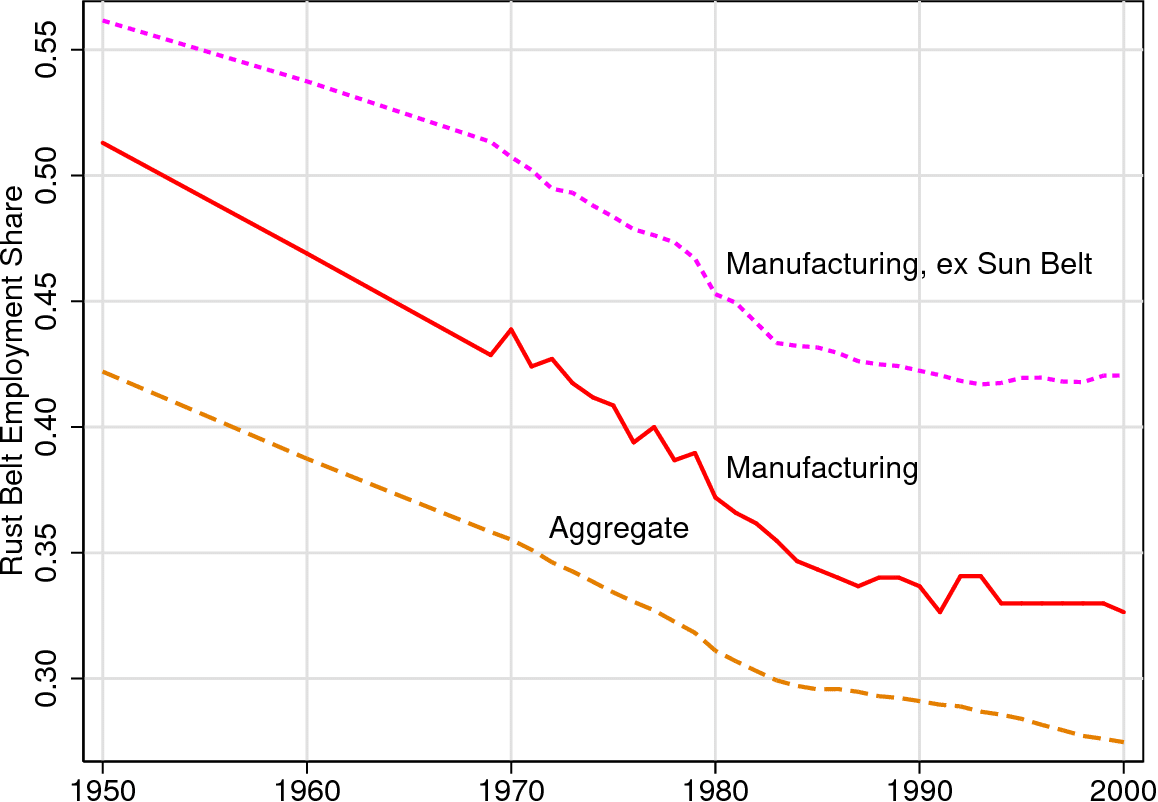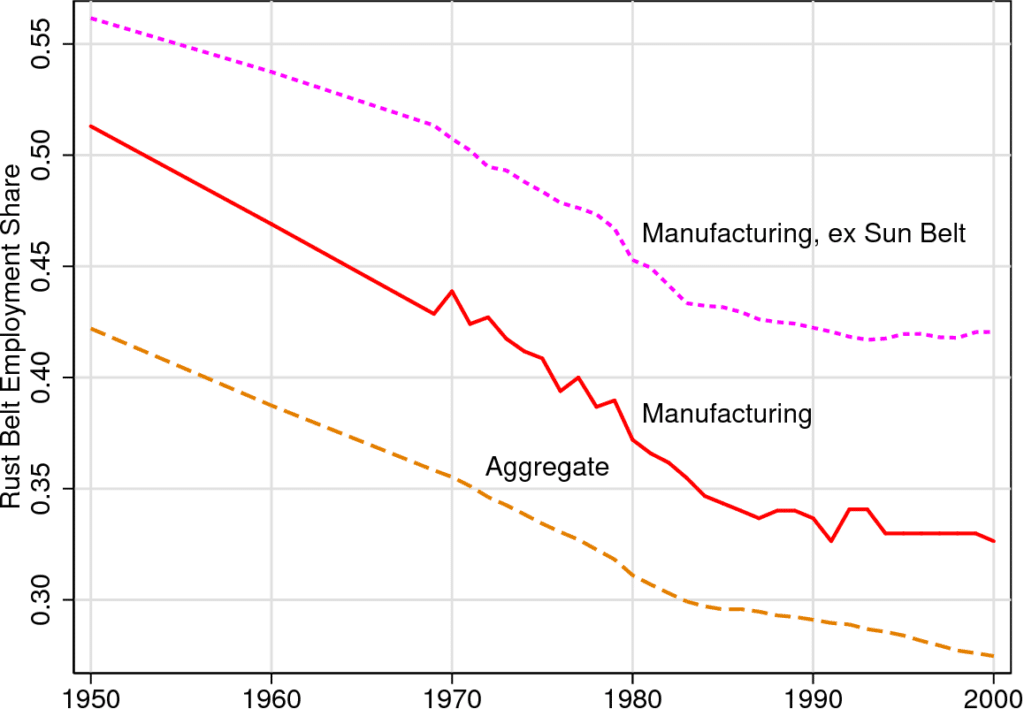 Unlike the West and East Coast, Rust Belt cities will likely struggle for the foreseeable future. SmartAsset recently ranked the bottom 15 metro areas for long-term home value, and the Rust Belt cities comprised the entire list. All showed high odds of value loss for buyers who purchase homes in those areas.
Of all the states in this region, Michigan is by far the hardest hit. The Great Lake State accounts for eight of the 15 cities on SmartAsset's list:
Monroe
Detroit
Saginaw
Bay City
Warren
Jackson
Lansing
Michigan is also home to the number-one worst-rated housing market: Flint. Here, quality of life concerns are a major factor, as well as economic stress.
What Should You Look for in Potential Housing Markets?
Researching housing markets is essential when house shopping. While many markets are still in flux from the pandemic, you can look at factors such as long-term home value predictions, foreclosure rates, and safety ratings to determine whether a given location, such as Sugarcreek Township, OH, is a good place to purchase.
Additionally, you should consult the Housing Affordability Index released by the National Association of Realtors. Affordability significantly affects housing markets, as there could be plenty of buyers looking for property but unable to afford the asking prices. This index tracks what percentage of families can afford homes based on a median income, providing a snapshot of the real estate market's health.
Remember that this is a national measurement, and affordability varies between cities. For example, the affordability in Centerville, OH, will differ greatly from Boston, MA.
Job trends also play a huge role in home values and listings. High unemployment bodes ill for the economy, and consumers can sense the tension. With financial uncertainty on the horizon, many people aren't confident enough to take on decades of debt, leaving more properties unsold.
Local economic downturns can also drive away potential buyers. Individuals may leave for greener pastures, such as Washington Township and other burgeoning communities, leaving homes empty as the population migrates.
Check Out the Housing Market in Bellbrook and Surrounding Areas
If you want to settle in the Dayton area, Oberer Homes can help you find or build a home you'll love. You'll find Oberer Homes communities in some of Dayton's most sought-after suburban neighborhoods. These beautiful planned communities offer a variety of amenities, making them perfect for retirees, couples looking to downsize, and young families. To learn more about these customizable homes, call 937-531-5505 or go online.