Calling all art enthusiasts! Whether you're an artist yourself or just appreciate the beauty of original, handmade art (who doesn't?!) you don't want to miss the many art festivals happening throughout the year near Dayton.
From huge annual events happening right in the city to local community street fairs in Dayton's surrounding towns and suburbs, each of the events on our list gives you a chance to immerse yourself in the community and learn more about local artists in the area. Even better? Many of these events support great causes.
Without further ado: here are 8 of our favorite art festivals in the Dayton area!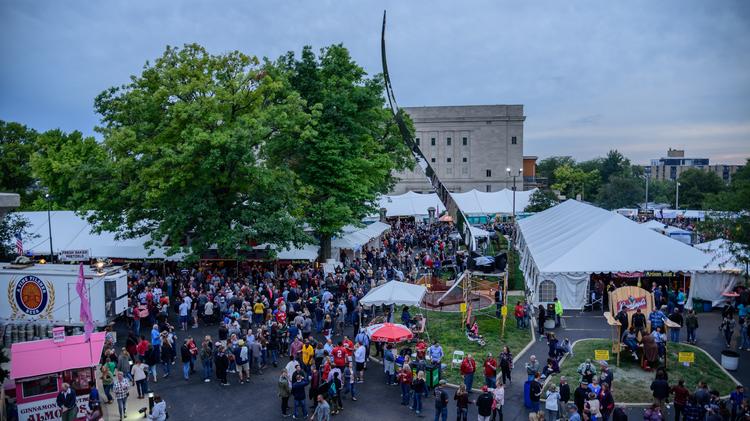 Oktoberfest at the Dayton Art Institute has been one of the city's most popular traditions since its inception 40 years ago. The event is a three-day festival held annually on the third weekend of September, and it's the Art Institute's largest fundraiser of the year.
In addition to the festival's beer gardens, music, and odes to German folk culture, you'll find an amazing showcase of artisan tents featuring dozens of local artists and their handmade goods — including paintings, glass, ceramics, leather, jewelry, painting, photography, woodworking, metalworking and more. It's one of the most diverse and high-quality art displays you'll find in the Dayton area.
Unfortunately, the artisan tents had to be cancelled due to COVID-19 safety protocol in 2021, but you can still see the full list of artists who were set to be at the event and support them here. The Institute expects to welcome them back in 2022!
When it's happening next: September 23-25, 2022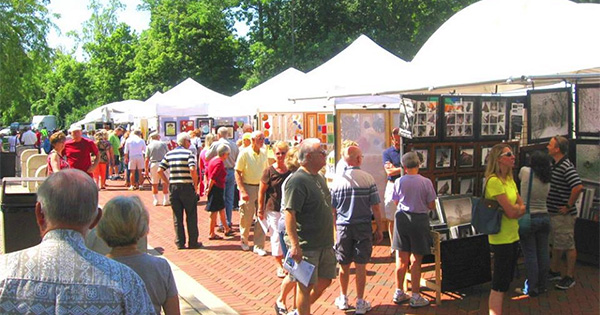 Art on the Commons is held in nearby Kettering's Lincoln Park Civic Commons every August. It features about 100 artists from across the country, displaying a wide range of fine arts and crafts as well as live music, food, and family-friendly activities. The festival draws visitors from across the Dayton area and southwest Ohio region and has received national recognition for its quality every year.
When it's happening next: August 14, 2022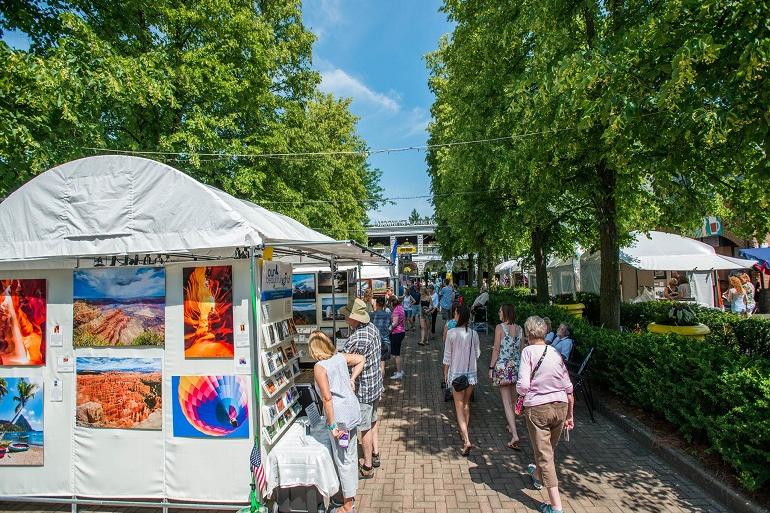 You'll have to make the drive to Cincinnati (about an hour from Dayton proper) but for art enthusiasts it's well worth the trip! Held at fun-filled Coney Island, Summerfair has been happening for more than 50 years with the primary goal of supporting artists in the Greater Cincinnati area. The event features music and entertainment, but the real draw is its exhibit of fine artists and craftspeople. Even better? The funds raised go toward artist awards, scholarships, and exhibitions.
When it's happening next: June 3-5, 2022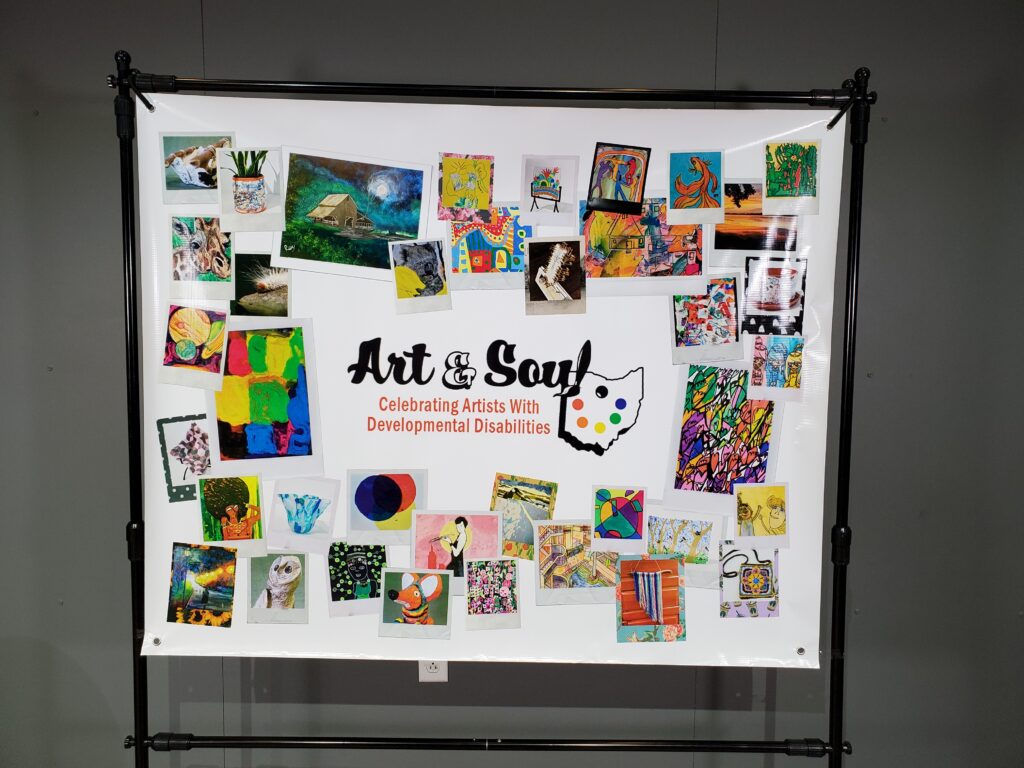 The Art & Soul Exhibit is one of the most unique and meaningful art exhibitions you'll find in the Dayton Area. It's hosted by the Dayton Metro Library and celebrates the creativity of artists with developmental disabilities. The event includes a full gallery exhibition, followed by an awards ceremony. After hosting online and hybrid events the past two years, the Art & Soul Exhibit will be back in person!
When it's happening next: January 2022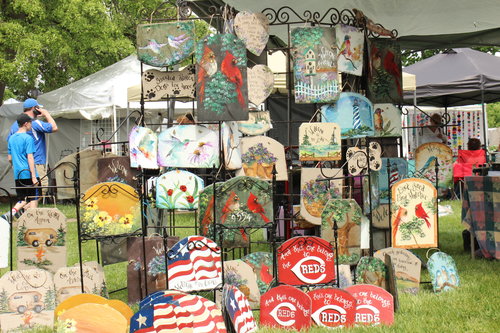 Spring Fest in Miamisburg is a three-day event held at Riverfront Park. It's an event the entire family will enjoy — it features a carnival, food court, live music and entertainment. It also includes a vendor area with more than 100 local artisan craft vendors selling their one-of-a-kind handmade items. This event is special to Miamisburg because it supports local community initiatives, including the Miamisburg Community Foundation, The Dugout Club, the Oregon District Relief Fund, the Miamisburg Kindness Rocks Garden, and more.
When it's happening next: May 20-22, 2022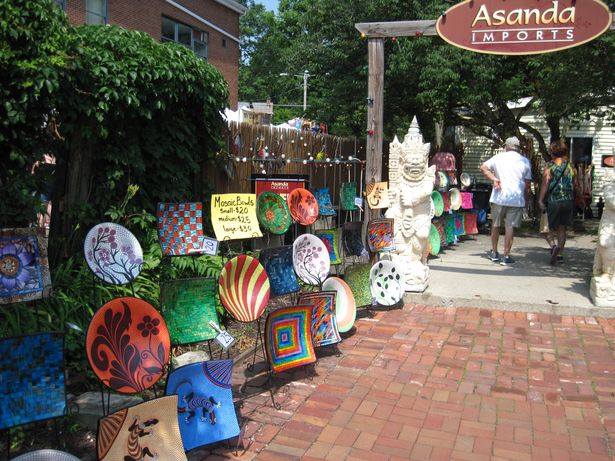 Yellow Springs is known for its quirky small-town atmosphere and charming downtown, and the biannual Street Fair adds to said charm! It's held the second Saturdays of June and October and features more than 200 art and craft vendors. In addition to browsing artists' goods, you can enjoy two live music stages, a beer garden, street performers, and more than 70 shops and eateries! It's one of the best events held all year in Yellow Springs.
When it's happening next: June 11, 2022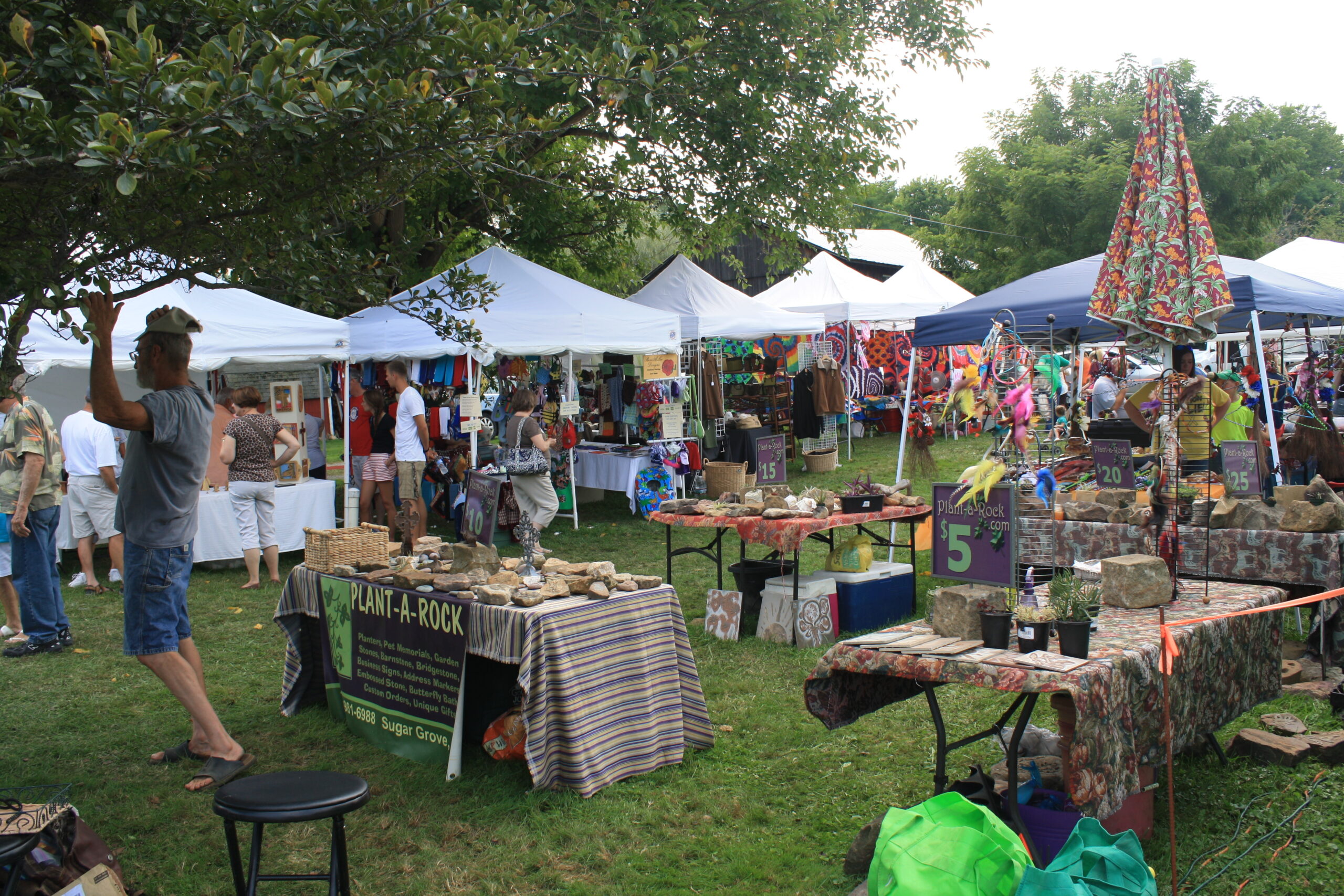 The Clifton Gorge Music & Arts Festival is held in nearby Clifton (about 30 minutes from Dayton) right alongside the gorge itself. The event is a community favorite, where everyone comes together to enjoy a day of live music, great food, a beer garden tent, kid-friendly activities, and an exhibition that features local artists and vendors. It's a fun weekend event for the entire family!
When it's happening next: August 26-27, 2022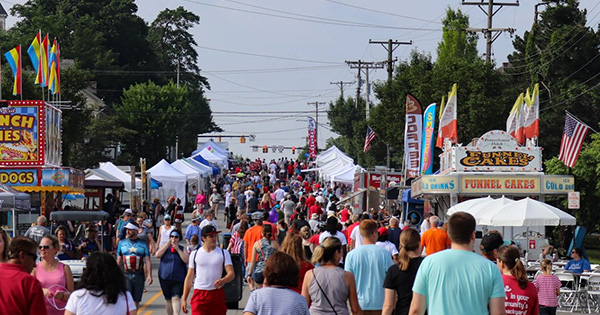 Centerville's annual Americana Festival is a huge event held each year over the 4th of July weekend. The festival has just about every kind of event you can think of — a 5K run, a parade, fireworks, food and drink vendors, and a street fair where you'll find local artists selling handmade goods. Art vendors at Americana Festival are all selling original goods like crafts, art works, and collectibles.
When it's happening next: July 4, 2022
Moving to the Dayton area? The team at Oberer Homes can help you build a home you'll love. Contact us today to get started!