You can't buy a house without knowing your future neighborhood! Local amenities, public spaces, neighbors, community events — all of these and more play an important part in your happiness in a new home.
Dayton is known for its many unique neighborhoods, each with their own personality that contributes to making Gem City such a great place to live. But how do you choose which one is for you?
Some neighborhoods, like the historic Oregon District or the Oakwood suburbs, always top the lists of Dayton's best places to live. But if you're looking to move to the Dayton area, you don't want to miss these up-and-coming neighborhoods, either. You might know less about them now, but within the boundaries of each you'll find active communities and exciting new things happening as they become more popular with Dayton residents.
Read on for our list of 5 up-and-coming neighborhoods you don't want to skip as you check out potential places to buy a home near Dayton!
5 Up and Coming Neighborhoods in Dayton, Ohio
Downtown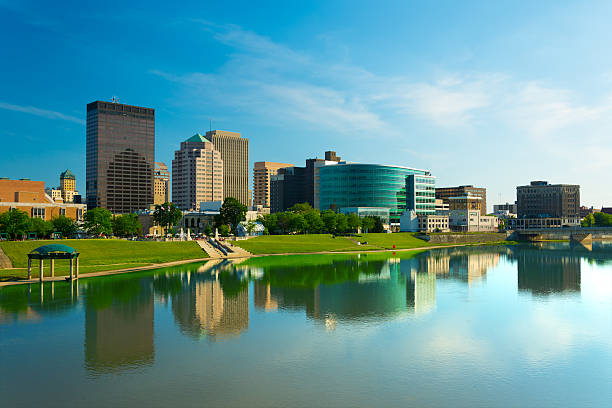 Up-and-coming, you say? Hasn't Downtown long been one of the most popular places for people to live in Dayton? Well, yes — but hear us out.
There are exciting new developments happening Downtown that are making it more popular, convenient, and engaging than ever before for residents within its bounds.
The Miami River waterfront is undergoing a serious overhaul that will totally revitalize the downtown area with new trails, environmentally friendly features, outdoor common spaces, and economic activity.
The population of young professionals continues to grow as Dayton remains an emerging new destination for rising tech talent, and many new businesses, bars, restaurants, and retail shops are opening in response.
If you're looking for urban living in an area that's showing strong economic and community potential, look no further than Downtown Dayton.
South Park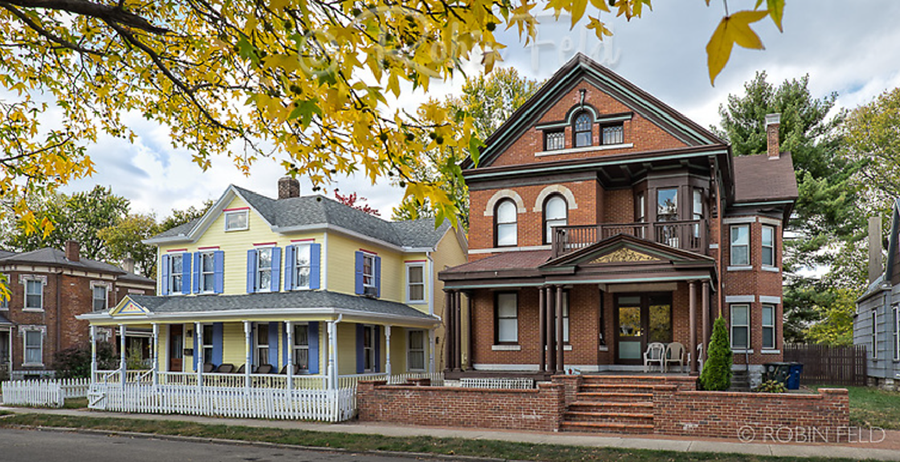 We love South Park for its perfect balance of tree-lined, residential streets and trendy bars, restaurants, and boutiques that still make you feel like you're living in the city. If you're looking for a more neighborhood-y feel without being too far away from the hustle and bustle, South Park could be it for you.
South Park is located conveniently just south of Downtown and north of University Park, making it easy to get to the city's two busiest corporate hubs and offering easy commutes for its residents. Homes in the South Park area feature unique colors and architecture that make walks around the neighborhood an interesting activity in itself.
South Park also has an active neighborhood association that holds frequent meetings, works together to maintain neighborhood safety, and plans community events to keep residents engaged. There's even a complete online neighborhood guide for people new to the area!
Centerville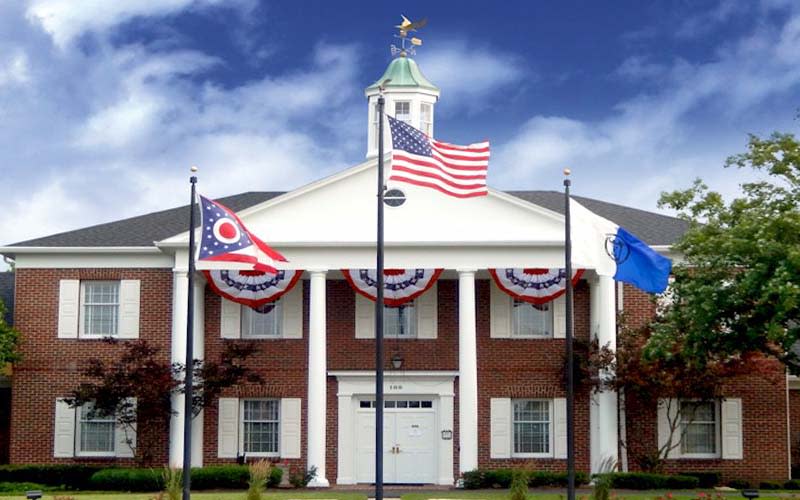 Centerville is a larger suburb just south of Dayton. It has both one of the top school districts in the region and one of the best ratings for places to retire in Ohio, making it a thriving community for both young families and retirees. In Centerville you'll find a happy balance of parks and green spaces to spend time outdoors as well as restaurants, bars, coffee shops, and retail stores to stay entertained.
Centerville prides itself on its mix of peaceful, tree-lined residential neighborhoods and bustling, walkable Uptown, where you'll find more than 100 small businesses and some of the area's most historic buildings and sites. It's also a quick 15-minute drive to Downtown Dayton, making it a great choice for city commuters.
Beavercreek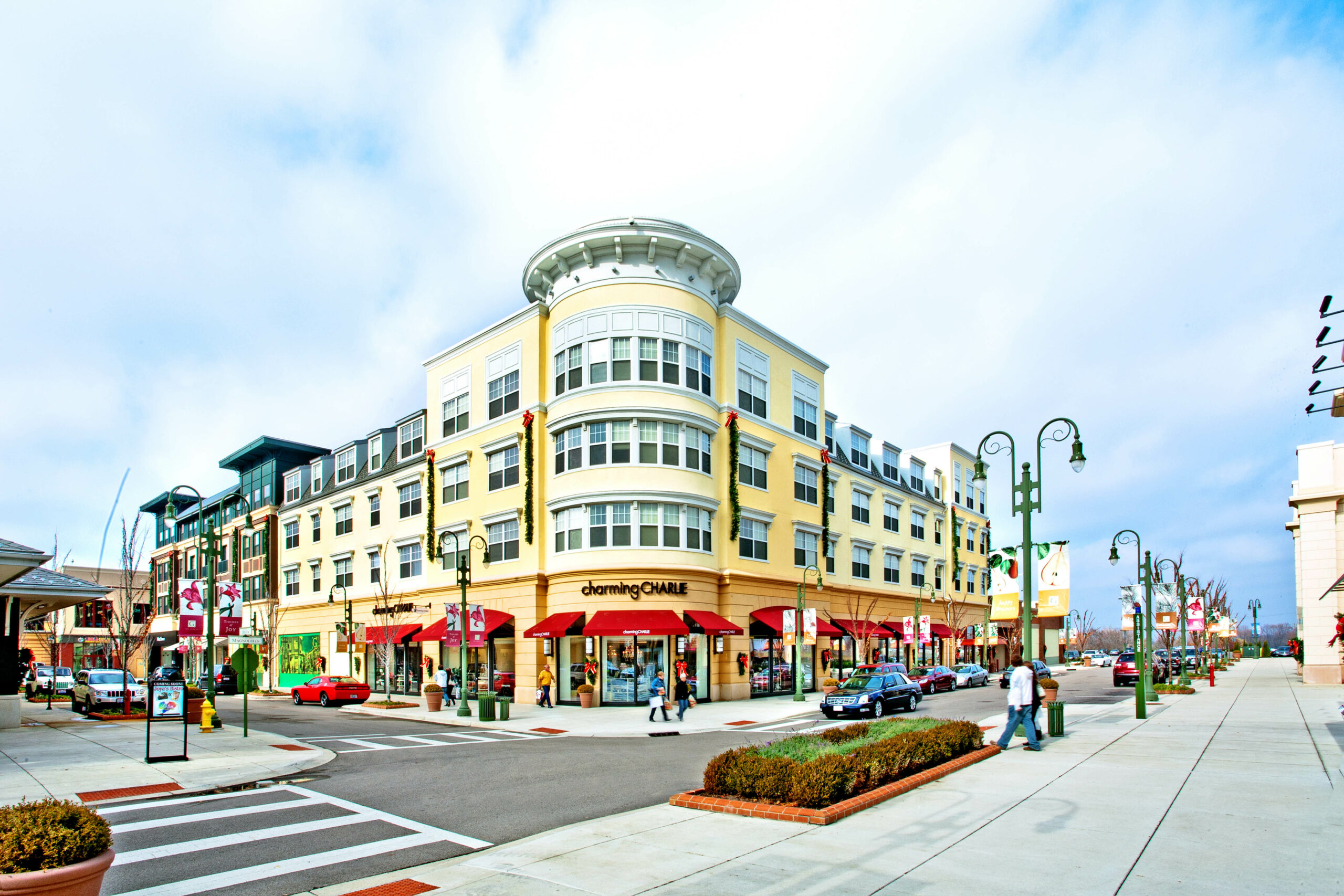 Beavercreek is a suburb of Dayton, located just east of the city bounds. While it's already the second-largest suburb of Dayton, it has a large amount of undeveloped land that indicates the area will continue to grow.
In Beavercreek you'll enjoy a more spread-out neighborhood with 20+ parks, playgrounds, and other common green spaces. The Green Towne Center is a retail hub where residents can live, shop, dine, and enjoy the community atmosphere.
Like Centerville, Beavercreek is a quick, easy commute to Downtown Dayton, making it a perfect option for professionals looking for more space but wanting to stay close to the city.
Yellow Springs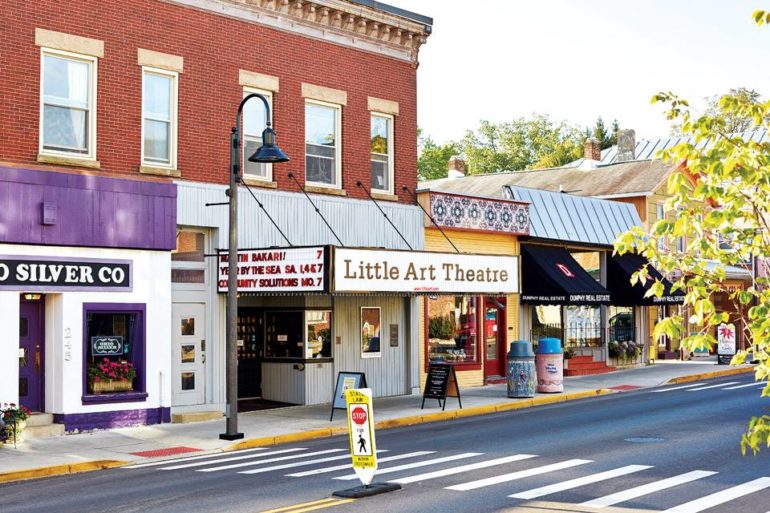 About a half hour's drive from Downtown Dayton you'll find Yellow Springs, a small town with a population just under 4,000. We love Yellow Springs for its small-town feel and quirky personality. For people who want to be outside the city but aren't looking for regular suburban living, Yellow Springs could be a great option for you.
You'll be charmed by downtown Yellow Springs, where the streets are lined with boutique shops, restaurants, bars, and other independent small businesses. Arts and culture are at the heart of the Yellow Springs community. The town hosts hundreds of events throughout the year such as festivals, farmers markets, small business Saturdays and more.
While it's a bit further out from Dayton proper, it's plenty close enough for a commute to work or frequent day and weekend trips into the city.
Moving to the Dayton, Ohio area?
Dayton and its surrounding areas are full of unique neighborhoods and active communities. The team at Oberer Homes can help you find a house you will love in a neighborhood that feels like home.
Contact us today to learn more!