Bellbrook, Ohio is a small town with big potential.
Located just southeast of Dayton proper, it's about 3 square miles in size with a population that hasn't yet topped 7,000. But for southwest Ohioans looking for a place with a small-town feel that still sits close to the big-city action, Bellbrook is the perfect choice. It truly offers the best of both worlds!
"Small-town friendly," is the motto in Bellbrook, and you'll feel it when you're there. And when you're ready for more excitement, it's just a 20-minute drive to Downtown Dayton.
You might be wondering, though: what is in Bellbrook, Ohio for residents who live there? The short answer: plenty! But we know you want the details. That's why we've put together this all-inclusive guide of the best things in Bellbrook, Ohio — parks, restaurants, history, and more.
Let's get started!
Quick Takeaways
Bellbrook's downtown area is undergoing a significant revitalization to make it more walkable and visually appealing.
Restaurants in Bellbrook like The Blueberry Cafe and McIntosh Pub & Grub are community staples.
Bellbrook has one of the top school districts in the state of Ohio for overall quality, teachers, and safety.
The Bellbrook Historical Society actively keeps the town's rich history alive through events, social media, and a museum.
Events held in Bellbrook throughout the year like the famous Sugar Maple Festival and farmers markets keep the community engaged.
Downtown Bellbrook
Bellbrook's downtown — anchored by Franklin and Main streets — is the hub of the town's restaurant, shopping, and entertainment scenes. It's also where most community events are held throughout the year.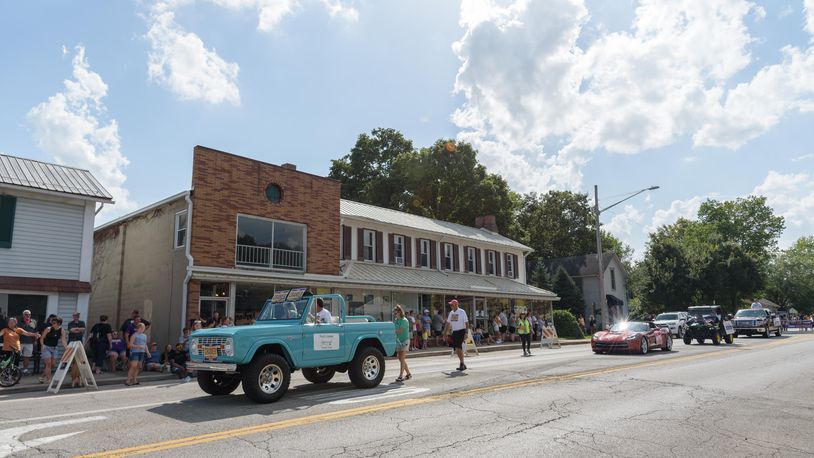 Since 2019, downtown Bellbrook has been undergoing a serious revitalization thanks to commitment by city leadership and a fund dedicated specifically to improving the downtown area. Projects have included new benches and signs, landscaping upgrades, new streetlights, and better sidewalks for improved walkability.
Parks and playgrounds
For such a small area, parks in Bellbrook sure are plentiful. Whether you're looking for a quiet, serene spot to enjoy nature or a playground where the kids can play, Bellbrook delivers. Some of our favorites include:
Ron Kehl Park – Named after the Bellbrook community's beloved former park commissioner Ron Kehl, this park offers a wide range of outdoor activities like a playground, nature trail, basketball and baseball fields, walking paths, and picnic areas.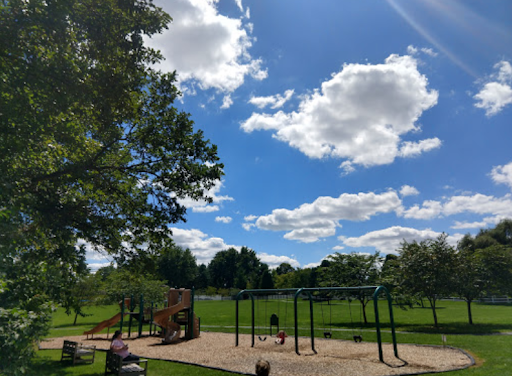 Sugarcreek MetroPark – Part of Dayton's Five Rivers MetroParks system, Sugarcreek MetroPark is an expansive 618 acres of woodlands and prairies. Here you can picnic, walk or run, ride horseback, and explore natural wonders like the Osage Orange Tunnel.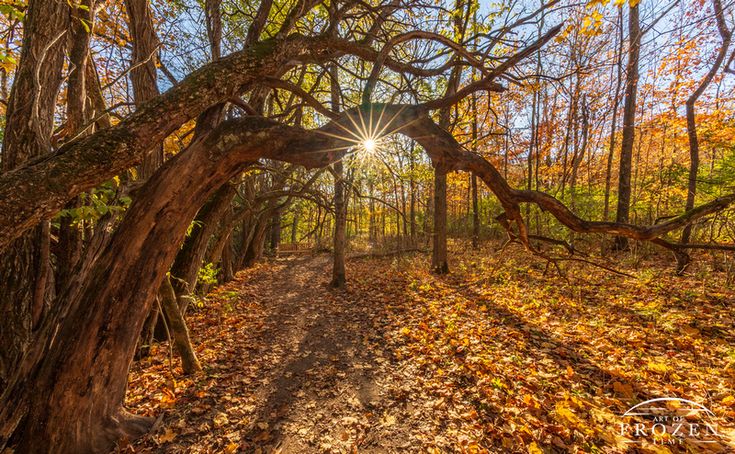 Great restaurants
The restaurants may not be as numerous in Bellbrook as they are in the big city, but they're just as delicious. And in Bellbrook, you get the added perk of seeing so many friendly faces when you stop in. Whether you're going out to breakfast, lunch, or dinner, you'll love the small but mighty restaurant scene in Bellbrook.
We love:
The Blueberry Cafe – A charming little breakfast spot and a Bellbrook favorite known for its oversized (and delicious!) muffins.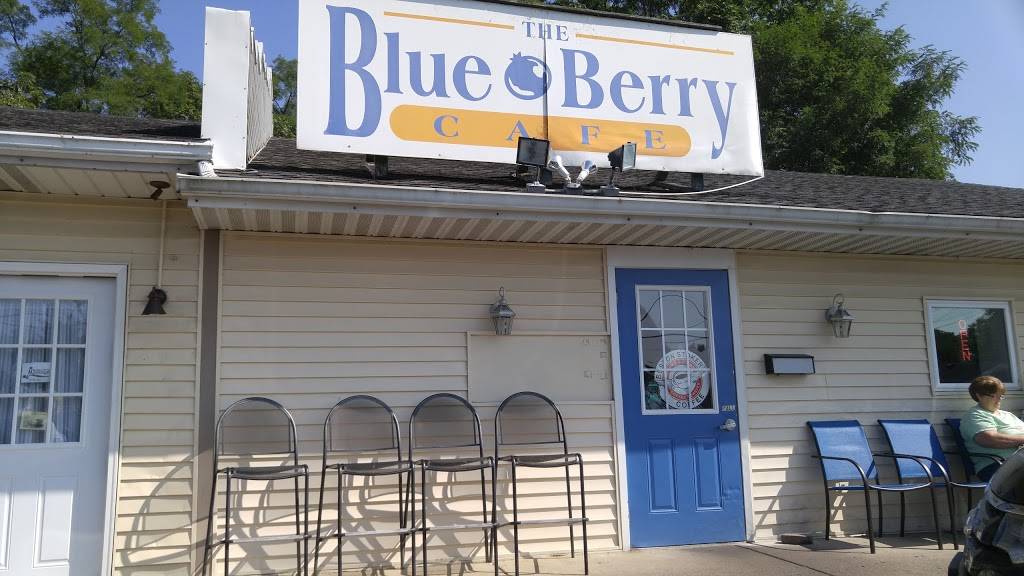 McIntosh's Pub & Grub – If you live in Bellbrook, you know McIntosh's. It's the go-to sports bar to catch a game or a great burger.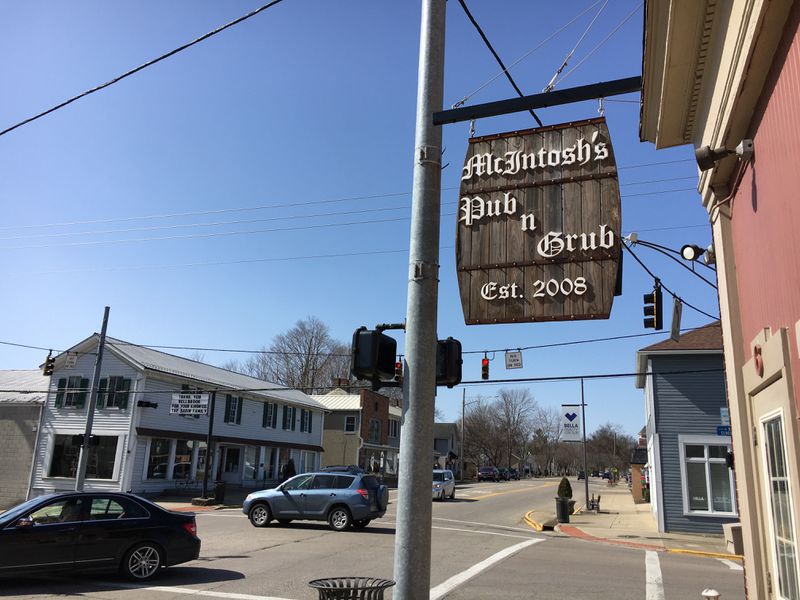 A high-performing school district
If you're looking for a place to raise a family and feel confident in K-12 education, look no further than Bellbrook. Their schools — from Pre-K through to 12th grade — are consistently rated the top district in Greene County and among the best-performing in the state of Ohio.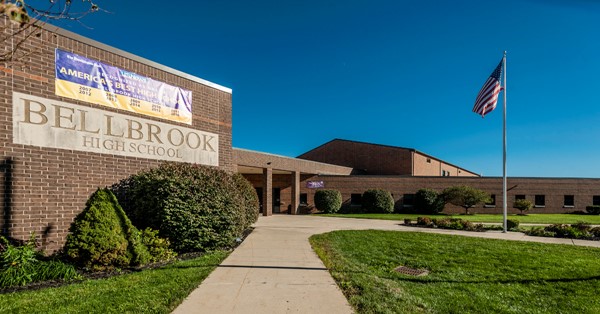 Some specifics to demonstrate: out of 608 school districts in Ohio, the Bellbrook-Sugarcreek district ranks in the top 50 for teachers, top 60 for best overall districts, and top 100 for safety. They have a small student to teacher ratio (21:1 on average) and a 96% graduation rate.
History and museums
Bellbrook is rich in history. It was founded more than 200 years ago (in 1816) by Stephen Bell, who was attracted by its access to local waterways like the Little Miami River and Sugarcreek.
The town's history is kept alive today by the extremely active Bellbrook Historical Society, which hosts events, shares historical photos on its Facebook page, and runs the Bellbrook Historical Museum. The museum aims to showcase local history with artifacts and photos, many of which have been donated by local residents whose families have been in Bellbrook for generations.
An engaged community
Perhaps the very best part of living in a small town is the tight-knit community that comes along with it! In Bellbrook, the community stays engaged with events and festivals throughout the year, including its most popular: the annual Bellbrook Sugar Maple Festival.
The festival features everything from live entertainment to food trucks and beer gardens to kids' activities to running races to local crafts and more. Residents receive awards (like Citizen of the Year and Teacher of the Year) for their service to the community. If there's one day that truly showcases what the Bellbrook community is like, it's Sugar Maple Festival Day.
But it isn't the only event to look forward to! Others include the Lions Club Festival, Bellbrook Farmers Market, and Brook Mills 10k.
Bellbrook is a vibrant community suited for people and families of all ages. If you're looking to move to the area, the team at Oberer Homes can help you build a home you love. Contact us today to learn more and get started!