The summer months are here! There's nothing better than a sunny summer day spent at the beach — especially a beach with real ocean waves. If you're an Ohioan, you know that there are no ocean beaches right around the corner. But if you're willing to take a road trip, there are plenty of great spots in nearby coastal states for you and your family to enjoy.
We've put together a list of some of the closest ocean beaches to Dayton, Ohio. Located in Virginia, New Jersey, South Carolina, and Maryland, these coastal towns are known for beautiful beaches, boardwalks, restaurants, amusements, nightlife and more!
The Closest Ocean Beaches to Dayton Ohio: 7 Spots to Visit
Virginia Beach, Virginia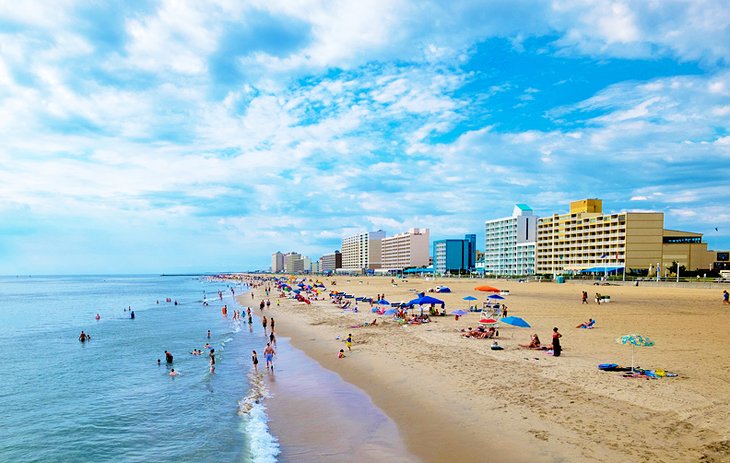 Drive time: 9.5 hours
Located where the Chesapeake Bay meets the Atlantic Ocean, Virginia Beach is known for its history, rich culinary scene, and family-friendly activities. It's a popular destination year-round, but especially in the summer months when the beach and boardwalk are open.
Attractions you don't want to miss at Virginia Beach:
3-mile-long boardwalk lined with hotels, restaurants, shops, games, and amusement rides
First Landing State Park, which features 19 miles of hiking and biking trails, kayak tours, a swimming beach and more
Virginia Aquarium, home to more than 10,000 animals
Sandbridge Beach – a secluded beachfront area that offers a quieter beach experience than the hustle and bustle of the main oceanfront area
Myrtle Beach, South Carolina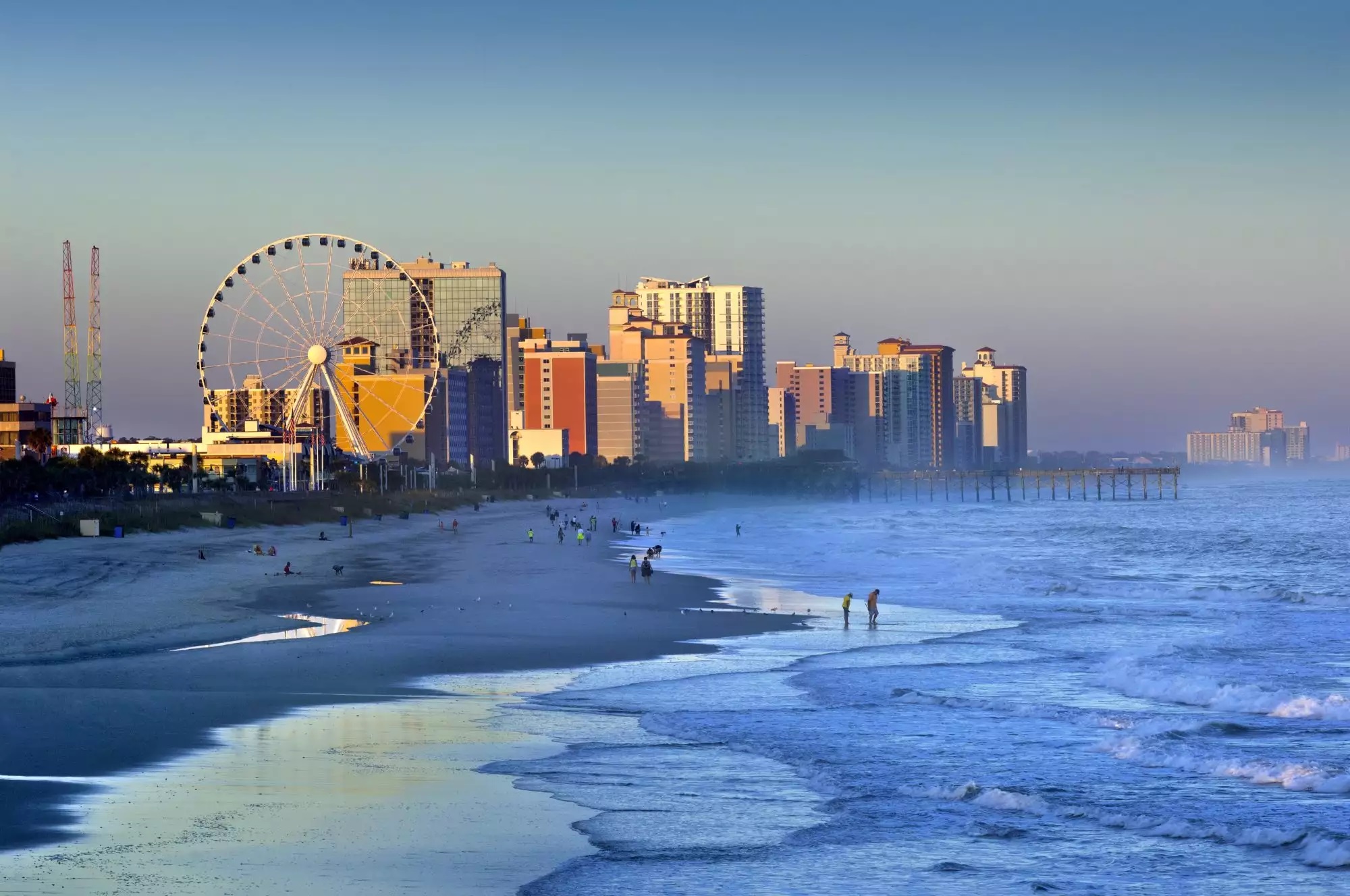 Drive time: 9.75 hours
Myrtle Beach is one of the most well-known and popular ocean beach destinations on the east coast, and for good reason. It features 60 miles of shoreline, 90+ golf courses, a boardwalk, an aquarium, and some of the best shopping and restaurants in South Carolina. In other words: there's something for everyone in Myrtle Beach!
Some don't-miss attractions:
Dewey Beach, Delaware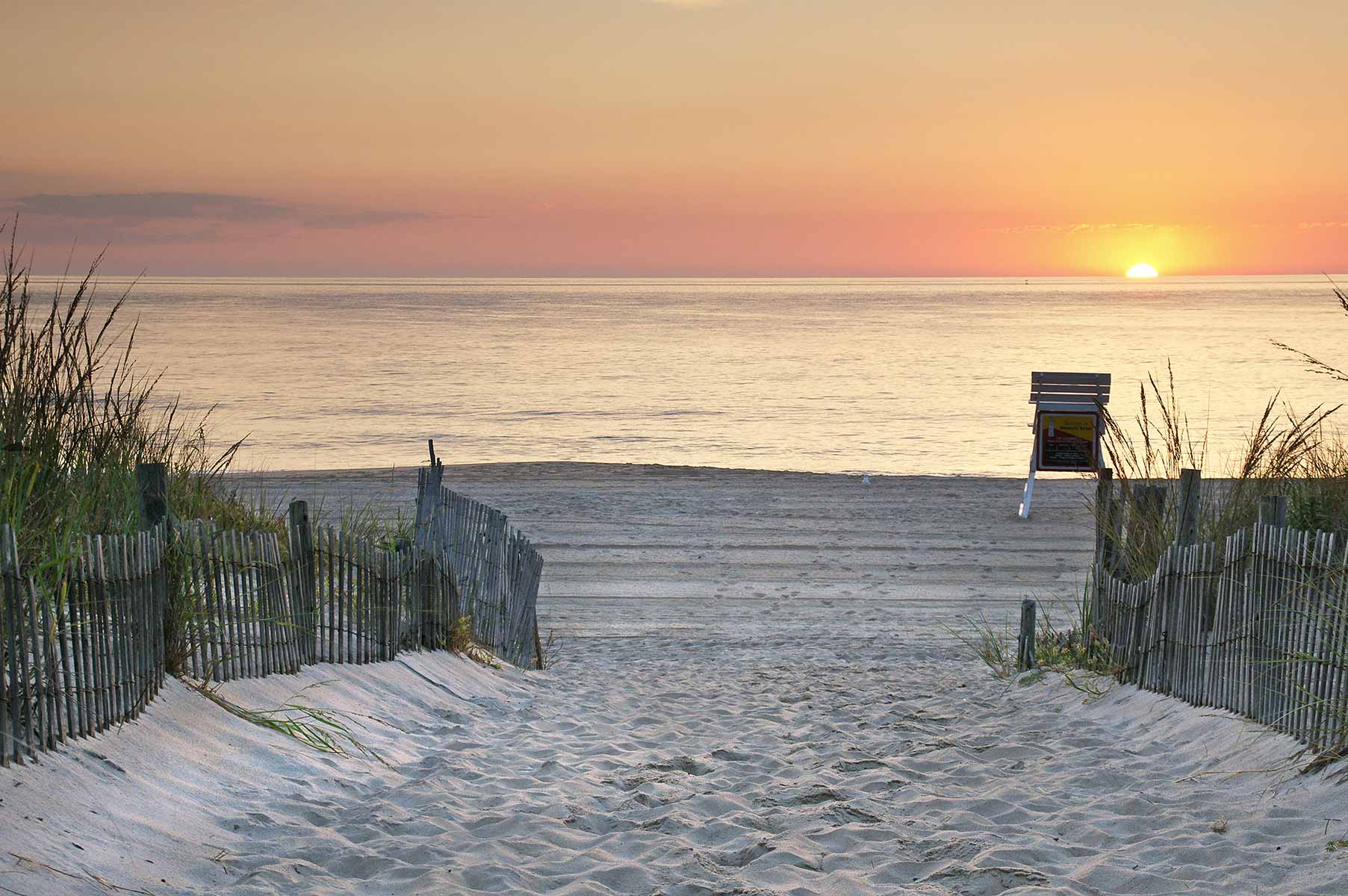 Drive time: 9.25 hours
Dewey Beach is situated between its slightly larger Delaware neighbor, Rehoboth, and Ocean City, MD (both also on our list). Its beaches are small but beautiful and serene. Outside of normal daytime sunbathing and swimming, families can enjoy events like Monday Movies on the Beach and Wednesday Bonfires on the Beach run by the Rehoboth-Dewey Chamber of Commerce.
Dewey is also known for its lively nightlife and attracts a younger crowd in addition to family beachgoers. If you like to enjoy live music and/or are a seafood lover, you'll enjoy the long list of authentic beach-town bars and restaurants in Dewey.  Popular favorites include Rusty Rudder, The Starboard, and Bottle & Cork.
Rehoboth Beach, Delaware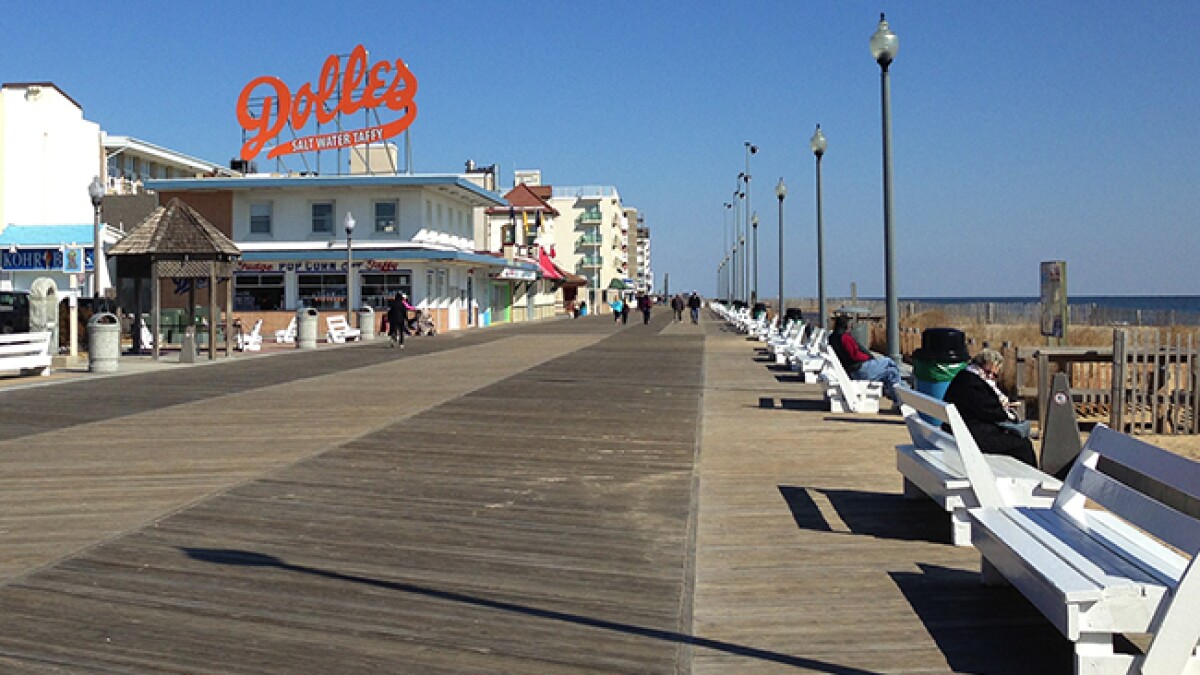 Drive time: 9.25 hours
Just north of Dewey is Rehoboth Beach, the most popular beach in Delaware and a destination for beach lovers, foodies, and bargain hunters alike. Its three-mile stretch of barrier-island beach offers fun in the sun for the entire family, with a mile-long boardwalk full of restaurants, shops, and other amusements.
Here are some best things to do in Rehoboth:
Long Beach Island, New Jersey
Drive time: 9.25 hours
Long Beach Island, New Jersey is big — an 18-mile barrier island with six different smaller beach towns to choose from. You'll find a different kind of vibe in each section of the island, but the best part is that they're all easily accessible (in many cases, even walkable from each other) so you can spend time enjoying all that the island has to offer — no matter your mood.
Here are the six LBI towns (and what they're best known for):
Ocean City, Maryland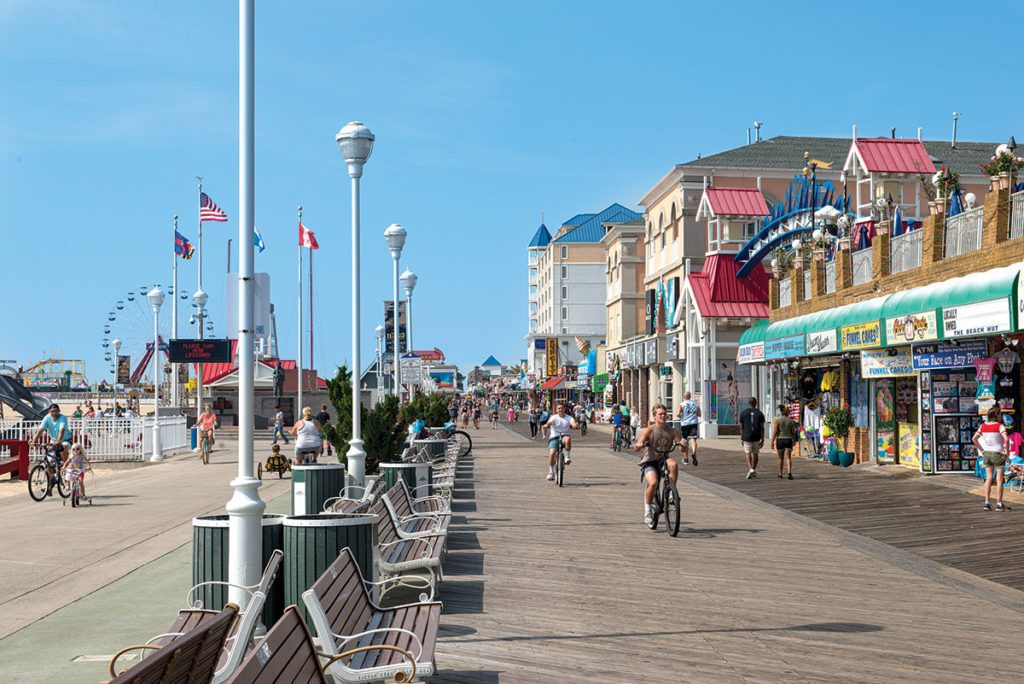 Drive Time: 9.5 hours
Like Myrtle Beach earlier on our list, Ocean City, Maryland is one of the most well-known and popular oceanside resort towns on the east coast. It's an action-packed place: a sprawling beach and boardwalk, amusements and thrill rides, tons of nightlife, and an awesome food scene (to name just some of the great things to do in OCMD).
Here are some don't-miss destinations to check out while you're there:
Cape May, New Jersey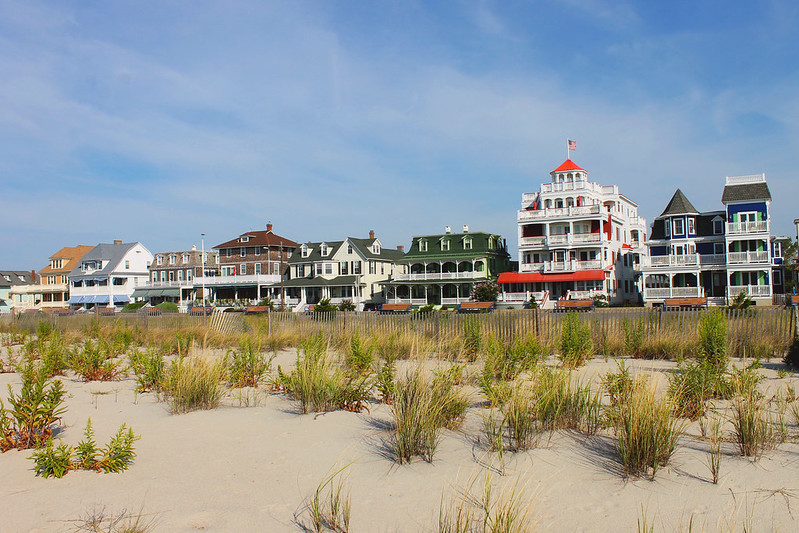 Drive Time: 9.5 hours
Last but definitely not least, Cape May, New Jersey is a charming little beach town that's consistently ranked one of the top beaches in the entire country. New Jersey itself ranked Cape May the very best of its many beaches.
Cape May manages to feel quaint while also featuring plenty to do around town: five-star restaurants, a promenade with shopping, food, and arcades, countless B&Bs, breweries, active nightlife, the Cape May Zoo, and of course its white sandy beaches.
Whether you're looking to take a romantic getaway, bring the kids for a family vacation, or enjoy a relaxing solo trip, you won't regret doing it in Cape May.
Moving to the Dayton area? Oberer Homes can help you find (or build!) a home you love. Contact us today to get started.