Calling all anglers! If you're wondering where to go fishing in Dayton, Ohio, you've come to the right place. The Dayton area — especially its Five Rivers MetroParks —are some of the richest areas for great fishing.
Read on for 7 of our favorite spots that we recommend trying out this season!
Quick Takeaways
Ohio's Five Rivers MetroParks is home to some of the best fishing locations in the state of Ohio.
An Ohio fishing license is required at most locations for anyone age 16 and over.
Dayton's popular fishing locations feature a variety of species, including bass, catfish, bluegill, trout, and crappie.
Cedar Lake (Carriage Hill MetroPark) and Lake George (Twin Creek MetroPark) have piers for ADA-accessible shore fishing.
7 Top Spots for Fishing in Dayton, Ohio
Eastwood Lake and Blue Lake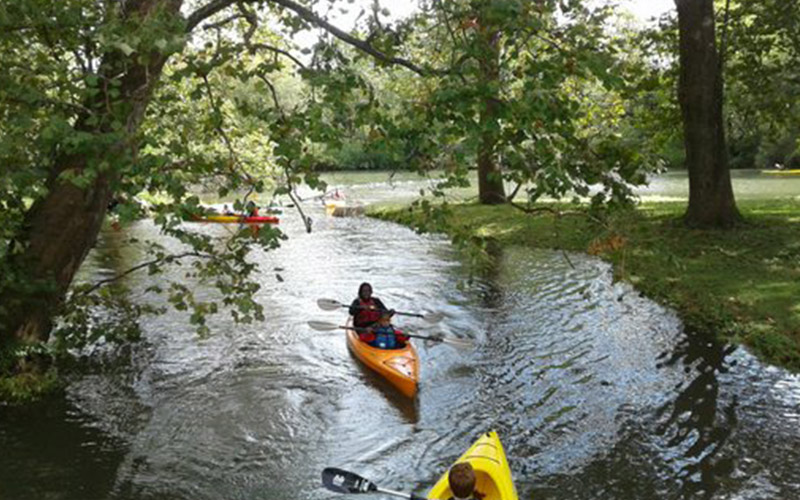 Eastwood Lake and its smaller neighbor, Blue Lake, are the result of old mining operations. Both fed by the Mad River, these lakes are deep — making for colder water and bigger fish! These lakes are perfect for anglers who like to take a boat out for fishing rather than doing it on-shore.
You'll find a great supply of bass fish in both Eastwood and Blue Lake (they maintain a healthy amount on their own but are also occasionally stocked). You'll need a fishing license for Eastwood Lake, but not for Blue. Night fishing is also allowed on both lakes from April through October, when both lakes are open 24 hours a day, seven days a week.
Huffman MetroPark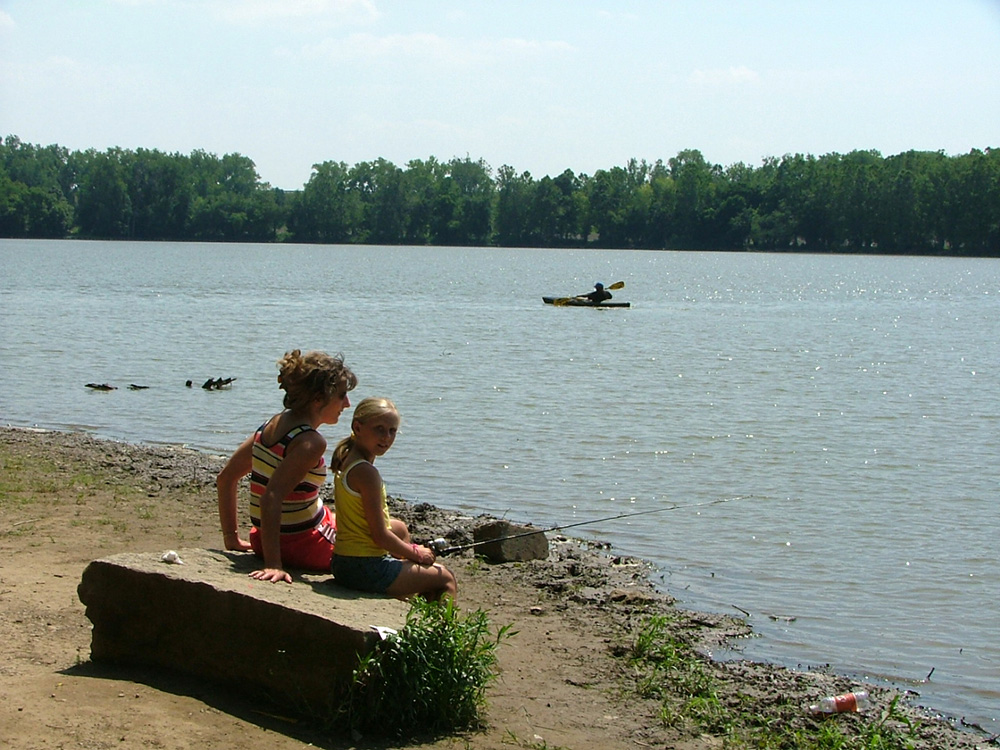 Huffman Lake and the adjacent Mad River are both prime fishing locations near Dayton, Ohio. It has one of the more diverse sets of potential catches you'll find in the area with a good supply of bass, bluegill, catfish, and crappy in the Huffman Lake, plus trout found in the Mad River. The serene waters and views at the lake, in particular, make it a popular choice for fly fishing from kayaks.
This location is open for fishing year-round. A fishing license is required for both Huffman Lake and Mad River.
Englewood North Park and Martindale Ponds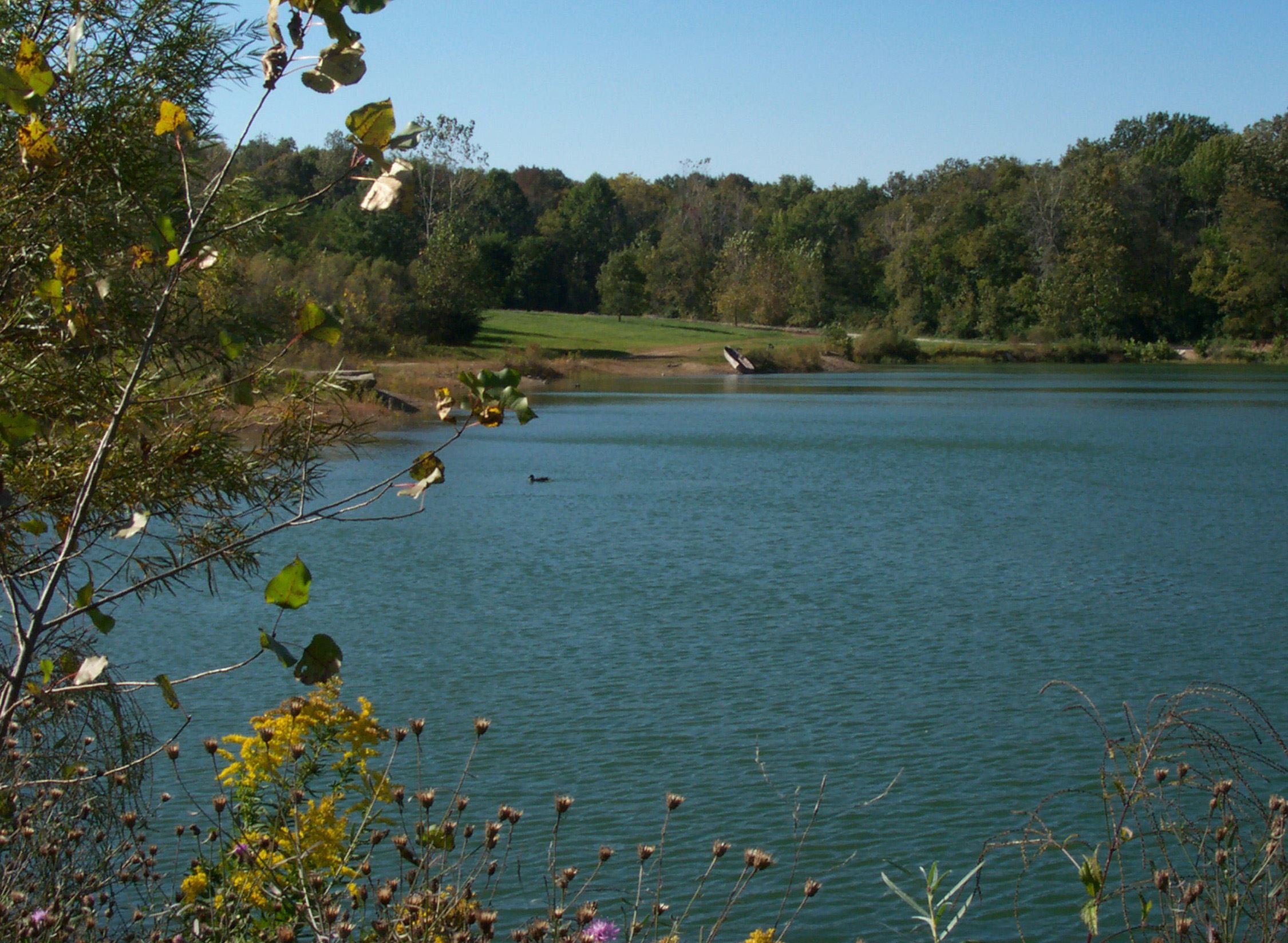 Englewood MetroPark's lake, North Park Ponds and Martindale Pond are all hidden gems tucked away in a heavily wooded area. The lake is a popular spot for largemouth bass, with anglers often scoring catches over 5 pounds. The ponds often benefit from high rains, when the flooded Miami River often runs over, leaving fish behind when it recedes.
North Park Ponds are open 24/7 from April through October. The lake and Martindale Pond are open year-round for fishing. A fishing license is required for this location.
Stillwater River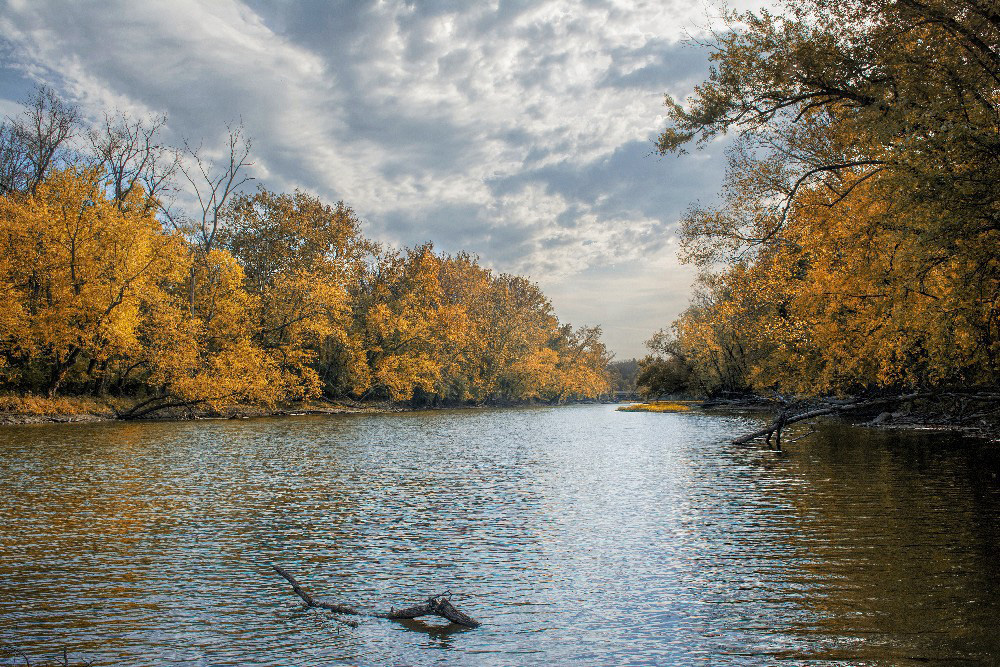 Stillwater River is a stream near Dayton, Ohio. It's a popular fishing spot with a variety of fish in its waters, including largemouth and smallmouth bass, rock bass, channel catfish, bluegill, and trout. Fly fishers and baitcasters alike find success at Stillwater River. A fishing license is required at this location.
Stillwater is a great choice if you're looking to feel truly immersed in Ohio's natural beauty. The river is home to many species of songbird and waterfowl and is located nearby scenic Greenville Falls.
Great Miami River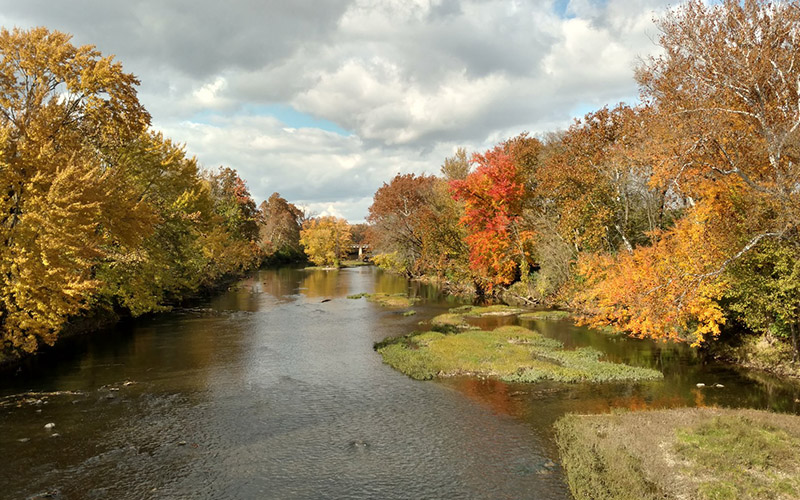 The Great Miami River is widely known as Ohio's best fishing destination for smallmouth bass. But you'll find a pretty diverse range of fish in its waters: bass, of course, as well as crappie, catfish, saugeye, trout, bluegill, and northern pike (among others). The Great Miami is great for bait fishing, fly fishing, and spinning alike. Anglers can wade in shallow areas or use paddle boats and kayaks to try their luck in deeper waters.
The Great Miami River is also known for its catch-and-release Great Smallmouth Bass Fishing Challenge that takes place every June.
Carriage Hill MetroPark Cedar Lake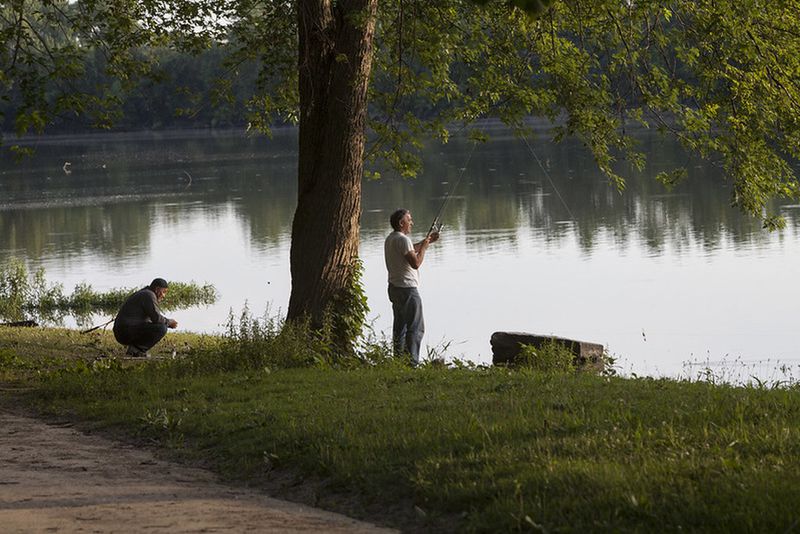 Carriage Hill MetroPark's Cedar Lake has an ADA-accessible boardwalk and fishing pier located next to a parking area and restroom. It's a perfect choice for casual shore fishers or if you're taking the kids. It's also one of only a few spots in the Five Rivers MetroParks where a fishing license is not required.
In Cedar Lake you'll find many of the fish common to the MetroParks' waters — bass, bluegill, catfish, and trout. But it's especially known for its abundant supply of crappies and sunfish.
Twin Creek MetroPark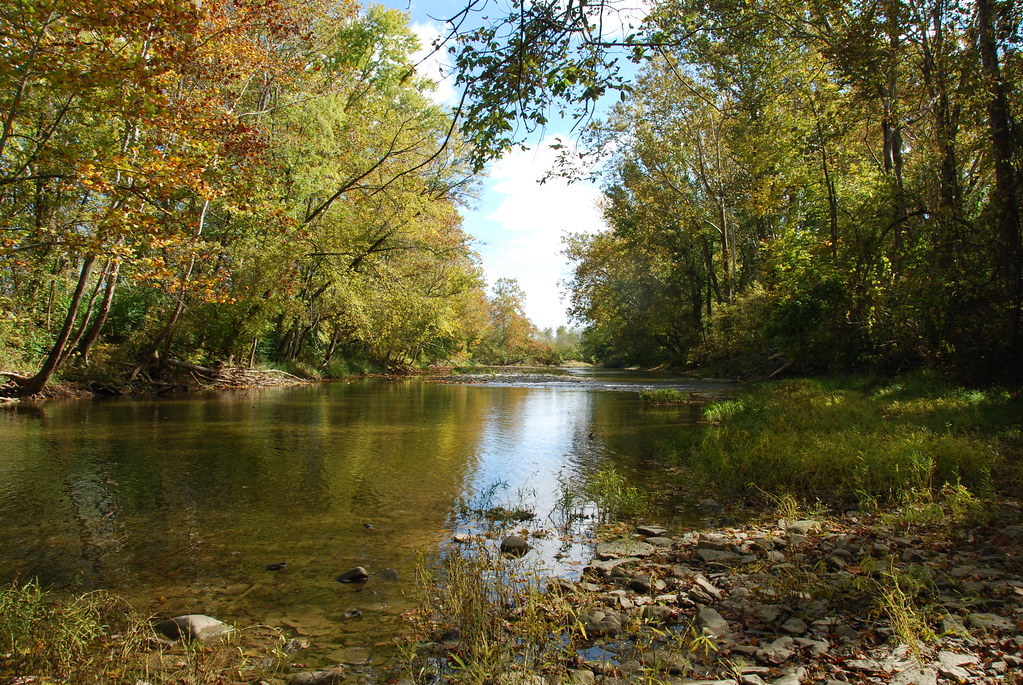 Twin Creek MetroPark offers three great fishing spots all in one place: Twin Creek, Lake George, and Dogwood Pond. You'll find a variety of bass, bluegill, and crappie at these spots. You can choose to fish from shore or access Twin Creek by canoe or kayak. Lake George features an ADA accessible fishing pier.
All fishing locations at Twin Creek MetroPark are catch and release only. No fishing license is required.
Are you moving to the Dayton area? If so, the team at Oberer Homes can help you find the home that's right for you. Contact us today to get started!