Oh, the weather outside is frightful, and the fire is so delightful . . . but only if you remembered to clean out your chimney!
As the days get shorter and we prepare to spend more time indoors, it's important to get your home ready by completing your winter home maintenance checklist. When you do, you avoid winter weather-induced crises that cost time, money, and a whole lot of frustration.
Let's look at 8 must-do winter maintenance tasks that every homeowner should handle before the coldest months of the season officially arrive.
Quick Takeaways
Your heating system and roof should be inspected at least annually (and definitely before the winter weather begins).
Peak months for house fires are December and January, so it's critical to check that both smoke and carbon monoxide detectors are working.
Trimming your trees and clearing your gutters and chimney are smart preventative measures to avoid home damage during winter.
Professionals can help with tasks like insulating windows, inspecting heating systems and roofs, trimming trees and more. You should always hire someone if you're not confident in your DIY ability.
It's a good idea to keep emergency supplies — think flashlights, nonperishables, and blankets — in a storage space at home in case you're homebound during a winter storm.
The Complete Winter Home Checklist: 8 Things Not to Miss on Your To-Do List
Check your heating system
Your heating system — furnace, boiler, heat pump, and radiators — should all be cleaned and checked periodically to make sure they're running smoothly. Change your filter out once per month and keep the surrounding area clean. Many heaters are in basements, and it's not a good idea to store things like boxes or decorations anywhere near the heating system.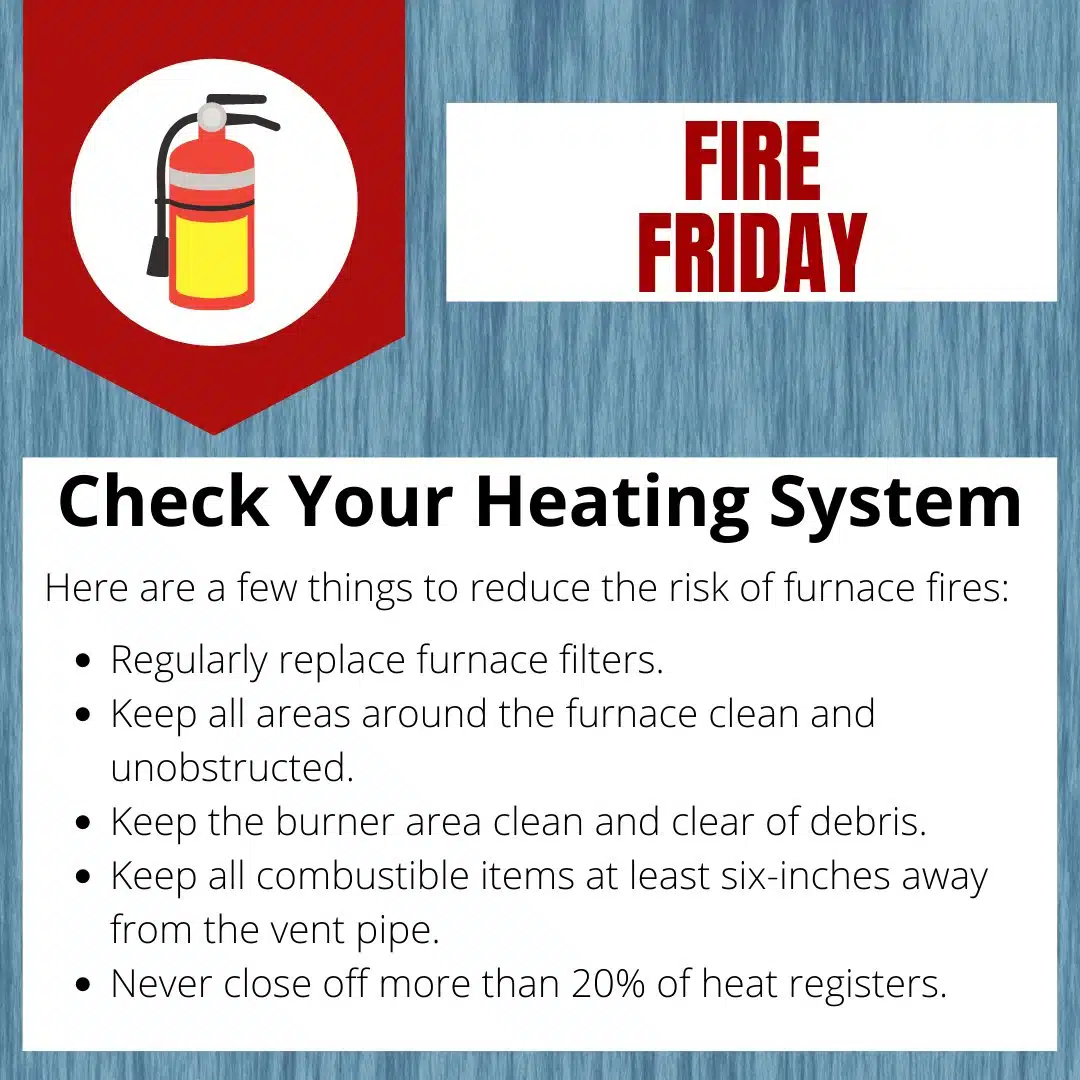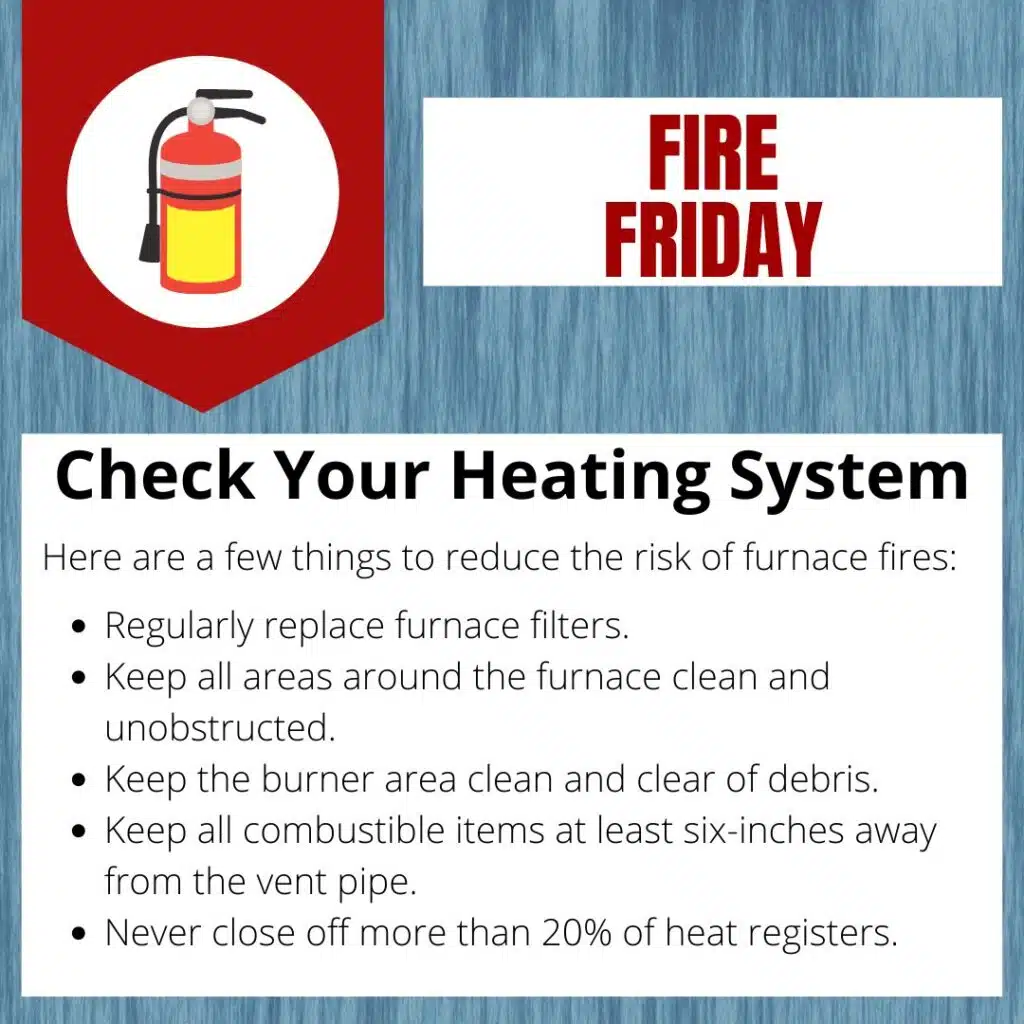 HVAC manufacturers also recommend having your heating system professionally serviced once per year, so call your local HVAC servicer a few weeks before you anticipate turning the heat on.
Insulate the windows (and other nooks and crannies)
When air leaks through old or broken windows, your home gets colder and your heating expenses increase. Adding insulation around windows, wall cracks, gaps surrounding lighting fixtures, and other vulnerable areas is fairly easy to DIY if you take your time and use instructions to guide you.
If it feels like you have too many cold air leaks to handle efficiently on your own, you can call a contractor to help you do it. The ROI will be felt on your utility bills!
Clean out the gutters and chimneys
During the fall season, gutters and chimneys fill with falling leaves and other debris that can cause flooding once winter temperatures hit. Large pieces of debris can also make your roof and gutters heavy and cause them to fall, potentially damaging your home.
In many cases, clogged gutters can also cause ice dams — a bigger build up of ice on your roof which often leads to both indoor and outdoor home damage.

Cleaning the gutters can absolutely be a DIY task if you're up for it, but it requires some climbing in order to execute. If heights and ladders aren't your thing, you may want to call a professional to handle this job for you.
Trim the trees
Like debris stuck in gutters and chimneys, stray tree branches that aren't secure can cause damage to your home if they're broken off by wind, rain, or snow. Even worse? Home insurance doesn't always cover the cost.
Hire a professional to trim large trees around your home and even take care to trim smaller trees and bushes in your garden and driveway just to be safe.
Check your smoke alarms and carbon monoxide detectors
With the heat turning back on and fires going in your home, it's time to make sure your smoke alarms and carbon monoxide detectors are in working order. House fires peak in December and January, according to the Red Cross, and fires accounted for 93% of the 75K emergencies they responded to last year.
As a result, it's recommended that you check smoke and carbon monoxide detectors monthly, so this is one winter maintenance job you should be used to having on your list. Fortunately, it's an easy one that can be made even simpler by using a combo device.
Check out this video guide for more details:

Make sure your roof is in good condition
Most professionals recommend that you inspect your roof at least once or twice per year. It's best practice to schedule one of those inspections for just before winter to confirm your roof is in good condition and fortified to handle the harsh weather conditions coming its way.
In particular, it's important to look for loose shingles or flashings (the metal pieces that curve around the edge of your roof) and any sagging that may suggest weak spots.
While you can technically inspect your room on our own, this is one job that can be dangerous if you're not experienced. We recommend hiring a professional in most cases, which usually costs a few hundred dollars.
Check your emergency and outdoor maintenance supplies
When a snowstorm does hit, the last thing you want to do is have to head out for food, supplies,  or other essentials you didn't realize you were missing. Find a spot in your house to store these items year round (like a basement or kitchen), and be sure to include the following:
Flashlights, batteries, matches, and candles
Lots of drinking water
Non-perishable food items (like canned and jarred goods)
Extra blankets to stay warm if needed
A generator (especially if you live in a cold climate)
Rock salt and a heavy-duty shovel
Cleaning supplies and paper products (especially toilet paper)
Food for your pets
When you're prepared before a winter storm happens, it can even be a cozy experience with your family inside the safety and comfort of your home.
Winterize your outdoor fixtures
Last but not least, cover or take in your outdoor furniture and other large fixtures (like grills and pools), so they don't get damaged during the winter months. It's best to store items in a dry place (like a shed or garage) where they have no chance of experiencing wind and water damage.
If you have a pool, be sure you've deep cleaned it, adjusted water chemistry as needed, and put a secure cover on top. In most cases, there's no need to drain your pool for the winter as long as you take these other steps.
Over to You
A major perk of living in an Oberer Home is that your HOA helps take care of community-wide winter maintenance, like salting the roads and plowing snow (and this is just one of many benefits!). Want to know more about our custom home communities? Check them out here or contact us today to start your home search!