One of the best parts of living in any community is walkability. City or suburb, you likely want to find a home that features nearby shops, restaurants, parks, schools, and other amenities that your family can access on foot. Walkable neighborhoods allow residents to connect with nature, meet neighbors, exercise conveniently, and engage more in their communities.
There are plenty of walkable neighborhoods in the Dayton area that fit all different lifestyle preferences. We did our research and curated a list of 10 of the most walkable neighborhoods in Montgomery County:
10 Walkable Neighborhoods in Montgomery County, Ohio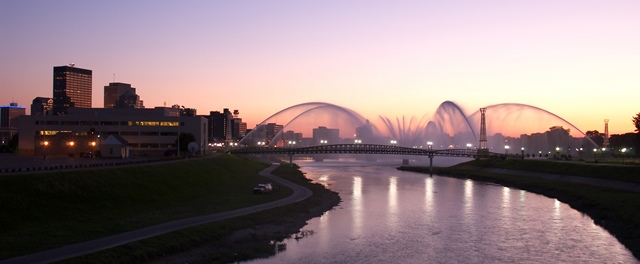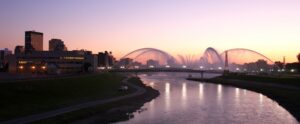 We'll start with the most walkable neighborhoods in Dayton proper, and first up is Downtown Dayton. If you live downtown, you can get anywhere you need to without a car — shopping, restaurants, festivals, outdoor parks, you name it.
The city's Riverscape area along the Great Miami River puts a big piece of nature right in Dayton's center. At Riverscape MetroPark you'll find river views, walking trails, gardens and more.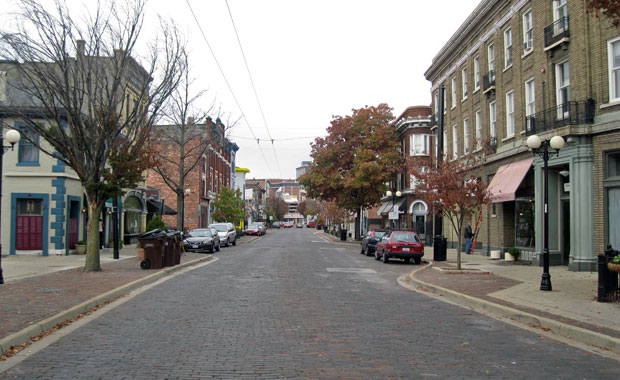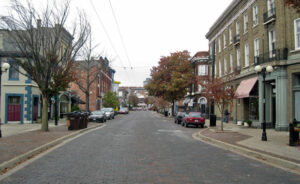 Connected to Downtown Dayton is the Oregon District, arguably the city's most popular neighborhood and definitely one you can enjoy walking through. 
If you live in the Oregon District, you can walk to some of the city's most treasured landmarks including the Neon Theater, the Dayton Art Institute, 5th Street, and Newcom Park. You'll also find no shortage of bars and restaurants where you can enjoy a day or night out in the city.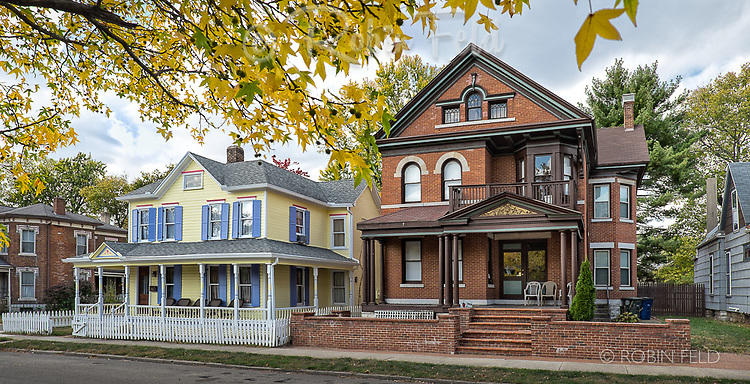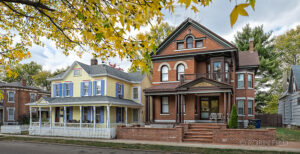 Not quite as urban but also in Dayton proper is the walkable South Park neighborhood. South Park has more of a family-friendly residential feel. The quiet streets feature some of the city's most historic and beautiful architecture, making for a lovely place to walk around and enjoy the community. 
While you won't find the buzz of downtown, South Park has its own fair share of shops, restaurants, and bars throughout the neighborhood that locals love.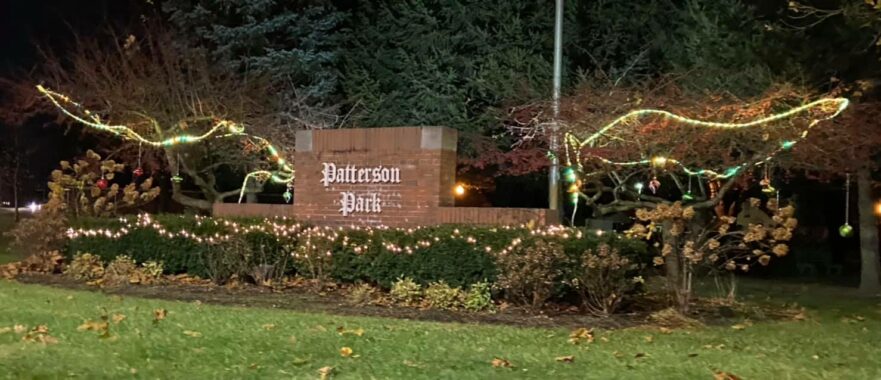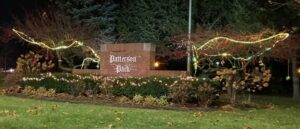 Patterson Park is the perfect Dayton neighborhood for people who want to stay inside the formal city limits while enjoying a more suburban neighborhood vibe. It's also very walkable, with many local bars, restaurants, and parks that residents can easily access by foot.
Patterson Park is a definite family neighborhood, with an active civic association that hosts events to keep the community engaged such as the Annual Garden Tour and summer picnics.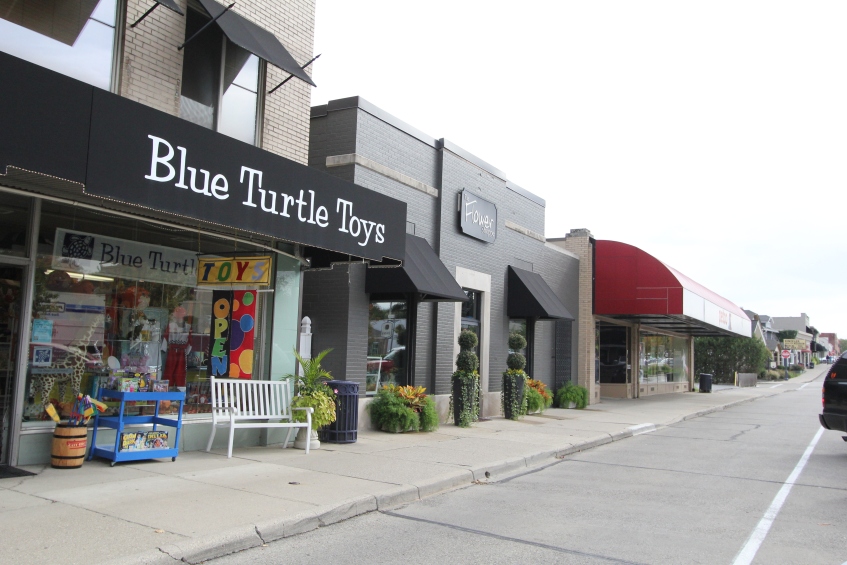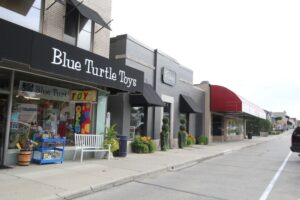 Oakwood is just outside of Dayton's city limits. It's one of the best places to live in the Dayton area, featuring a top-ranked school district, scenic tree-lined streets, and a community feel that makes you feel like you aren't too far away from the city (which you aren't — just a quick 10 minute drive to Downtown). 
Oakwood residents can easily stroll through its many connected neighborhoods or to the local shops, schools, churches, restaurants, and parks all just a few minutes' walk from residential streets.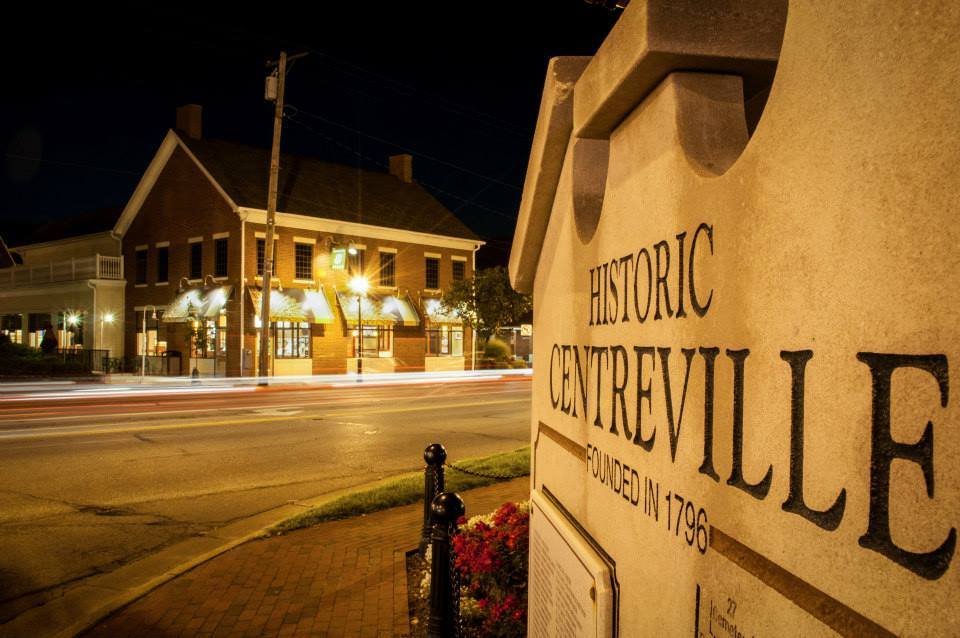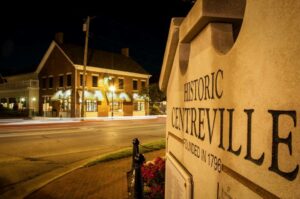 Consistently ranked alongside Oakwood as one of the best Dayton suburbs to live in, Centerville features many of the same walkable features. 
Throughout Centerville's 45 unique neighborhoods, you'll find plenty of parks, coffee shops, restaurants, schools, shopping centers and more that you can walk to from the nearest residential areas.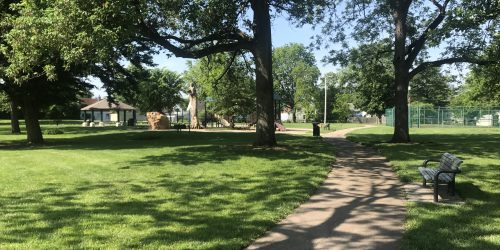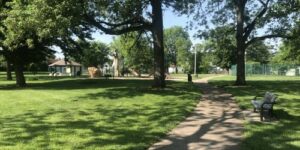 Kettering is another walkable suburb just south of the city and a quick drive downtown for those who want to still enjoy the amenities of urban Dayton. Kettering itself has its own walkable features, including nearly 40 walking trails for residents who like to enjoy the great outdoors.
Kettering also has great neighborhood schools that children can walk to and many restaurants, bars, shops, and parks throughout the community.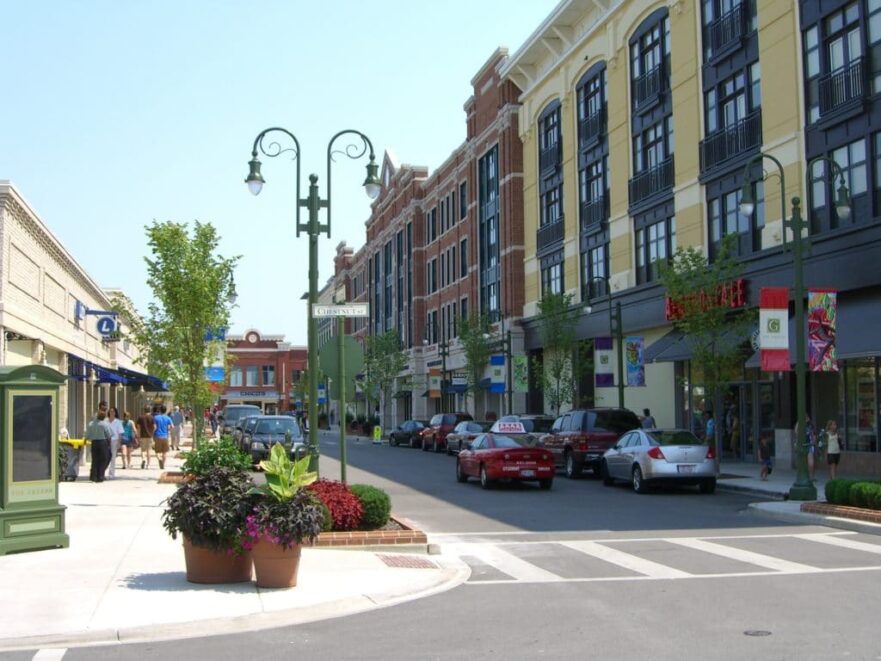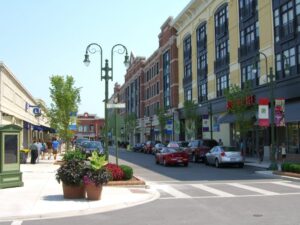 Beavercreek is another large suburb of Dayton located east of the city. It also features top schools, several neighborhoods that each have their own unique feel, walkable shops, parks, restaurants,  bars, and quick access into downtown Dayton. 
Throughout Beavercreek you'll find spacious outdoor areas where residents can take a walk to connect with nature. It's considered one of the Dayton area's still up-and-coming places to live, with established neighborhoods but also plenty of undeveloped land with lots of potential.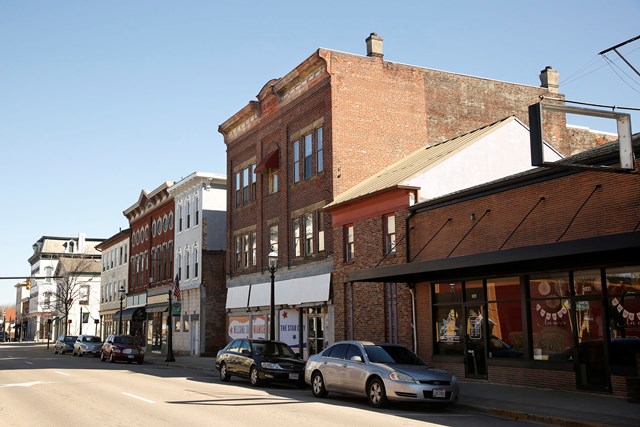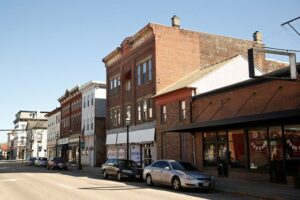 Miamisburg is located southwest of Dayton and offers a quieter, more spread-out living experience than some of the other suburbs on our list while maintaining neighborhood charm and plenty of walkable areas for residents to enjoy. 
Best of these is Miamisburg's charming downtown, featuring rich historic architecture, boutique shops, restaurants, bars, coffee shops, art galleries and more. Miamisburg often hosts events in its downtown area like festivals, auto shows, carnivals, and art shows.
Walkers in Miamisburg should check out the Miamisburg Mosaic Walking Trail, which features 6 unique mosaics that represent the town's history and community.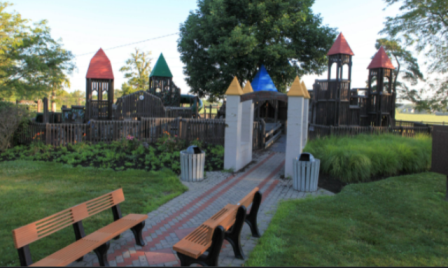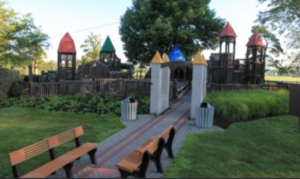 If you're looking for a close-knit community, Brookville could be the perfect place for you. A sparse suburban area northwest of Dayton (population less than 6,000), you'll enjoy plenty of peace and quiet in Brookville.
Still, it offers walkable areas where residents can get out for a stroll and connect with their neighbors, including the historic and popular Golden Gate Park. The park is more than 100 years old and is a community staple that features picnic areas, a playground, sports fields and more.
Find the perfect neighborhood for your family near Dayton
If you're moving to the Dayton area, the team at Oberer Homes can help. Contact us today to learn more and start your search!