Downtown Dayton is the epicenter of the city's rich culture, buzzing entertainment, diverse cuisine, and community events. Whether you live Downtown or not, if you aren't spending time there to enjoy all it has to offer you are missing out!
We're here to help. We've put together our list of favorite things to do in Downtown Dayton, and there's something for everyone! Outdoor activities, great food, festivals and events, history and culture — Downtown Dayton has it all.
Without further ado: 9 awesome things to do in Downtown Dayton.
9 Things to Do in Downtown Dayton, Ohio
Spend time at Riverscape
Along the banks of the Great Miami River, Dayton's Riverscape MetroPark serves as a hub of outdoor recreation, nature, and community engagement in the Downtown area. Riverscape is a beautifully landscaped green space featuring gardens, water views, walking trails, and plenty of seating areas for those who want to use the space to relax and enjoy the outdoors.
It's also the host of many Dayton events and festivals throughout the year. Live music is a frequent feature at Riverscape's pavilion. The festival grounds are often active with one of the city's many cultural events (more on those to come).
Seasonal outdoor activities like ice skating, curling, interactive fountains, and paddling can be enjoyed by those who are looking to stay active. Throughout the park you'll also find history and art features.
Walk through the Oregon District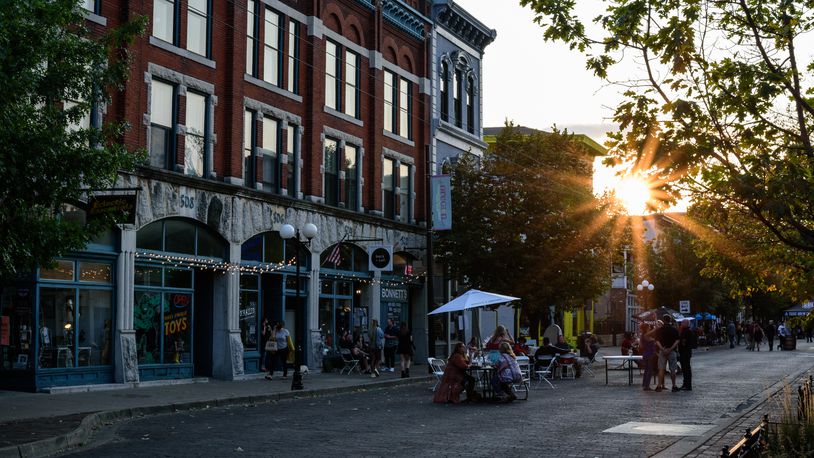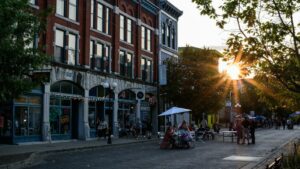 The Oregon District is one of the most bustling neighborhoods in Dayton, home to many of the city's popular bars and restaurants as well as the nationally recognized 5th Street, named one of  the American Planning Association's top five great streets in the country.
In the Oregon district, Daytonians can enjoy the fun energy of Out on 5th nights when the weather is warm and the street is closed to vehicular traffic so pedestrians can eat and shop outdoors. Any time of year, the Oregon District offers a variety of great cuisine and boutique shopping. It's also home to city favorites like the Neon Theater and Dayton Art Institute.
Visit the Dayton Art Institute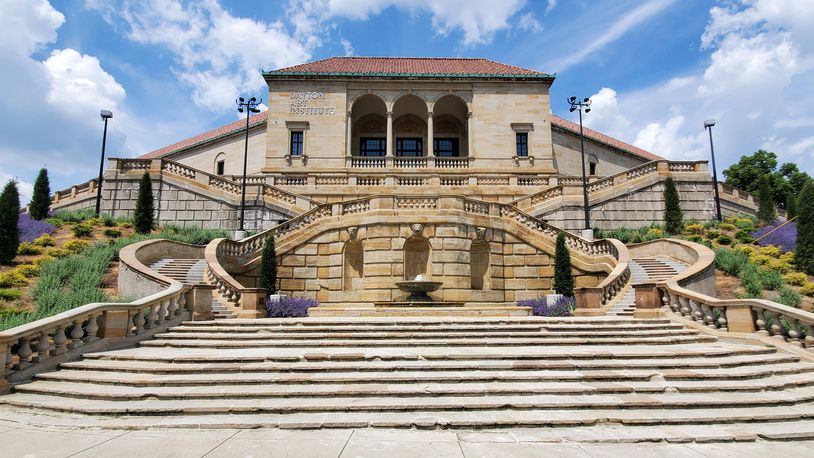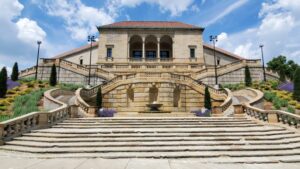 Speaking of the Dayton Art Institute, it's another great thing to do in Downtown Dayton for tourists and residents alike. The Institute features more than 27,000 art objects that span 5000 years of history. It's three main wings are the Berry Wing of European Art, the Dicke Wing of American Art, and the Patterson-Kettering Wing of Asian Art, but there are also galleries devoted to African Art, Ancient Art, Oceanic Art, Art of the Ancient Americas, Native American Art, Photography and Glass, as well as Outdoor Sculpture.
The Dayton Art Institute also hosts a number of popular Dayton events like its annual Oktoberfest, Art Ball, Bourbon & Bubbles Cocktail Party, special tours, and a number of concerts and speaking events throughout the year.
The Institute is open Thursday through Sunday and admission for adults is $15 (children 6 and younger are free, ages 7-17 only $5).
Enjoy First Friday Festivities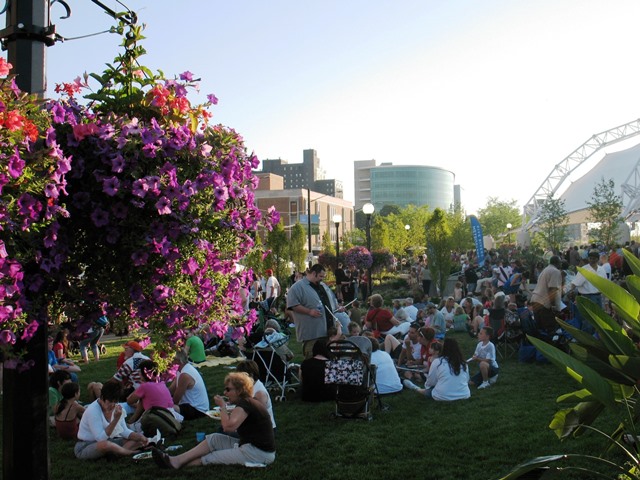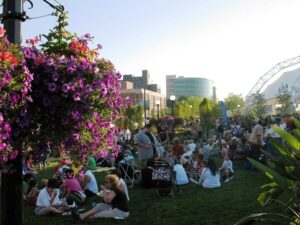 First Friday is an exciting Downtown Dayton event that happens on the first Friday of every month year round. It's the result of partnerships between many Dayton businesses, vendors, and volunteers who put together a unique agenda for each month's event. 
First Friday features include things like art exhibits, food vendors, live entertainment, shopping and more. Many businesses offer specials unique to First Friday for Daytonians to enjoy during the event.
Shop at 2nd Street Market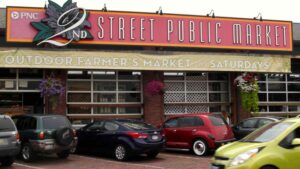 2nd Street Market is a Dayton community favorite. It's hosted by Five Rivers MetroParks and features more than 40 vendors offering ready-to-eat lunch options as well as fresh vegetables, meats and eggs, artisan breads, cheeses, flowers, bottles of wine, delectable sweets, home decor and more!
2nd Street Market is currently open on the weekends (Saturday 8am-3pm and Sunday 11am-3pm). It's a great way to support local vendors and creators!
Grab a coffee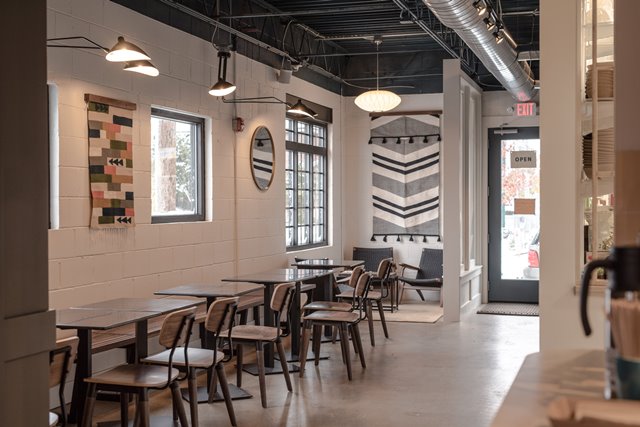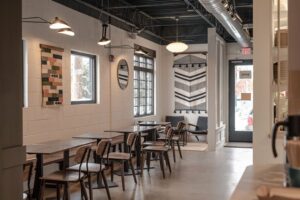 This one might sound a little obvious — I mean, can't you grab a coffee just about anywhere? Sure, but not at one of Dayton's unique boutique coffee shops like Ghostlight Coffee Midtown (pictured above).
Dayton's coffee shops feature unique atmospheres and their own personalities that make them beloved to locals and visitors alike. Check out our list of our favorite craft coffee shops in Dayton to choose your next stop!
Go out for dinner and drinks with friends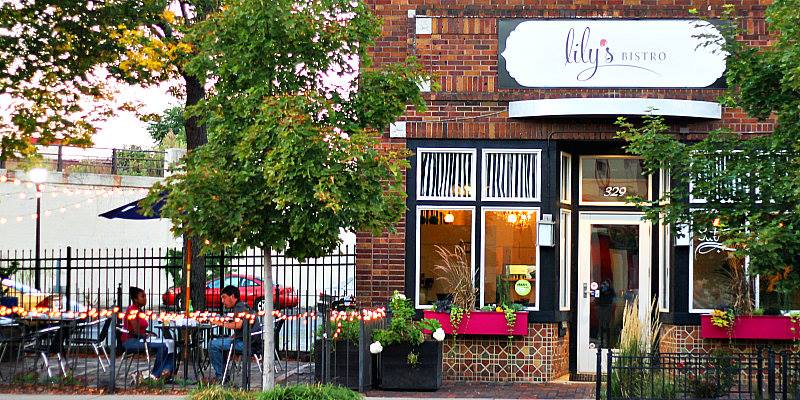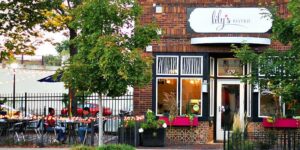 You'll find plenty of nightlife options in Downtown Dayton, from gourmet restaurants to bars to special events and more. No matter what you're in the mood to eat or drink, you'll find a place that suits your fancy.
Some of our downtown favorites include Lily's Bistro (pictured above), Salar, Warped Wing Brewing Company, and The Trolley Stop.
Attend a Cultural Festival
Did you know that Dayton hosts more than 10 annual cultural festivals and events throughout the year? Most are held in the spring and fall, and they're one of the most unique things to do in Downtown Dayton.
In addition to the individual cultural festivals that are held (like the Celtic Fest, Dayton Pride Parade, Hispanic Heritage Festival and others), Dayton also hosts A World A'Fair, which has more than 25,000 attendees each year and 35 organizations representing more than 50 countries. It's held downtown at The Dayton Convention Center and is one of the city's largest annual events. Attendees at A World A'Fair enjoy live music, cultural exhibits, food, games and plenty more to do for all ages.
Visit a Museum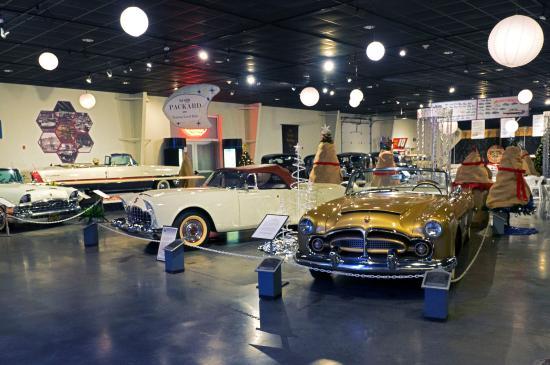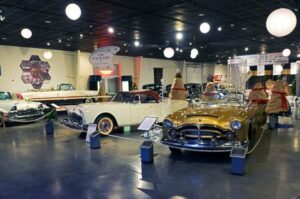 The Dayton Art Institute isn't the only museum in the city to explore. In fact, Dayton has a number of unique niche museums and exhibits that offer educational and cultural enrichment for adults and children alike.
The Packard Museum (pictured above) features original and restored Packard Automobiles and other objects that showcase the history of former luxury car manufacturer Packard Motor Car Company. The National Museum of the U.S. Air Force is the oldest and largest military aviation museum in the world. Plan a fun and educational day out with kids at the Boonshoft Museum of Discovery.
Stay up-to-date on Downtown Dayton events
These are some of our highly-recommended things to do in Downtown Dayton, but there's plenty more happening all year round. Check the Downtown Dayton events calendar for fun seasonal events you may want to attend!
Moving to the Dayton Area?
Dayton is a wonderful place to live and work. The team at Oberer Homes can help you build the perfect home in the Miami Valley for you and your family. Contact us today to learn more!