Residents of Dayton and its surrounding areas are lucky to live in a place where top-quality medical care is extremely accessible. Several of Ohio's top-ranked hospitals are located right in Dayton, and in nearby cities Daytonians have access to world-class pediatric and adult medical care at Cincinnati Children's Hospital and the Cleveland Clinic.
Let's take a closer look at 6 highly rated hospitals in and near Dayton, Ohio.
5 Highly Rated Hospitals Near Dayton
Miami Valley Hospital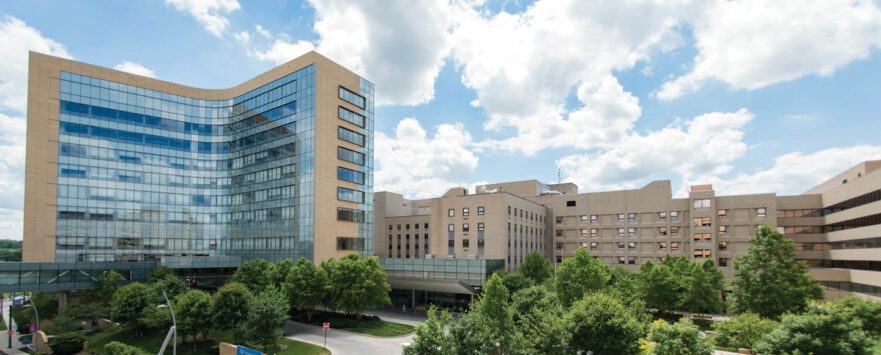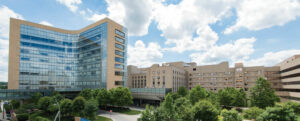 Miami Valley Hospital is ranked by US News & World Report as the #1 hospital in Dayton and the #8 hospital in Ohio. Ranked as high performing in 3 adult specialties and 9 procedures and conditions, Miami Valley is generally considered by Daytonians to be the best hospital in the area.
Miami Valley's high performing adult specialties are Orthopedics, Pulmonology and Lung Surgery, and Urology, and it ranks high for specific procedures and conditions in other specialties such as surgery for colon cancer and treatment for heart attacks, among others.
Miami Valley has a huge provider network in Southwest Ohio that includes 5 hospital campuses, 10 outpatient health centers, 7 emergency centers, and 8 urgent care centers.
Kettering Medical Center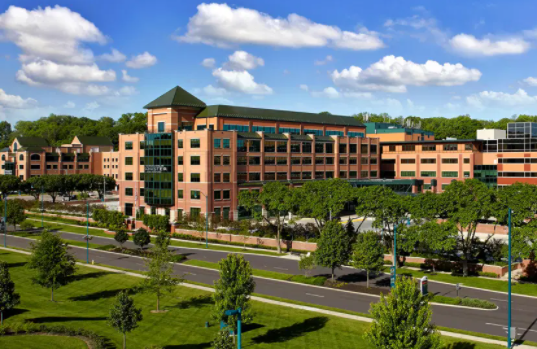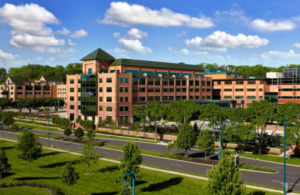 Kettering is also one of the largest healthcare networks in Dayton and Southwest Ohio, with more than 2500 providers and 400 individual locations that include hospitals, medical centers, and urgent cares. It's ranked the #2 hospital in Dayton behind Miami Valley, and the #11 hospital in Ohio by US News & World Report. It has earned a high performance rating in 11 adult procedures and conditions, including spinal fusion and stroke. 
Kettering is known for its commitment to innovative care and cutting-edge technology. It brought the first CT and PET scanner, MRI unit and cyclotron to Southwest Ohio, transforming the level of care Ohioans living in the area could access.
Today, Kettering still offers high-level care in several specialized areas. The Kettering Health Cancer Center provides general cancer treatment, a breast center, and an infusion center. It also offers plastic and reconstructive surgery to patients whose bodies have been affected by cancer, and its Renew Boutique and Spa provides specialty items like wigs, bras, and skin care products designs for the specific needs of cancer patients.
Kettering's emergency center has been designated a Comprehensive Stroke Center by the Hospital Facilities Accreditation Program (HFAP). It has also been recognized as a Center of Excellence by the Surgical Review Corporation (SRC) and one of the Top 50 Cardiovascular Hospitals by IBM Watson Health.
Dayton Children's Hospital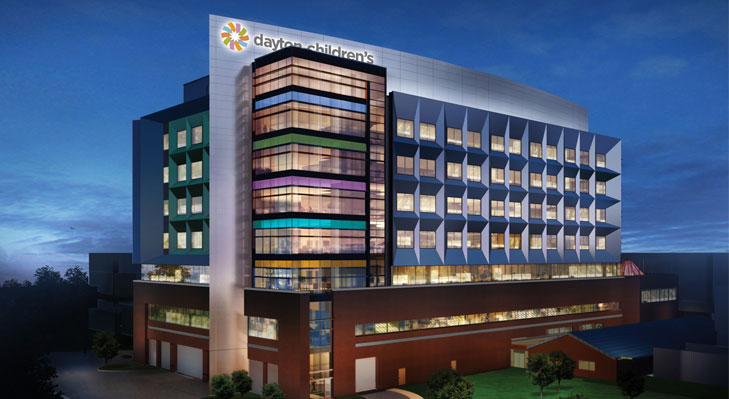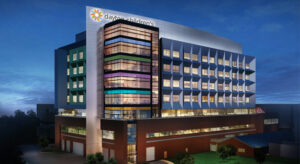 Dayton Children's Hospital is ranked by U.S. News & World Report in the Top 50 pediatric facilities in the U.S. (#39) and is nationally ranked in two pediatric specialties, orthopedics and pulmonology and lung surgery.
Dayton Children's main campus is located in Northwest Dayton and its network includes more than 20 provider locations in the Dayton area. It has been recognized for its exceptional level of patient care by a number of national organizations, including its Magnet designation earned in 2018, which indicates a gold standard of nursing practice. It received the Women's Choice Award for Best Children's Hospital and Best Pediatric Emergency Care in 2020.
Dayton Children's also offers unique programs that address specific needs and challenges children face. Most recently, it has launched the Center for the Female Athlete, a multi-disciplinary program with a specialized team that focuses on addressing injuries, nutrition concerns, and mental health issues faced specifically by young females.
Cincinnati Children's Hospital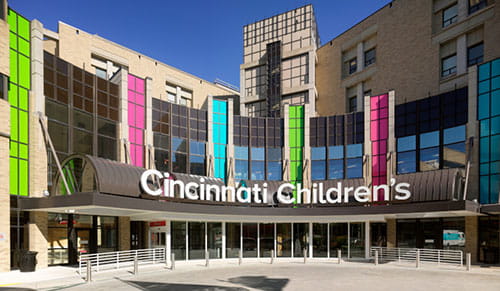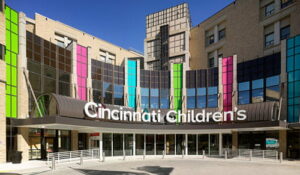 Only an hour away from Dayton, we would be remiss not to include Cincinnati Children's Hospital as one of the best hospitals available to Ohioans living in the Dayton area. It's ranked the #4 best children's hospital in the country by U.S. News & Report (and ranked #1 in Ohio), and families fly to Ohio from all over the world to be treated at Cincinnati Children's.
Cincinnati Children's Hospital has earned national rankings in 10 pediatric specialty areas, and ranks in the top 5 for treating pediatric cancer, diabetes, gastroenterology, nephrology, neurology, orthopedics, pulmonology, and urology. It holds even more top-10 and top-20 rankings in other areas and offers world-class pediatric care in every area.
Cincinnati Children's has two hospital campuses and more than 10 neighborhood locations around Cincinnati. From Dayton, it can be reached in just over one hour traveling on I-75.
Cleveland Clinic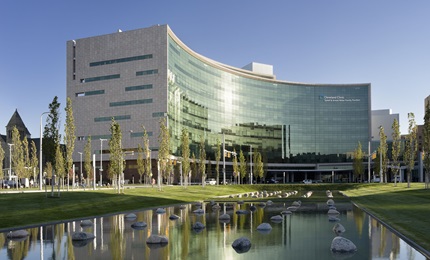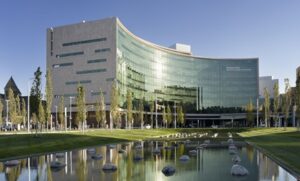 Last but definitely not least is the Cleveland Clinic, consistently ranked the #2 hospital in the country by U.S. News & World Report. Daytonians may not need to visit Cleveland Clinic for minor issues or even standard hospital care, but when it comes to more serious or rare conditions, they're lucky to be just three hours away from some of the best medical care you can receive in the world.
Cleveland Clinic is the top hospital in the nation for cardiac care and ranks in the top 10 for more than a dozen pediatric and adult specialty areas. It has more than 20 specialized institutes addressing specific areas of care, including its own Children's & Pediatric Institute, Cancer Center, Head & Neck Institute, Eye Institute, Heart, Vascular and Thoracic Institute and many more. 
Cleveland Clinic is a cutting-edge research institution whose patients often have access to new and experimental treatments well before other hospitals across the country.
Most recently, in January 2021, Cleveland Clinic partnered with the state of Ohio to make a $500M investment in the Global Center for Pathogen Research & Human Health to study present and future pandemic threats as well as develop treatments and vaccines.
Ready to Learn More about Dayton?
There's no doubt that Dayton offers access to some of the best hospitals in the country, and the Gem City has many other great things to offer. Read more about Dayton on our blog.
Already planning a move to the Dayton area? Contact Oberer Homes to learn how we can help you find (or build!) your dream home.