We know — Dayton gets seriously cold during the winter. But that's no reason to stay inside and wait until spring for family fun activities! There are plenty of indoor and outdoor options for things to do in Dayton during winter that will keep your family active and avoid the monotony of spending every day at home.
Here's our list of top winter activities in the Dayton area.
Ice Skate at RiverScape Metro Park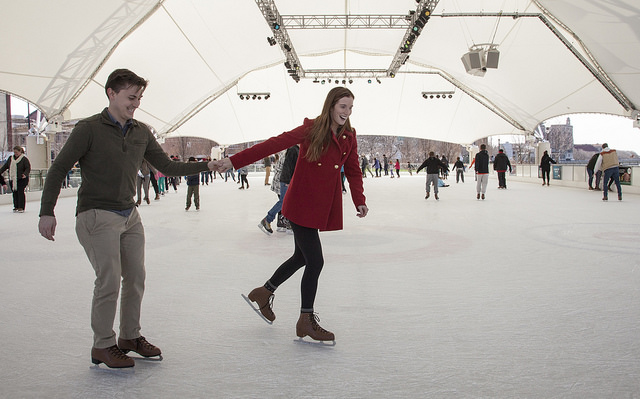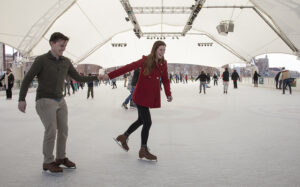 Ice skating at Riverscape Metro Park comes with a view. The large 70 x 150 foot ice rink sits under a pavilion and features beautiful views of the Great Miami River and the downtown Dayton skyline. Skaters of all levels will have fun at the Riverscape ice rink. There are lessons available for beginners, open skating time for visitors at all levels, and competitive activities such as broomball or curling for those who are more experienced.
Families can enjoy spending the day at Riverscape Metropark without having to skate the whole time. Visitors can enjoy hot chocolate or another tasty treat at the concession stand, relax and enjoy the music playing throughout the skating area, or just sit back and relax in the heated outdoor area. Admission is only $6 and skate rentals are $2. Season passes are available, too!
Snowshoe or Cross-Country Ski
The Dayton area has plenty of paved paths and flat hiking trails that are fantastic for snowshoeing or cross-country skiing when the snow starts to fall (which we know it usually does in Ohio!). Both activities are great exercise or alternatives for those who aren't as thrill seeking as downhill skiers. The Metroparks in Dayton are a great place to start when looking for trails; they have many to choose from and you can see them all here.
Go Sledding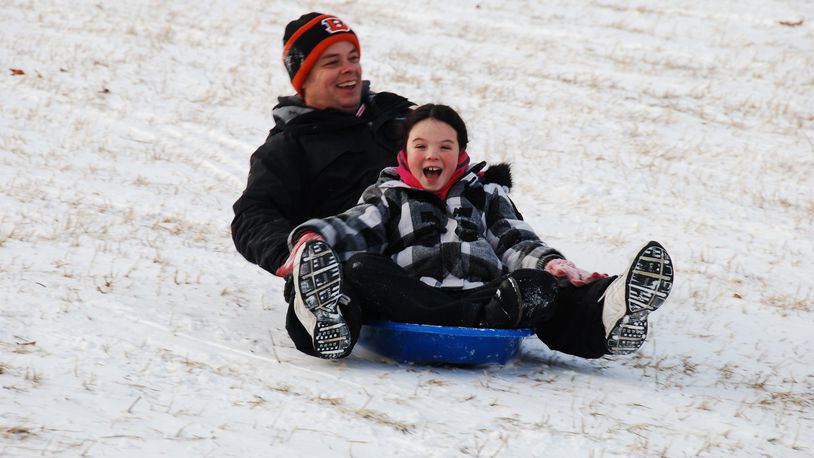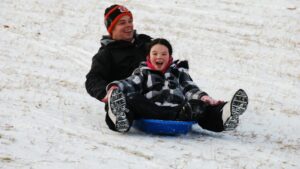 Sledding is a family favorite activity anywhere it snows, and the Dayton area has no shortage of hills to choose from. If you're looking for great sledding, try Community Golf Course (which features the notorious Suicide Hill for older and more adventurous sledders) or the metro parks, including the popular big hill at Germantown Metropark.
Take a Nature Walk or Hike
Despite the biting cold temperatures, winter time is one of the best times to get out and enjoy the beautiful scenic views around Dayton. Whether you're more into relaxing, leisurely walks or intense hiking, there are places you can enjoy around Dayton. Winter means less crowds and more quiet, peaceful paths, making a nature walk or hike a great way to clear your head or enjoy some active meditation time.
The metroparks around Dayton feature lovely walking trails, including guided nature walk programs. If hiking is your thing, try the Charleston Falls Preserve near Tipp City (known for its waterfall) or John Bryan State Park & Clifton Gorge State Nature Preserve, where the Little Miami River runs right through. 
Ice Fishing at the Metroparks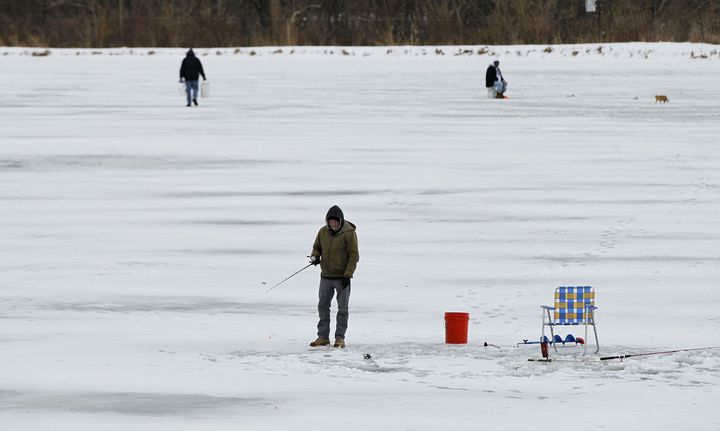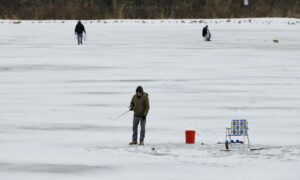 Ice fishing is a winter favorite activity in the Dayton area. Popular spots where you'll find ice fishers when ice conditions are right include Possum Creek Metropark, Carriage Hill Metropark's Cedar Lake, and Englewood Metropark ponds. If you're looking for a bigger catch you might try one of the nearby lakes like Indian Lake or Kiser Lake, both close by to Dayton (about one hour give or take).
Try an Indoor Playground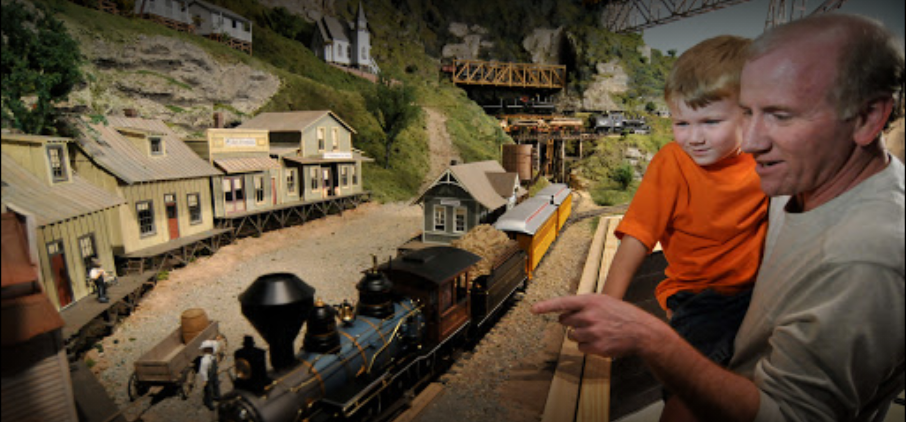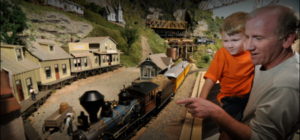 Sometimes it's just plain too cold to be outside! But that doesn't mean the kids won't have energy to burn off. To get them running around and active, you can try one of Dayton's several indoor playgrounds during the winter. Choices include EnterTRAINment Junction, a 5000 square foot railroad-themed playground or Children's Flight Zone at the Dayton Mall, which includes a rocket, plane, and hot air balloon for kids to explore.
Check out a longer list of Dayton's indoor playgrounds here.
Enjoy Winter Family Day at the Aquarium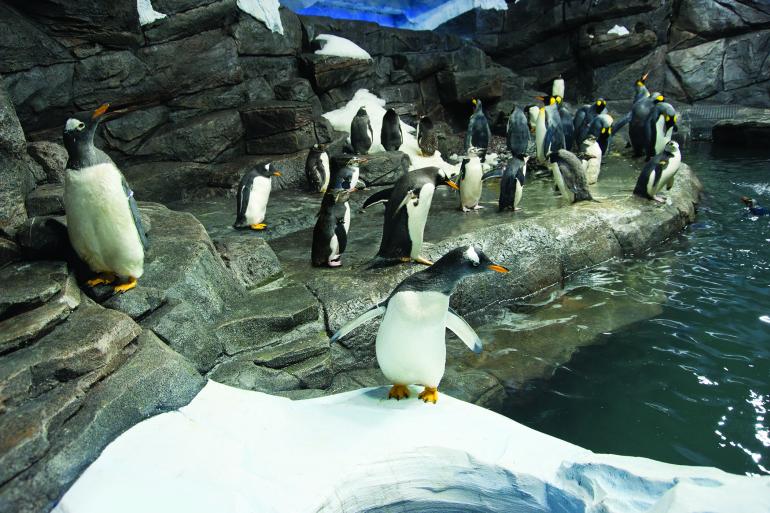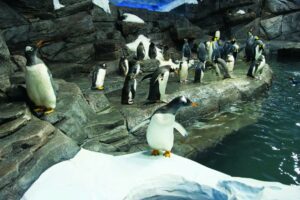 Located about an hour away in Newport, Kentucky, the Newport Aquarium offers Free Family Days throughout the winter when one child under 12 gets free admission for each accompanying adult. The aquarium has tons of great exhibits including the Penguin Palooza, a winter favorite featuring one of the nation's most diverse groups of cold-weather penguins.
The aquarium also features several interactive exhibits that kids and parents alike will enjoy, like touching sharks or stingrays, reaching into the tide pool, or getting artistic at the Kelp Forest, or climbing and playing at Jim Henson's Splash and Bubbles Reeftown Adventure.
Go to the Cincinnati Zoo for Half the Price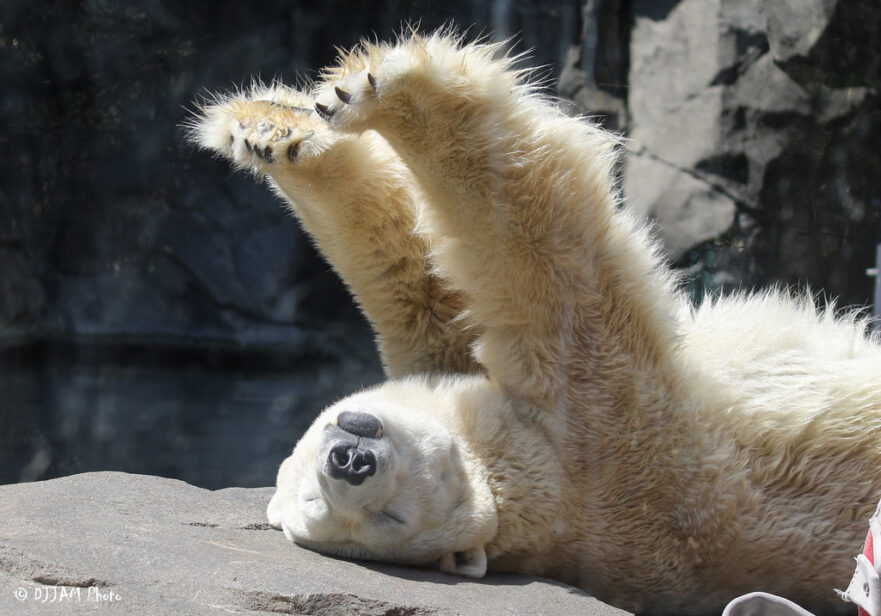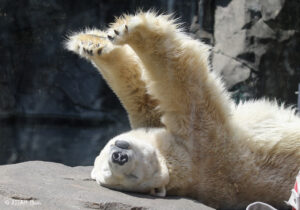 The Newport Aquarium isn't the only place for penguin lovers! Enjoy the animals at the Cincinnati Zoo, often ranked as one of the top zoos in the entire country, and enjoy half-price admission on Penguin Parade days, when penguins walk across the zoo from their Children's Zoo habitat to Wings of the World Habitat. 
Visitors are allowed to join the parade and walk behind the penguins, and you won't be able to help but smile at their funny waddles and personalities. Don't forget to enjoy the Zoo's other cold weather loving animals like reindeer, red pandas, snow leopards, sea lions, and of course polar bears!
Looking for your perfect home in the Dayton area? Contact Oberer Homes today to learn how we can help you build it.