One of Dayton's best features is the amount of scenic green spaces to enjoy amidst urban city life. Whether it's on walking or biking trails, at an outdoor park, or on the riverfront, there is no shortage of options in Dayton for enjoying the outdoors.
Dayton also features several botanical gardens where visitors can take in lush landscaping mixed with natural green growth. The gardens can provide a peaceful respite, ideal picnicking location, or a fun place to explore and learn more about gardening.
6 Botanical Gardens to Visit in Dayton
Wegerzyn Gardens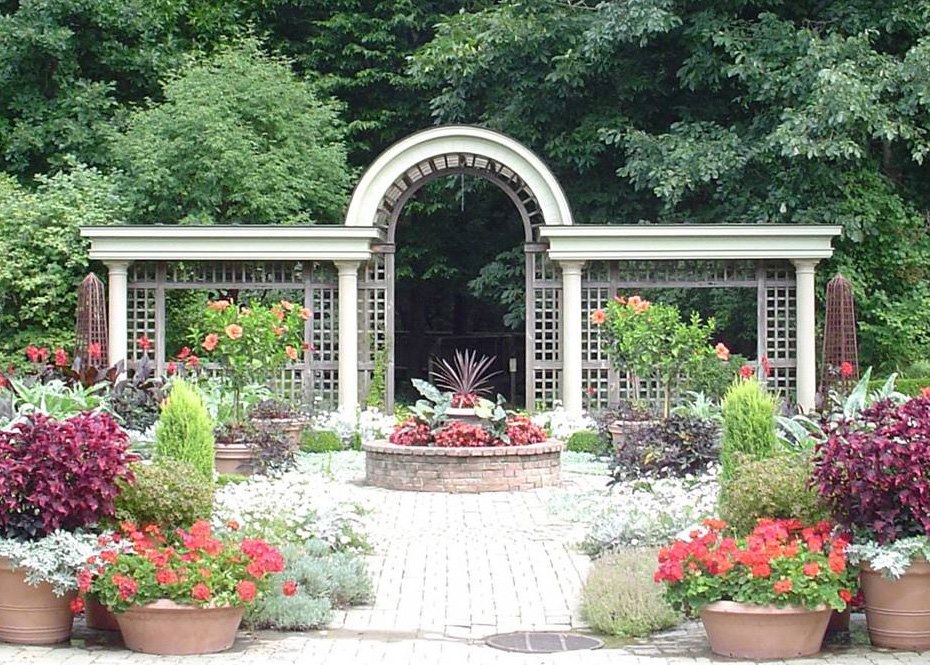 Website: http://www.wegerzyngardensfoundation.org/#home
Address: 1301 E Siebenthaler Ave, Dayton, OH 45414
Wegerzyn Gardens is a beautiful pocket of the Five Rivers Metroparks managed and maintained by the all-volunteer Wegerzyn Gardens Foundation. Started in 1973 by Benjamin Wegerzyn, the namesake garden now serves as a year-round horticultural feature for the Dayton community.
Wegerzyn Garden also runs events and programs including the annual Mayfair Plant Sale and annual Garden Party. The foundation also offers educational programs like the Speakers Bureau, which hosts civic, social, and religious groups for events featuring free presentations about the garden.
Whether you're looking to become more educated about gardening and horticulture or just want to explore and enjoy the views, Wegerzyn Gardens is a beautiful place to visit.
Grotto Gardens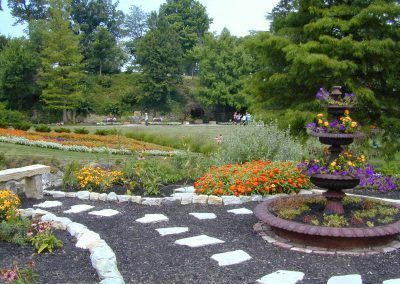 Website: https://americanveteransheritage.org/what-we-do/grotto-gardens/
Address: S. Gettysburg Ave at Tennessee Ave. Dayton, OH 45428
Grotto Gardens originated after the civil war and is part of the American Heritage Veterans Center. It has quite a rich history; began as a home for disabled veterans, the garden itself started when veteran resident Frank Mundt began to plant vines and wildflowers he collected. The gardens became a tourist destination at the time but fell into disrepair as the Civil War veteran population declined.
Its current restoration began in 2012 and today Grotto Gardens features three man-made grottos built around natural springs and an architectural centerpiece called The Towers. Visitors can enjoy beautiful memorial gardens, each uniquely built in remembrance of a veteran or individual who contributed time and resources to the Gardens.
Grotto Gardens hosts volunteer days every week and is a great way for gardening enthusiasts to get involved or for beginners to learn. It is a popular location for private events like weddings or other social receptions and is also open to the public each day for independent exploration or guided tours (must be booked in advance).
Grotto Gardens maintains an online blog that shares periodic updates about Grotto Gardens features, announcements, and events. Their website also offers helpful resources like a virtual tour, walking tour brochure, and downloadable documents on the Gardens history.
Cox Arboretum and Gardens Metropark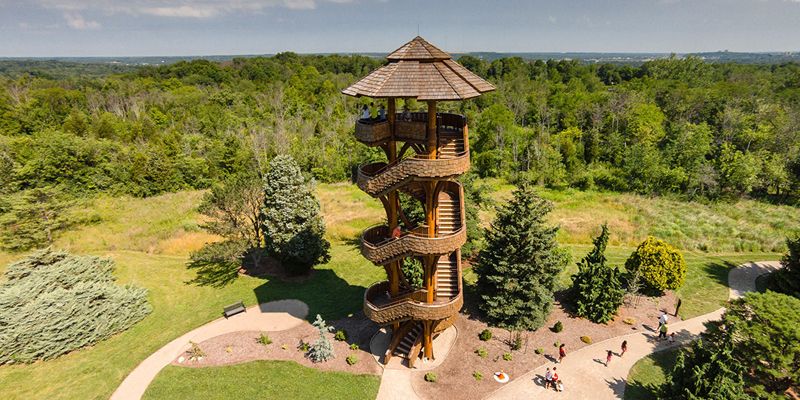 Website: https://www.metroparks.org/places-to-go/cox-arboretum/
Address: 6733 N Springboro Pike, Dayton, OH 45449
Cox Arboretum is a 174-acre part of the Five Rivers Metroparks with a wide variety of green features including trees, specialty gardens, prairies, and forests. The Arboretum has features and events for every age group. Walking trails offer a scenic place for exercise, while the Bell Children's Maze gives kids a fun place to learn.
The Ruth Cummings Woodland is a mature hardwood woodland visitors can explore, and the Conservation Corner features 7 unique plant habitats where species that struggle to survive in other areas can thrive. Visitors can climb the Tree Tower for panoramic views from above the Arboretum. The Butterfly House, Zorniger Education Center, and the Barbara Cox Center for Sustainable Horticulture all provide educational resources and interactive experiences.
While the Cox Arboretum is a beautiful place to visit and explore casually, they also offer a full calendar of events for the community.
Woodland Cemetery and Arboretum
Website: https://woodlandcemetery.org/about/
Address: 118 Woodland Ave, Dayton, OH 45409
Woodland Cemetery and Arboretum has been in operation for more than 175 years. It is still actively operating as a cemetery while also providing the community with a peaceful, relaxing, and scenic place to enjoy. Its location on more than 200 acres in downtown Dayton, offering a true nature respite right in the center of the city.
Woodland's horticultural features have won numerous awards and are most well known for its more than 165 species of trees. Its oak tree collection is especially notable, featuring 25 of the 58 North America native types of oak trees. The cemetery itself adds to the experience with its many sculptures, statues, and stained glass — in all, there are over 100,000 monuments at Woodland!
Visitors can enjoy Woodland independently any time it's open, but it also offers a number of events and programs like bird walks, tree tours, "walk of fame" tours, and seasonal events.
Smith Memorial Gardens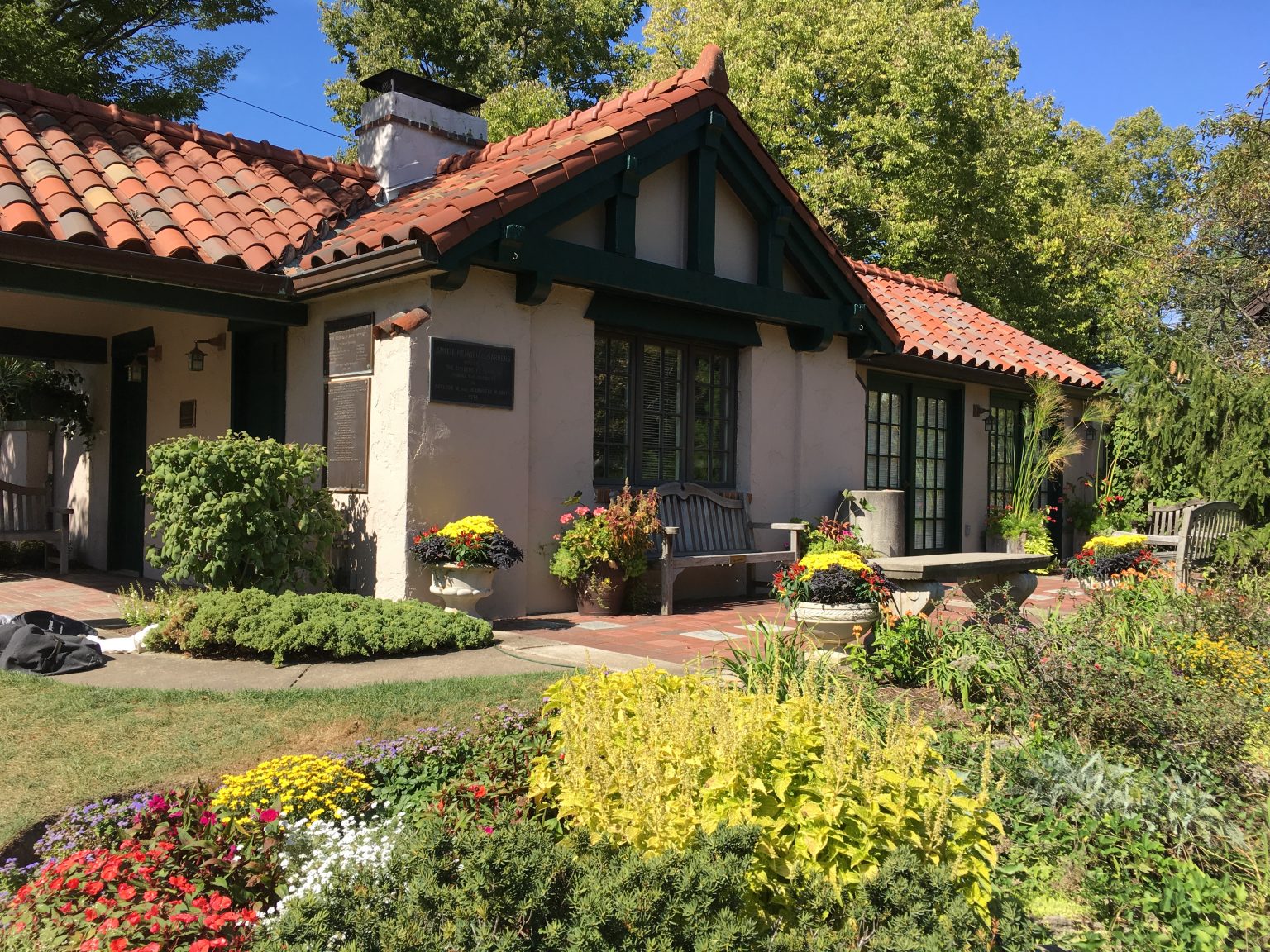 Website: https://oakwoodohio.gov/smith-memorial-gardens/
Address: 11 Walnut Lane, Oakwood, OH 45419
Smith Memorial Garden is a tiny public garden located on less than one acre in Oakwood, just outside of Dayton. Considered a hidden gem in the community, it's open to the public every day during daylight hours and features flowers, plants, birds, and other wildlife.
The Garden hosts many public events throughout the year like blanket concerts, story hours, and annual garden sales. It can also be booked for private events like weddings and other small parties.
Aullwood Garden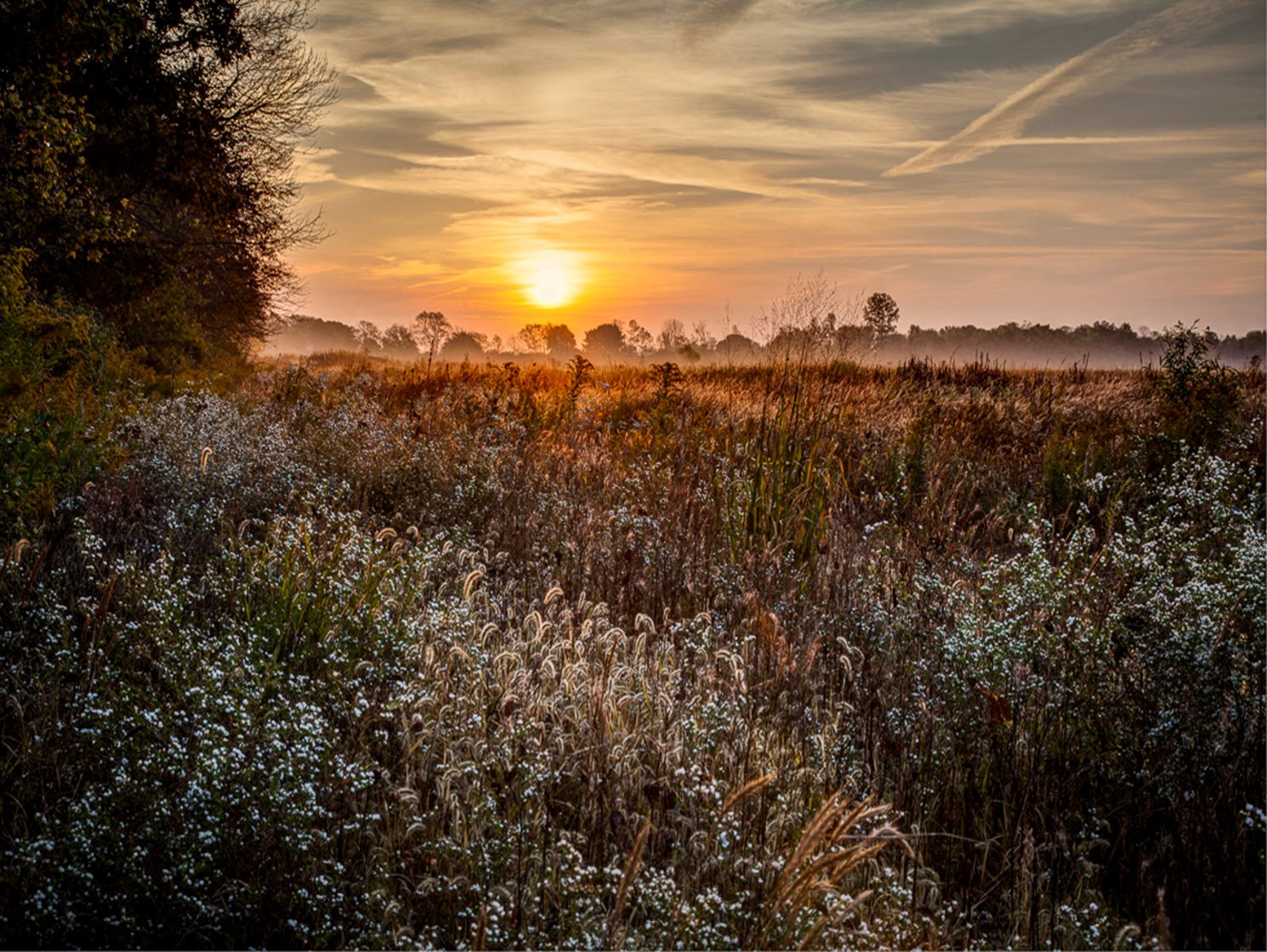 Website: https://www.metroparks.org/places-to-go/aullwood-garden/
Address: 955 Aullwood Rd., Dayton, OH 45414
Aullwood Garden is named after conservationist and gardener Marie Aull, who dedicated her life to adding beauty to the Dayton community. The garden is part of Five Rivers Metroparks and features a prairie, woodland, and historic sites like the Aull House. There are also numerous individual gardens and habitats to walk through and enjoy.
Considered one of the most picturesque places in the Metroparks, Aullwood Garden is equal parts tranquil nature and rich Dayton history.
Moving to the Dayton area? Oberer Homes can help you find your perfect home! Contact us today to learn more!