If you're in the Dayton area, you'll have no trouble waking up to smell the coffee. In the city and its surrounding areas, there is no shortage of charming, unique coffee shops to find craft drinks and tasty breakfast options to go along with them.
Read on to check out 9 of our favorite coffee shops in Dayton!
Curious Styles & Coffee Shop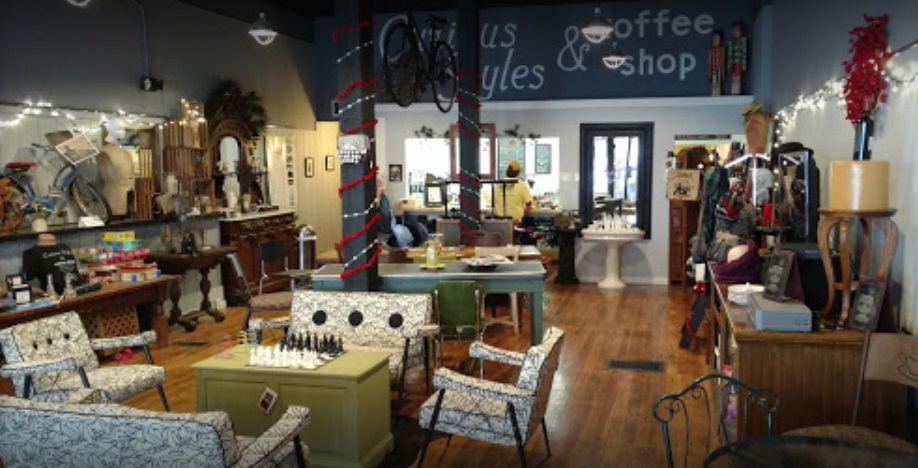 Website: https://curiousstylescoffeeshop.com/
Address: 16 South Main St, Miamisburg, OH 45342
Located in downtown Miamisburg just minutes from Dayton, the quaint Curious Styles & Coffee Shop offers a menu of hot, cold, and frozen coffee drinks (and can put an alcoholic twist on many if you want!) as well as some sweet snacks like coffees and muffins. You'll also love their shop featuring products from local artists and creators.
What customers say: "Amazing small town coffee shop with an excellent barista . . . The whole shop is filled with craft and resale items, and they have nice seating and some board games. You definitely don't want to miss this if you are in Miamisburg." – from Google Reviews
EPIC Coffee Shoppe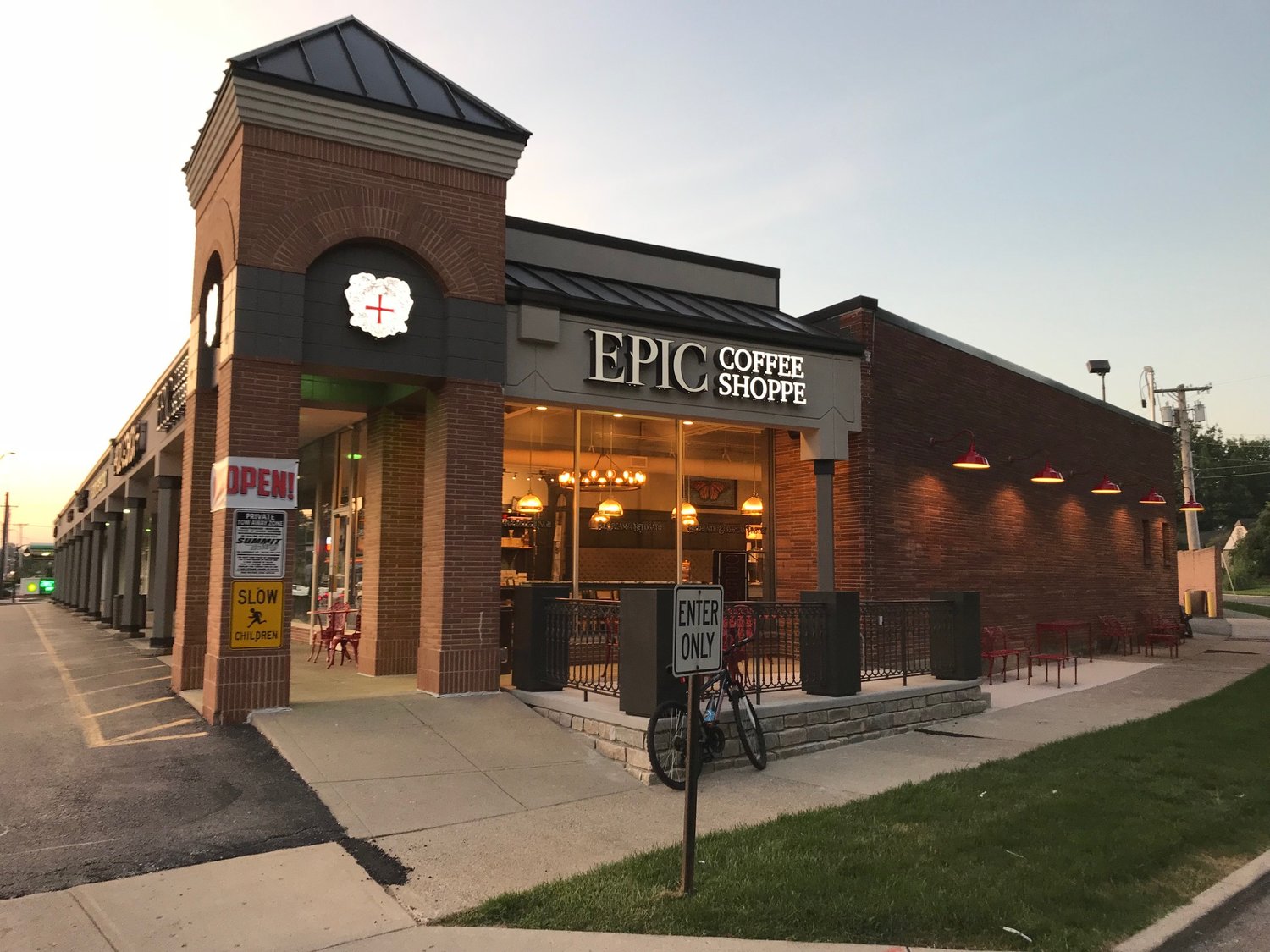 Website: https://www.epiccoffeeshoppe.com/
Address: 22 West Stroop Road, Dayton OH 45429
EPIC is a gem of a coffee shop serving up artisan craft coffees and desserts. Located in the Castle Hill shopping center in Kettering, EPIC has tasty treats that coffee lovers and amateurs alike will enjoy. The EPIC menu even has options just for kids! We think the ice espresso and ice cream choices sound especially delicious.
What customers say: "Great atmosphere and the coffee is excellent. Quality beans and the espresso flavor really stands out . . . They have a very creative and varied menu as well." – from Google Reviews
Reza's Coffee Roasterie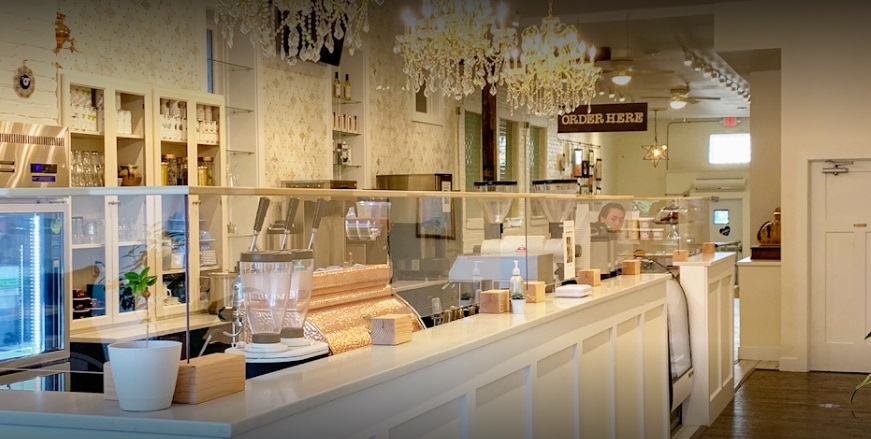 Website: http://www.rezasroast.com 
Address: 438 Wayne Ave, Dayton, OH 45410
Charming Reza's is a coffee roasterie in downtown Dayton started by entrepreneurial married couple Audria and Ebi. Reza's is committed to green sourcing, carefully choosing and traveling to every farm they source from. Their extensive menu reflects the care they put into building it; visitors can choose from a wide range of coffees, teas, smoothie and fruit drinks, and pastries.
What customers say: "My favorite coffee spot. The staff is super friendly, the space is beautiful, and the coffee is amazing." – from Yelp
Dino's Cappuccinos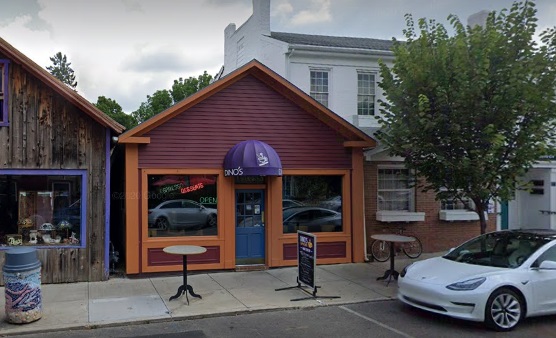 Website: https://www.facebook.com/dinoscappuccinosYS/
Address: 225 Xenia Ave, Yellow Springs, OH 45387
Dino's is a local favorite, offering a fun and laid-back atmosphere with a great menu to boot. Located in Yellow Springs, it's a great stop for quick take-out coffee or to stop in and enjoy a drink with friends. Dino's menu offers coffees, teas, lattes, chai, frozen drink options, smoothies and more.
What customers say: "We absolutely love stopping at Dino's. Friendly service, delicious drinks, and super yummy treats." – from Facebook Reviews
Butter Cafe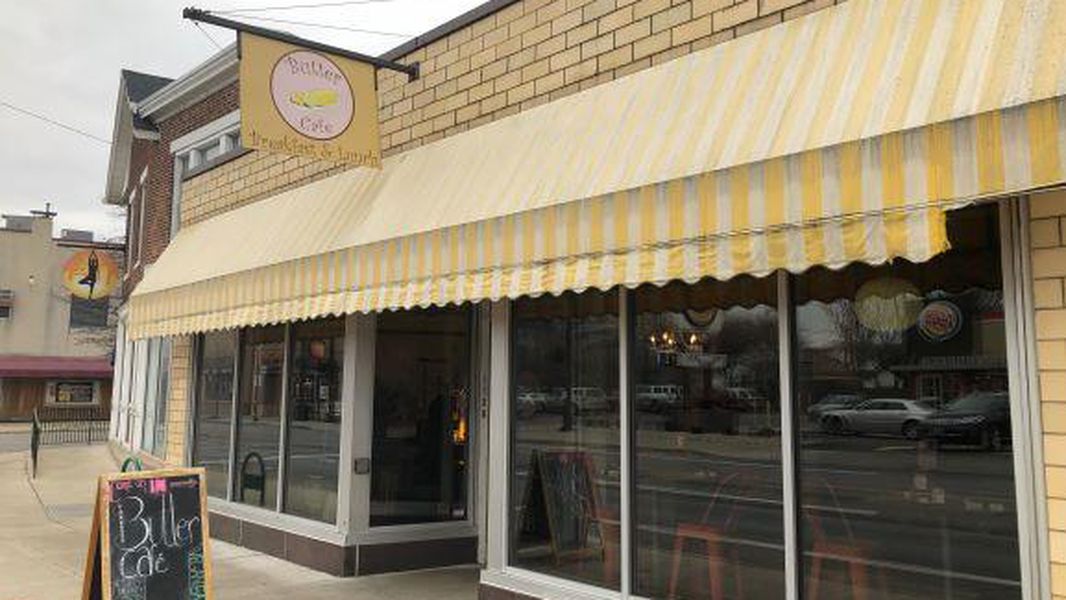 Website: https://buttercafedayton.com/
Address: 1106 Brown St, Dayton, OH 45409-2601
Butter Cafe claims to serve the "best breakfast in Dayton" and its regulars won't argue. Popular among University of Dayton students who live nearby, Butter Cafe offers hearty breakfast and coffee that's equally delicious. Their menu includes regular coffee, lattes, cappuccino, espresso, and more. If you're in the mood, you can also enjoy an Irish coffee cocktail.
What customers say: "SO good! Everything was delicious — the coffee, bacon, pancakes and potatoes. 100% recommend and worth the drive!" – from Google Reviews
Ghostlight Coffee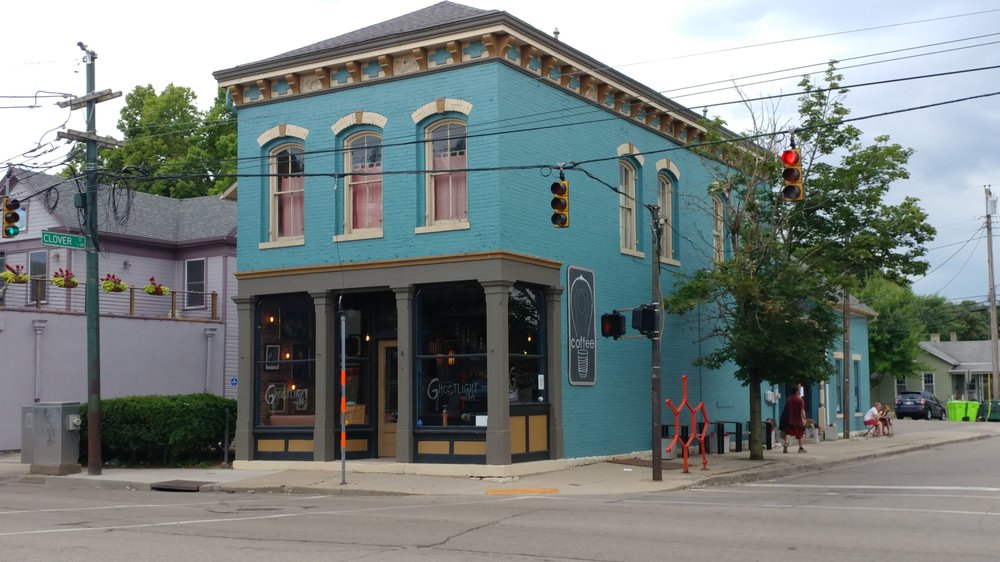 Website: https://www.ghostlightcoffee.com/
Address: Multiple (South Park and Midtown)
If you're looking for a coffee shop with a neighborhood vibe, you definitely want to try out a Ghostlight Coffee location in Dayton's South Park or Midtown areas. The menu offers a ton of drink options, brunch and breakfast, and fresh breads and baked goods. An added perk? They have a zero-waste policy and offer reusable mugs, a composting system, and compostable carry-out items that make it easy to minimize waste.
What customers say: "Absolutely love this place! I seriously think about the coffee I've had here when I'm away. Very interesting flavor options here that I've never seen elsewhere." – from Yelp
3rd Perk Coffee House & Wine Bar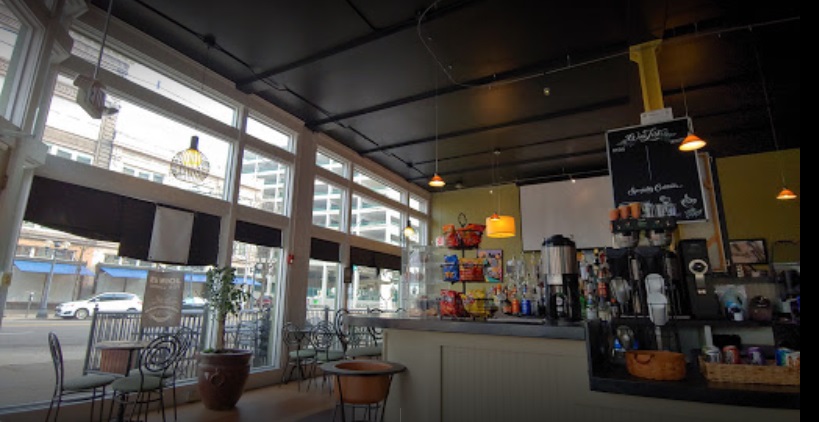 Website: https://www.thirdperk.biz/
Address: Multiple (Downtown Dayton, Dayton Mall, Gem City Market)
Coffee and wine? That's a combo we're not complaining about! 3rd Perk Coffee House & Wine Bar has three locations in Dayton: Downtown, Dayton Mall, and Gem City Market. All of their locations offer their signature menu of coffee drinks during the day and wine in the evening. 3rd Perk also offers smoothies and a healthy breakfast and lunch food menu.
What customers say: "Great atmosphere with delicious drink/lunch selections; a great place to hang out with friends, and a cozy spot to share an intimate moment with that special someone. Third Perk is definitely a Gem City favorite in my book!" – from Google Reviews
Wholly Grounds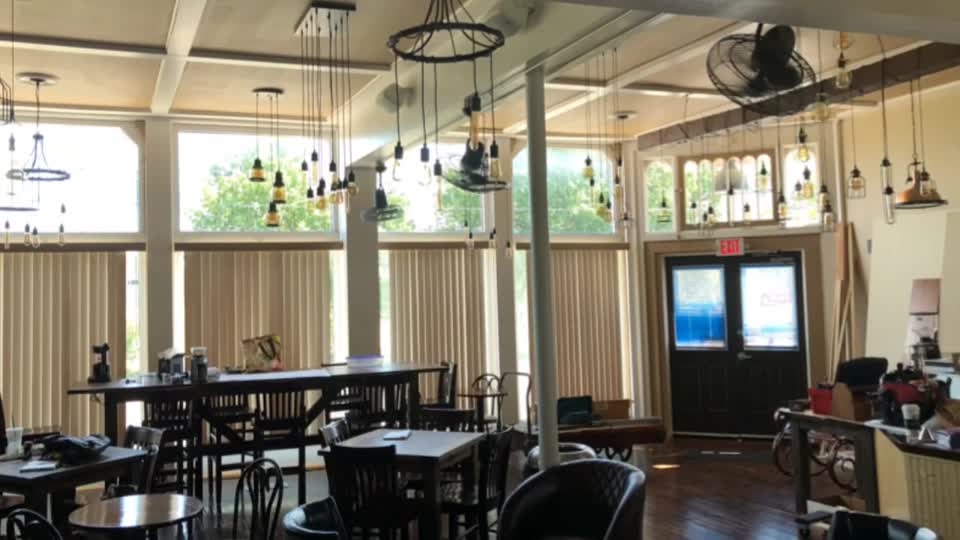 Website: https://www.whollygrounds.com/
Address: 825 Wayne Ave, Dayton, OH 45410
Locally-owned Wholly Grounds was founded in 2018 and has quickly become a popular Dayton coffee destination. Wholly Grounds offers a menu of coffees and teas sourced and inspired from places around the world and a pastry list that includes vegan, gluten-free, and kid-friendly options. What you might love most of all is the cozy, homey atmosphere at Wholly Grounds, where you can enjoy your coffee curled up in a leather chair or enjoy a book or board game from the shelves.
What customers say: "I thoroughly enjoyed visiting this little coffee shop on Wayne Ave . . . Quite an excellent cup of coffee! I will be back again . . . Great customer service from our barista, feels like a community staple in the downtown Dayton area." – from Yelp
Gem City Catfe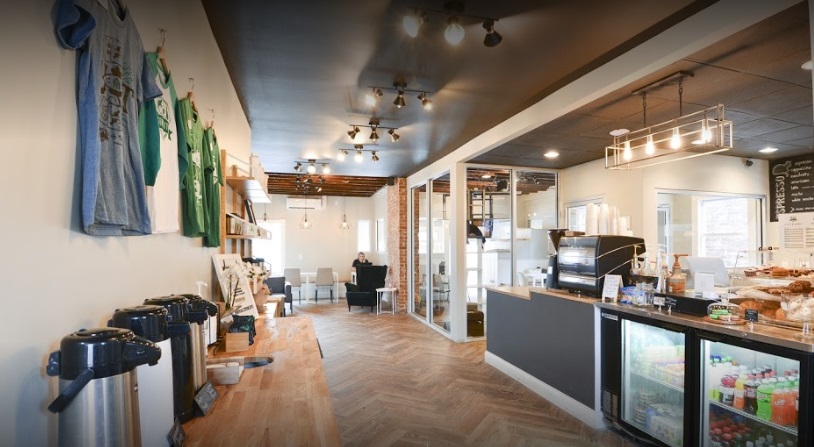 Website: https://www.gemcitycatfe.com/
Address: 1513 E 5th St, Dayton, OH 45403
Gem City Catfe is located in a character-rich historic building in the St. Anne's Hill neighborhood of Dayton. The Catfe is much more than just a place for coffee (although there's plenty of that, too) — it was started to advocate for rescue cats and animal welfare. Featuring a lounge with adoptable cats (separate from the cafe) and an upstairs art gallery, Gem City Catfe provides a unique experience for visitors. In addition to their regular drinks menu (which is huge and also quite unique), the Catfe also offers fun activities like coffee brewing courses.
What customers say: "Friendly staff and delish drinks. The cats are wonderful and adorable! Tastefully decorated, modern but cozy. Will visit again!" – from Google Reviews
Looking for your perfect home in the Dayton area? Oberer Homes can help you find (or build!) it. Contact us today to start the search for your dream home.