Planning a fancy night out? Looking for a quick and casual dinner with friends? Throwing a party? Dayton's restaurant scene has the perfect spot for any occasion.
If you're new to the Dayton area, just visiting, or just wanting to try something different, it can be hard to choose. But don't settle for a standard restaurant chain or the first place you find on Google. Dayton is full of unique family-owned restaurants that will give you a delicious meal and a great experience to go along with it.
10 of the Best Family-Owned Restaurants in Dayton, Ohio
George's Family Restaurant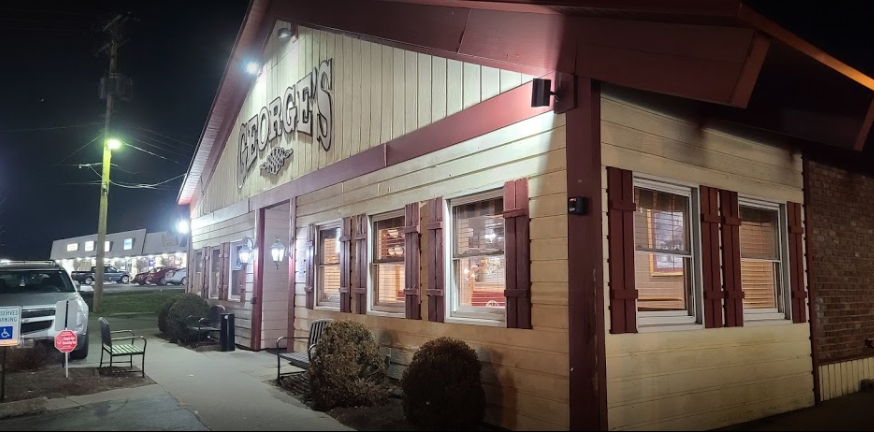 Website: https://georgesdayton.com/
Address: 5216 N. Dixie Drive, Dayton, Ohio 45414
George's has been a Dayton staple for 25 years, and when you're eating there you'll more than feel their mission come to life: you're not just a customer, you're family! Dayton locals love the laid back vibe at George's. Their menu is full of homestyle favorites, too, like omelettes and scramblers for breakfast, sandwiches (try the reuben!) and burgers for lunch, and steak or meatloaf platters for dinner.
What customers say: "Parking lot is always full and it's no wonder because everything is good service-great, food is homestyle comfort and tastes good!" – from Yelp
Lily's Bistro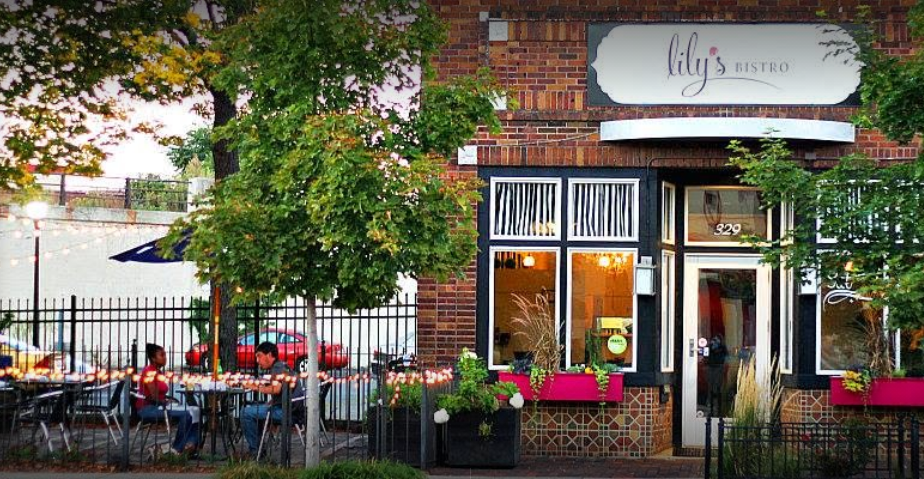 Website: https://www.lilysdayton.com/
Address: 329 E 5th St, Dayton, OH 45402
Lily's is an eclectic little family-owned bistro in Dayton's Historic District. Enjoy indoor and outdoor seating and a menu that offers seasonal favorites for brunch and dinner. Lily's is a great place to enjoy a nice dinner but maintains a laid-back, easy atmosphere. Try the fun southern-inspired cocktails, too, like the Kentucky Coast or the Cardamom Gin & Tonic.
What customers say: "Lily's was the best brunch I've ever had. They were so kind and our waiter was amazing. He was funny and attentive. I couldn't recommend any place more." – from Google Reviews
Amber Rose Restaurant & Catering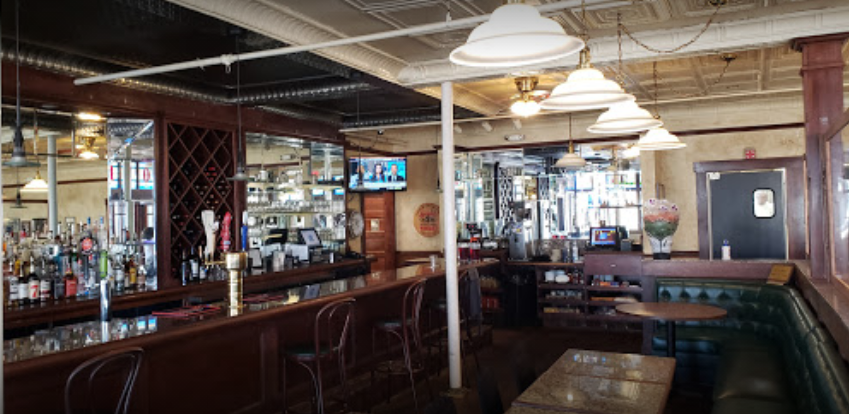 Website: https://www.theamberrose.com/
Address: 1400 Valley Street, Dayton, OH, 45404
Amber Rose Restaurant features a diverse European menu that includes German, Lithuanian, Polish, Hungarian, Russian and Italian cuisines. Located in Old North Dayton in a historic building that was formerly used as a general store, Amber Rose has the feel of an old-time restaurant and serves classic favorites that fit right in. Amber Rose Restaurant serves lunch and dinner and also offers catering services.
What customers say: "The Hunter (Jager) Schnitzel was excellent. The waitress was very friendly. If I lived here this would be a frequent destination." – from Facebook reviews
Wheat Penny Oven & Bar
Website: https://www.wheatpennydayton.com/location/wheat-penny/
Address: 515 Wayne Avenue, Dayton, OH 45410
Wheat Penny Oven & Bar was founded and is owned by two friends with opposite food backgrounds (one grew up in a Chicago Italian family and the other in the Kansas midwest) who came together to launch their own restaurant. At Wheat Penny you'll find mostly Italian inspired food like pizzas, pastas, and chicken parm. It's all delicious! Our advice: don't ignore the dessert menu, either —the sugar cream pie sounds divine.
What customers say: "The food was phenomenal! Their spin on food was innovative. The food was fresh and made my mouth sing! We tried several items, everything was delicious!" – from Google Reviews
Coco's Bistro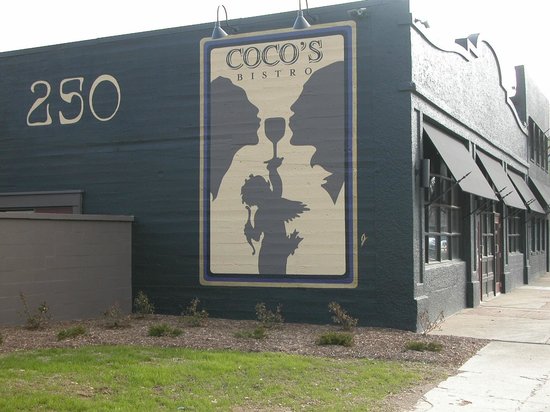 Website: https://228coco.com/
Address: 250 Warren St, Dayton, OH 45402
Coco's is owned by founders and married couple Jim and Karen Gagnet, who opened the bistro in 2005. It's grown into a Dayton favorite, with unique menu items often sourced from local vendors. Coco's offers a seasonal lunch and dinner menu with delicious craft cocktails to go with your meal. We love that they list their local vendors right on the website so you can see where your ingredients come from!
What customers say: "Always a date night fave. If you venture in at lunch time you'll see a who's who of Dayton." – from Yelp
Salar Restaurant Lounge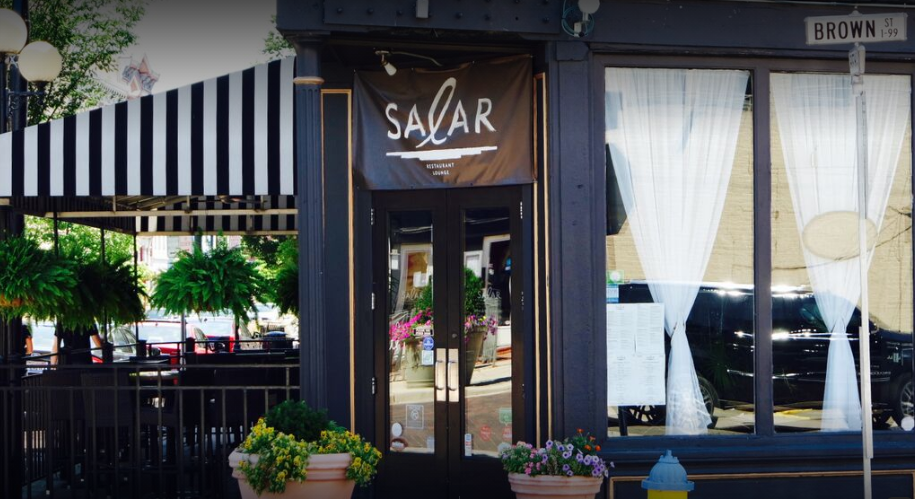 Website: https://salarrestaurant.com/
Address: 400 E 5th St, Dayton, OH 45402
You can find Salar in Dayton's historic Oregon District and enjoy a menu that combines French, Mediterranean, and Peruvian cuisines fused to create flavorful dishes. Salar offers upscale food but still has a more casual vibe. Enjoy setting inside or out, or even order right at one of their two full-service bars. You'll love enjoying one of their delicious craft cocktails while taking in the restaurant's Oregon District views.
What customers say: "Wonderful food, service and atmosphere. The flavors are on point! Not too bold but not bland at all! I love their new atmosphere. The Peruvian menu is delicious. We have been here a couple of times and will be back!" – from Google reviews
Christopher's Restaurant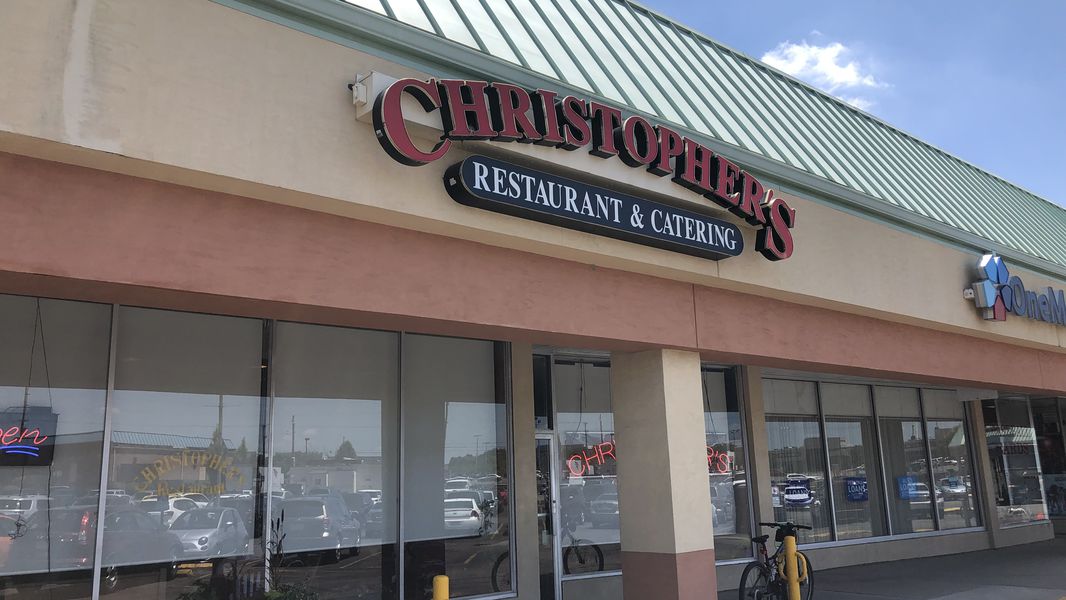 Website: http://christophers.biz/
Address: 2318 E Dorothy Ln, Kettering, OH 45420
Don't be fooled by Christopher's nondescript facade. Inside this Kettering-area favorite you'll find a delicious menu and welcoming atmosphere. Christopher's has been a popular local restaurant for more than three decades. They serve breakfast, lunch and dinner and the menu features tons of options — mostly traditional dining-out favorites that won't disappoint. Christopher's also offers catering.
What customers say: "First time trying [Christopher's], wish I would have sooner cause I loved this place! Food was wonderful! Very friendly service . . . They make you feel at home. A very special thanks to Dave for making me that AMAZING cookie and ice cream dessert." – from Google Reviews
Carvers Steaks and Chops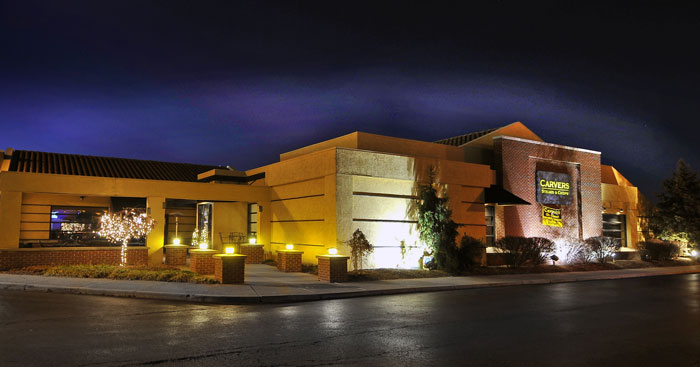 Website: https://carversdayton.com/
Address: 1535 Miamisburg Centerville Rd, Dayton, OH 45459
Carvers is one of Dayton's best steakhouses. Family owned and operated, Carvers offers a high-end experience without the overly stuffy environment. Their menu of course features steak (midwestern, aged, and hand-cut daily) but also offers some great seafood options and tasty appetizers and desserts.
What customers say: "This is the place for a date, or entertaining family and friends from out of town.  The service is top notch, and the menu is classy without being pretentious." – from Google Reviews
El Meson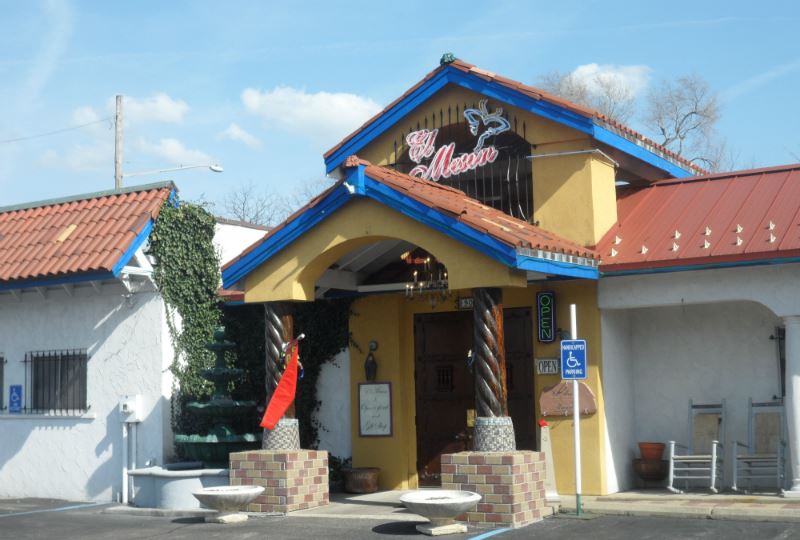 Website: https://elmeson.net/
Address: 903 E Dixie Dr, Dayton, OH 45449
El Meson is a third-generation family-owned restaurant founded by Herman and Gloria Castro in 1978. El Meson evolved from a tiny pizza parlor into a popular dinner and tapas restaurant full of rich latin flavors. El Meson features delicious curbside and dine-in menus and also has space to host parties and provide full catering. Don't miss the extensive drinks and desserts menus to complement a delicious meal!
What customers say: "I can't say enough about the quality of the food and the friendliness of the staff. This visit was my first time dining here and I will absolutely be returning. The menu offers a lot of variety and a solid mix of staples and unique dishes." – from Google Reviews
The Oakwood Club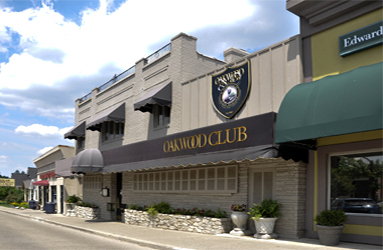 Website: http://www.theoakwoodclub.com/
Address: 2414 Far Hills Ave, Dayton, OH 45419
Ray and Margie Stewart founded The Oakwood Club in 1962. Since then, it has remained family owned and operated and is now a premier formal dining spot in Dayton. There's something for everyone on The Oakwood Club's balanced menu of fine dishes from the land and sea. If you're looking for a fancy night out, The Oakwood Club ensures a fine dining experience and a delicious meal.
What customers say: "We just celebrated our 31st anniversary tonight with dinner at the Oakwood Club. Wonderful food and great service! Highly recommend!" – from Yelp
Roost Modern Italian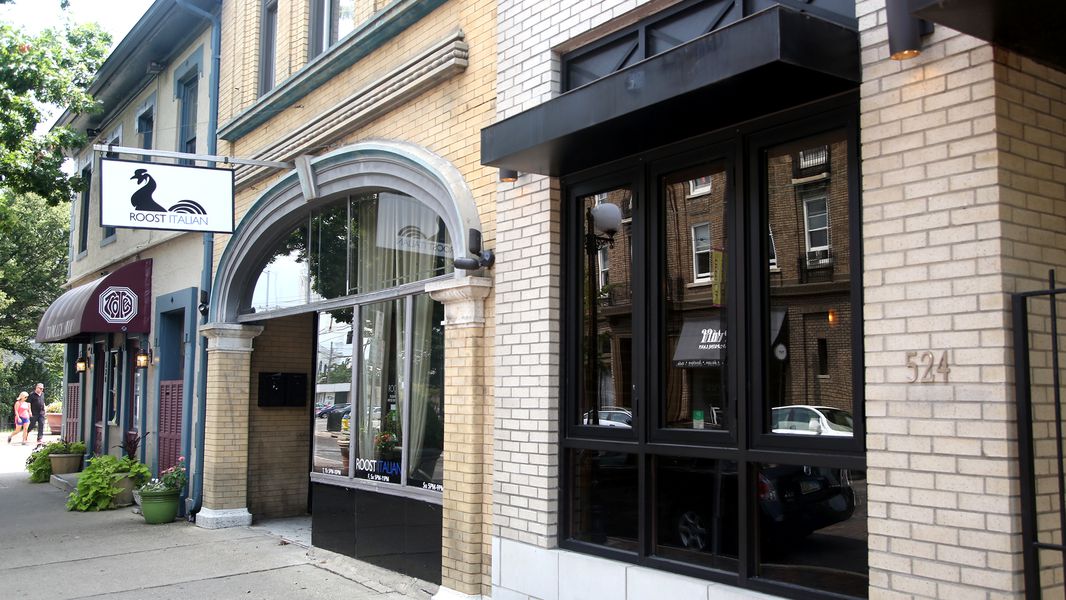 Website: https://www.roostitalian.com/
Address: 524 E 5th St, Dayton, OH 45402
Roost opened in 2011 in Dayton's Oregon District and today is one of the city's best spots for Italian cuisine. Founded by executive chef Dana Downs, the menu offers delicious options inspired from regions across Italy. Roost offers an upscale but approachable vibe. It's a perfect place for large groups and parties, too, as you can book private events at the restaurant.
What customers say: "We went in a large group and I was impressed from start to finish. They were fabulous with taking my reservation . . . I cannot recommend [Roost] enough. Delicious food, great wine and cocktails, but most importantly: awesome service!" – from Google Reviews
Looking for your perfect home in the Dayton area? Oberer Homes can help you find (or build!) it. Contact us today to start the search for your dream home.