What's better to go along with a new home in Dayton than a new dog? Dogs bring companionship, laughter, and lots of unconditional love to their families. In Dayton there are many places you can go to meet and adopt a dog that's perfect for you and your family.
Before you do, we've put together a must-read list of things to consider when you're thinking about adoption and choosing the dog that's right for you. Then browse through a list of shelters and rescue centers in the Dayton area where you can find your new companion!
Quick Takeaways
When adopting a new dog, it's important to think about which age and breed is right for you.
Dogs are adorable and fun, but they also come with a significant time and financial commitment.
The Dayton area has several shelters and rescue centers with dogs available for adoption right now.
Finding the Right Dog for You
Breed
No two dog breeds are just alike, and it's never a good idea to adopt a dog on appearance alone. Breeds vary in size and appearance, but they also have different temperaments, health needs, exercise requirements, and common behaviors. 
The good news is that there are so many amazing dog breeds to choose from. Anyone looking to adopt a dog can find one that is well suited for them. The important thing is to do your research and be sure that the breed you're adopting is a good fit for your experience and lifestyle.
Many rescue dogs are mixed breeds, but you can still research each of the breeds your dog was bred from to get a good idea of what to expect. The vets and staff at the animal shelter or rescue center can help you. They can also provide valuable insight into the temperament and history of specific dogs you consider.
If you're not sure which breed you might want to adopt, you can use the American Kennel Club's (AKC) Dog Breed Selector as a starting point.
Age
There are many reasons a puppy may be the right choice for you when adopting a dog. Aside from being seriously cute, puppies are like little sponges. If you want to know the full history of your dog and mold their behaviors and habits to your lifestyle, a puppy is a good choice. Families with small children often choose puppies, too, so they can grow up together.
Whatever your reason for wanting a puppy, the main thing to keep in mind is that they are a lot of work. Puppies need frequent early vet care and round-the-clock attention. As a puppy owner, you'll need to be prepared to handle potty training, socialization, and lots of exercises to exhaust that puppy energy. Your house will need to be "puppy-proofed" to avoid your dog eating anything dangerous or damaging your home.
While most people think of puppies when they consider getting a new dog, there are adoptable dogs of all ages and many reasons to consider an older dog. Older dogs come already house-trained and emotionally mature. Some people worry that older dogs may not bond with them, but this couldn't be further from the truth. Older dogs are able to overcome adversity and settle into their new homes with remarkable resilience. Some will definitely require more work than others, but generally older dogs don't have a problem loving new owners.
All that said, older dogs often come with unknown histories and sometimes have behaviors and habits that need to be retrained. You'll need to be prepared to put in the work as a new dog owner if this is the case.
There is no right or wrong answer when it comes to the best age to adopt a dog. The most important thing is that the owner and dog are a good match, and breed and age often factor into this together. Do your research and talk to the vets and staff at the shelter if you need more help deciding.
Time Commitment
No matter what age your dog is when you adopt him or her, they'll require a good chunk of your time. Dogs need to be walked, fed, exercised, taken to the vet, and generally given care and attention. It's important for the wellbeing of your dog (and you, too!) that you know what to expect and feel prepared to make the time commitment that comes along with dog ownership.
Cost
Many people budget for the adoption fee when they prepare to adopt a dog, but there are other ongoing costs that also need to be considered. Repeat costs like food, grooming, and vet care may not seem like much on one occurrence, but when added up over time they become quite significant.
There are additional things like toys, treats, training crates, and more that you may want to purchase and that can be expensive. Finally, unexpected costs like necessary behavior training or a serious health issue can pop up without notice, and dog owners must be prepared to handle them when they arise.
Where to Adopt a Dog in Dayton, Ohio
Once you're sure you're ready to adopt, you get to the best part of all: finding your new dog! In the Dayon area  there are several great rescues and shelters you can visit to get the process started.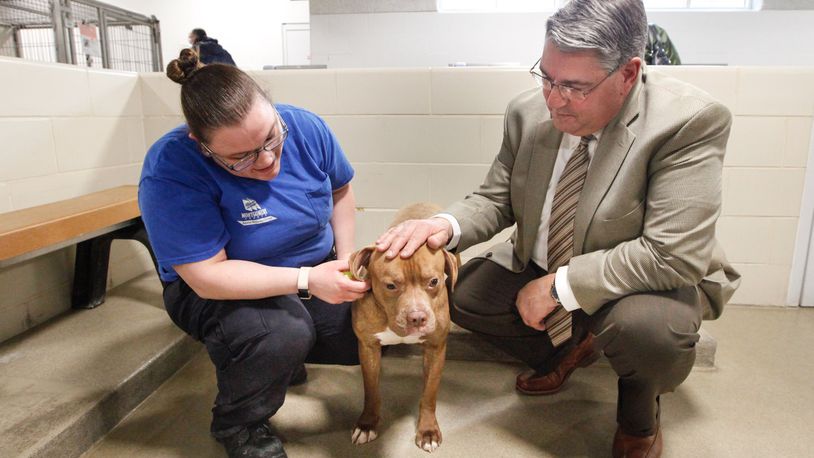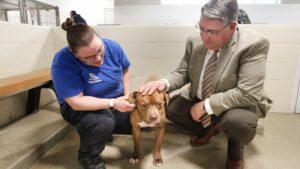 The Montgomery County Animal Resource Center takes in thousands of dogs each year and works with other rescue organizations in the area like the Humane Society of Greater Dayton and SISCA Dayton to find homes for as many pets as possible.
You can view their adoptable pets here or contact or visit in person to meet with pets with the guidance of a staff member. Adoption costs are $95 for dogs 6 months or older, and $120 for dogs five months or younger.
You can visit or contact the Montgomery County Animal Resource Center at:
6790 Webster St.
Dayton, Ohio 45414
(937) 898-4457
mcanimals.org
The Humane Society of Greater Dayton is the oldest and most established pet rescue organization in the Dayton area, now in its 120th year of operation. The Humane Society is a no-kill welfare agency that not only helps dogs (and many other kinds of animals) find homes but also investigates cases of neglect and animal cruelty.
Who is the Humane Society of Greater Dayton? (video)
To adopt from the Humane Society, you can view their adoptable pets online and fill out their online adoption application for pets you're interested in. Dog adoption costs range from $200-$300. 
You can contact the Humane Society of Greater Dayton at:
1661 Nicholas Road
Dayton, OH 45417
(937) 268-PETS (7387)
hsdayton.org
Puppy Pals Rescue is a smaller organization started by a group of friends in the Dayton area to help dogs coming from puppy mills or surrendered by owners. Their foster program helps provide safe homes to dogs in need of adoption until they can find their forever homes. Puppy Pals has mostly adult dogs available for adoption (you can view their listings here).
All adoptions require an application and home visit. You can contact Puppy Pals through their website.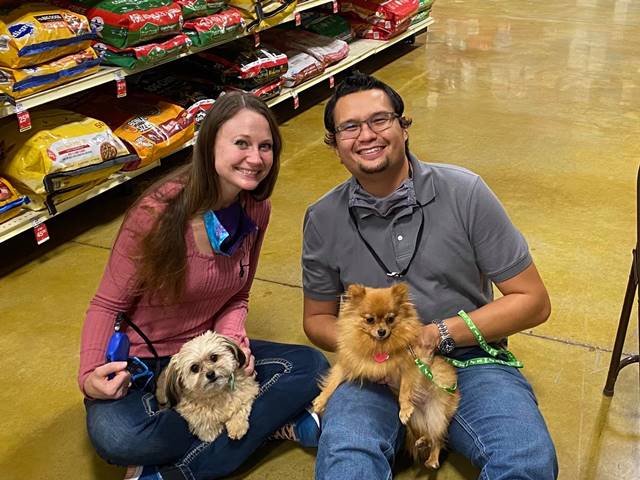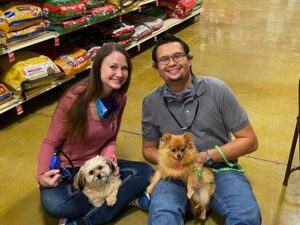 Luv4k9s finds homes for dogs surrendered by owners, coming from puppy mills, or deemed not adoptable from other shelters. Run entirely by volunteers, Luv4k9s does not have an actual facility but runs a foster program through which people can adopt dogs to give them a forever home. 
View adoptable dogs from Luv4k9s here or contact them through their online form.
SICSA, or The Society for the Improvement of Conditions for Stray Animals, promotes animal welfare and facilitates adoptions. Started by three friends from Kettering who wanted to help stray animals in the area, SICSA has been part of the Dayton community for more than 40 years. SICSA placed more than 1600 animals in their new homes in 2020 alone. 
Welcome to SICSA (video)
Click here to see adoptable dogs from SICSA, or contact them at:
8172 Washington Church Rd.
Dayton, OH 45458
937-294-6505
sicsa.org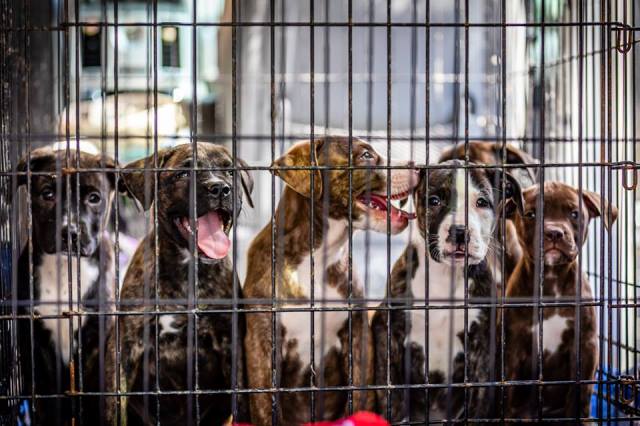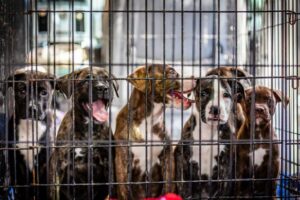 Paw Patrol Dayton is dedicated to improving the quality of life for dogs in the community by finding them forever homes, providing outdoor dogs with safe environments, and educating the public. Run by volunteers, Paw Patrol has so far saved 1100+ pets in the Dayton area.
You can view adoptable pets from Paw Patrol here, and contact them at:
937-350-1729
Find the Perfect Home for You and Your Companion
Are you looking for a home in the Dayton area that's perfect for you and your furry friend? Oberer Homes can help you build it! Contact us today to get started.