Going to see a movie is one of the quintessential American experiences. It's one we've all missed recently, too! We might live in the era of Netflix, Hulu, and new blockbuster movies available at our fingertips. But there's just something about going to the theater, the smell of popcorn, and that big screen view that can't be replicated.
In Dayton, there aren't just plenty of movie theaters. There are theaters that offer unique, full-on movie-viewing experiences that are great for a date, a night out with friends, an activity for the kids, or a solo adventure to see a new flick.
Read on for our six favorite movie theaters in the Dayton area!
6 Coolest Movie Theaters in Dayton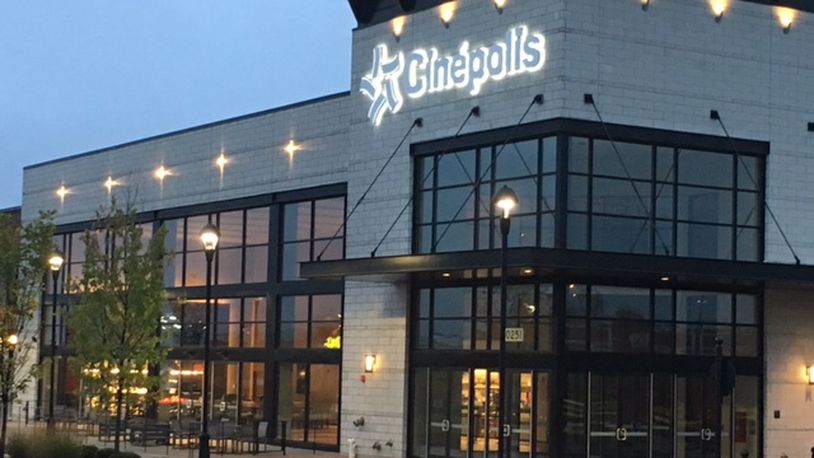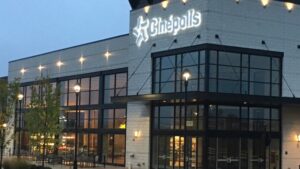 This 12-screen cineplex is located at Austin's Landing in Miamisburg. It can seat 1500+ people at full capacity. Size isn't all Cinépolis has to offer, though. You'll watch movies in comfort in their plush leather reclining seats that can be reserved in advance. The theater also has a full bar and an expanded gourmet concessions menu.
And you know that annoying feeling of wanting a snack but not wanting to miss a second of the movie? You won't worry about it at Cinépolis. You can order your food right from your seat and it will be delivered to you. Seriously, what more could you ask for?
Check out the Cinépolis menu, see what's playing, and reserve your tickets here.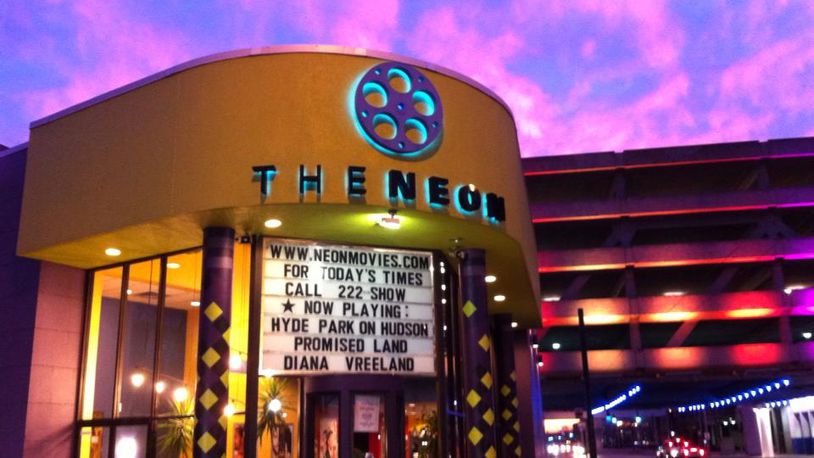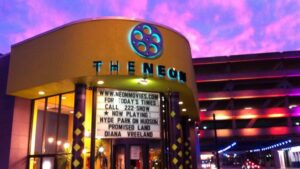 The Neon is a not-so-hidden gem in the Dayton area. An independent theater that plays a healthy balance of lesser-known films, blockbuster hits, and tried-and-true classics, you can visit The Neon for a unique moviegoing experience you won't find elsewhere.
The flicks aren't the only special thing about The Neon, either. Inside you'll find bright colors on the wall, a unique concession menu, and old-school curtains around the big screen that make you feel transported back in time. The Neon is a raved-about favorite for good reason.
Check out The Neon's current listings here.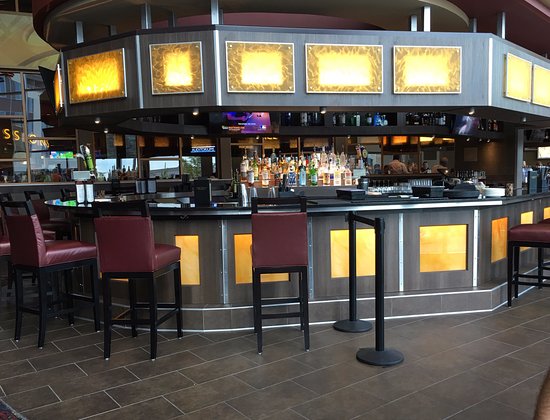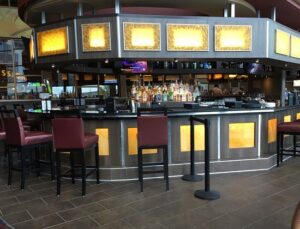 Cinebistro is a dinner-and-a-movie experience that's adults-only (must be 21+ to enter) making it a perfect date night or happy hour spot. All seating is reserved, so be sure to get your tickets well in advance for the best viewing experience. Arrive early on the day, too, to enjoy in-theater dining (must be there 30 minutes in advance) or have a cocktail in the lounge.
Not in the mood for a cocktail? That's okay, too. Cinebistro has a coffee, candy, popcorn, and soda menu you'll love just as much. And for a bargain, try the theater during one of their promotions like Tempting Tuesday, when tickets are a mere $5 (can't beat it!).
Check out more about Cinebistro here.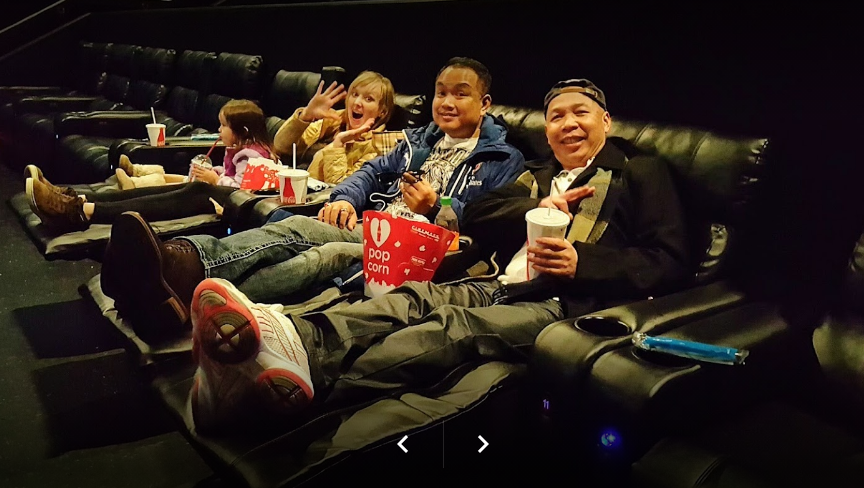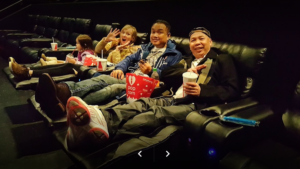 Both their Huber Heights and Dayton South locations have luxury leather reclining seats that, like other theaters on our list, are reserved in advance. It's an awesome amenity that, aside from comfort, lets you avoid the shuffle of finding a seat in a crowd and gives you the chance to sit in your favorite viewing section.
Cinemark is more like a traditional moviegoing experience with the added bonus of comfy seats. If you're not looking for anything fancy but still want the seat upgrade, this is the spot for you.
Check out Cinemark's Dayton locations and listings here.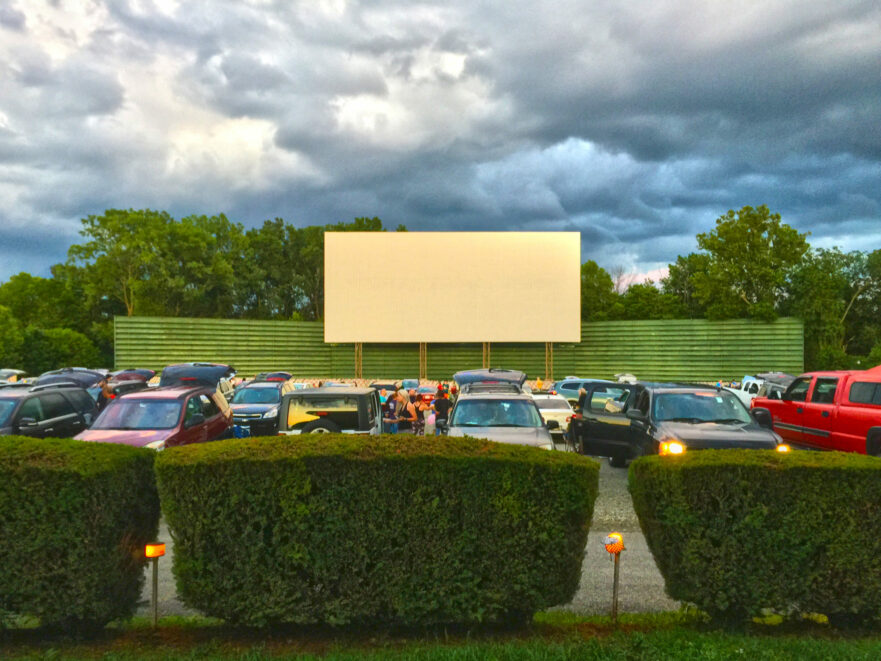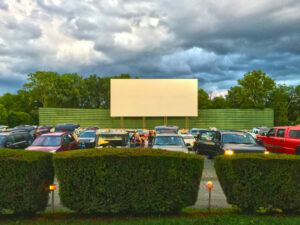 Is there anything more nostalgic than the drive-in movie theater? Drive-ins have made a serious comeback in the time of social distancing, but Daytonians who love Melody 49 know the allure of the drive-in experience never really left. It first opened in 1966 with a huge expanse parking lot that could accommodate more than 1100 cars!
Over the years, Melody 49 has continued to bring the fun, timeless drive-in experience to Dayton and its surrounding areas. Today it has two screens and shows movies for all ages, meaning you can make this a fun night out with the kids or save it for date night (or do both!).
More of a concert person? Melody 49's got something for you, too. Check out their Encore Drive-In nights, where they show performances from some of the biggest music stars recorded specifically for drive-in theaters. Pretty cool!
Tickets are $8 for adults and $2 for kids (ages 5 or younger are free), meaning the Melody 49 theater is also a great deal.
See what's happening at Melody 49 on their website.
Dixie Twin Drive-In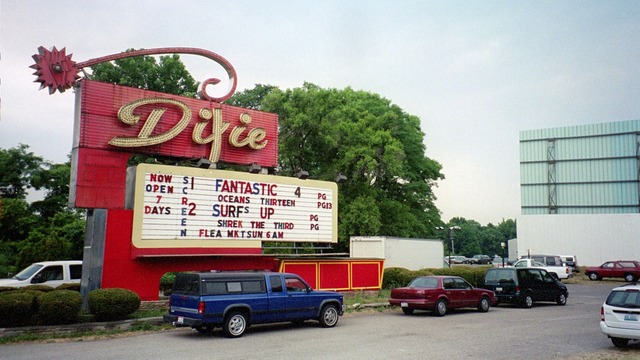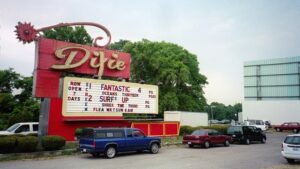 If you love the drive-in, Dixie Twin is another theater option you'll definitely want to try. Like Melody 49, Dixie Twin has two big screens. Their season runs from April-October. They start with weekend showings on Fridays, Saturdays, and Sundays and move to six nights per week when it's busiest mid-summer.
Dixie Twin also hosts the Paris Flea Market every Sunday morning from 6am-noon. If you love thrifting, don't forget to check it out!
Movie tickets at Dixie Twin are $10 for adults and $5 for children (ages 4 and under are free). Check out Dixie Twin's movie listings and events here.
Looking for Your Dream Home in Dayton?
If you're moving to the Dayton area, Let Oberer Homes help you find the home that's right for you. Contact us today to get started!