One of the greatest parts of living in Dayton is its blend of urban living with nearby nature and wildlife. Whether you're looking for a laid-back stroll or challenging day-long hike, there's a walking trail in Dayton for you. Featuring views, wildlife, and activities along the way to boot, walkers and hikers at all levels will enjoy Dayton's trails along the Great Miami River and within its nearby state parks.
Here are 13 of the best trails in the Dayton area.
Family-Friendly Walking Trails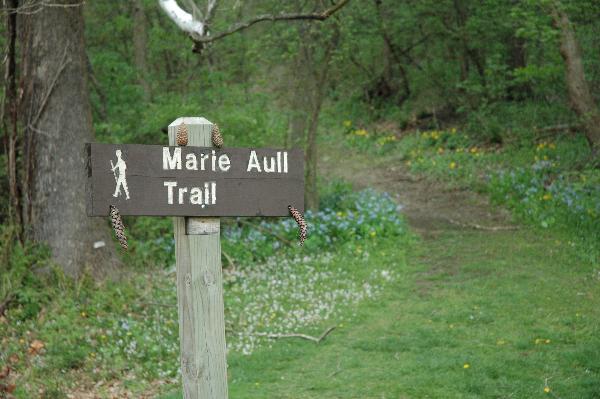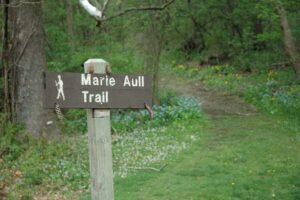 Creekside Trail
Creekside Trail crosses over I-675 and connects two Miami Valley trail hubs: Xenia and Dayton. This 4.9-mile trail is fully paved, making it easy to walk with kids. Note that the trail also welcomes bikers and skaters, so it can have busy traffic at times. The trail offers several rest areas, including Beavercreek station which features the town's September 11th Memorial.
Marie Aull Nature Trail
This scenic trail is located in the Aullwood Garden Metropark and named after Dayton's beloved Marie Aull, one of the city's most impactful environmental advocates. The trail is just one mile, making it a doable feat even for younger children. Along the way you'll enjoy a variety of trees, birds, wildflowers and other wildlife. Note that the trail does go through a swamp which can be difficult to pass during wet periods and make the trail prone to mosquitos. Bring your bug spray!
Wolf Creek Trail
Starting at the intersection of Wolf Creek and the Great Miami River in downtown Dayton, this trail has no shortage of water views. It's paved with asphalt and cement, making it walkable for all ages. The trail is 16 miles in total but features many options for shorter routes. You'll find kid-friendly activities along the way like the Trotwood Community & Cultural Arts Center on the northwestern segment and plenty of picnic areas along the entire trail.
Butterfly House Loop
The Butterfly House Loop is located in Cox Arboretum MetroPark. This 1.2-mile trail is a gentle route, flat and mostly paved. Enjoy lake views and bring your dog, too (leashed required). If you've never visited Cox Arboretum, be sure to stop and enjoy the peaceful atmosphere and lush scenery at one of Dayton's best botanical gardens. From the Arboretum's specialty gardens to woodlands to kid-friendly activities like the Tree Tower and Bell Maze, you can fill a full day with fun.
Memorial Park at National Museum of the United States Air Force
This back trail at the National Museum of the United States Air Force is kid- and dog-friendly (leash required here, too) and is a great option for families looking for more than just a casual walk. The trail is really a full experience, with sculptures and memorials to stop and take in along the way. The Memorial Park is a scenic family walking trail with a healthy dose of history and education!
Adirondack Trail
Adirondack Trail is a 2.1-mile, friendly forest walk for all skill levels, including young children. In fact, you'll find plenty of bathrooms, water fountains, and rest areas for walkers who need to take a break. The trail does have up and down inclines, but nothing too challenging. Kids can also stop and enjoy the playground located right along the trail!
Ghost Hedge Nature Trail
Ghost Hedge Nature Trail is a peaceful strolling trail that runs along the Great Miami River. A favorite feature of Ghost Hedge is its many interesting old bridges that cross both the water and the road at various points along the trail. This easy route is kid- and (leashed) dog-friendly, too.
Benjamin Archer Park Loop
This loop trail is nearly 2 miles long and its flat, paved route makes it great for families and kids. There are playgrounds and sculptures along the route for kids to explore. The interconnects can make it a bit confusing to stay on track if you aren't paying attention to your route, so be sure to map it out and follow the signs. Enjoy plenty of peaceful water views along the way.
Great for Hikers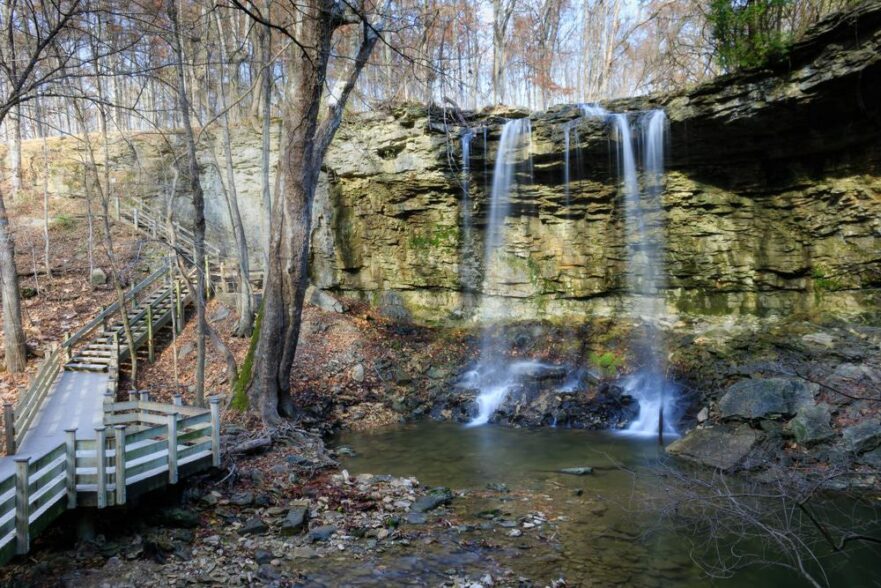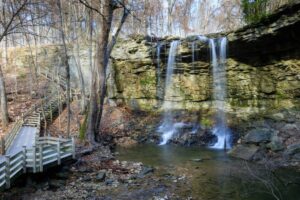 Charleston Falls Preserve
Charleston Falls Preserve is the most visited nature park in Dayton and hikers won't want to miss its abundance of scenery and hiking trails. The park features over 216 acres of hikable prairie and forest. Don't miss favorite hiker spots including Cedar Pond and the locally famous Charleston Falls, nicknamed Miniature Niagara.
John Bryan State Park and Nature Preserve
John Bryan State Park is a 752-acre park with more than 10 hiking trails and a public rock climbing and rappelling area. Whether you're looking for a challenging day-long hike or scenic trails and a place to spend the day, John Bryan State Park has plenty to offer. Novice hikers or those looking for a leisurely walk will enjoy one of its several shorter trails ranging from 1-5 miles in length. Those looking for a more challenging hike will want to try Powerline Trail, a longer 10.5 mile loop.
Taylorsville MetroPark Yellow and Orange Trail Loop
Taylorsville Park Trail is a favorite among Dayton walkers and hikers. This moderate trail is just over 5 miles and features tons of beautiful scenery including wooded areas and elevated Great Miami River views. One of the reasons this trail is rated moderate is because the terrain can get challenging, especially when it's wet and muddy. Seasoned hikers won't be deterred, though, and it's considered one of the best hikes in Dayton.
Twin Valley Trail
Twin Valley Trail is 28.7 miles long and features routes and trails for hikers at all skill levels. It's a favorite for experienced hikers because of its variety — Twin Valley Trail runs along roads, rivers, and through wooded areas. It features challenging terrains and elevation changes that will challenge even experienced hikers. If you're up for the full 28.7 mile hike, it can be done in one day but takes anywhere from 10-15 hours depending on your pace.
Buckeye Trail

The Buckeye Trail is one of the nation's longest hiking trails, wrapping around Ohio's perimeter at a whopping 1,444 miles in total length. For Dayton residents, it will take about two hours to travel out to the trail, but for hikers looking for a tried-and-true route the trip will be worth it. Rich in history and diverse in terrain, difficulty, and scenery, the Buckeye Trail is a must-do for avid hikers at all skill levels.
Are you considering a move in the Dayton area? Oberer Homes can help you find the perfect home for your family! Contact us today to learn more.