Every couple needs a chance to get away every now and then! Fortunately for Daytonians, Gem City is nearby to many of Ohio's best romantic getaway destinations. Whether you're looking to spend a weekend enjoying nightlife in the city or want to relax in the quiet of nature, you'll find great options within just a few hours' driving distance.
We've put together a list of 5 of our favorite Ohio getaways for couples. From quiet inns in Amish Country to rooftop dinners amidst city skyscrapers, every experience on our list is sure to give you and your significant other a memorable weekend (or more!) away from the hustle and bustle of everyday life.
10 Romantic Getaways for Couples near Dayton, Ohio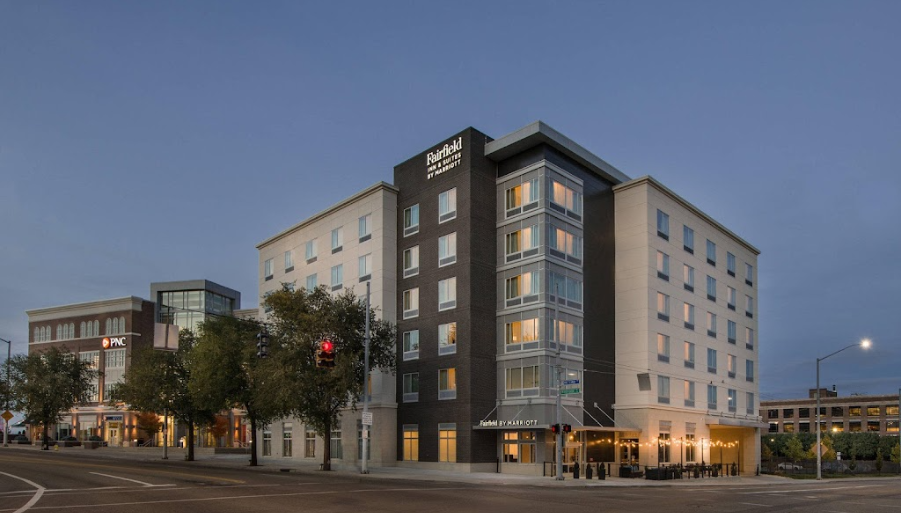 Sometimes you don't need to look any further than your own backyard when you need to get away, and in Dayton this proves true at the Fairfield Inn & Suites, located in the heart of Downtown. The hotel is right on the Miami River waterfront, with sweeping views of the river from many of its guest rooms.
Whether you have a view or not, you'll still be just steps from Dayton's Riverscape MetroPark, full of gardens, walking trails, and plentiful spots to relax and enjoy the view. When the weather's nice, you can also catch live music at the park's pavilion or attend one of the festivals or other community events hosted there.
You'll also be right next door to many of Dayton's best restaurants, shops, bars, and breweries, ensuring you'll have no shortage of options if you want to enjoy a night out on the town.
Just because you call it home doesn't mean you can't have a real weekend getaway right in Gem City!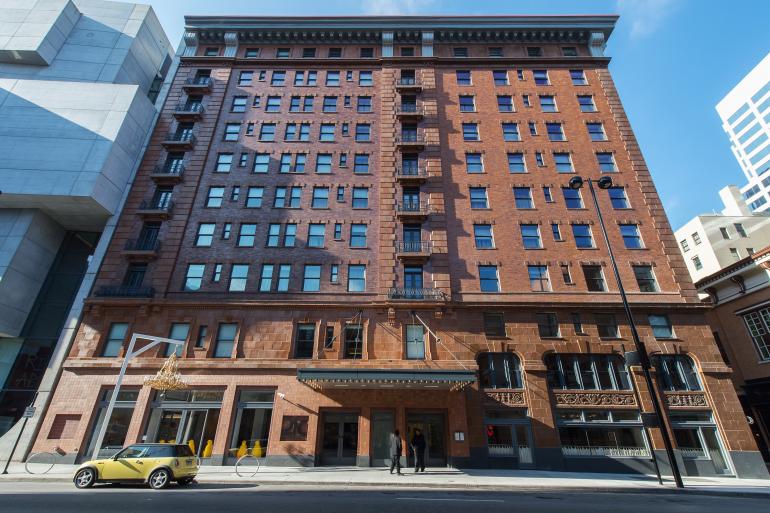 Cincinnati is a quick hour's drive from Dayton and offers a whole second set of city attractions for Daytonians to enjoy. One of them is the unique 21c Museum Hotel, located in a historic building on Cincinnati's Walnut Street. The hotel offers 156 boutique rooms and is also home to a contemporary art museum. To boot, the Aronoff Center for the Arts is right across the street.
21c isn't just for art buffs, though. Any couple will enjoy the hotel's luxury spa with an extensive menu of facials, massages, and body wraps. Check out Cincinnati's many bars, restaurants, and shops, or enjoy some of the city's popular activities like the Skystar Wheel, The Banks on the water, or the Cincinnati Skyline Tour.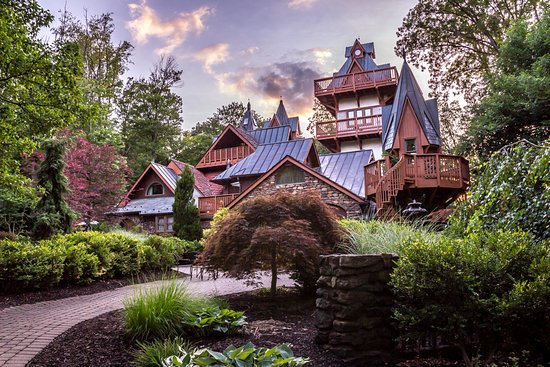 If you're ready for a weekend road trip, one of your best options is Landoll's Mohican Castle, located just under three hours away from Dayton in Loudonville. You'll feel like you're a world away at this European-inspired castle. It features uniquely decorated rooms complete with luxury amenities like whirlpool tubs, gas fireplaces, four poster beds, and private balconies.
The enchanting common grounds also feature an indoor pool and restaurant. Guests can take carriage rides through the forest. The landscaped greenery around the hotel grounds provides a private, peaceful setting, but if you're in the mood to get out and active you can try canoeing, kayaking, boating, or other outdoor activities at nearby Ashland County in Ohio's beautiful hills.
Inn & Spa at Cedar Falls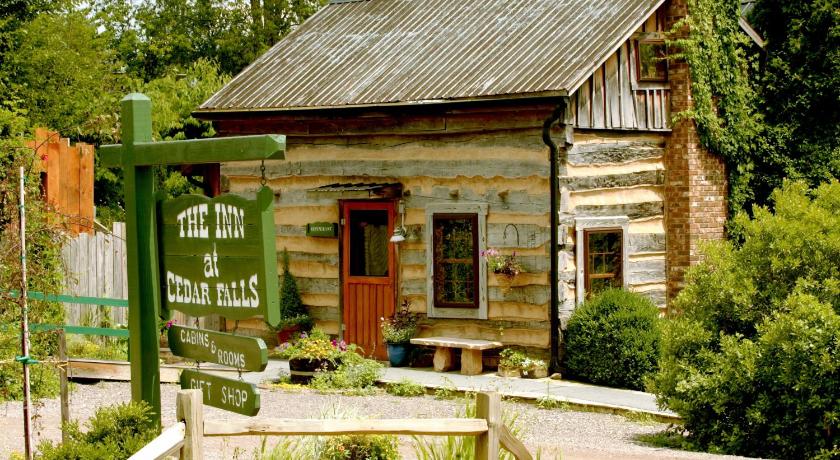 The Inn & Spa at Cedar Falls is a peaceful respite located at Hocking Hills State Park in Logan, Ohio. It's surrounded by 75 acres of Ohio's most breathtaking nature scenes, including caves, rock formations, and stunning Cedar Falls itself.
The Inn was founded by Anne Castle, a successful businesswoman who wanted to create a peaceful place where people could find retreat from the hustle and bustle of everyday life. Each room at the Inn tells a story of part of its rich history.
Guests can choose from several lodging options, including bed & breakfast rooms, cabins, yurts, cottages, lodging, and glamping geodomes. Guests can also enjoy the Inn's luxury spa (with couples massages on the menu), complimentary breakfast, and fine dining at Kindred Spirits (located conveniently on hotel property).
Couples with furry friends need not worry, either — dog-friendly lodging is available!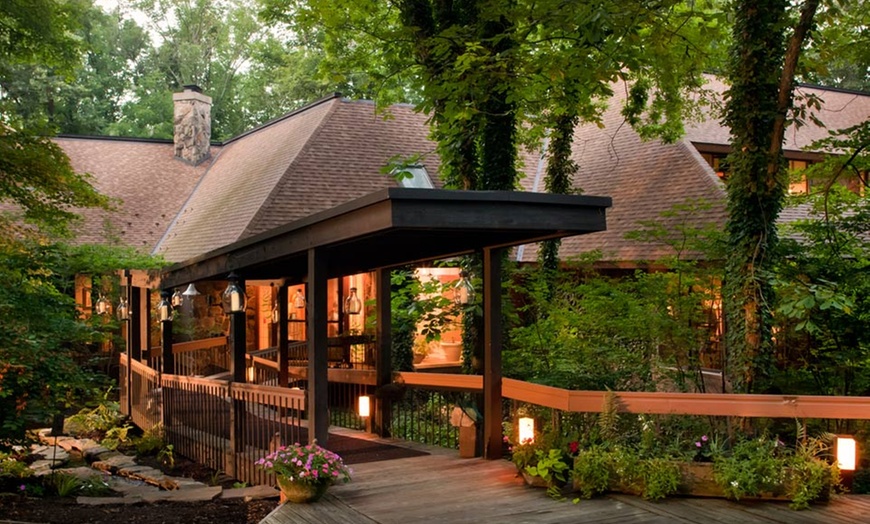 Take a trip to the rolling hills of Ohio's Amish country for a relaxing couple's stay at The Inn at Honey Run, a few hours away from Dayton in Millersburg. It's one of the most popular getaways in the state of Ohio. That's no surprise either, given that it's the picture of peace and relaxation, nestled amidst 56 acres of picturesque Ohio hills.
Guests staying at Honey Run can choose to stay in a number of luxury options like hillside honeycombs, suites, and private cottages. You won't want to miss eating at Tarragon, the hotel's fine dining restaurant serving contemporary American cuisine. The inn is located conveniently nearby to some of Amish country's best shops and restaurants as well as vineyards and wineries in surrounding areas.
The inn is also an adults-only resort, so you can be sure you'll enjoy plenty of peace and quiet during your stay. For couples looking for a weekend of real tranquility, The Inn at Honey Run is a top choice.
Buying a home in Dayton, Ohio?
Dayton Ohio is a great place to live and work, full of unique neighborhoods and communities, and located conveniently close to all of Ohio's big cities — Cincinnati, Cleveland, and Columbus. The team at Oberer Homes can help you find (or build!) a home you'll love.
Contact us today to learn more!