One of the best parts of living outside the city is the open green space to walk, hike, or just take in the nature around you. For residents of Centerville — located just outside of Dayton — there is no shortage of trails, paths, and parks to get out and enjoy the great outdoors.
Finding the right trail is an important part of planning your walk or hike. People have different preferences about environment, distance, surface, and difficulty. Some trails are crowded while others are more remote. The right choice depends on the kind of experience you want.
To help you select trails that work for you, we've put together a list of 5 of the best walking trails near Centerville, Ohio and details about what it's like to take them.
5 Walking Trails Near Centerville, Ohio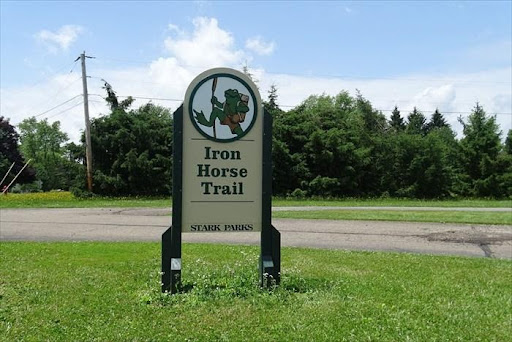 Iron Horse is a popular trail in south suburban Montgomery County with two disconnected segments. The 2-mile long south segment runs through Iron Horse Park right in Centerville and is entirely paved. Iron Horse Trail is a popular choice for walkers, runners, and bikers. When the weather is nice, you can definitely expect to be sharing the trail with others.
The trail runs alongside the preserved railway corridor where the Dayton-Cincinnati Railroad once traveled north and south through Washington Township. Today you'll still see parts of the railroad in its preserved trackbeds and an ode to its history in the park's playground, which has its own "Old Ironsides" train for kids to interact with. Iron Horse trail is a great option for families with kids because of its many activities along the way: the playground, sports fields, picnic areas, and Little Free Library.
For walkers and runners of all ages, it's a great spot to get out and safely enjoy some exercise in a bustling part of the Centerville community.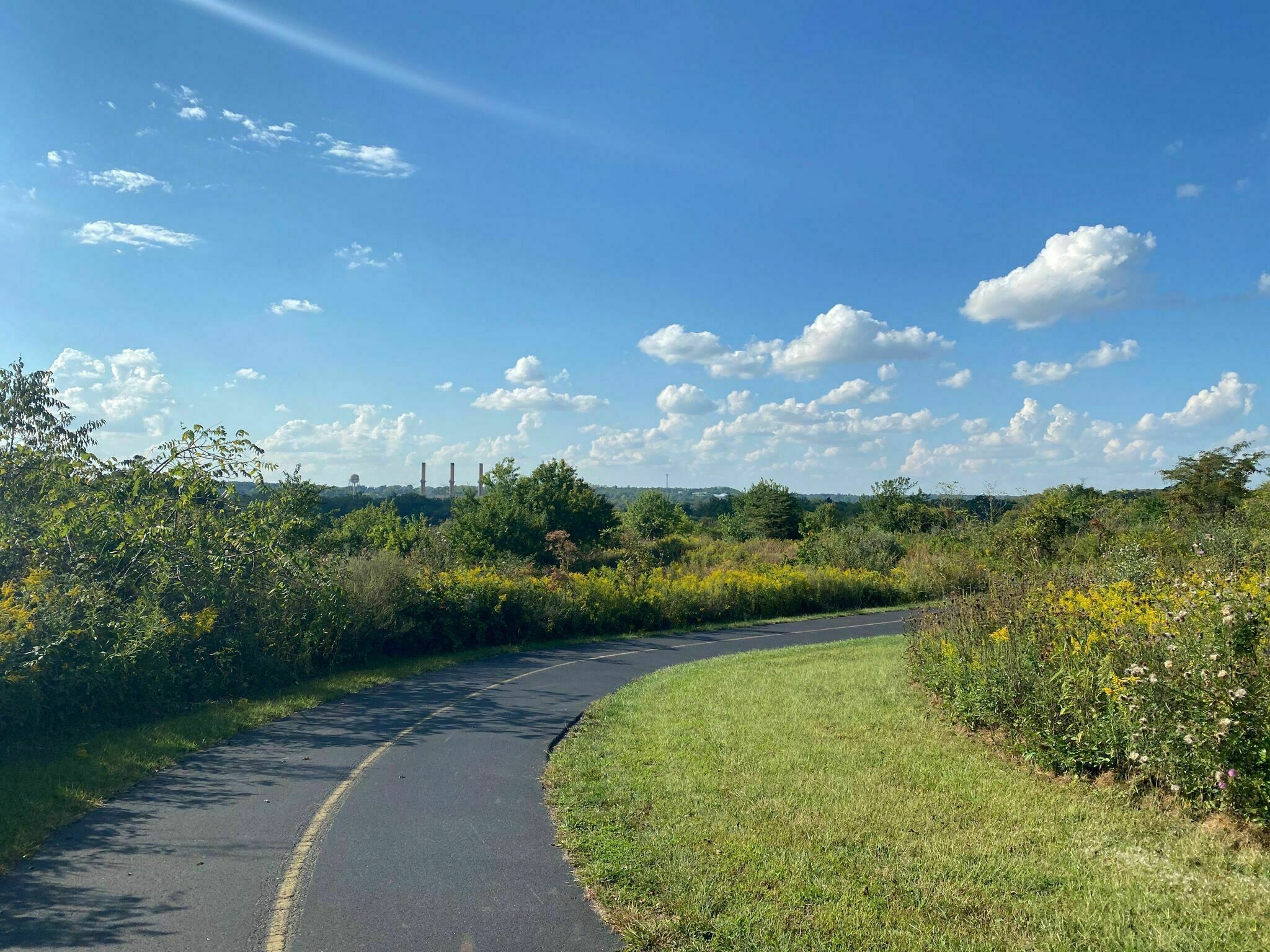 Great-Little trail was created with the vision of connecting the Great Miami and Little Miami Trails — a project that's still in progress. The currently completed 7-mile portion of the trail is fully paved and branches off from the Great Miami River Trail just north of Crains Run Park, running through Medlar Conservation Area just west of Centerville.
On this Medlar portion of the Great-Little Trail, expect to enjoy a quiet atmosphere and plenty of nature, including wooded areas, grasslands, and ravine views. Later, the path also passes through Austin Landing, where there's more action (and plenty of shopping and dining options).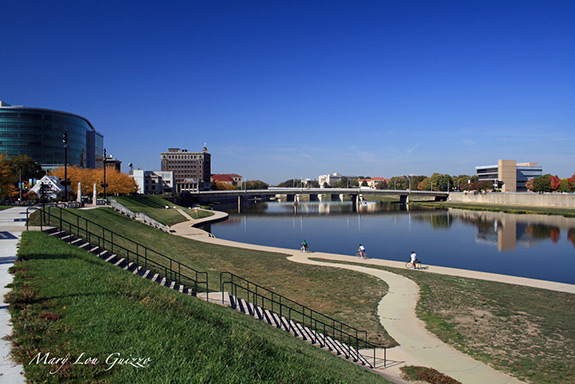 The Great Miami River Trail is an impressive 93 miles long, mostly paved and with a route that runs almost entirely right along the river itself. This trail is a great choice for anyone wanting a less quiet route — you'll find several charming river towns, museums, picnics, shopping, dining and more along the way. In fact, if you want to get out and explore the charming communities of Montgomery and other surrounding counties, this trail is a great guide.
But don't worry, it's not without the beauty of nature, either. Of course, there's the sweeping river views, but you'll also pass through acres of natural parkland and green spaces at different points along the trail. The trail is used by walkers, runners, and bikers and generally serves as a hub of outdoor activity in the area.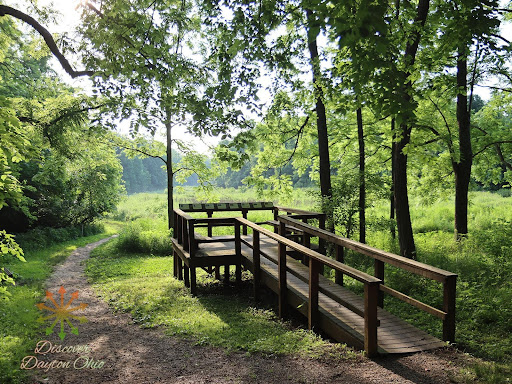 Bill Yeck Park is a favorite spot for walkers and hiking enthusiasts in Centerville. It's 194 acres runs along a nearly 2-mile portion of Sugar Creek. In the park you'll find plenty of natural green areas and wildlife.
There are many trails to walk, including the unique Tri-Centennial Time Trail, established during the Centerville-Washington Township bicentennial in 1996 to represent the natural succession of the land. Each year, another portion of the trail is created by leaving a new area left unmown, showing how the field eventually turns to forest.
In addition to its walking and hiking trails, the park offers other features like rest areas and picnic spots, children's play areas, and fire circles.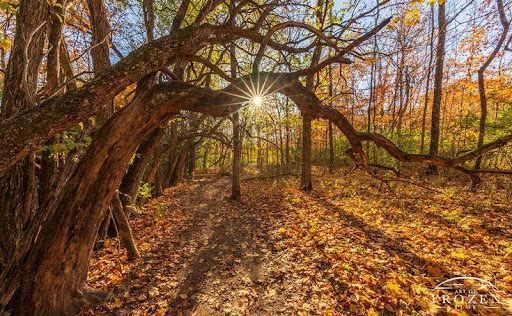 Located east of Centerville is Sugar Creek MetroPark, part of Dayton's Five Rivers MetroPark system and home to many scenic walking paths and hiking trails. The park's 5+ trails (access the trail guide here) pass right through its stunning natural features like the Osage Orange Tunnel, formed by the arching branches of old Osage orange trees, and the Three Sisters, a trio of 550-year-old white oak trees.
Sugar Creek MetroPark features a wide variety of nature scenes including woodlands, prairies, and waterways. It's mix of terrains make it a perfect choice for both casual walkers and hiking enthusiasts alike.
Moving to Centerville?
Centerville is a vibrant community suited for people and families of all ages. If you're looking to move to the area, the team at Oberer Homes can help you build a home you love. Contact us today to learn more and get started!