Looking to live and work in Dayton? You're in luck! Dayton is a growing and vibrant city with plentiful job opportunities across industries and sectors. From its high concentration of healthcare systems, to its many colleges and universities, to its growing tech scene to its booming food industry, Dayton residents have plenty to choose from when it comes to career paths to pursue.
We've put together a list of 6 of the top jobs in Dayton to help you get started.
Quick Takeaways
Dayton is home to two of Ohio's largest healthcare networks, and registered nurse is consistently ranked the most in-demand job in the area.
In 2021 Dayton was named the #1 city in the country for growing tech talent.
Wright-Patterson Air Force Base is the largest single-site employer in the Dayton region.
Dayton is a hub for manufacturing and distribution as well as higher education, making the industries two of the highest job creators in the area.
Registered nurse
The healthcare industry provides many of the leading career paths in the Dayton area and registered nurse consistently tops the list of in-demand jobs. It's no wonder considering the number of healthcare systems right in Dayton and surrounding cities.
Kettering Health and Premier Health Partners, the two largest healthcare systems in the Dayton area, collectively employ nearly 30,000 people across dozens of locations in Southwest Ohio. While registered nurses may be the officially most-needed position, other roles that often have openings include personal care aides, technicians, and administrative assistants.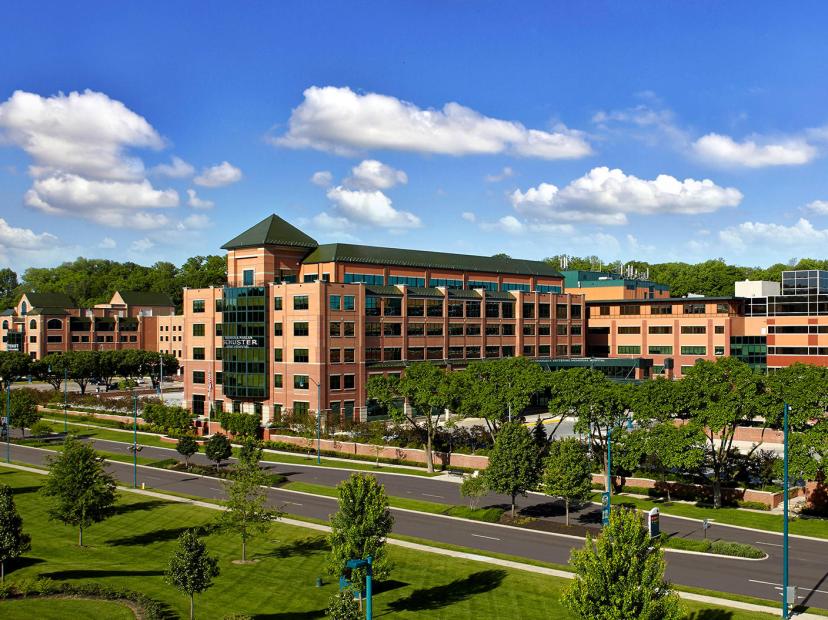 Software developer
Believe it or not, Dayton was recently named the #1 city in the entire country for tech talent growth. It topped the 75-city list with tech employment that has grown 31% over the past five years and tech wages that have grown by 11%.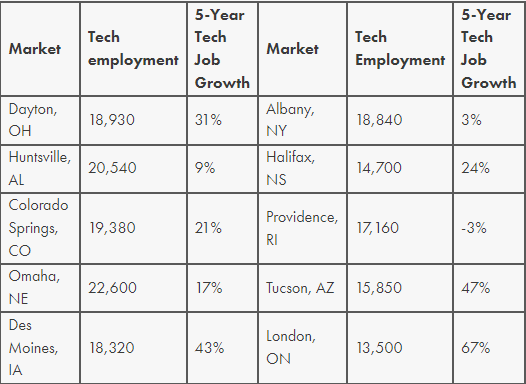 "Dayton is a very vibrant city with direct talent pipelines from the University of Dayton, Wright State, Miami of Ohio, University of Cincinnati and Ohio State in Columbus," said Matt Arnovitz, Senior Associate with CBRE in Dayton. "There's a high quality of life here with a lower cost of living for people who don't necessarily want to live in major hubs like San Francisco or New York. We expect to see the amount of tech workers and companies in the region continue to grow."
Tech jobs have been especially attractive across the country as they have proven to be more resilient and at less risk of elimination throughout the pandemic. They often offer flexible work formats (like remote work, which has seen tremendous growth over the past two years) and need exists for IT professionals across industries and sectors.
Other jobs in this space include data scientists, IT managers, cybersecurity managers, computer systems administrators, and web developers.
U.S. Air Force employee
Wright-Patterson Air Force Base is located less than 30 minutes from Dayton proper and is the #1 single employer in the area, employing about 30,000 people total. It's also one of the most highly-rated places to work with a 4.4 rating and over 28,000 reviews.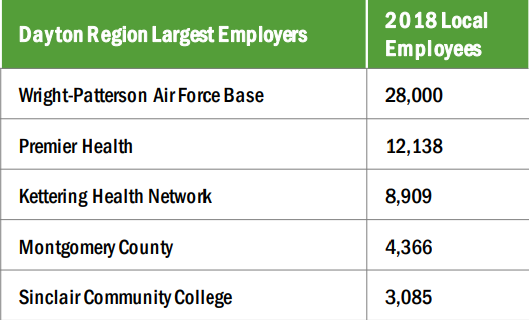 Working at Wright-Patterson Air Force Base isn't just for active military, either. Civilian jobs listed at Wright-Patterson include engineers, technicians, administrative assistants, maintenance workers and more.
Restaurant staff
Dayton may be situated between it's bigger and more well-known Ohio neighbors in Cincinnati and Columbus, but it holds its own when it comes to restaurants, boasting one of the most vibrant and diverse food scenes in the state of Ohio and the Midwest (check out some of our must-try lists here and here).
It's also a great place to work if you're looking to break into the restaurant industry. Whether you're starting out on the hospitality staff or on the line — or if you're ready to be head chef — Dayton has fantastic restaurants with all kinds of cuisine and settings to be part of.
Not to mention some of the region's top culinary schools like Sinclair Community College, The Columbus Culinary Institute, and Cincinnati State Technical and Community College are all within an hour's drive to Dayton.
Laborer or freight mover
The Dayton region has been a hub for production and distribution for some time now, and the city has taken this opportunity and intentionally leveraged it even further in recent years. In the past five years alone, eight new industrial warehousing and distribution centers have been built on land that formerly belonged to the city.
These facilities (and others in the area) employ thousands of people, and laborers in the freight moving and distribution industry remain one of the most in-demand jobs in the Dayton area.
These jobs often come with high job security and great benefits thanks to the quality of companies making Dayton their manufacturing and distribution home (including Chewy, Crocs, Procter & Gamble and more).
Higher education faculty or staff
One of the biggest employers in the Dayton area is the University of Dayton (nearly 3000 employees total), and UD is far from the only higher education institution in the area. When you consider others like Wright State University, Sinclair Community College, Kettering College, Antioch University, and the International College of Broadcasting (among others) it's clear that there's no shortage of higher ed opportunities for those wanting to break into the industry.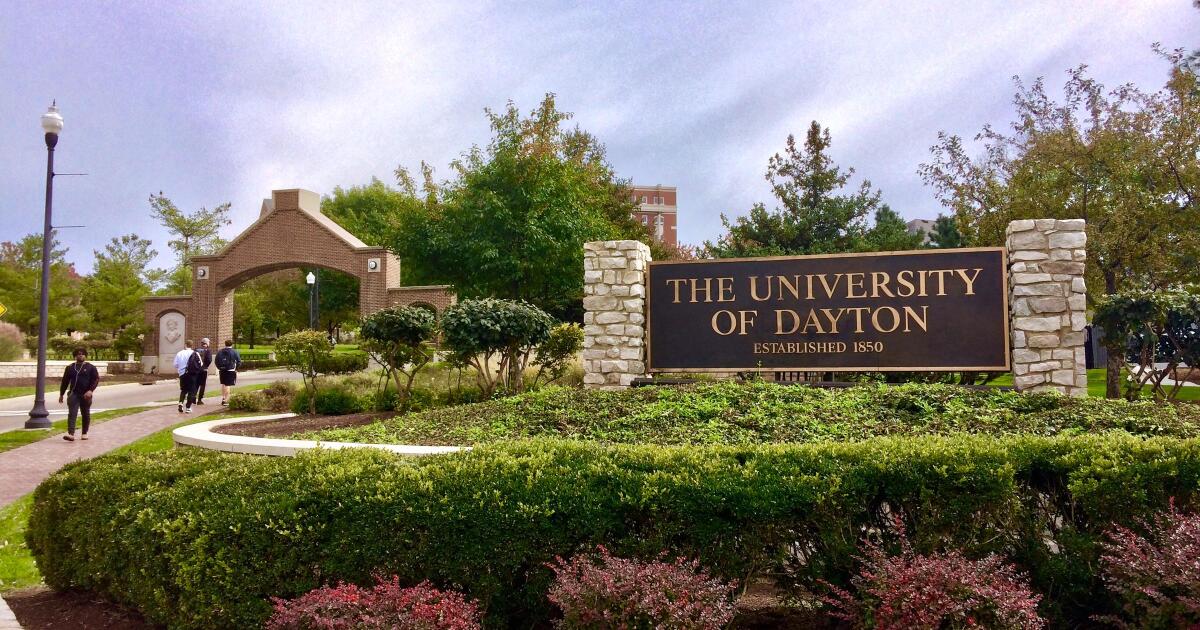 Like the aforementioned laborer jobs, higher education positions typically come with high job security and quality benefits, making it an attractive opportunity for people seeking jobs at all levels.
Moving to the Dayton area?
The Miami Valley is one of the country's best places to live and work. If you're moving to the area and looking for a home you'll love, the team at Oberer Homes can help. Contact us today to learn more!