Whether you love history, art, transportation, science, nature — you name it — there are unique museums in Dayton, Ohio you'll love to visit. Dayton is home to premiere museums with worldwide recognition and smaller exhibits that celebrate Dayton's rich local history.
We've put together a list of 6 of our favorite museums that are perfect for a day trip with the family, a date night out, or just to explore on your own.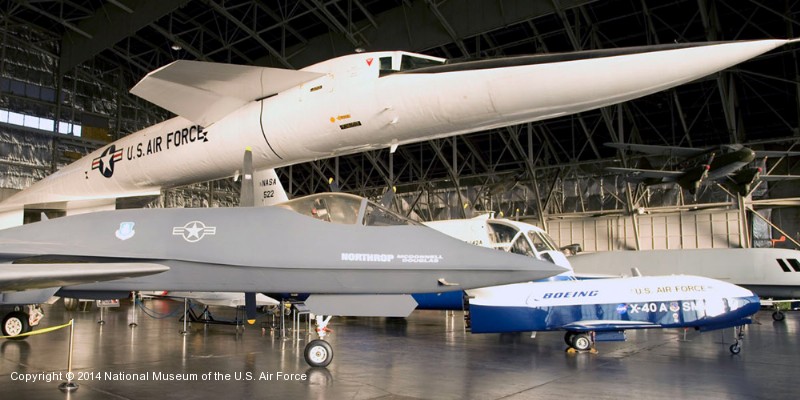 The National Museum of the United States Air Force is located on Wright-Patterson Air Force Base just a few miles northeast of Dayton, Ohio. For aviation enthusiasts or military buffs it's the premiere place to learn about the U.S. Air Force and see some of the most impressive aircraft in its more than 100-year history.
The museum has 360+ aerospace vehicles and missiles on display and more than a dozen exhibit galleries, including the Early Years, World War II, Presidential, and Space. It's open seven days a week and is free admission for visitors of all ages!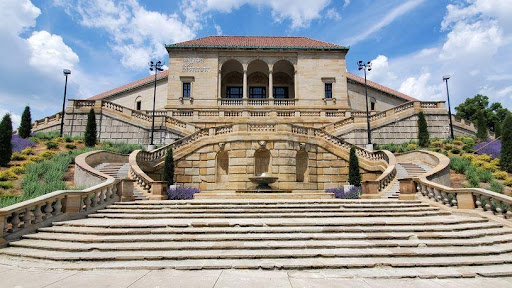 The Dayton Art Institute is a premiere fine arts museum featuring exhibits, collections, events, and educational programs spanning 5,000 years of history from around the world. Founded in 1919, it has been a staple of the Dayton region for more than a century. Art lovers can visit the museum to see more than 27,000 objects from American, Ancient American, European, and Asian culture, and young visitors can enjoy the Lange Family Experience Center for interactive galleries and fun, kid-friendly exhibits.
The museum is open on Thursdays, Fridays, Saturdays, and Sundays. Admission is $15 for adults, $10 for seniors, $5 for college students (with ID) and children ages 7-17, and free for children 6 and under.
Boonshoft Museum of Discovery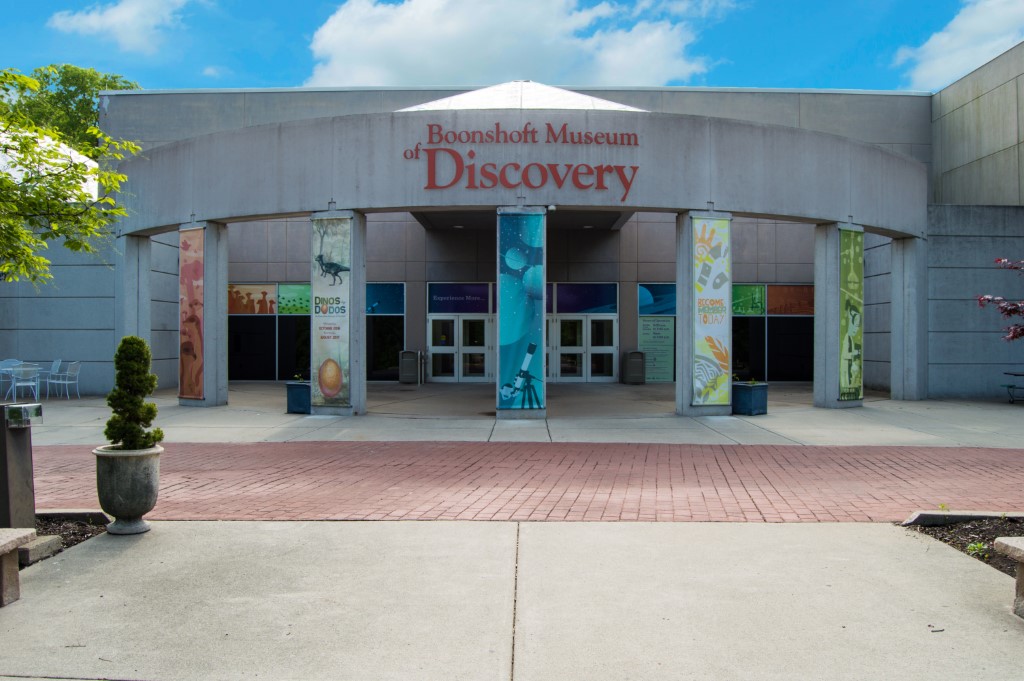 The Boonshoft Museum of Discovery began back in 1893 as part of the Dayton Public Library and Museum. It evolved over time as part of the Dayton Museum of Natural History and in the 1990s eventually became part of an initiative to create a museum designed specifically for children. It's the perfect day trip for families with young children. You'll find plentiful hands-on exhibits for kids to explore a wide range of interests, including nature, animals, space, construction, numbers and shapes, water systems, and more.
The Museum also features special events and programs like Super Science Saturdays, which offer free admission and access to special exhibits, and Sensory Sundays, which offer extended hours for families with children who have sensory disorders.
The museum is open seven days a week and admission for all ages is just $2.
America's Packard Museum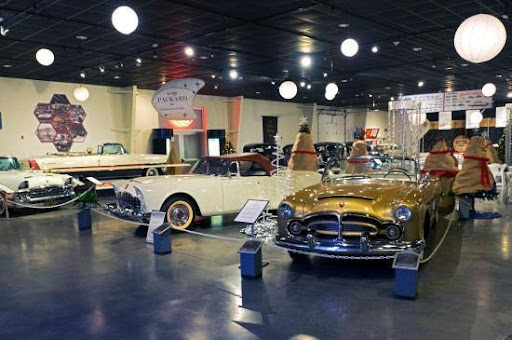 America's Packard Museum is a unique experience, especially for lovers of classic cars. It was founded in 1992 by local car collector Robert Signom II and is located in an original Packard dealership. Packard produced luxury vehicles in the United States from 1899-1956, and the museum celebrates the rich history of the Packard Motor Car Company, featuring automobiles and other memorabilia.
The museum has been named by Car Collector magazine as one of the "Top Ten Auto Museums in the United States. It is open from Wednesday-Sunday (Wednesdays for groups only) and admission is $10 for adults, $5 for seniors, and free for students.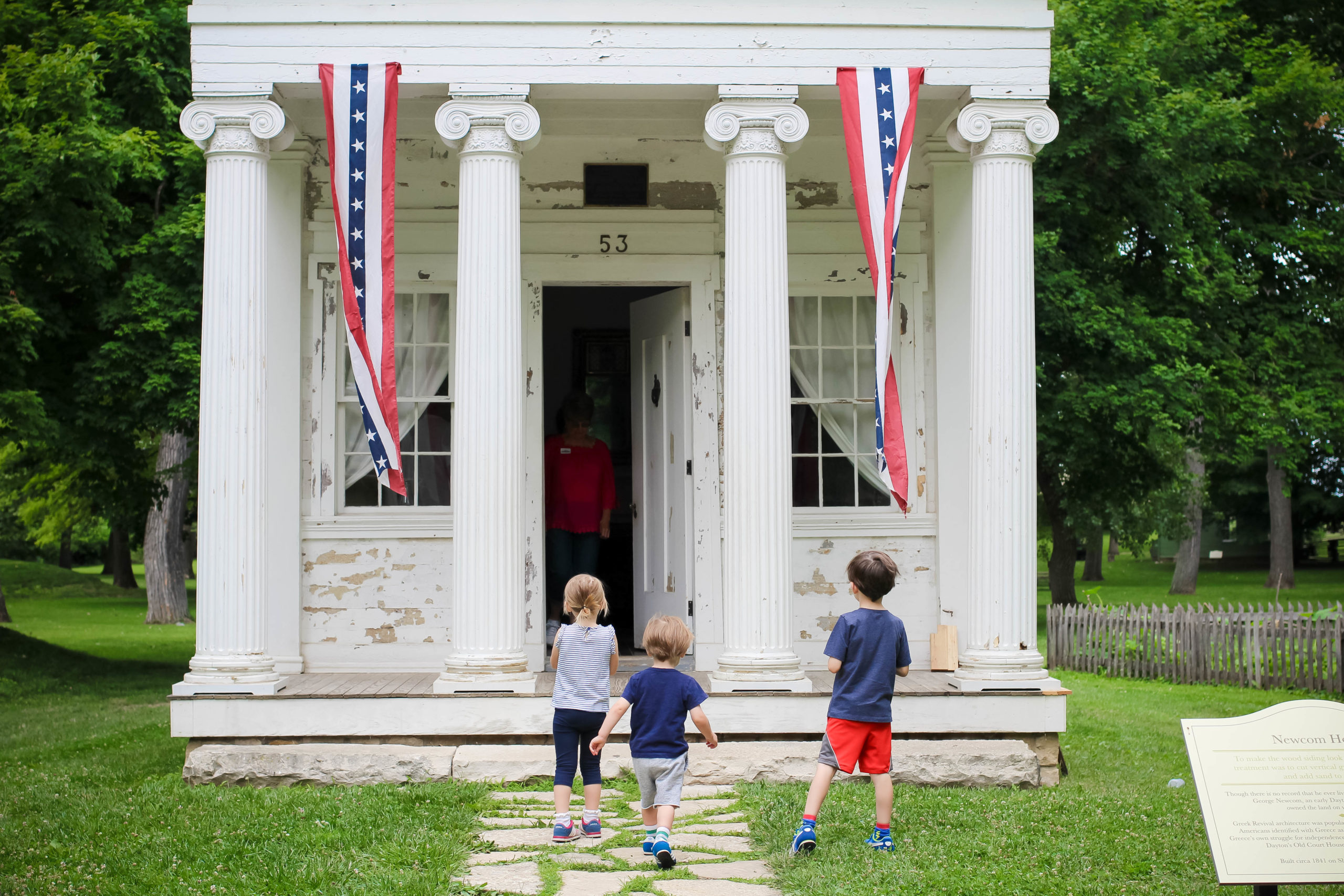 Carillon Historical Park was created to showcase the many innovations in science, engineering, and industry that came from Dayton and Dayton residents. The Park is an experience more than a museum, featuring an expansive 65-acre campus and dozens of museum buildings.
One of the most unique experiences you'll find at Carillon Historical Park includes the Carillon Brewing Co., which features authentically prepared 1850s-era Dayton food and drink; the Wright Brothers Aviation Center, featuring the most Wright Brothers artifacts in the world; and the Great 1913 Flood exhibit about the worst natural disaster in Dayton's history.
The museum is open seven days a week. Admission is $12 for adults, $10 for seniors, and $8 for children. Children under 3 years old are free.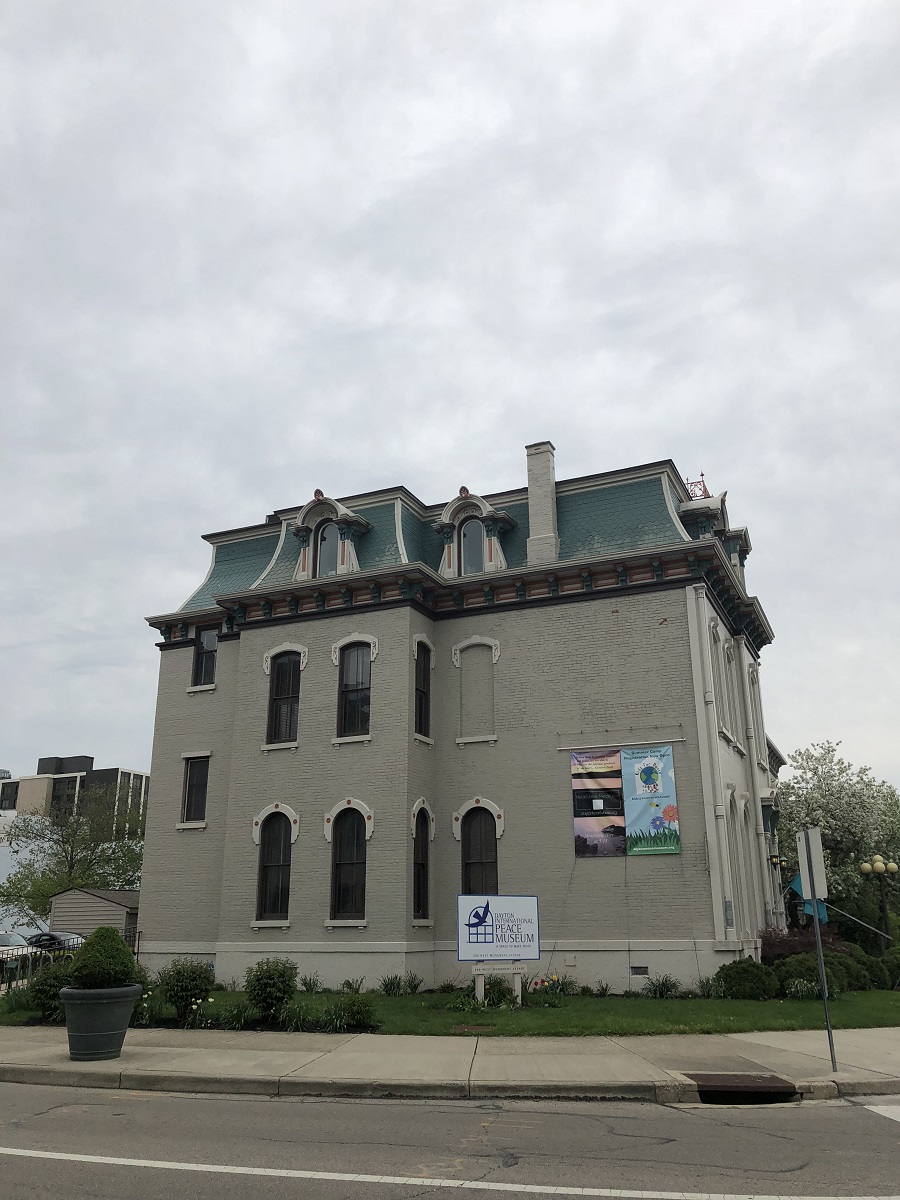 The Dayton International Peace Museum celebrates worldwide peace efforts and heroes from Martin Luther King to Malala Yousafzai to Gandhi. It was founded in 2004 to "raise awareness of nonviolent strategies for achieving peace now and in the future." The museum's exhibits are interactive and educational, sharing how local Dayton organizations promote a culture of peace.
"How Interfaith Communities Help Solve Problems in Dayton" showcases how six local faith organizations with different religious beliefs work together to fight economic injustice. "The Dayton Peace Accords" shares stories, videos, photographs, kiosks, and maps from the written agreement — signed right in Dayton, Ohio — by world leaders to end the Bosnian War.  The Peace Heroes Room explores stories of ordinary people who accomplished extraordinary peace efforts both locally and around the world.
This museum is a really unique and meaningful experience for Daytonians who want to learn about how peace efforts can be impactful on any scale and learn about the history of peace advocates in the Dayton community.
If you're moving to the Dayton area, Oberer Homes can help you find the home that's right for you. Contact us today to get started!