Location is one of the biggest factors people consider when they're buying a home — city or suburbs? Bustling city streets or the quiet sounds of nature? Lucky Dayton residents don't have to choose one or the other. The many parks in Dayton bring nature right to the center of the city and its surrounding areas. In just one weekend Daytonians can enjoy a night out downtown and a day well spent in the great outdoors.
We've compiled a list of 7 of our favorite parks in Dayton for outdoor activities. Whether you're ready for an active day of hiking and biking or you want to sit back and enjoy the view, we think you'll find the perfect option on our list.
7 Great Parks in Dayton for Outdoor Activities
Five Rivers Metroparks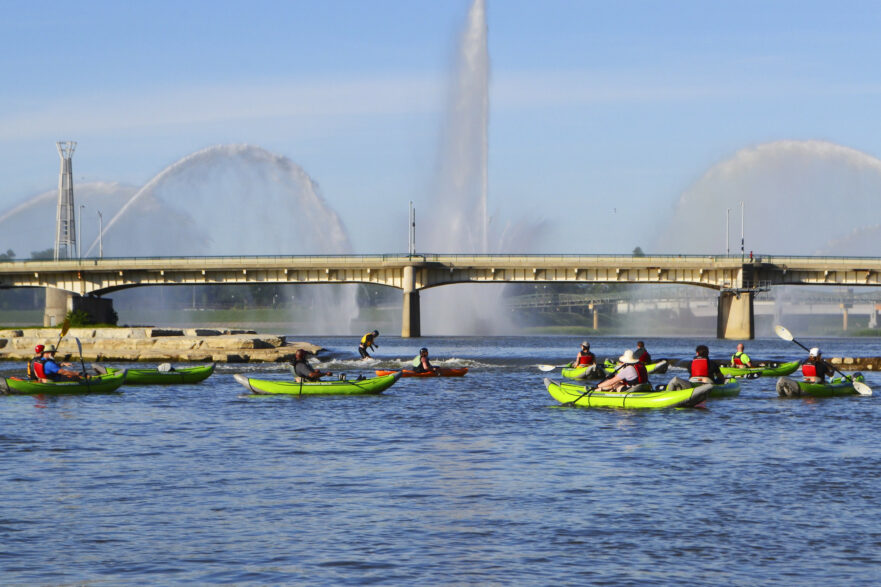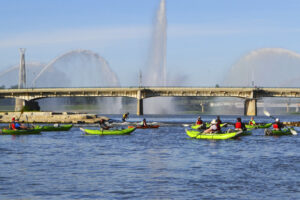 Five Rivers Metroparks is one of the absolute highlights of living in Dayton. A network of parks throughout the Greater Dayton area, Five Rivers Metroparks is a treasure trove of green spaces, paved trails, river views, and outdoor recreation facilities.
No matter what your preference for time spent in the great outdoors — hiking, biking, bird watching, water activities, or just taking in the beauty of nature — you'll find something to enjoy in the parks that are part of Five Rivers.
The Five Rivers Metroparks website covers their full list of parks and outdoor activities. Check it out!
Great Miami Riverway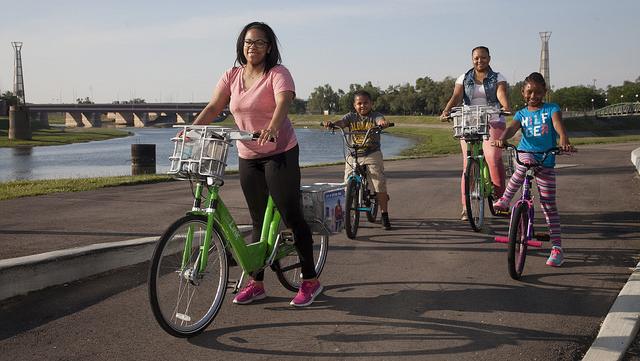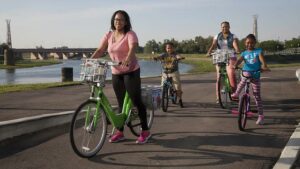 The Great Miami Riverway is made up of 99 miles of trails and riverfront spaces. It runs right along the west side of Dayton and through many of its closest surrounding suburbs like Centerville and Beavercreek, making it a convenient stop for those living in the city as well as just outside.
The Riverway offers tons of outdoor activity options like kayaking, biking, climbing, sand volleyball, interactive fountains, picnic spaces and much more. Want to enjoy the park scenery in a more relaxed manner? Shop at the boutiques, eat at a restaurant, or visit one of the many historic spots along the Riverway.
Here's a fun list of 99 things to do along the Great Miami Riverway.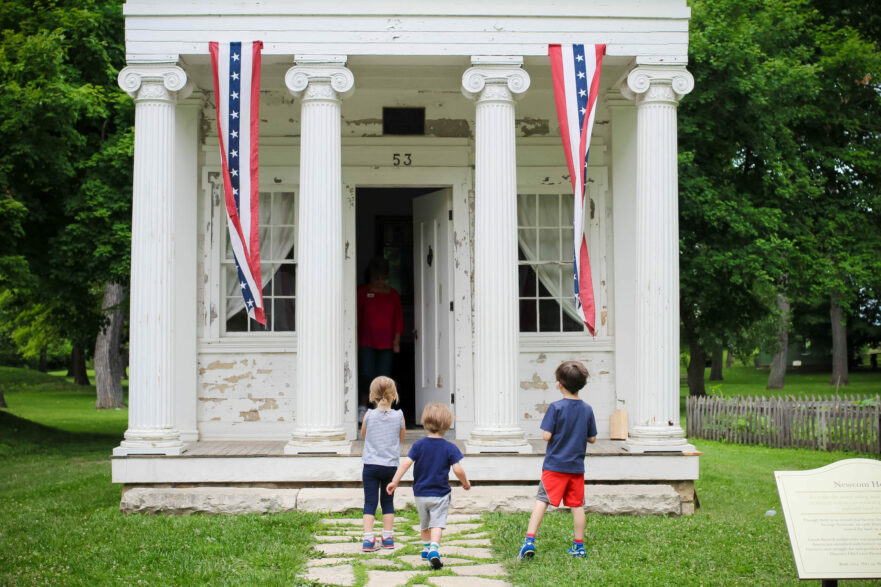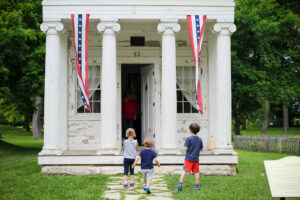 Combine history and the great outdoors at Carillon Historical Park, a 65-acre, open-air museum complex featuring buildings and exhibits that showcase a wide variety of Dayton history. The park is a unique and comprehensive demonstration of Dayton's contributions to world progress in areas like technology, transportation, industrial advancement and many more.
Carillon Historical Park may not be an active sports kind of park, but it's a great place for people of all ages to spend time outside, enjoy scenic outdoor spaces, and learn about Dayton's rich history. 
Cox Arboretum & Aullwood Gardens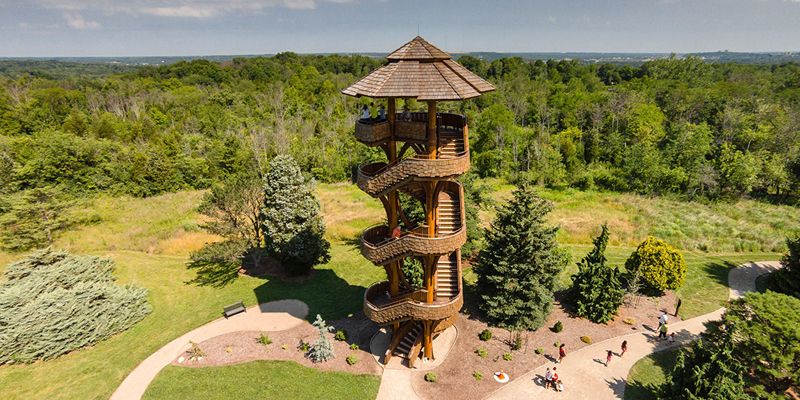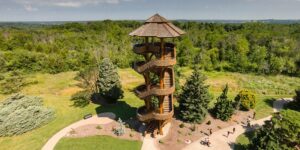 Cox Arboretum and Aullwood Gardens are technically part of the Five Rivers Metroparks but offer unique outdoor experiences that we think are worth mentioning on their own. Two of Dayton's best botanical gardens, both are great options for a relaxing day spent surrounded by nature or to participate in fun outdoor activities offered for families and children.
Aullwood Garden is named after conservationist and gardener Marie Aull, who dedicated her life to adding beauty to the Dayton community. The 31-acre park features a prairie, woodland, gardens, and historic sites like the Aull House. Kid-friendly paths and trails abound throughout the park.
Cox Arboretum is an expansive 174-acre park with equally scenic spaces but even more formalized activities for visitors to enjoy. Kids love climbing the 81-step tree tower (pictured above) and making their way through the Bell Children's Maze. Visitors of all ages will enjoy the Zorniger Education Center, which runs workshops and other educational activities about horticulture.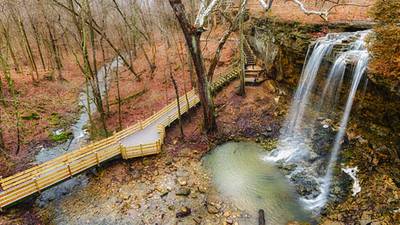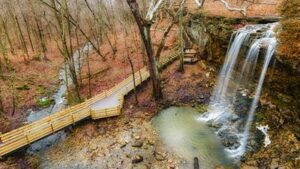 Charleston Falls Preserve is the most visited park in Miami County, featuring 216-acre park of prairies and forests. It's most popular site is Charleston Falls itself, a 37-foot beauty nicknamed "Miniature Niagara." Visitors of Charleston Falls Preserve enjoy extensive hiking trails, with many route options for all levels of experience.
The park has an observation deck for the Falls and the Wildlife Pond, a viewing platform for the prairie, and picnicking areas throughout, making it convenient and enjoyable for casual visitors and families, too.
Stubbs Park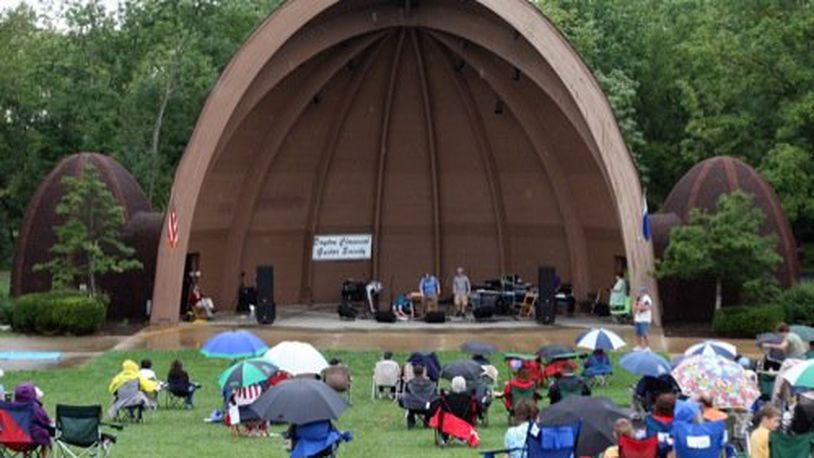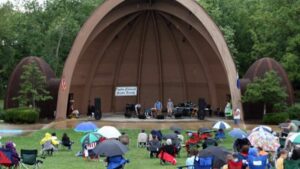 Stubbs Park is located in nearby Centerville and is a community favorite for spending time outdoors and enjoying community events. The park features plenty of green space to relax, have a picnic, or take a scenic stroll. There's a playground area for children, multiple lakeside areas to enjoy water views, shaded benches, a cricket field, and more.
The park is perhaps known best for its amphitheater, where a Summer Concert Series brings the community together for live local entertainment each year.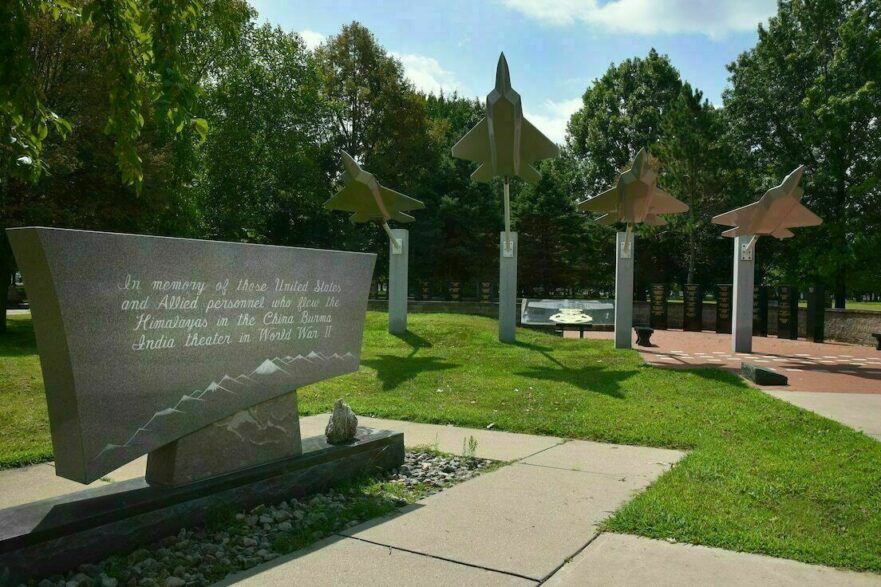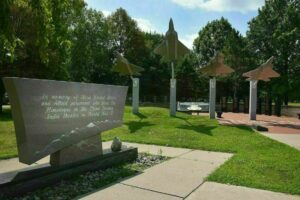 The National Museum of the U.S. Air Force is one of the most popular attractions in Dayton. Just as enjoyable as the museum's fascinating indoor exhibits are its two outdoor park areas, Air Park and Memorial Park.
Air Park is an interactive outdoor exhibit featuring several aircraft, the World War II 8th Air Force Control Tower and Nissen Huts, and a playground. Memorial Park is a quieter, more reflective space featuring  a walking trail with commemorative memorials along the way in honor of units and people who have served and sacrificed in the U.S. Air Force.
Are you considering a move in the Dayton area? Oberer Homes can help you find the perfect home for your family! Contact us today to learn more.