Are you searching for low maintenance homes for sale? We don't blame you! Homes built with low maintenance living in mind are more durable, energy efficient, convenient, and cost effective. Investing in the right building materials and finishes can dramatically reduce the wear and tear your home will experience (and the work you'll have to do to treat it!).
But how do you find a low maintenance home? What exactly should you look for?
In this article, we'll cover the basics about low maintenance homes and 9 features you can look for to determine if the home you're considering meets low maintenance standards.
Quick Takeaways
Low maintenance homes are gaining popularity as custom home building becomes more common across the United States.
Durable building materials like metal roofing, quartz countertops, composite decking, and laminate flooring require drastically less maintenance than traditional alternatives.
Smart home features and universal design principles have made homes more accessible and convenient than ever before.
The best way to keep your home low maintenance is to be proactive about upkeep.
What exactly is a low maintenance home?
Low maintenance homes are built with durable, long-lasting material and a goal of reducing as much maintenance as possible for the homeowner. From roofs to lighting to appliances to water and heating systems, there are many different choices homeowners can make to reduce their home's maintenance needs. There is no one-size-fits-all solution and people choose to approach low maintenance living in different ways.
Demand for low maintenance living has grown as homeowners prioritize sustainability and waste reduction. With custom home building now accounting for more than 20% of single-family homes in the United States, homeowners are getting more involved than ever in decisions around their home's design and building materials.
The result has been a growing popularity of low maintenance home trends that enable convenient day-to-day living, long-term cost savings, and easy aging in place for seniors who want to spend their golden years at home.
Zeroing in on low maintenance homes for sale in your area
So how do you find low maintenance homes for sale in your area? While we know that not all low maintenance homes have exactly the same features, there are some common indicators you can look for to guide you in your search. Let's look at some of the most important ones to recognize:
Durable roofing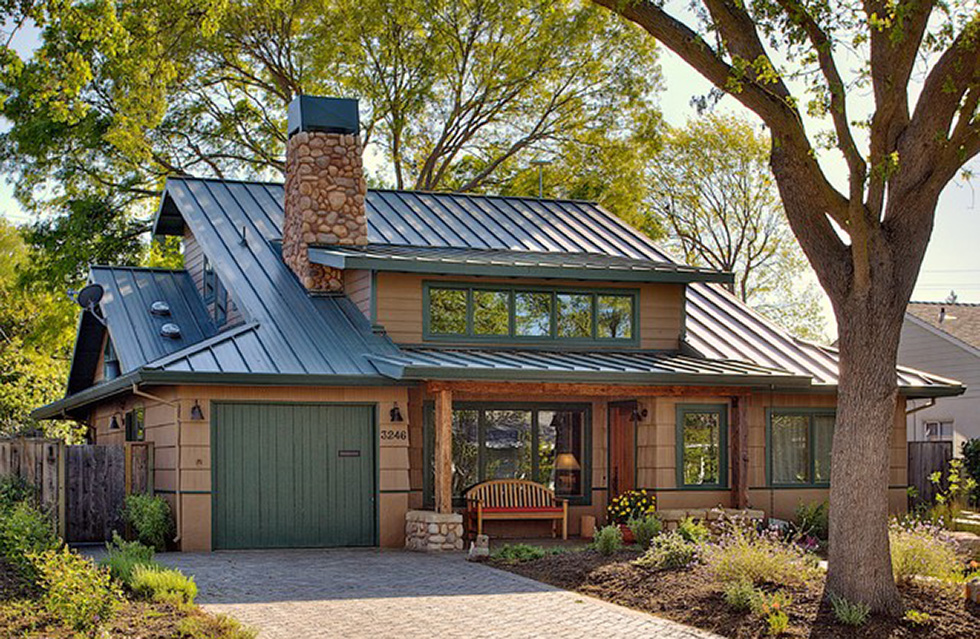 Roof upkeep and replacement is one of the most expensive costs homeowners face. While most quality shingles can typically last for 30+ years, metal roofing is becoming more common as a low maintenance replacement for other materials.
Benefits of metal roofing include:
Durability (they last 40-70 years)
Impact-resistant and able to withstand high wind gusts (up to 140mph)
Extremely fire resistant
Energy efficient (can reflect UV rays for up to 25% reduction in cooling costs)
Environmentally friendly — made partly from recycled content and are 100% recyclable after use
Smart home features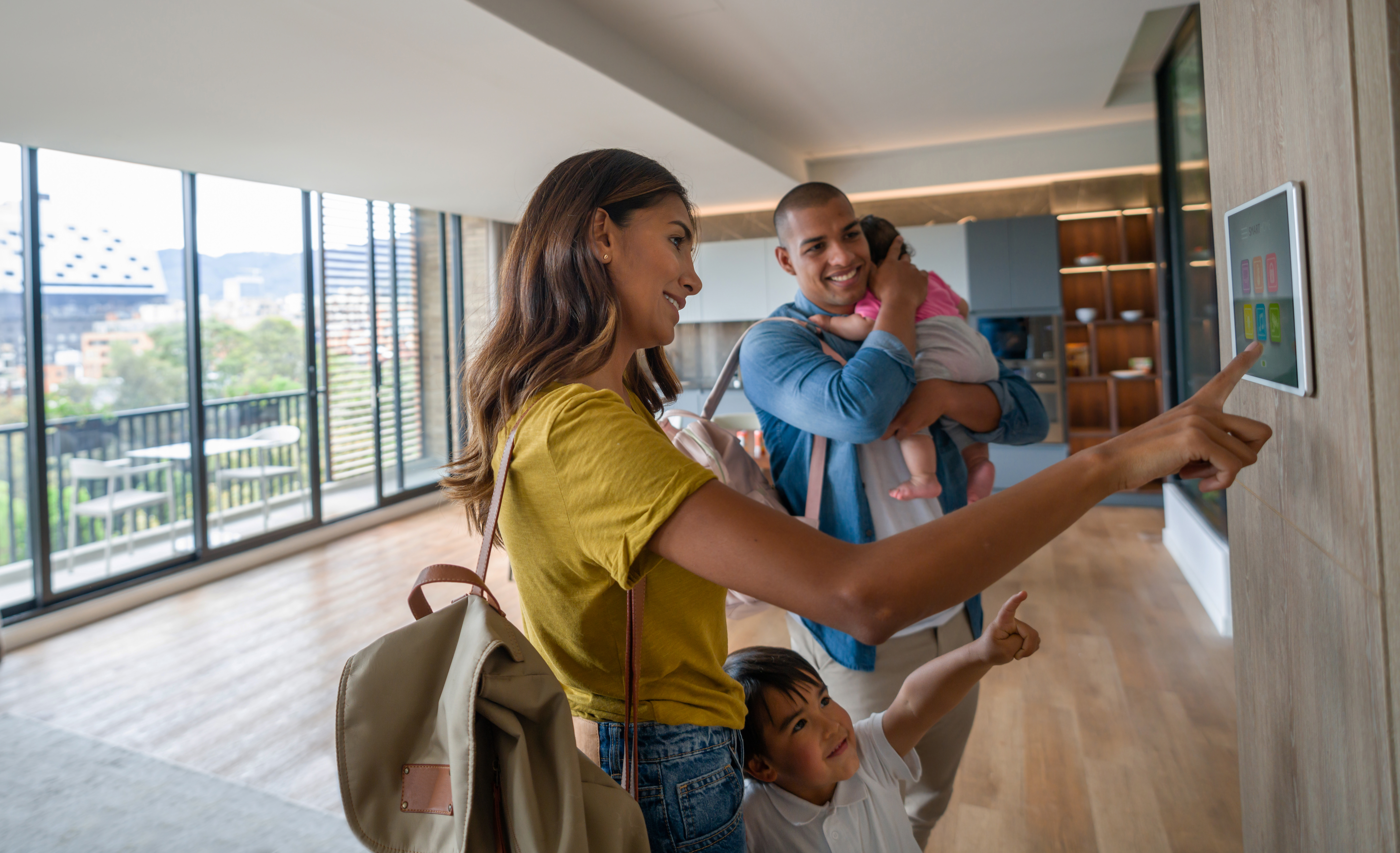 Smart home features are making life more convenient than ever. Remote thermostats and appliances can be controlled from anywhere. Smart water valves and blinds conserve energy to lower utility bills without any homeowner action. Smart security systems give homeowners 24/7 access to view their homes.
And these are just a few examples!
If convenience is at the top of your low maintenance home priority list, smart home features are a must-have for you.
Stain-resistant countertops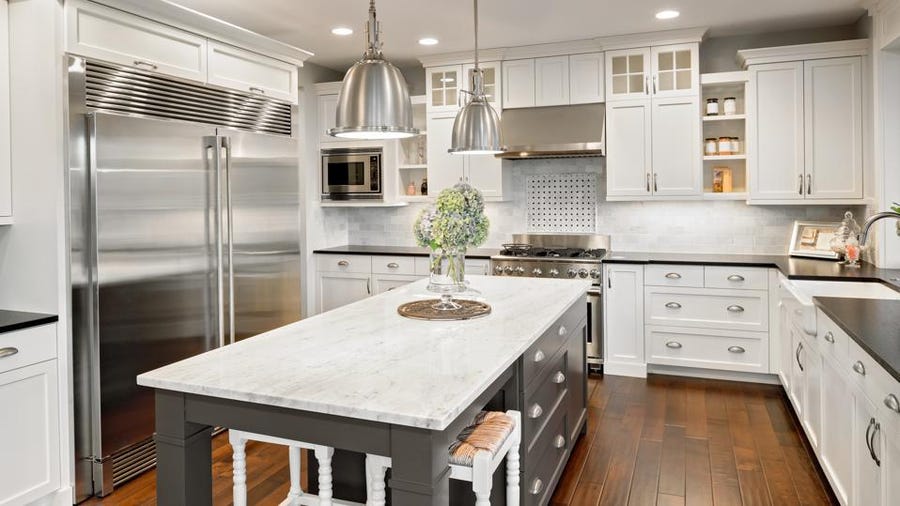 For years it was all about granite when it came to choosing your home's countertops. But granite (and other natural stone materials) are vulnerable to staining, making their appearance hard to maintain over time.
A more low maintenance option to consider is quartz, an engineered material made from stone bound with plastic resin. Quartz offers the same high-end look as natural stone without the worry of stains ruining their appearance.
Fiberglass or vinyl windows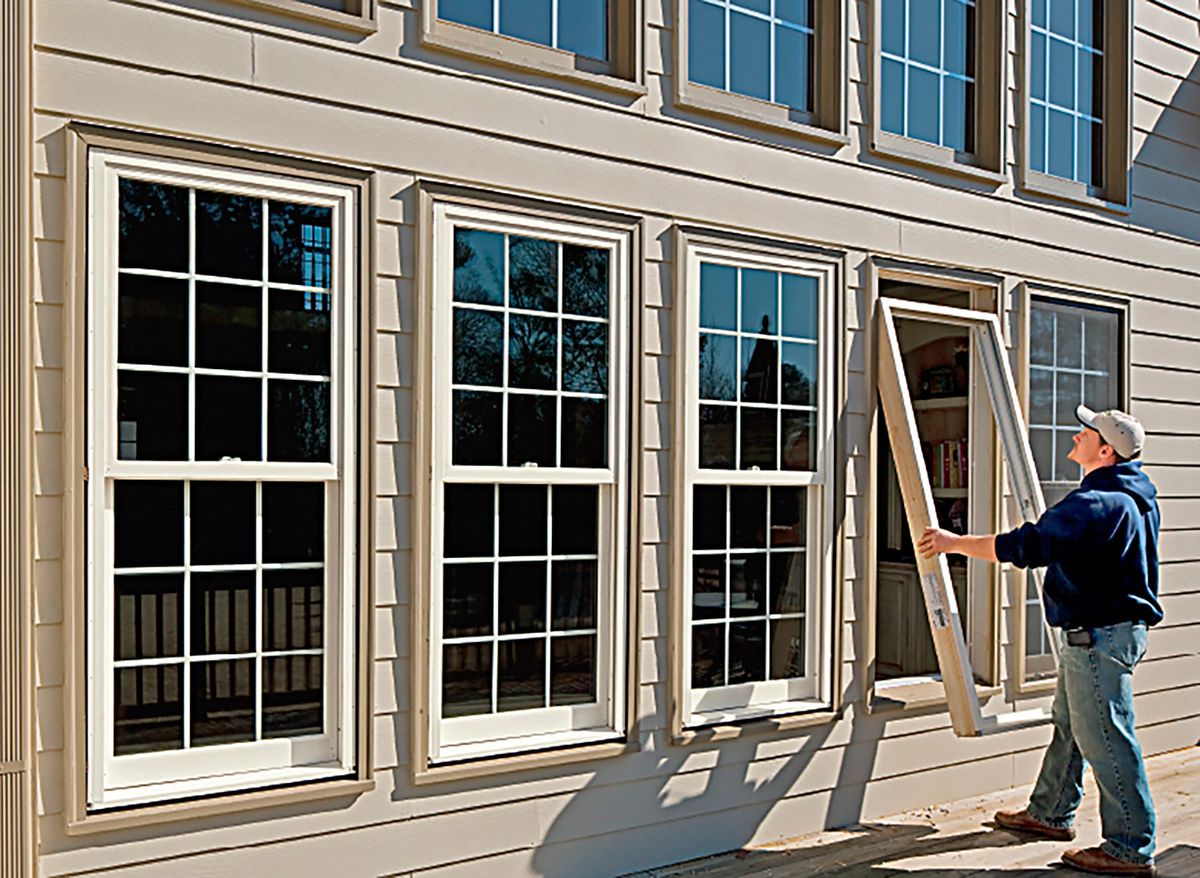 Traditional wood window frames are susceptible to warping when exposed to moisture or extreme temperatures, not to mention they require regular maintenance to avoid rotting. Low maintenance alternatives are fiberglass or vinyl windows. Both are better able to withstand extreme temperatures and have bonded seams to prevent gaps, meaning maintenance care is virtually nonexistent. They're also more energy efficient thanks to the insulation provided by better sealed frames.
Composite lumber decking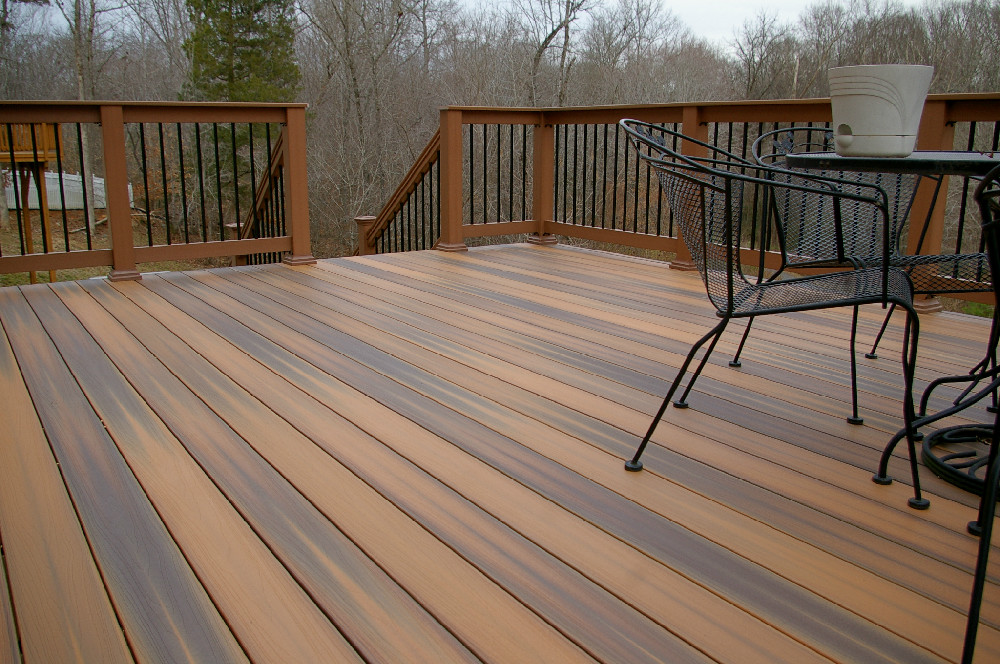 In the past, the poor appearance of composite decking material slowed its adoption despite its many low maintenance benefits. Today, however, composite lumber closely mimics the color and grain patterns of real wood while requiring virtually none of the work. Composite decks are resistant to mold, insects, and rot. They don't splinter, chip, and fade the way real wood does over time. They also require minimal cleaning — other than hosing off dirt, you'll only need to give your composite deck a good wash every few years.
Composite decking materials are also environmentally friendly, made partly from recycled materials like plastic.
Durable indoor flooring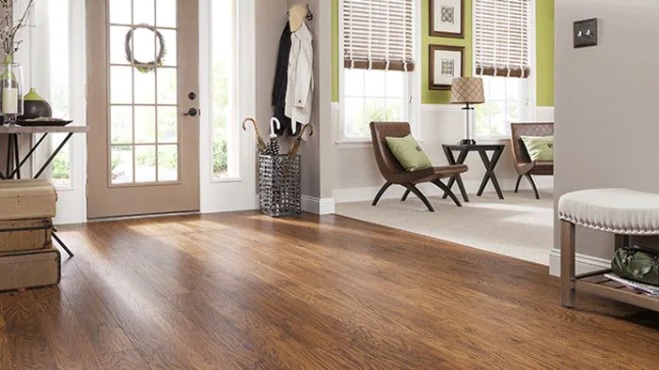 Just like with your outdoor decking, you look for indoor flooring materials that are lower maintenance and more durable than traditional hardwoods. Laminate flooring in particular is easy to install, cost-friendly, long-lasting, and requires minimal care.
Laminate's protective plastic layer makes it resistant to scratches, water damage, and staining — all common problems for hardwood flooring.
Irrigation system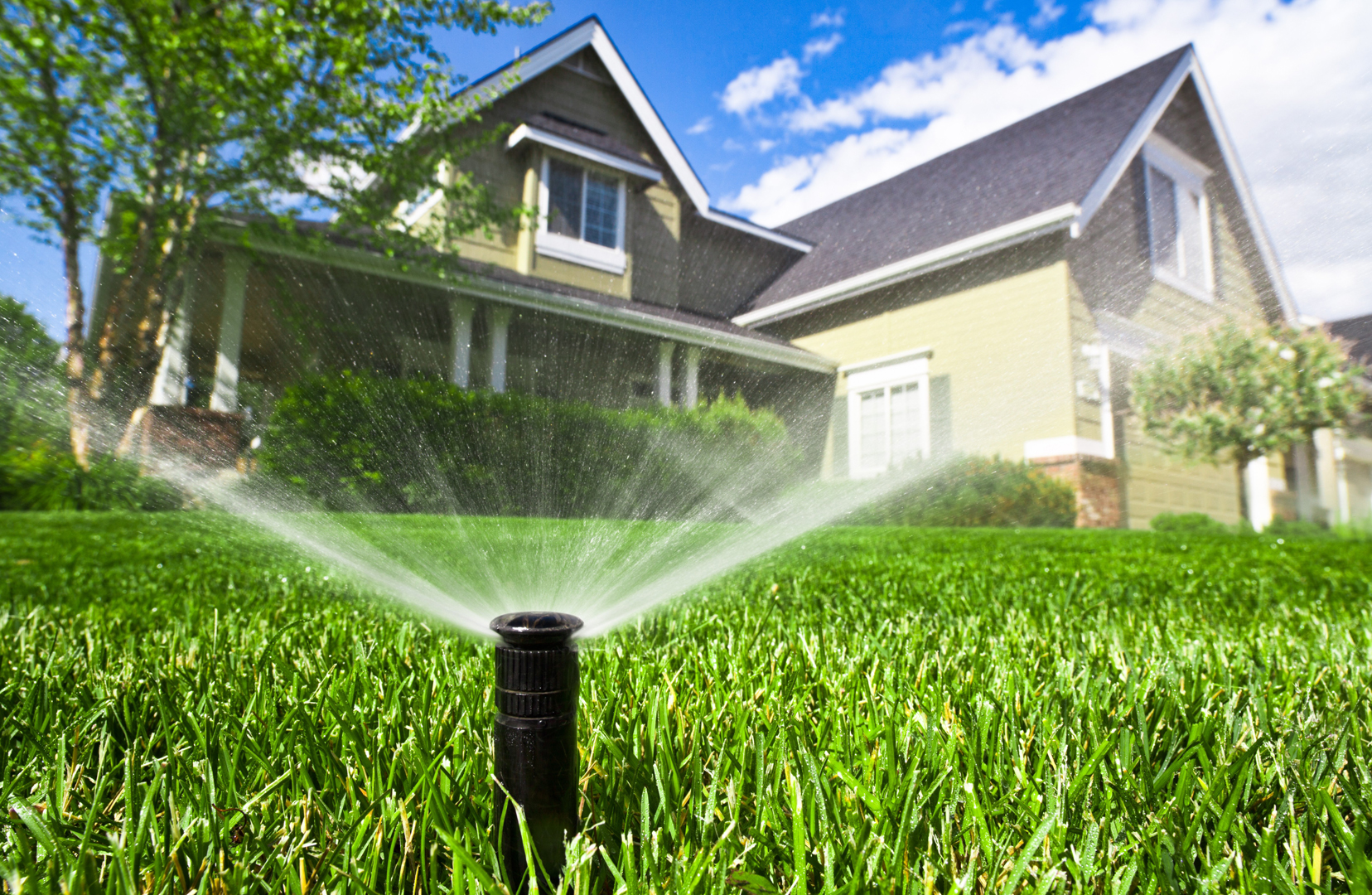 Modern irrigation systems can use weather data to automatically adjust output and provide the right amount of water for your lawn and garden (without needing your help). They can reduce water usage up to 70% compared to traditional sprinkler systems. This means you not only have the convenience of never having to water the lawn (or worry about killing your plants), you also experience significant cost savings thanks to usage efficiency.
Heavy-duty gutters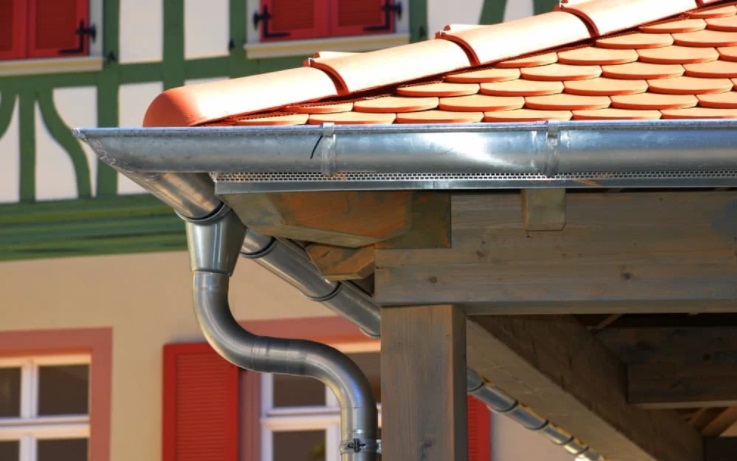 Gutters inevitably require maintenance no matter what, especially if your home has trees nearby that cause higher debris buildup. But you can choose gutter materials that are more leak resistant and long-lasting, reducing the overall maintenance you need to do over time.
Stainless steel and copper are two of the most durable options (although they are more expensive), lasting up to 100 years and able to be constructed seamlessly for maximum leak resistance. Stainless steel is rust resistant, too, for even more durability.
Universal design features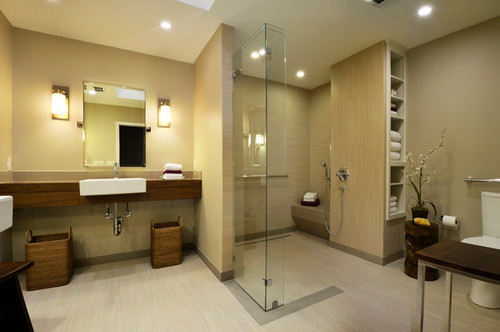 Homes with universal design features are built with maximum accessibility and as little maintenance as possible in mind. It's becoming more and more popular for homeowners who want to purchase a forever home, planning to age in place when they get older, or for those with specific accessibility requirements.
But universal design is an attractive option for homeowners at every age! Its principles make for convenient and low maintenance living that anyone would enjoy.
Common universal design features to look out for as you search for low maintenance homes include curbless showers, wide doorways and hallways, absence of internal or external stairs, and smart home capabilities.
Keeping your home low maintenance
Once you've found your low maintenance home, the best way to keep it that way is to be proactive about upkeep and care.  After all, low maintenance doesn't mean no maintenance. Even if required care is minimal, keeping up with it will maximize durability and maintain the quality and appearance of your home's building materials and finishes.
When repairs or replacements are needed, enlist professionals to help so you can feel confident the job will be done right and won't lead to bigger problems down the line.
Looking for a low maintenance home for sale in the Dayton area? Oberer Homes can help you find one that you'll love! Contact us today to learn more.